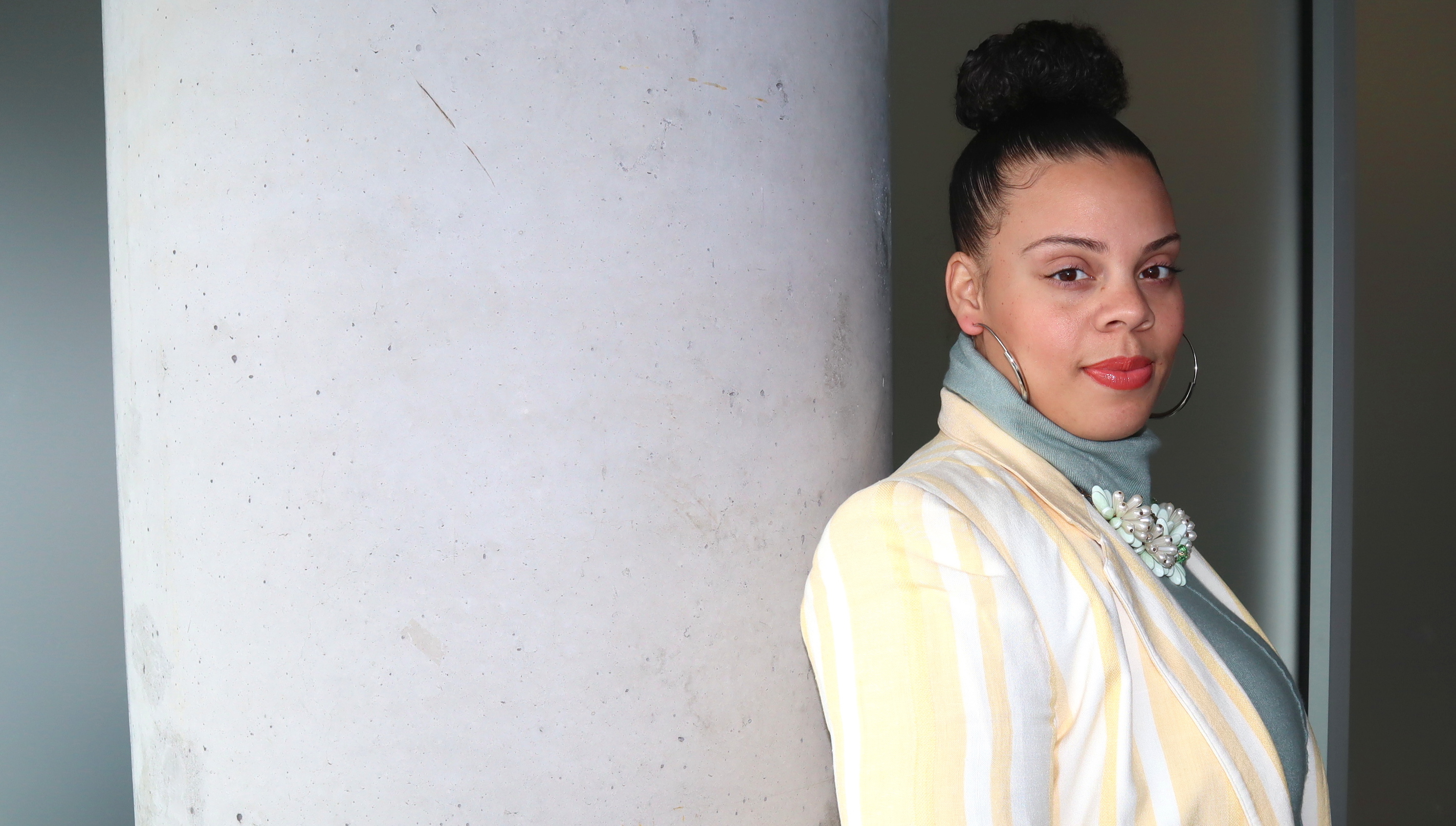 Choose to Challenge: Women's Resilience in the Time of COVID-19.
Featuring 

keynote speaker Rajean Willis, a clinical social worker, writer, researcher, and PhD candidate from Truro, NS.
We welcome you to join us for the municipality's celebration of International Women's Day on Monday, March 8, 2021. This event is presented in partnership between Halifax Regional Municipality's Office of Diversity & Inclusion/ANSAIO and The Halifax Central Library.
When: Monday, March 8, 2021 from 10 a.m. - 12 p.m.
Where: Zoom. Please register for the virtual event at: https://us02web.zoom.us/webinar/register/WN_Kx95GjCfQv-mWqLVeZiqkQ
The event's keynote speaker is Rajean Willis, a clinical social worker, writer, researcher, and PhD candidate from Truro, NS. It will be co-hosted by Councillor Pamela Lovelace and Christine Yang. The event will also feature performances and a panel discussion around this year's theme, Choose to Challenge: Women's Resilience in the Time of COVID-19.
All are welcome to this free virtual event.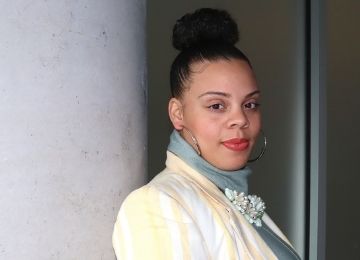 Rajean Willis is a proud Indigenous African Nova Scotian woman from Truro, NS with roots from East Preston, Africville and Shelburne. She has been a practicing social worker for about eight years in community outreach and community clinical settings, and has a small private practice offering both paid and pro-bono counselling as well as consulting services. She is also the co-founder of LimitLess Counselling, Consulting and Training Services. Currently, Rajean is a clinical social worker within the community mental health setting. She is also a researcher, writer and PhD Candidate with research interests in post- traumatic slave syndrome, and the intergenerational traumatic effects of anti-Black racism. As well, holistic healing and wellness for all Black people. As a 'storycatcher' and storyteller, Rajean has hosted two talk show series produced by Eastlink TV in partnership with the Nova Scotia Association of Black Social Workers, where first voice lived experiences around mental health, substance abuse and gambling were shared. She is an advocate for creating space for people's stories to be shared and heard. Rajean plans to continue educating in this way through her self-produced and hosted YouTube channel show, The Rajean Willis Show.
Rajean's community and consulting work is extensive with experience in community and program development, research, writing, mentorship, facilitation and therapeutic intervention. She has a TEDxMSVU Women talk entitled, "Tuning into Your Inner Resilience". Rajean is an invested, loving wife, mother, daughter, sister, granddaughter and friend, among many other important pieces of her holistic identity.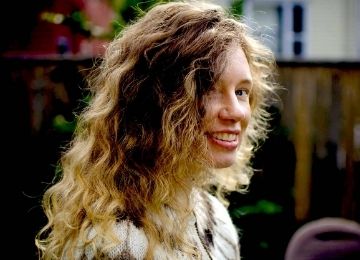 Ann Helga Denny is an Icelandic Canadian, Francophone speaker and longtime Haligonian. She hails originally from London Ontario, where she attended french immersion school from a young age and remains fluently bilingual since that time. An avid musician, she started classical voice training as a child and also learned jazz chord theory. Ann Helga worked and did exchanges to Quebec as an adolescent, and then spent a year studying in Lyon, France during her undergraduate degree. In the 2000s, Ann Helga played in Toronto shoegazer band The Airfields, and also sang for a season in Iceland's National Opera chorus in Reykjavik. During her time in the maritimes, Ann Helga co-founded local charity Youth Art Connection and created the EMERGE Festival devoted to showcasing multicultural local youth talent. Very inspired by the stories of strong and resilient women, lately she's known for her passionate renditions of Edith Piaf (Halifax Jazz Festival) and for writing original musical material in French, Icelandic and English. To learn more about Ann Helga's story, you can listen to this interview on Radio Canada about her appearance at Halifax's new Evergreen Festival:
https://ici.radio-canada.ca/premiere/emissions/le-reveil-nouvelle-ecosse-et-t-n/segments/entrevue/212445/ann-helga-auteur-interprete-chant-francais-islandais-festival-evergreen-halifax
For more of Ann Helga's original music, visit: www.annhelga.com
Ann Helga Denny est une haligonienne francophone, avec de la parenté islandaise. Originaire de London, en Ontario, elle a étudié à une école d'immersion française dès son plus jeune âge et reste bilingue depuis ce temps. Musicienne passionnée, elle a commencé une formation de chant classique dès son enfance et a également appris la théorie des accords de jazz. Ann Helga a travaillé et fait des échanges au Québec pendant son adolescence, et a passé un an à étudier à Lyon, en France. Pendant les années 2000, Ann Helga a joué dans le groupe de shoegazer torontois The Airfields et a également chanté pendant une saison dans le chœur de l'opéra national islandais à Reykjavik. Maintenant basé dans les Maritimes, Ann Helga a cofondé l'association Youth Art Connection et créé le festival EMERGE, consacré à la mise en valeur des jeunes talents multiculturels locaux. Très inspirée par les histoires de femmes fortes et résilientes, elle est récemment connue pour ses interprétations passionnées d'Edith Piaf (Halifax Jazz Festival) et pour avoir écrit du matériel musical original en français, islandais et anglais. Pour en savoir plus sur Ann Helga, vous pouvez écouter cette interview à Radio Canada au sujet de son apparition au nouveau festival Evergreen d'Halifax:
https://ici.radio-canada.ca/premiere/emissions/le-reveil-nouvelle-ecosse-et-t-n/segments/entrevue/212445/ann-helga-auteur-interprete-chant-francais-islandais-festival-evergreen-halifax
Pour écouter de la musique originale par Ann Helga, visite: www.annhelga.com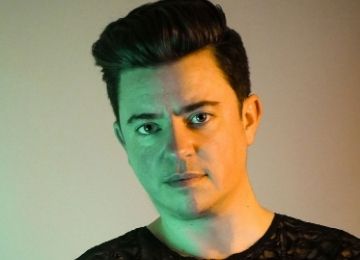 Margot Durling is a multi-disciplinary transgender artist, designer, musician and performer. They are a Creative Director at Fathom Studio, with experience in playground design, urban projects and industrial design.
Margot designs human-centered, vibrant and welcoming spaces that build community and equity, particularly for those who exist on the fringes of society.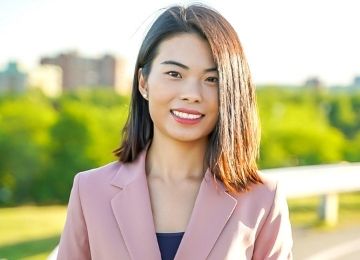 Christine Qin Yang was born in Fujian, China and came to Halifax in 2012 to pursue a Bachelor of Business Administration at Mount Saint Vincent University. She quickly grew to love her new home in Nova Scotia. She launched her career after graduation as a Coordinator with Halifax Partnership's Connector Program and, in 2017, joined the Nova Scotia Department of Intergovernmental Affairs as an International Relations Officer. In that role, Christine has played an instrumental part in strengthening the intergovernmental, economic, cultural, education and health partnerships between Nova Scotia and China.
Christine is very passionate about Nova Scotia's community and acknowledging its diversity. She spends much of her time serving her community. She currently serves as the Vice-Chair of the inaugural Women's Advisory Committee for Halifax and as a Board of Directors member on the Canadian International Council, Halifax branch.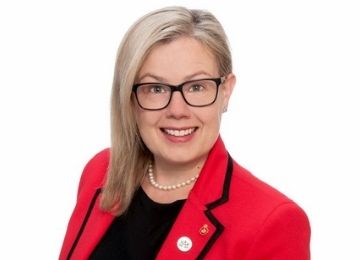 District 13 Councillor Pam Lovelace has a twenty-year career in communications and project management.
 Following her first run for Halifax Council in 2016, she completed a master's degree in adult education and worked for Dalhousie University's Faculty of Health and as an adjunct professor at Mount Saint Vincent University. Pam is the recipient of Volunteer of the Year awards from both Halifax and the Province of Nova Scotia, among other recognition, including the Canada 150 Sesquicentennial Pin and Minister of Veteran Affairs Commendation. In 2020, Pam was awarded national certification in Agile Project Management. 
Councillor Lovelace sits on a number of boards and committees, and she lives in Hammonds Plains with her husband David, their children Ava and Callum, and Australian Shepherd Luna.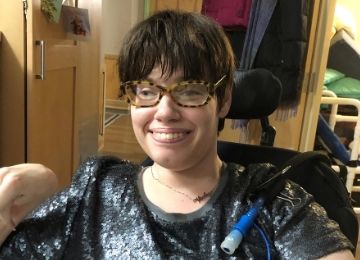 Victoria Levack is a 30-year old disability and woman's rights activist who focuses on the right to housing in the community. She is chair of the HRM Accessibly Advisory Community and the Nova Scotia League for Equal Opportunities. She also sits on the new Cerebral Palsy Network's Nova Scotia chapter.
She is a passionate public speaker and always strives to do what is best for her community. For more information on her work or to book her for speaking engagements email vicky_levack@hotmail.com.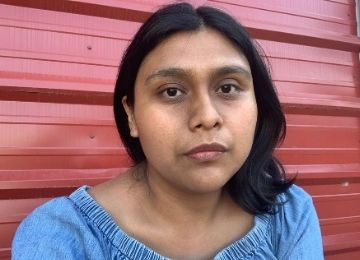 Stacey Gomez is a community organizer active in the migrant justice movement. She is a member of No one is illegal – Halifax/Kjipuktuk. Since 2016, Stacey has also worked with a Maritimes-based network engaged in solidarity with human rights defenders in Guatemala.
Her writing has appeared in the Nova Scotia Advocate, NB Media Co-op, The Coast and The Chronicle Herald.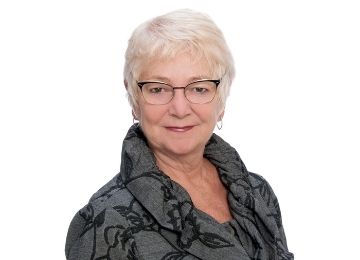 A resident of Fall River for 25 years, Cathy Deagle Gammon was elected to represent District 1 – Waverley-Fall River-Musquodoboit Valley on Halifax Regional Council in October 2020.
After growing up in Inverness, Cape Breton, Cathy moved to Halifax to obtain a Bachelor of Child Studies degree from Mount Saint Vincent University, followed by a 40-year career in the non-profit sector.
Over the course of her career, Cathy excelled at establishing and maintaining partnerships, negotiating with all three levels of government, and inspiring corporate and business communities to share in her vision of an inclusive society.  She spent the most recent 25 years as Executive Director of DASC Industries, a vocational and social enterprise in Dartmouth which has become a leader in service provision for persons with intellectual disabilities.
Cathy has held numerous leadership roles including Past President of the Directions Council of Nova Scotia and founding President of the Social Enterprise Network of Nova Scotia (SENNS). Under her guidance, SENNS developed a Social Enterprise Strategy that was adopted as the paradigm through which the provincial government will engage with the sector. 
Nominated for the RBC Canadian Women of Excellence Award four times, Cathy was the 2017 Finalist for the Social Change Award.  Cathy was named a Paul Harris Fellow by The Rotary Foundation, received The Workplace Diversity Award from Canadian Manufacturers & Exporters. She was also named a Woman of Excellence: Health & Wellness by the Progress Club and was the recipient of the Canada 150 Award. 
Cathy exemplifies life-long learning, leadership and advocacy. Her commitment to corporate social responsibility (CSR) and giving back to her community make her a beacon of change in HRM, Nova Scotia, and beyond.
Never idle, Cathy recently left positions as Secretary of the Greater Burnside Business Association (GBBA), Vice Chair of Make-A-Wish Atlantic Provinces (ended 2020), Board member of the Canadian Manufacturers & Exporters Association Atlantic, an inaugural member of the NS Non-Profit COVID Coalition, Secretary of the LWF Ratepayers Association, and as a member of Fall River Lions Club Christmas Express and Christmas This Spring. She is in the process of assisting with the registration of the Ditch Divers Society.
Cathy and her husband Percy have lived in District 1 for 25 years. She gives of her time and talents to organizations such as 100+ Women Who Care Halifax and Progress Club NOVA and serves St. Andre Bessette Parish as a Minister of the Word and a member of its Hospitality Committee. In her leisure time, Cathy takes in live music and attends events like the Stan Rogers Folk Festival, hikes the many trails in District 1, and loves all things Cape Breton.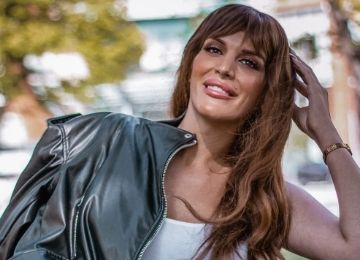 Jordynn Bernard is a visual artist. I am a proud Transgender Mi'kmaw woman. She is originally from We'koqma'q First Nation, Unama'ki (Cape Breton.)
She relocated to Kjipuktuk (Halifax) in 2006 to study photography and fashion at NSCAD university. It was during this time that she fell in love with makeup and pursued her passion and has been working professionally as a makeup artist now for the last 13 years!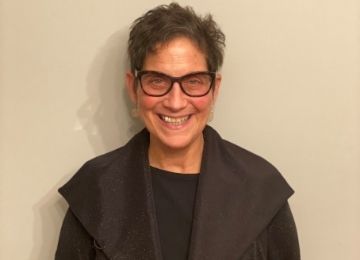 As the executive director of Adsum for Women & Children, Sheri Leker has been working with her team to provide supports, services, emergency shelter and safe affordable housing in HRM for 18 years.  Sheri has sparked many initiatives and developed different models of housing for women, families and gender expansive people. One program, called Diverting Families, has been effective in keeping children out of shelters.
Sheri is now leading the construction of 25 new housing units of truly affordable housing and a community centre in Lakeside. She has provided large scale humanitarian assistance in countries at war, worked in broadcast journalism, and through it all, considers Cape Breton 'home'.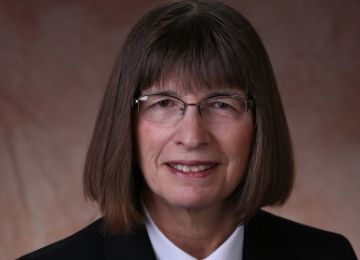 Jane McKay-Nesbitt, Ph.D. (University of Manitoba), currently serves as the Chair of the Women's Advisory Committee of Halifax. She retired to Halifax in 2019 from Bryant University in Rhode Island where she was Professor of Marketing. Prior to becoming an academic, Jane held a variety of management positions in the financial services industry in Canada.
Jane has championed women's issues throughout her career, both in the community and in her workplace. As an academic, Jane has taken an active role in encouraging her women students in their pursuit of careers in male dominated industries. Her most recent research, published in 2020, explores differences between female and male sales professionals.