The 60 per cent design Concept Plan for the new Cogswell District is shown below. As this is a draft plan, it is subject to change. As efforts progress, updated versions of the plan will be developed and shared.
Public feedback, gathered during engagement sessions held from August through October 2018, is being used to inform the 90% design which will be presented as part of a staff report to Regional Council in the new year. More information on results of public engagement.
View the Concept Plan and presentation boards [PDF] which depict the proposed design for active transportation, parks and open spaces, elements of a proposed urban square, transit hub details, and streetscape design components.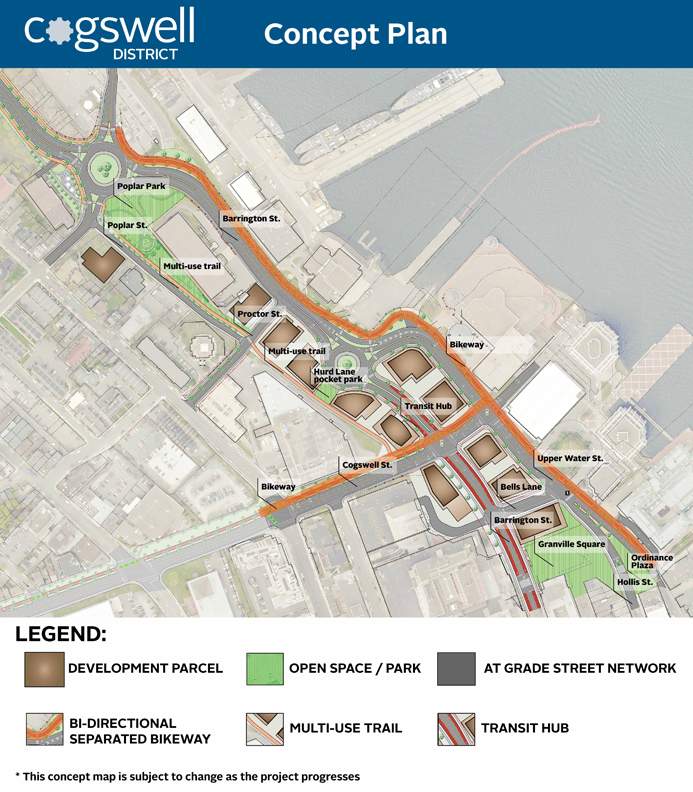 Design details
Highlights of some of the unique design details of the 60 per cent design Concept Plan.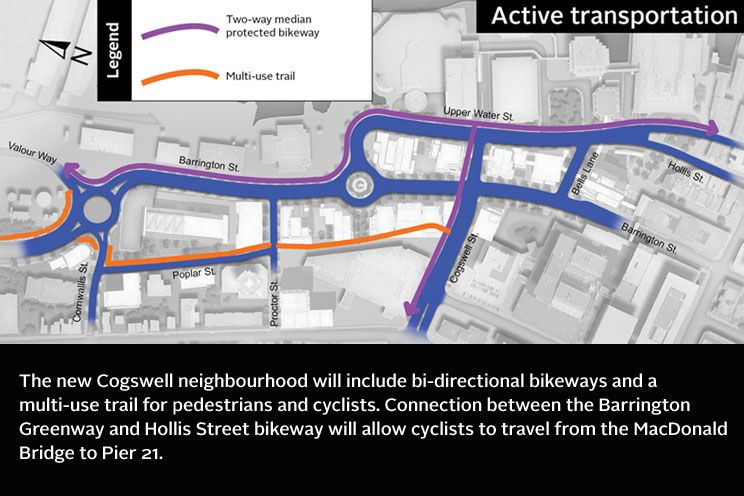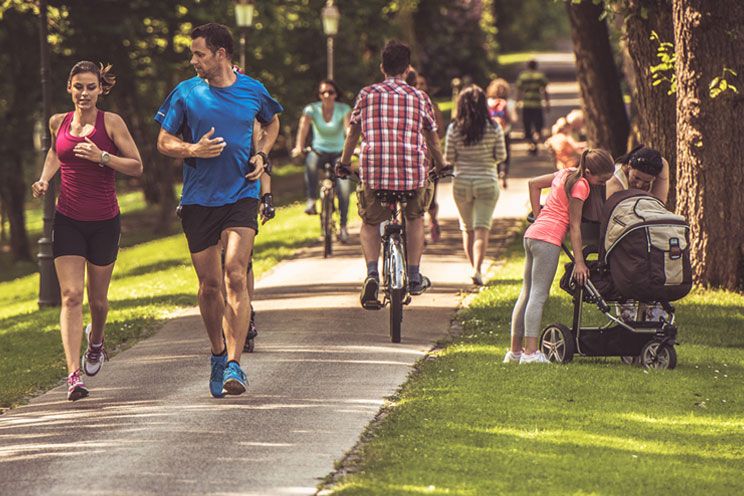 The multi use trail will be a 3.5m asphalt surface connecting the Barrington greenway to Scotia Square.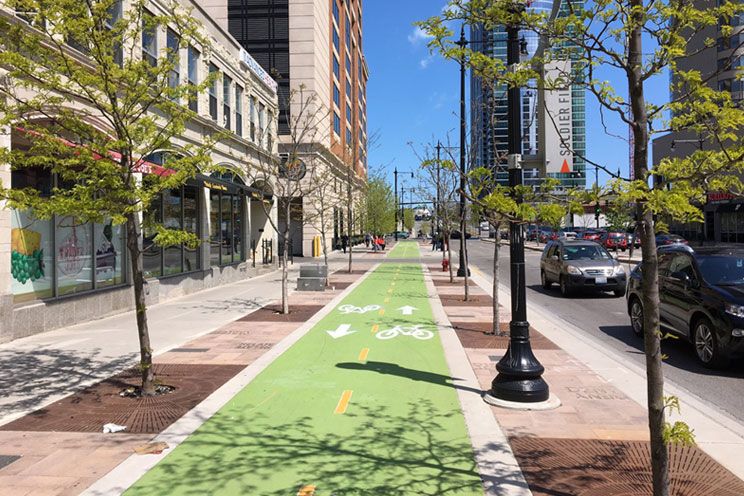 The Cogswell District will offer the first grade-separated bi-directional bikeway through the downtown.
Decorative fence panels can enhance aesthetics and provide screening along the edge of Barrington Street adjacent to the DND property.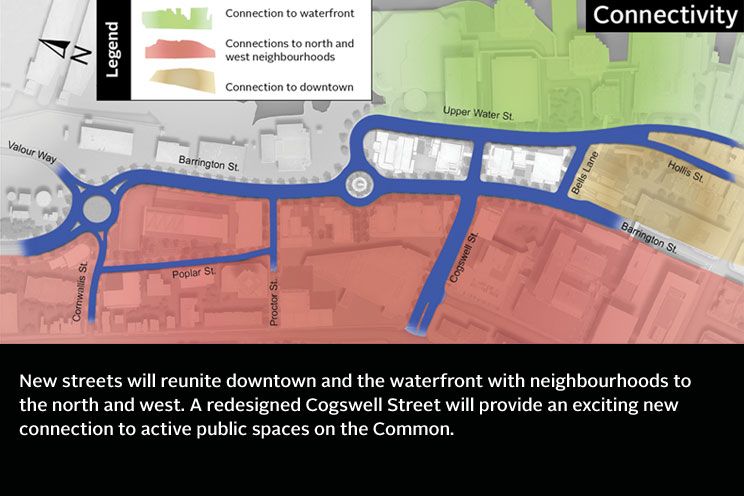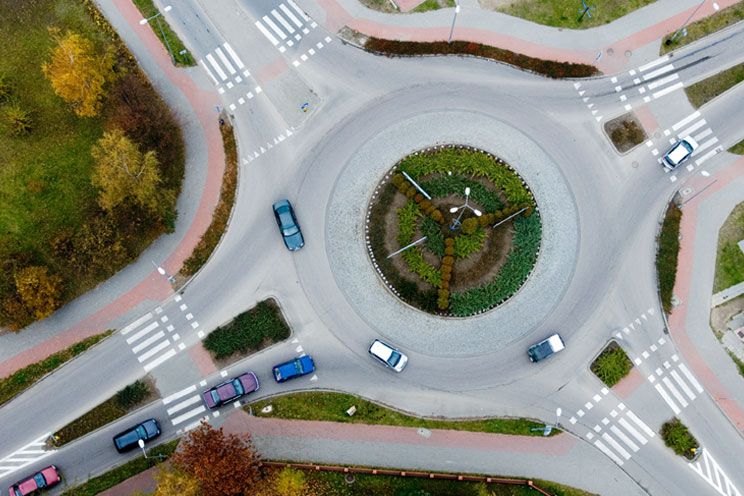 Roundabouts will provide new gateways into the downtown and offer opportunities for landmark public art and landscaping.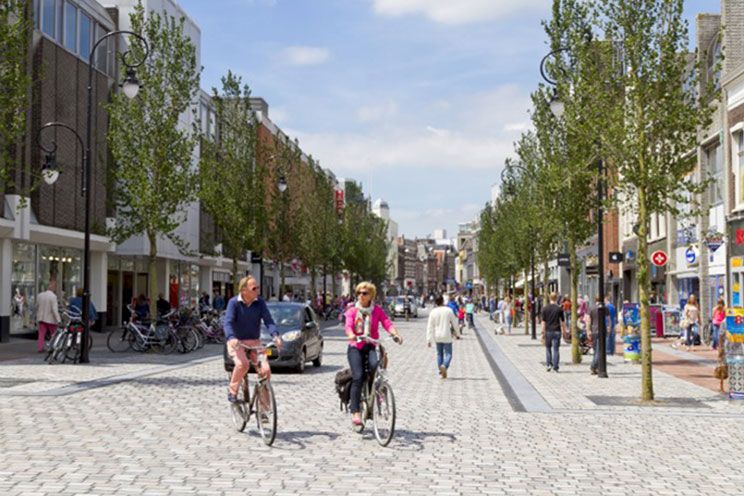 Streets will be designed to accommodate all users.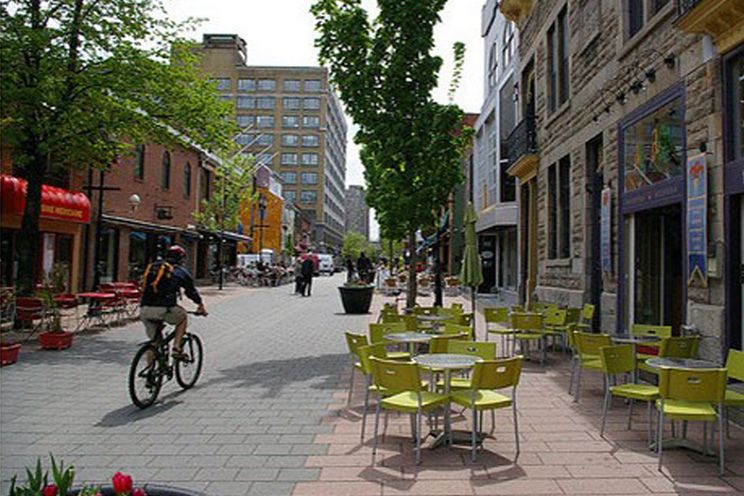 Cafes, restaurants and other street-level commercial uses will make the new Cogswell District interesting and pedestrian friendly.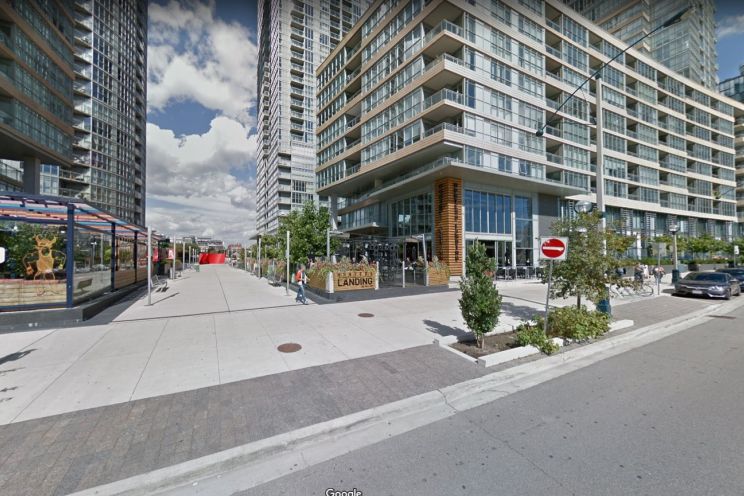 Privately-owned publicly accessible spaces (POPS) between two towers allow greater ground floor exposure for businesses and restaurants.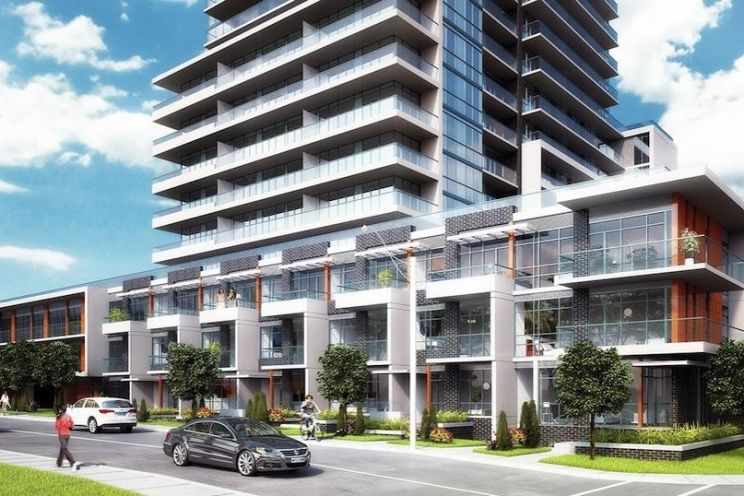 A residential tower with human-scaled three storey residential podium relates well to street level activity.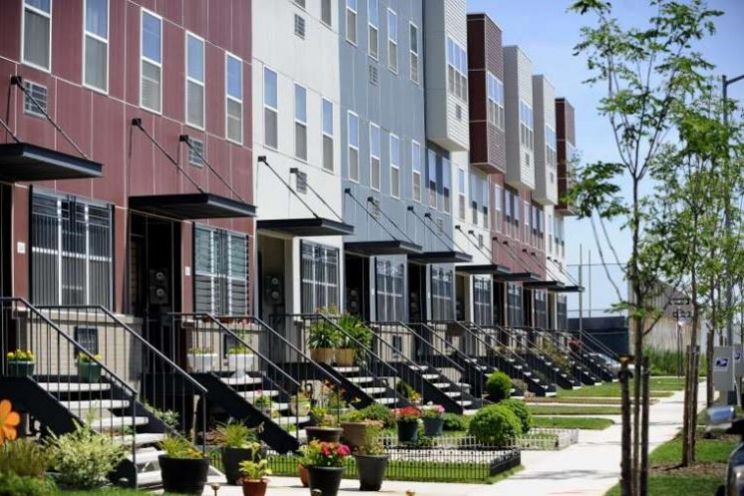 Street-facing residential development is important to keeping the street edge active on Poplar Street.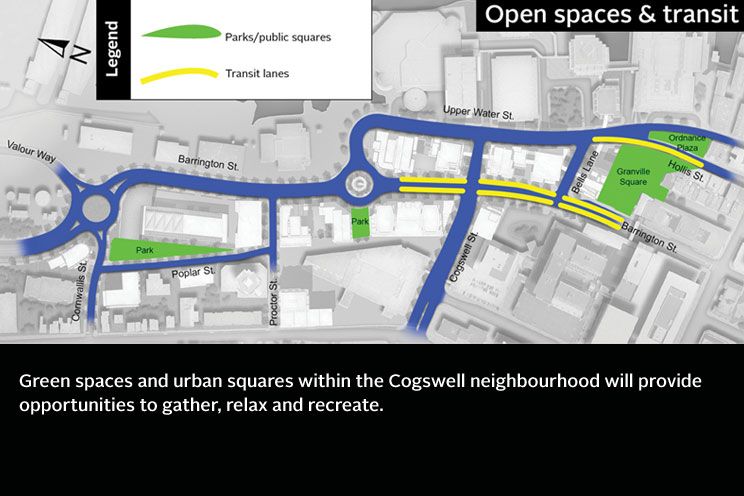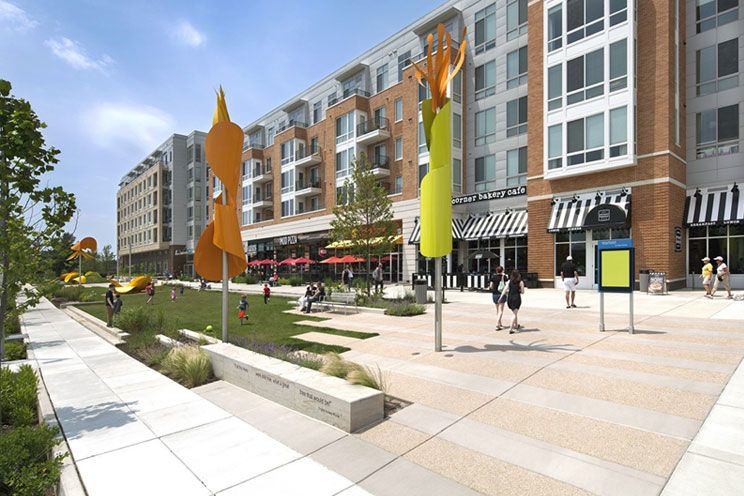 A mix of uses are envisioned for Granville Square. Input from public engagement sessions this spring will help inform the detailed design.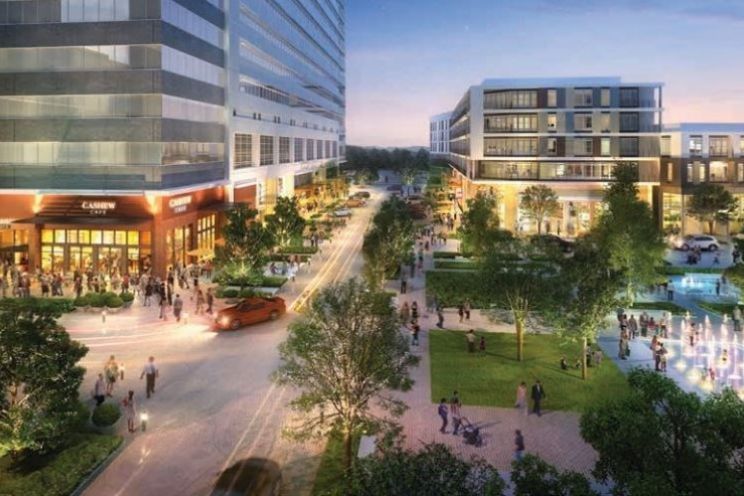 New development can surround Granville Square with active retails uses.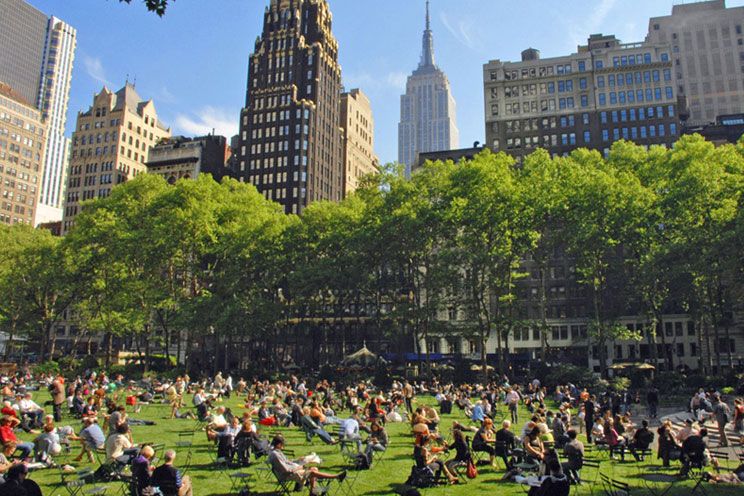 Green space will provide a "front yard" to downtown historic properties.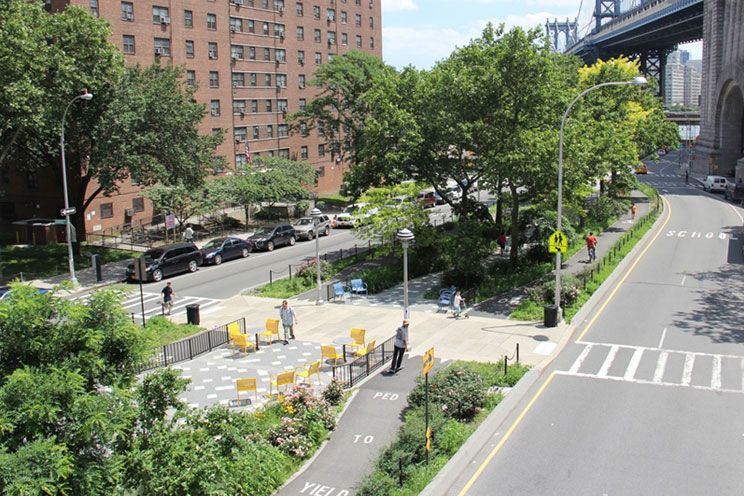 Ordinance Park will provide a green connection between the waterfront and Granville Square.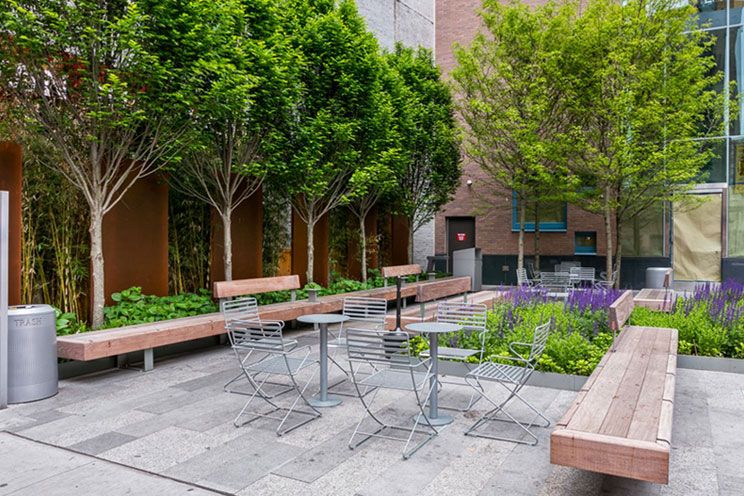 Hurd Lane offers the opportunity for a pocket park.
Community gardens provide a benefit to residents while activating park space in Poplar Park.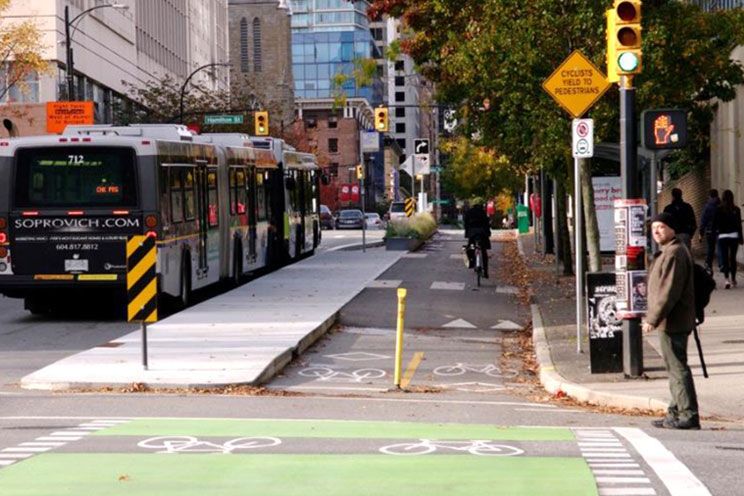 A major transit hub will improve the experience of current transit users and attract more riders.
Barrington Street incorporates dedicated bus lanes and transit infrastructure.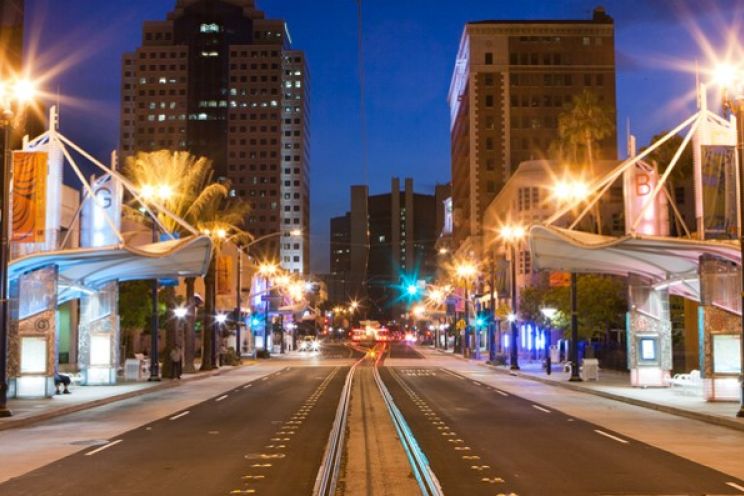 Uniquely designed transit shelters enhance the streetscape and coordinate with new architecture.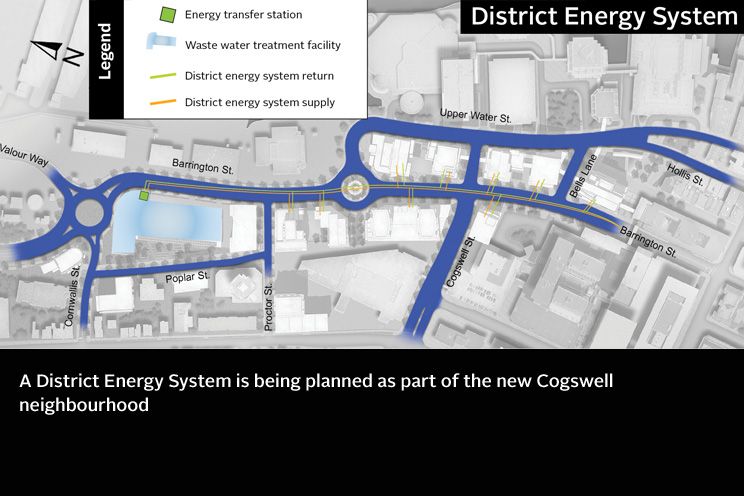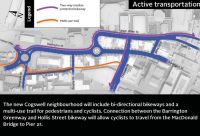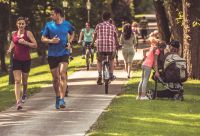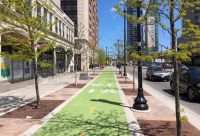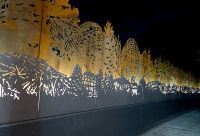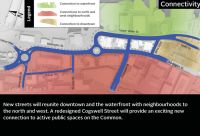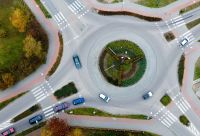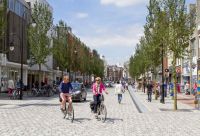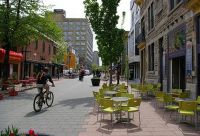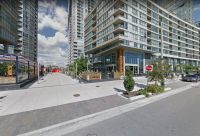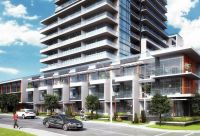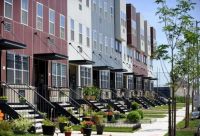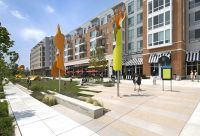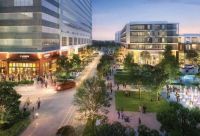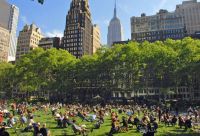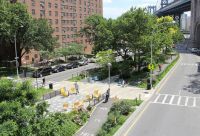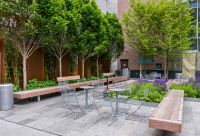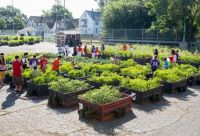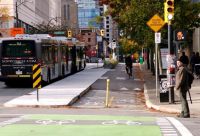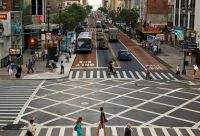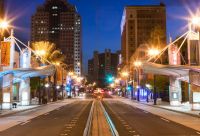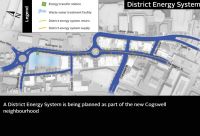 Key elements of 60 per cent design Concept Plan
Connectivity
Replacement of the arterial throughway with at-grade urban streets will reinstate connectivity between the waterfront and downtown with neighborhoods and commercial districts to the north and west. 
A redesigned Cogswell Street will create a linear park and plaza space between Barrington Street and North Park Street, enhancing connectivity between the Cogswell District and open space/ recreational activities on the Halifax Common. 
New pathway linkages will be provided between the Halifax Ferry Terminal and the transit hub through Granville Square

–

a new urban square at the south end of the district.
Streets
New at-grade streets designed in accordance with Transportation Association of Canada (TAC) standards for urban streets will ensure reduced lane widths produce a more pedestrian-friendly environment. 
Two roundabouts

–

accentuated with  landscaping, signage and/ or public art

– will

serve as major gateway entrances to the downtown. 
Roundabouts will slow traffic entering the downtown, converting Barrington Street from an arterial throughway to an urban street. 
Large trucks will be accommodated while maintaining neighbourhood-friendly speeds. 
Concerns for mobility-challenged individuals crossing roundabouts will be addressed by the installation of RA5 pedestrian-activated crossing lights at key locations. 
Traffic congestion in peak mornings and afternoon periods is an expected and accepted results of the new street design.  
Newly created streets (labelled in the draft Concept Plan as Proctor, Bell and Poplar) will require official street names, providing opportunities for commemoration.
Residential & Commercial
The at-grade street system will extend the exiting downtown grid block structure northward.  Creation of the resulting development blocks encourage more people to live/ work downtown and support new street-level business opportunities. 
Mixed-use buildings with street-level retail and commercial uses will make the Cogswell District home for approximately 2,500 residents. 
Active Transportation
Narrower streets and wider sidewalks lined with 2m treed boulevards will create attractive walking environments throughout the new district. 
Bi-directional curb separated bikeways along Barrington Street, Upper Water and Cogswell streets and a 3.5m multi-use trail between Cogswell Street and Poplar Park will introduce the first AAA level active transportation networks into the downtown.
The multi-use trail will extend south along Barrington Street via a linear plaza to Granville Square. Future extension of the trail, north to Gerrish Street, is proposed.
Extension of the Barrington/ Upper Water bi-directional bikeway along Hollis and/or Upper Water streets is currently being studied and would provide connection to the south end and Pier 21. 
Double-treed boulevards will line the northern part of the Barrington bikeway and create a "greenway" atmosphere adjacent to the Department of National Defense (DND) property.  Laser-cut artistic panels may line the fence adjacent to the DND property, enhancing the pedestrian environment and beautifying this quasi-industrial area. 
Future extension of the Cogswell Street bikeway to the North Park multi-use trail will link the Cogswell District to the recreational and open space opportunities of the Halifax Common. 
Implementation of the Barrington/ Upper Water and Cogswell Street bikeways, as well as the multi-use trail, will be an early achievement of the objectives of the Integrated Mobility Plan.  
Parks & Open Spaces
Community gardens, open lawn, and a small active plaza within Poplar Park will provide programmed and passive recreational opportunities for residents and visitors. 
Poplar Park, the entry plaza adjacent to the Spice condominium, and the landscaped centre of the northern roundabout will enhance the new entrance to the downtown. 
Hurd Lane will provide a pocket park and connection between the multi-use trail and the green landscaped space defined by the roundabout at Upper Water Street.
Privately-owned publicly accessible spaces (POPS) between the proposed buildings will create additional open space within the district and encourage the expansion of street-level commercial opportunities. 
Granville Square will be a pivotal central plaza, anchoring the south end of the development to the existing downtown. It will be an urban-style square with multi-use flexibility. Input on the possible uses within the square was sought during public engagement sessions in April 2018. 
Granville Square will provide an exciting terminus for Granville Mall which, in turn, may foster opportunities for revitalization of the historic promenade. 
Together, Granville Square and Ordinance Park will create a virtual "front lawn" to Historic Properties, Morris Tea and NSCAD historic facades. Temporary closing of adjacent streets may permit larger festivals and events to occur in these spaces. 
Urban Design & Public Realm 
Trees lining the new streets will increase the green canopy of downtown and enhance the streetscape.
Sidewalk materials, street furniture and street lights will unify the look and feel of the district and help define it as a distinctive neighbourhood. 
The public realm space (sidewalks plus treed medians) will vary in width from 4m to 7m, enhancing walking and gathering areas and allowing street-level cafes, restaurants and other uses to intersect with public spaces.  
POPS, parks, roundabout circles and the urban square will offer opportunities for public art, creative signage and water features. Ideas for these spaces was sought during public engagement sessions in April 2018.
Transit Hub
A condensed transit hub will center on Barrington, Bell and Hollis streets with linkages through Granville Plaza to the waterfront and Halifax Ferry Terminal. Bus routes from Duke Street and Albemarle Street will be relocated to the transit hub.
Transit-only lanes will extend along Barrington Street between Duke Street and the Upper Water Street roundabout, giving priority to transit service.
Uniquely designed bus shelters, signage, lighting and landscaping will make this section of Barrington Street function as an identifiable transit mall. 
Green Energy
District energy system recovering heat from waste at the Wastewater Treatment Facility will provide green energy to the Cogswell District. 
Quick Facts
1.9km of urban streets

New urban street standards: 3.3m curb lane, 3m travel lane, producing narrower overall street widths

5.4 acres of development blocks

4.2 acres of parks, open space, urban square, plazas & POPS (privately owned publicly accessible spaces)

1.1km of fully protected bike lanes

3m wide bi-directional bike way

0.7km multi-use trail

3.5m wide multi-use trail

555m of dedicated curbside transit lane

Transit priority phasing at Cogswell/ Barrington intersection

2m wide street tree boulevards

Public realm space (sidewalks + treed boulevards) vary from 4m to 7m

200 new street trees
Related files