The High-Risk Enforcement Action Team (HEAT) of the Integrated Criminal Investigation Division is responsible for executing warrants within the Halifax Regional Municipality as well as other areas, and facilitates requests for locating people from other agencies.
Wanted Wednesday
Every week, HEAT selects a person with outstanding warrants whom police have been unable to locate. Each Wednesday, their photos and details related to their outstanding warrants will be shared online. Whether these people turn themselves in, or police receive information on their whereabouts from the public, the goal is to locate and arrest each person who has been featured.
Stats
As of May 20, 2020, 113 of 160 people profiled have had their warrants addressed.
What should I do if I see someone from the Wanted Wednesday List?
Do not approach them.
If you see or have information regarding the people profiled as part of Wanted Wednesday, contact police at 902.490.5016 (Halifax Regional Police) or 902. 244.7208 (Halifax District RCMP). Anonymous tips can be sent to Crime Stoppers by calling toll-free 1-800-222-TIPS (8477) or submitting a secure web tip.
Wanted Wednesday list
Halifax Regional Police is providing the following photos and information to the public in order to assist police in locating these individuals. When a candidate addresses their warrant, their photos and information are removed from Halifax Regional Police's online sites.
The list will be kept for a three-month period. The first Monday in each quarter, the candidates who remain on the list will be removed whether or not their warrants have been addressed with the exception of the previous week's candidate. Exceptions to this process may be made at the HEAT Unit's discretion. Candidates previously featured on the list may be added to a future list.
This list will be updated each Wednesday as well as when a person has addressed their warrant and/or at the beginning of each quarter.
You can also stay tuned to the High-risk Enforcement Action Team Twitter account, the Halifax Regional Police Facebook or Twitter accounts, RCMP Facebook or Twitter accounts, or follow #WantedWednesdayHfx 
The following candidates have not addressed their warrants:
--------------------------------------------------------------------------------------------
March 25, 2020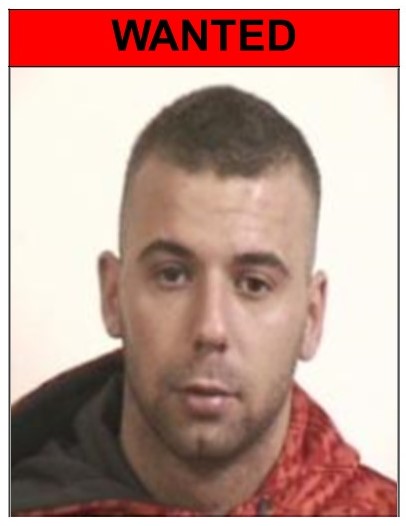 Brandon Joseph Mombourquette 
Wanted for: Break and enter (x2), commit indicatable offence while face is masked (x2) and mischief (x3).
Age: 34
Height: 185 cm / 6' 1"
Weight: 75 kg / 166 lbs
Hair colour: Brown
Eye colour: Brown
Photo taken: November 2013