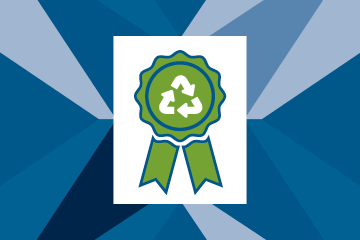 Beyond 3 Rs is a recognition program designed to highlight businesses and organizations in Halifax Regional Municipality going beyond the blue bag, and seeking out alternative ways to manage the waste produced. Beyond 3 Rs will recognize businesses who are actively seeking ways to reduce, reuse, and recycle waste material that will in turn increase the quantity of waste diverted from landfill, and conserve resources.
The Beyond 3 Rs program will highlight businesses, organizations, and groups who are making a positive impact on their community through their waste management systems. Recognition will be given to organizations who have implemented waste reduction strategies into their business practice and adopted them as policy. 
Halifax Regional Municipality will recognize a business every quarter who exemplify these 4 pillars of the Beyond 3 Rs program:
1. Waste Reduction
2. Innovation
3. Continuous Improvement
4. Community Impact
If you know a business, organization, or group who is going above and beyond in their waste management programs submit a nomination form to Halifax Solid Waste.
Criteria 
Nomination criteria includes:
Waste Reduction: diverting waste from landfill by reducing, reusing, and recycle waste generated
Innovation: implementing innovative methods going beyond the existing municipal waste management system
Continuous Improvement: continuous examination of current waste reduction practices and assessment of effectiveness
Community Impact: demonstrate a positive impact on the community through waste management practices, becoming an example for the community
If you have questions about the Beyond 3 Rs program, contact a Waste Resource Educator.