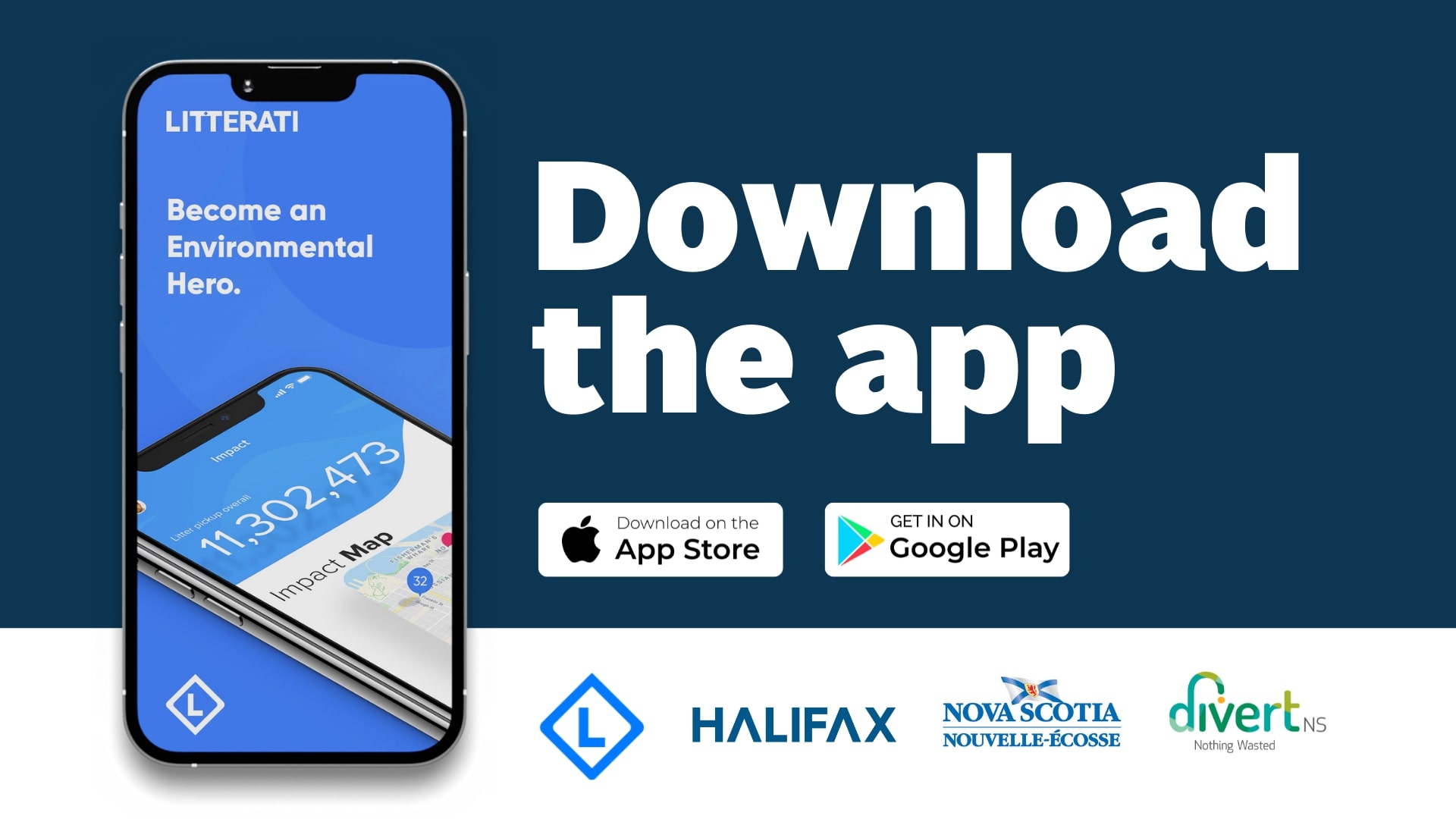 Halifax Regional Municipality is excited to launch the Litterati App! Litterati is an interactive tool that allows residents to photograph and tag common pieces of litter that they find within their neighbourhoods and communities.
The data that is collected using the Litterati application will be used to see where litter clean ups are taking place, track trends in the types of litter we are seeing in the community. This data will also be used to help inform and guide our waste education efforts around reducing litter.
Litterati has many unique features to make cleaning up litter in our communities both fun and impactful, including the ability to create challenges. These clean up challenges will be launched on the application starting April 22, 2022 and will be managed by the municipality. Keep an eye on both the Litterati Application and the Halifax Recycles Facebook page to find out when challenges are taking place.
The Litterati application can be downloaded via the Apple App Store and the Google Play Store.
Quick Start Guide
Download the Litterati app from the Apple App Store or the Google Play Store and claim your account
Sign up for an HRM clean up challenge

Join code: CLEANHRM or 542071

Clean up & take photos 
Upload your photos via wi-fi when you are done
Tag your photos in the gallery after uploading
CLEANHRM Litterati Challenge
The municipality has recently launched a year-long challenge to collect and document 20,000 pieces of litter.  This challenge can be found on the Litterati App by searching CLEANHRM. Other challenges will be issued over the summer and fall.