Halifax Water's website has moved.
This page may be outdated. To visit this page on the new HalifaxWater.ca, click here.




In natural settings, about 90% of stormwater either evaporates or is absorbed into the ground. Only 10% flows over land. In urban settings, however, impervious surfaces such as roofs and roads prevent water from soaking into the ground causing high volumes of runoff.
This stormwater runoff can contain fertilizers, oil, dirt, garbage and other contaminants which impact water quality in rivers, lakes and the ocean. It can also have an impact on human health, increase flooding and cause damage to infrastructure,  private and public property.
Stormwater service has not changed much since 2007, however, the urban landscape of the Halifax Municipality has changed greatly with expanding areas of impervious surfaces resulting from development. The frequency, duration and intensity of precipitation events in association with climate change has increased dramatically and infrastructure is continuously aging requiring continuous investments.
Why has the way the service is funded been changed?
Transparency, user-pay, and to better align with utility rate making principles.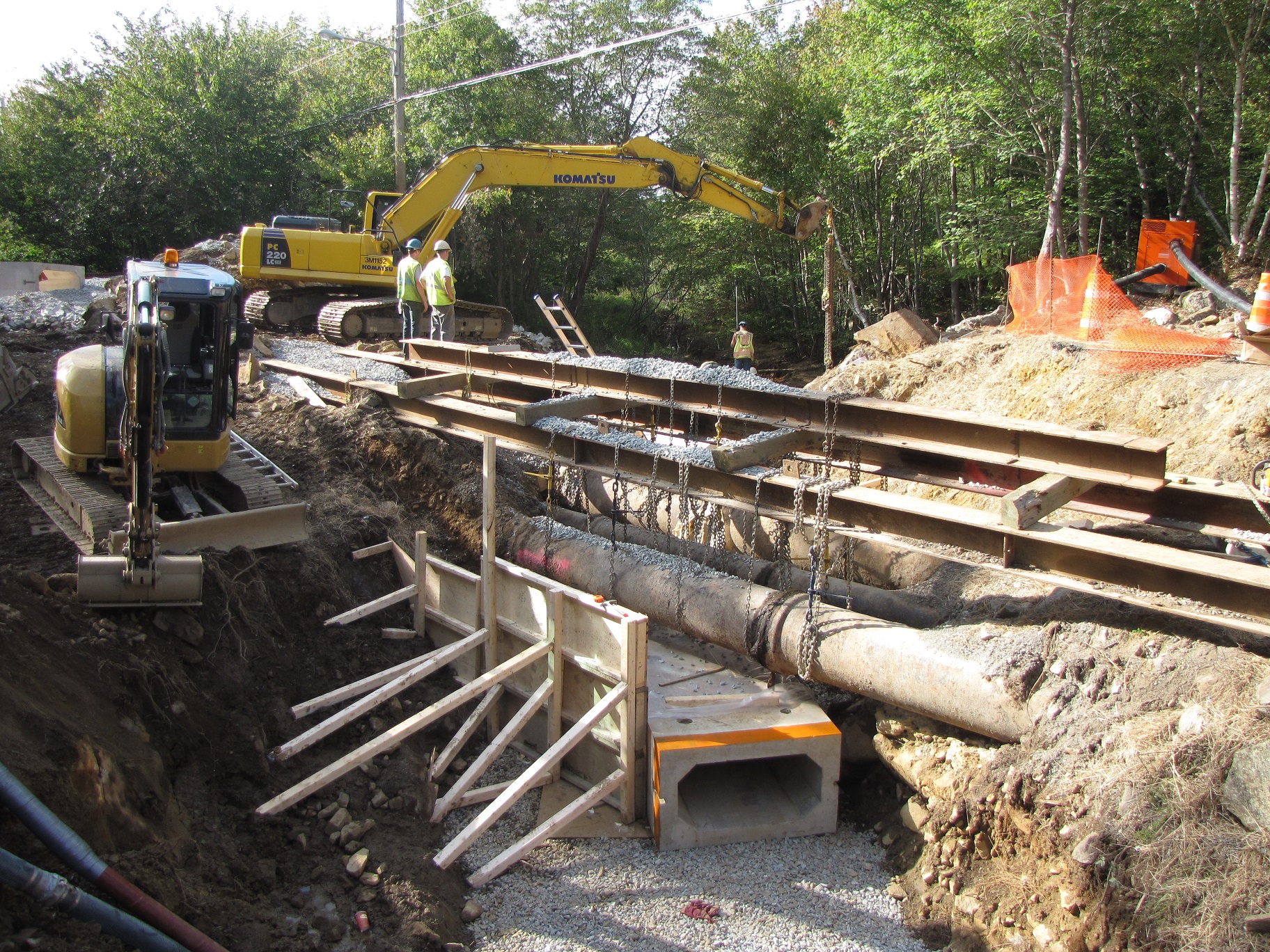 Is there a different level of service depending upon where you live? (ie: if you have a ditch)
Service is delivered to ensure systems are operating in all areas. For areas not on the piped system, there is a significant cost because Halifax Water does ditch cleaning, and culvert replacements. Halifax Water spends approximately $10.6 million dollars operating and maintaining stormwater service annually; and also invests capital funds annually. In 2017/18 Halifax Water has a capital budget of $15 million dollars for stormwater service.
Do other jurisdictions have charges for stormwater service?
Yes. Many cities use impervious area as the basis for stormwater charges. Halifax Water is leading the industry in standards with respect to methods to provide precision in terms of measurement of impervious area in relation to billing.
Why do I have two stormwater charges on my bill?
The Site Related Flow Charge is a Halifax Water charge and is based on the stormwater that flows from each private property into the Halifax Water stormwater system. This charge is calculated based on the stormwater rate multiplied by the impervious area on the property.
The Stormwater Right-of-Way Charge is a Halifax Regional Municipality charge and is based on the stormwater that flows from each private property onto municipal streets. The Right-of-Way charge is used to fund the municipality's portion of the operating, maintenance and capital expenses associated with stormwater service within the Stormwater Service Boundary.
As directed by Halifax Regional Council, an annual Stormwater Right-of-Way Charge was billed through the Halifax Water billing process for 2017/18, commencing October 1, 2017. Effective July 1, 2018 an annual Stormwater Right-of-Way Charge of $40 for 2018/19 will be billed through the Halifax Water billing process. Halifax Water bills dated between October 1, 2017 and June 30, 2018 will still show a Stormwater Right-of-Way Charge of $39.
Why didn't the Municipality put the charge in the property taxes?
This was one of the options considered by Regional Council. Initially it was preferred to have this charge collected by Halifax Water. In 2016/17 the municipality collected the municipalities Stormwater Right-of-Way Charge directly through the property tax bill.  Collecting the charge on the property tax bill created difficulty for some types of properties such as condos, land leased communities, and water lots. As a result, for 2017/18 and subsequent years, Regional Council has opted to have Halifax Water collect the charge on its water bill.
What is Halifax Regional Municipality responsible for?
The Halifax Regional Municipality is responsible for travel surfaces on roadways, roadway shoulders, and curb and gutters, including snow removal and damages incurred during snow removal. If a property owner has damage to their headwall or culvert incurred during snow-clearing activities, this is a municipal responsibility. Also, although Halifax Water is responsible for catch basins, the municipality is responsible for clearing snow, ice and debris from the surface of catch basins, as part of their street snow clearing responsibilities.
How was the Stormwater Service Boundary established?
The boundary reflects the street ownership established in 2006 between the Halifax Regional Municipality and the Province. All of the municipal streets within the boundary are owned and maintained by the municipality. Keeping with the transfer of stormwater infrastructure in 2007 between Halifax Water and the municipality, Halifax Water is now responsible to maintain the municipal stormwater infrastructure associated with municipal streets within the boundary.
Find out if your property is located within the Halifax Water stormwater boundary.
What factors did you use to determine who would be billed?
Halifax Water engineering staff used topographic maps and satellite imagery to create watershed boundaries, and maps showing the location of Halifax Water owned stormwater infrastructure to determine which properties receive stormwater service from Halifax Water. We are continuing to monitor and update our data.
How will you deal with mid-year changes to the physical state of the property?
Mid-year physical state changes would be assessed by staff based on information provided by the customer, with site visits as required.