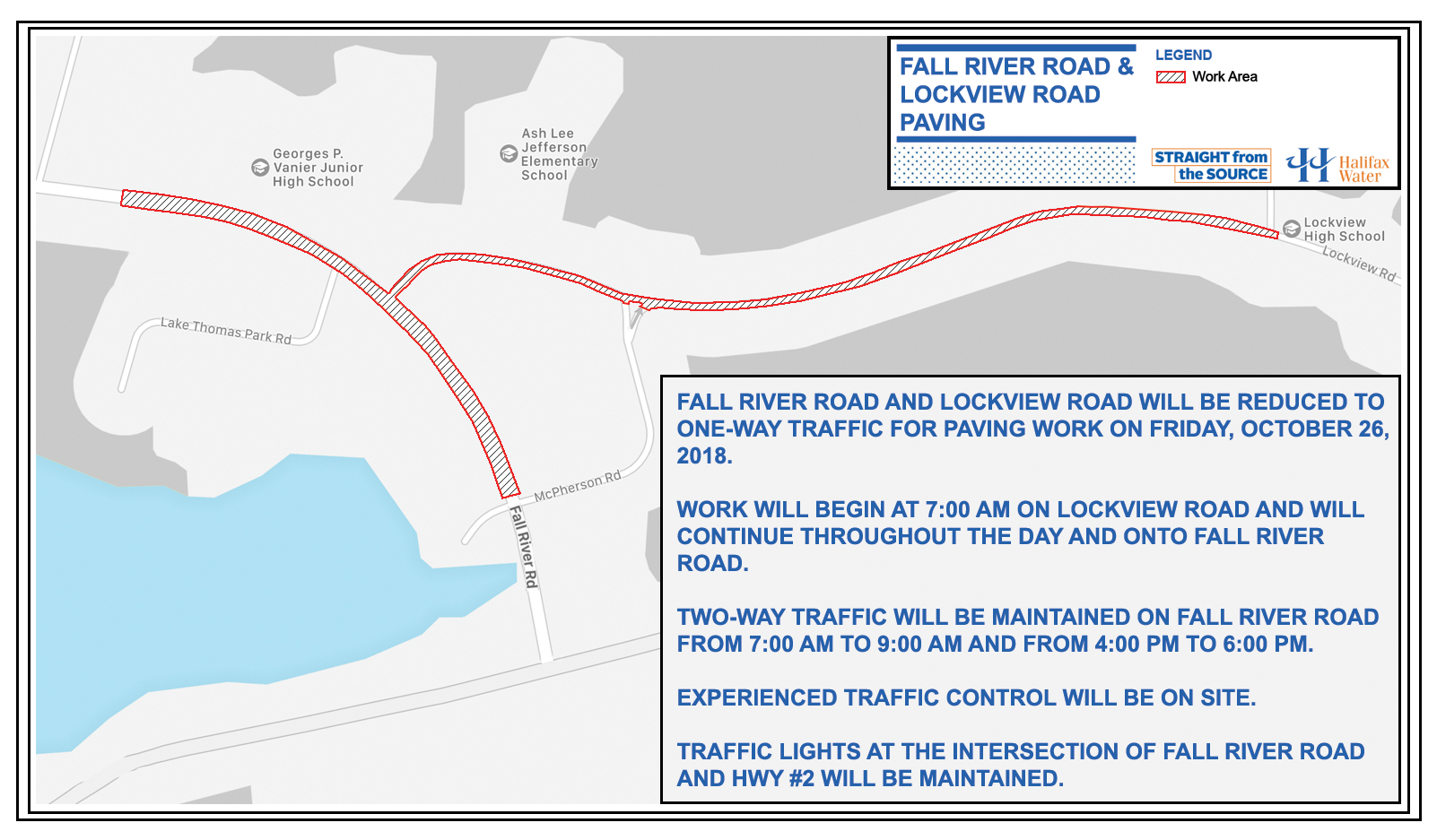 Attention motorists, Dexter Construction will begin paving work on Fall River Road and Lockview Road on Friday, October 26, 2018.
This work will begin on Lockview Road at or around 7:00 AM on Friday, October 26, and will require traffic control/single-lane conditions that extend throughout the day. See attached work zone map for details.
Two-way traffic will be maintained on Fall River Road between 7:00 AM and 9:00 AM and from 4:00PM to 6:00 PM.
The traffic lights at the Fall River Road/Highway 2 intersection shall function as per normal during the performance of these works.
Pedestrian access will be maintained. There will be no loss of water, wastewater, or stormwater service.
Experienced traffic control personnel will be on-site to ensure smooth traffic flow around the work zones.
Motorists should expect delays and use alternate routes. Motorists are also reminded that speed fines double in work zones.
We apologize for any inconvenience this necessary infrastructure improvement work may cause.
For more information on Halifax Water please check www.halifaxwater.ca, visit us on YouTube, or Twitter @HalifaxWater, Facebook or call our Customer Care Centre at 902-420-9287.