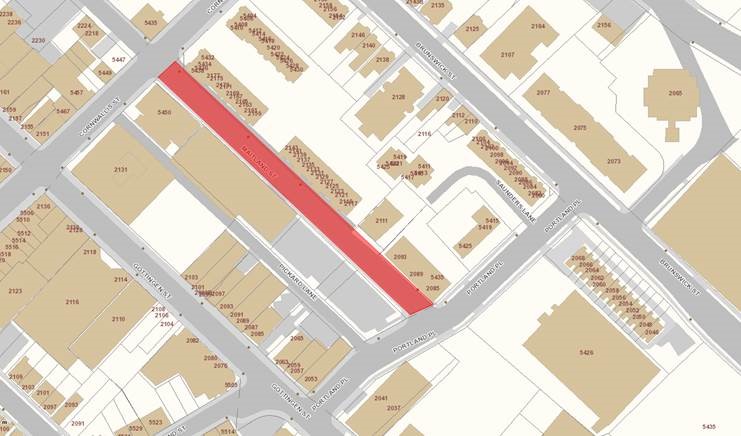 (Wednesday, May 16, 2018) - Attention motorists, Dexter Construction, on behalf of Halifax Water, is installing a new water main on Maitland Street between Cornwallis Street and Portland Place, (see attached map).
Work is currently underway and scheduled for completion June 22nd, weather permitting. Maitland Street will be open to local traffic only between Cornwallis Street and Portland Place. Access to driveways and the Maitland Street parking structure will be maintained. Sidewalks will remain open and traffic control personnel will guide pedestrians safely through the worksite. 
The hours of work will be Monday-Friday 7:00 AM - 7:00 PM, with evenings and weekends as required.
Motorists should expect delays and use alternate routes. Motorists are reminded that speed fines double in work zones.
We apologize for any inconvenience this necessary infrastructure improvement work may cause.
For more information on Halifax Water, please visit us on YouTube, Twitter @HalifaxWater, Facebook or call our Customer Care Centre at 902-H20-WATR (902-420-9287).