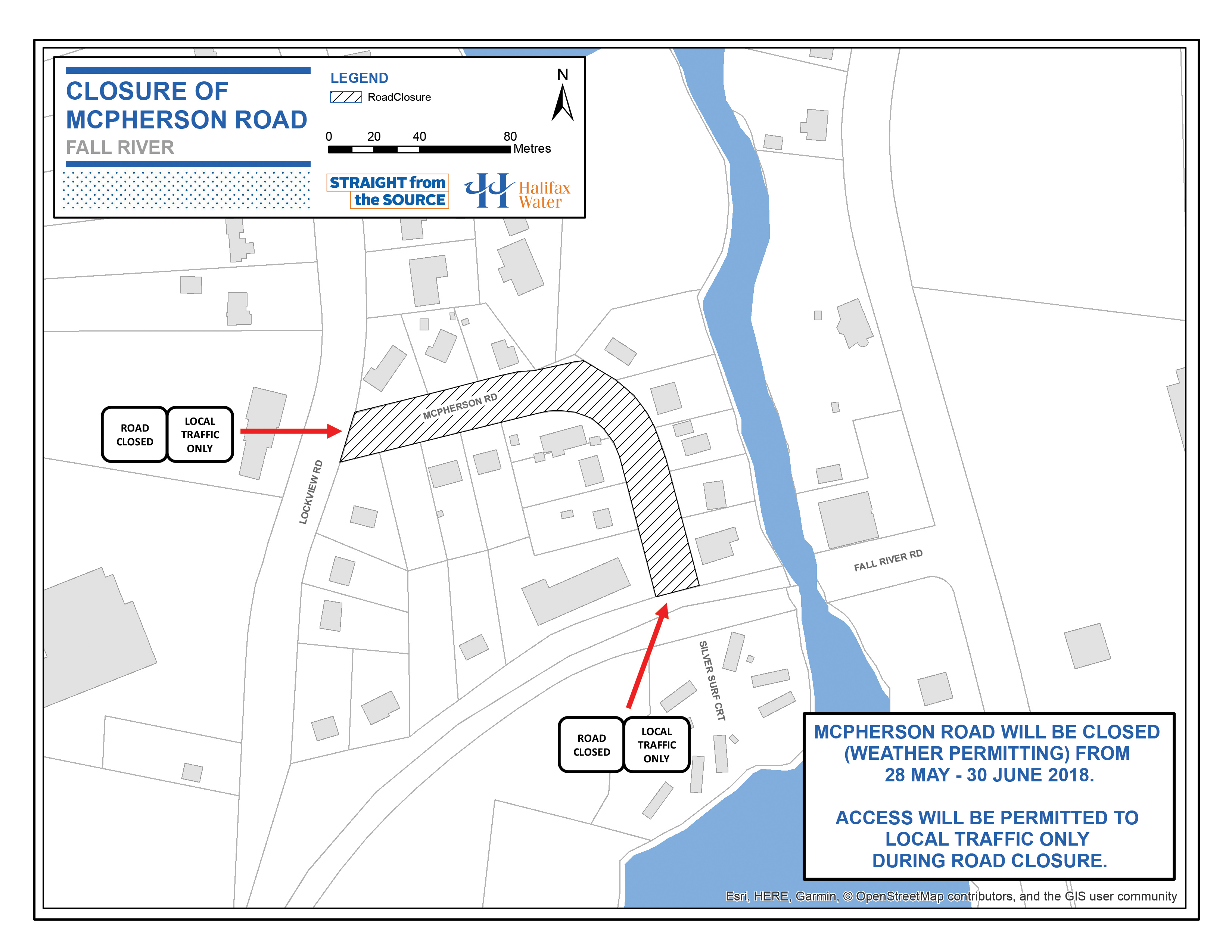 Attention motorists and pedestrians, beginning on or about Monday, May 28th, 2018, Dexter Construction, on behalf of Halifax Water, will be undertaking water main extension work on McPherson Road in Fall River. This work is part of the Fall River Water Main Extension Project.
This work will require the closure of McPherson Road to all but local traffic between Fall River Road and Lockview Road (see attached work zone map) beginning on or about May 28th until June 30th, weather permitting. Access to McPherson Road will be maintained for residents of McPherson Road.
Hours of work will be Monday – Friday, 7:00 AM – 7:00 PM, with evenings as required.
Motorists should expect delays and use alternate routes. Motorists are reminded that speed fines double in work zones.
We apologize for any inconvenience this necessary infrastructure improvement work may cause.
For more information on Halifax Water, please visit us on YouTube, Twitter @HalifaxWater, Facebook or call our Customer Care Centre at 902-H20-WATR (902-420-9287).