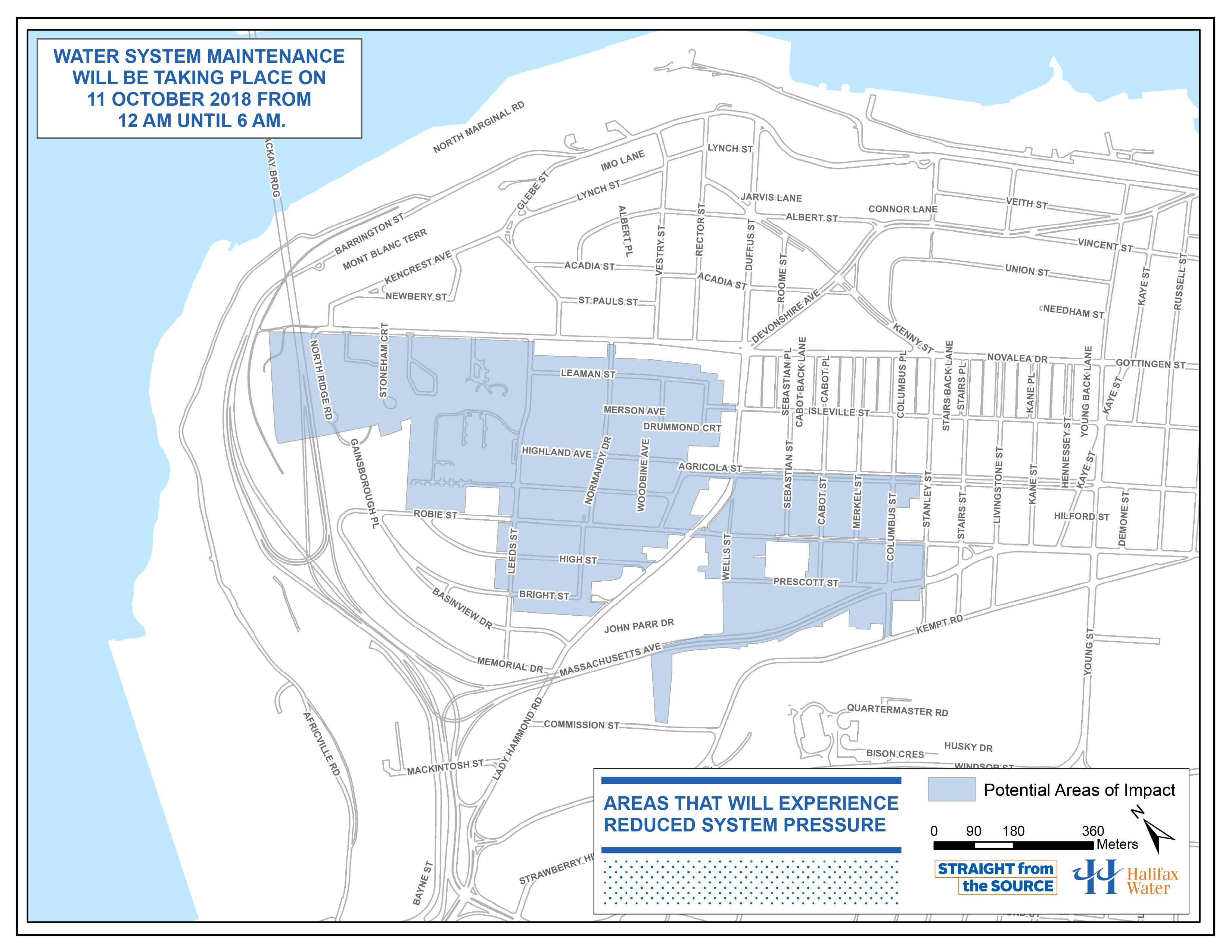 Halifax Water crews will be undertaking water system maintenance on Thursday, October 11th.
This necessary work will take place Thursday from 12:00 AM (midnight) – 6:00 AM. Areas of peninsular Halifax (see attached map) will experience reduced water pressure which could result in a temporary loss of water service for some customers.
As part of on-going water system maintenance on peninsular Halifax, some customers may also experience discoloured water. Any customers who experience discoloured water should run their cold water taps until the internal plumbing is clear. They should also avoid washing light coloured clothes until their internal plumbing is clear.  The water remains bacteriologically safe to drink.
There will be no impact to motorists or pedestrians and no loss of wastewater or stormwater service.
We apologize for any inconvenience this necessary infrastructure improvement work may cause.
For more information on Halifax Water please check www.halifaxwater.ca, visit us on YouTube, or Twitter @HalifaxWater, Facebook or call our Customer Care Centre at 902-420-9287.