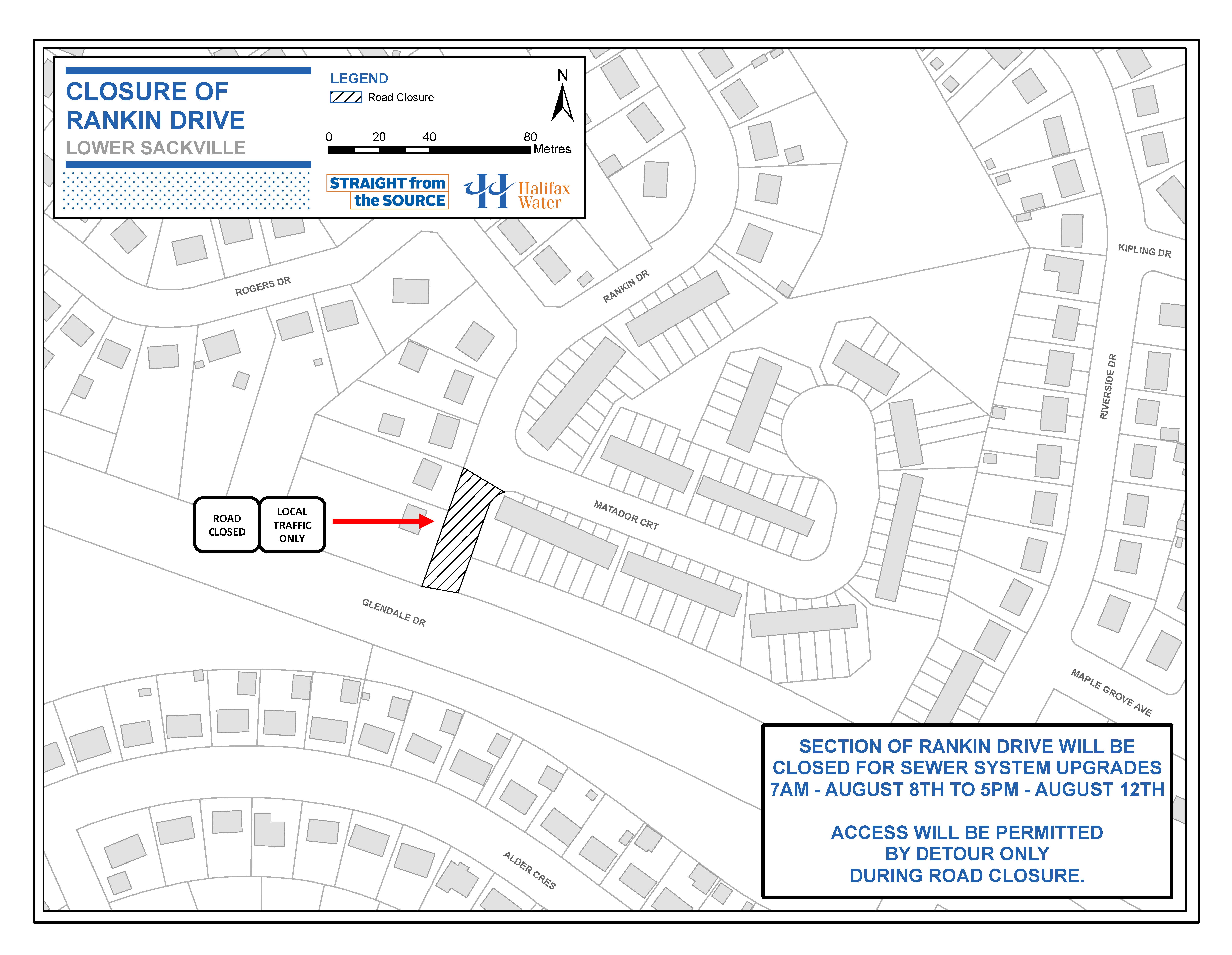 Attention motorists and pedestrians, Dexter Construction, on behalf of Halifax Water, will be installing new wastewater infrastructure on Rankin Drive where it meets Glendale Drive beginning on Monday, August 6th.
From August 6th to 7th, access to Rankin Drive via Glendale Drive will be limited, with traffic control managing stop and go traffic.
From August 8th to 12th, as a result of this installation of wastewater infrastructure, Rankin Drive will be closed to traffic at the intersection of Glendale Drive and Rankin Drive beginning at 7:00 AM on Wednesday, August 8th until Sunday, August 12th at 5:00 PM.
A clear detour will be signed to allow local traffic access to Rankin Drive. Experienced traffic control will be on-site to direct traffic.
Motorists should expect delays and use alternate routes. Motorists are also reminded that speed fines double in work zones.
There will be no loss of municipal services.
We apologize for any inconvenience this necessary infrastructure improvement work may cause.
For more information on Halifax Water, please check www.halifaxwater.ca, visit us on YouTube, or Twitter @HalifaxWater, Facebook or call our Customer Care Centre at 902-490-4820.