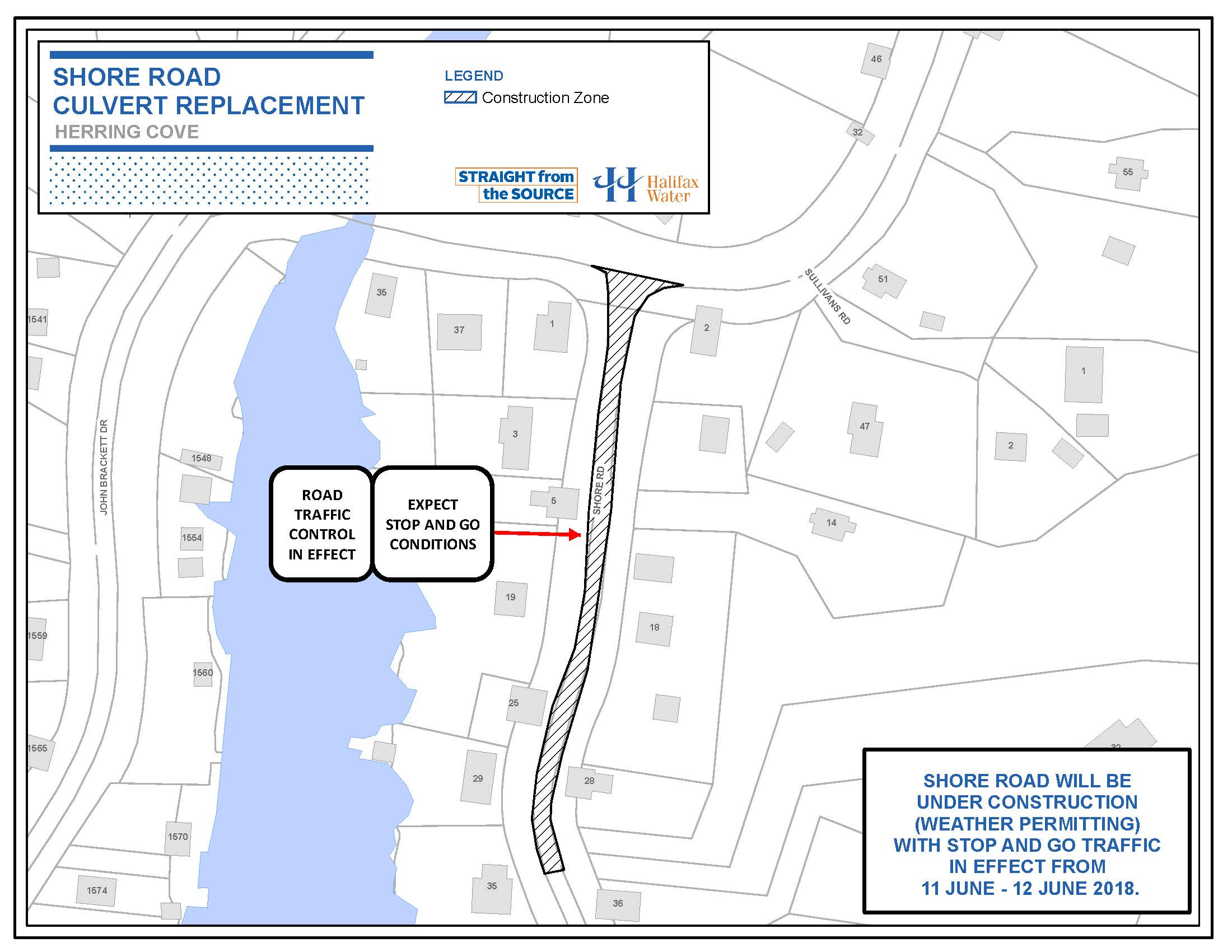 Halifax Water crews will be undertaking stormwater system upgrades beginning Monday, June 11th.
Crews will be installing a cross culvert in the area of 5 Shore Rd in Herring Cove. Hours of work will be 8:00 AM – 4:00 PM, weather permitting.
There will be stop and go traffic in the work zone. Traffic control personnel will be on-site to assist in the safe and timely movement of traffic through the work zone. Motorists should expect delays and use alternate routes. Motorists are reminded that speed fines double in work zones.
We apologize for any inconvenience this necessary infrastructure improvement work may cause.
For more information on Halifax Water, please visit us on YouTube, Twitter @HalifaxWater, Facebook or call our Customer Care Centre at 902-H20-WATR (902-420-9287).