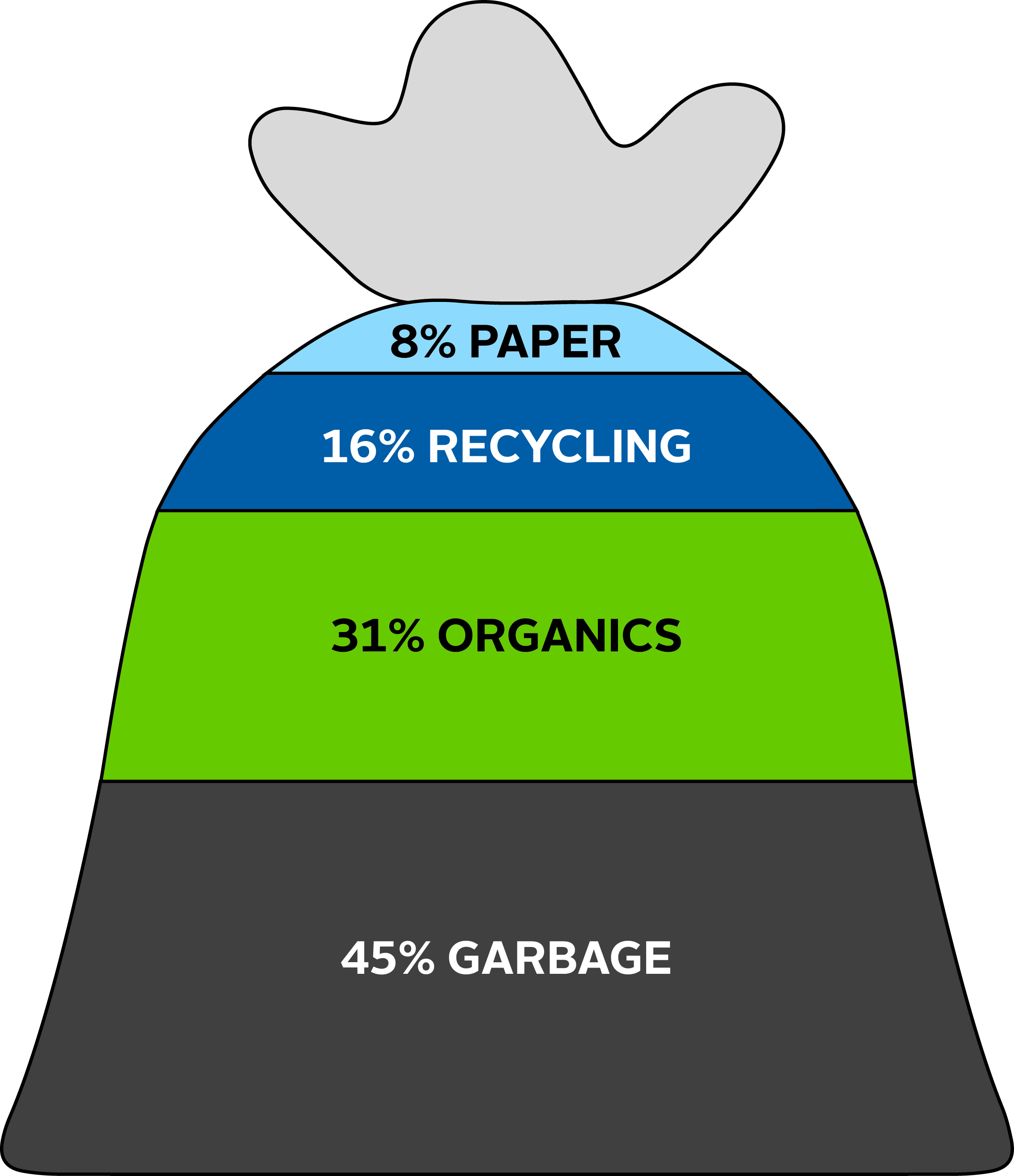 Audits found that 55% of what was in the garbage from apartment and condo buildings should have been recycled or composted.
Make a difference in your condo
Do you want to help the environment? Are you tired of seeing the wrong things in the wrong bins? Do you want to help your neighbours learn to recycle right?
Sign up to become a recycling ambassador today! Email wasteless@halifax.ca to request a volunteer application form. Call 902.490.5960 (option 0) for more information.
Recycling ambassadors receive training, tools and support from the municipality to educate residents in your building about recycling and how to help your building divert more waste from landfill.
What will I do as a recycling ambassador?
keep an eye on waste bins for issues
put up information posters
improve waste bin signage
arrange a lobby education session
orientate new residents to the system
receive support from municipal staff
Sign up to become a recycling ambassador
obtain permission from your property manager or superintendent to begin this program in your condo
request a volunteer application form by sending email to wasteless@halifax.ca
attend a training session
Information sessions
If you aren't sure if this program is right for you, attend a no-obligation information session to learn more.
Findlay Community Centre, Room 101
Wednesday, June 20, 2018 6:30 p.m.
Captain William Spry Centre, Community Multipurpose Room
Tuesday, July 17, 2018 6:30 p.m.
Bedford Hammonds Plains Community Centre, Meeting Room
Wednesday, July 18, 2018 6:30 p.m.