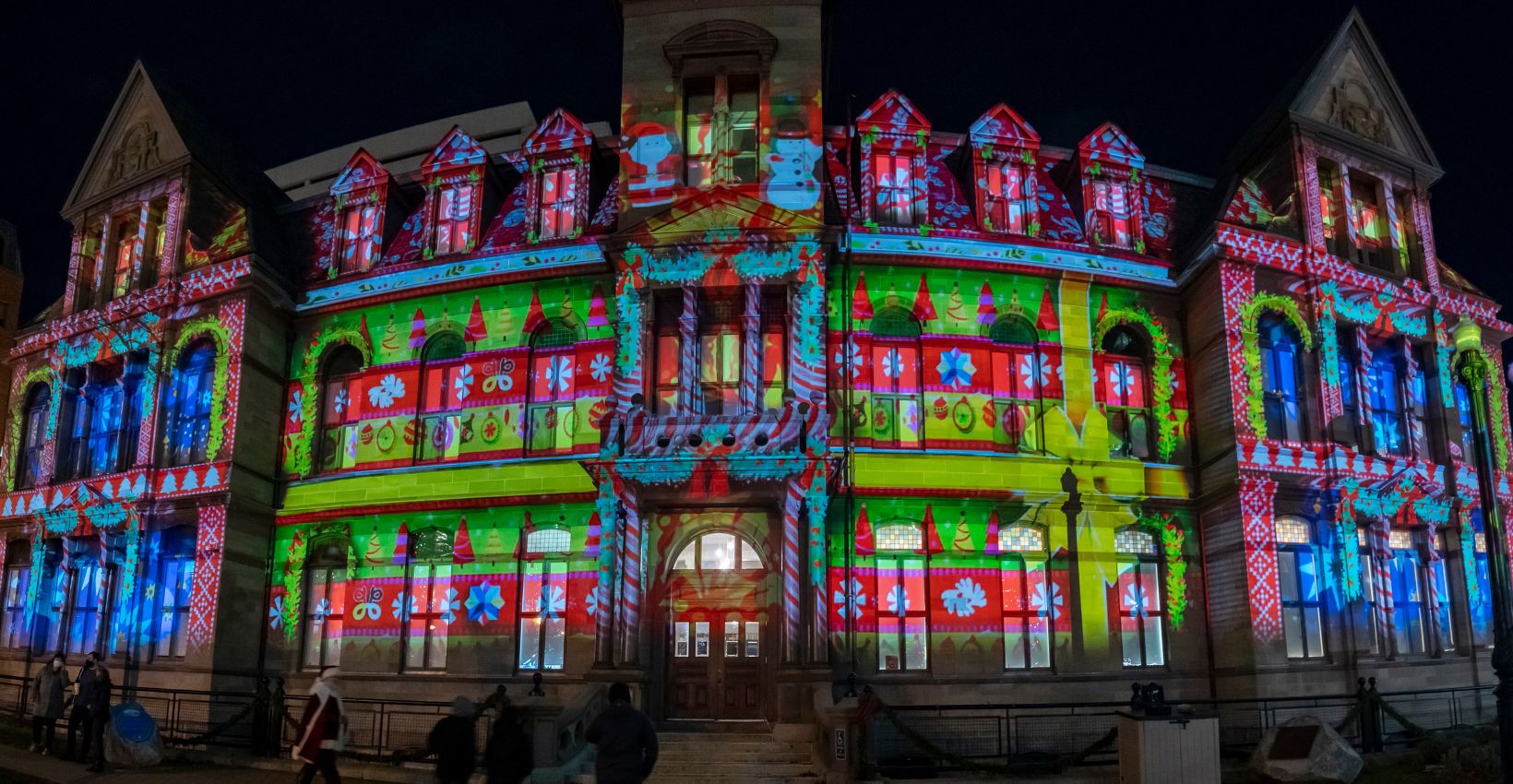 The City Hall Holiday Projection Show begins after the Halifax Christmas Tree Lighting event on Sat, Nov 26, 2022 at 7 p.m. and will continue to run until Jan. 1, 2023. Shows run every five minutes from 5 - 10 p.m. nightly. The City Hall Holiday Projection Show is part of the Evergreen Festival.
The projection show will not run:
Dec. 6th in observance of the anniversary of the Halifax Explosion 
Dec 19th in observance of the Menorah Lighting Ceremony
Dec 21st the show will stop at 7 pm for the rest of the night in observance of the #LightUpUkraine campaign
Dec 31st the projection show will become part of the NYE event and have different content
Check out the footage from our 2021 projection show:
2021 Holiday Projection Show
Imagery used between projection shows
The image projected on City Hall between shows includes symbols from both African and Indigenous cultures as well as the municipality's Diversity & Inclusion emblem. Read the full description of the images below: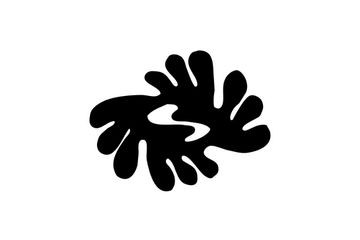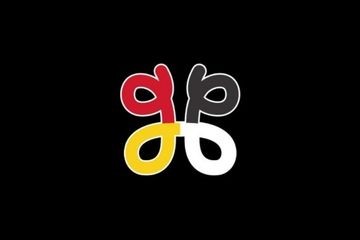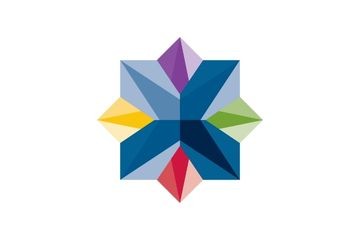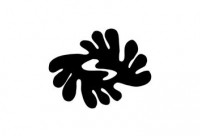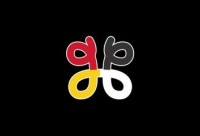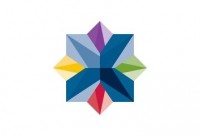 Land Acknowledgement
Halifax Regional Municipality would like to acknowledge that this show takes place in Mi'kma'ki (Mee-gum-mah-gee) the ancestral and traditional lands of the Mi'kmaq people. The municipality acknowledges the Peace & Friendship Treaties signed in this Territory and recognizes that we are all Treaty People.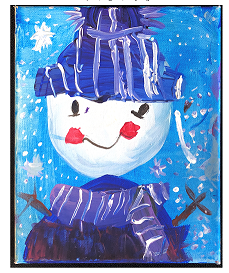 Featured artwork in our 2022 City Hall Projection Show
This piece of art titled Snowman by Indigenous artist Grace Johnson will be featured in the 2022 City Hall projection show. Grace is eight years old and in Grade three. The Snowman was created two years ago when she was six years old and in Grade one.  Grace has always loved painting and drawing since she was two years old and it's still one of her favourite hobbies. Grace is so excited to have her snowman feature as the main character in the City Hall projection show this year!