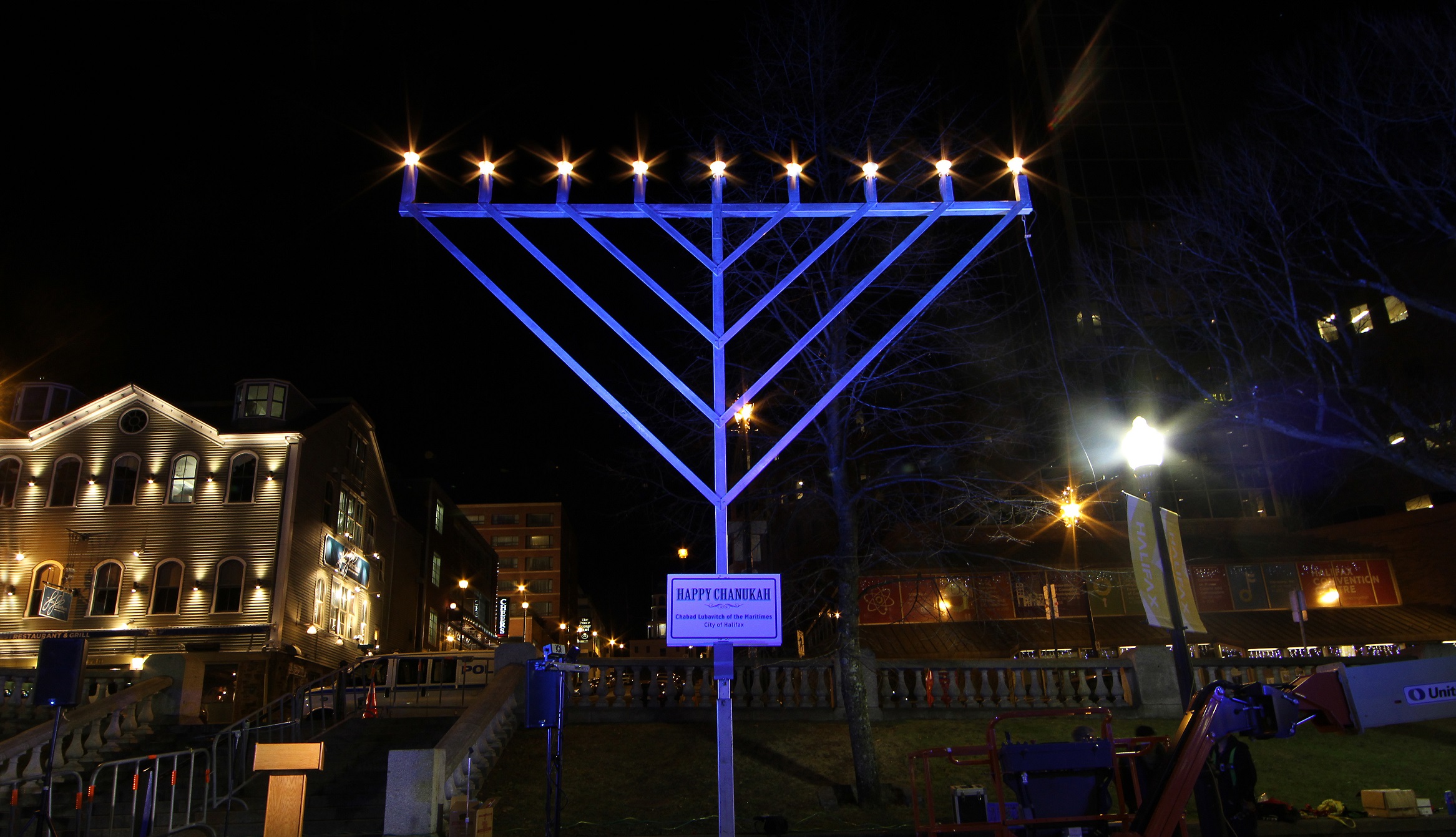 Many thanks to everyone who participated, volunteered and supported the 2021 Menorah Lighting and Hanukah Celebrations at the Grand Parade.
The  2022 date is TBD. Look for information after November 1st, 2022.
Keep well. Stay safe. Happy Hanukah!
For more information contact Rabbi Feldman via email, or leave a detailed message at 902.422.4222.