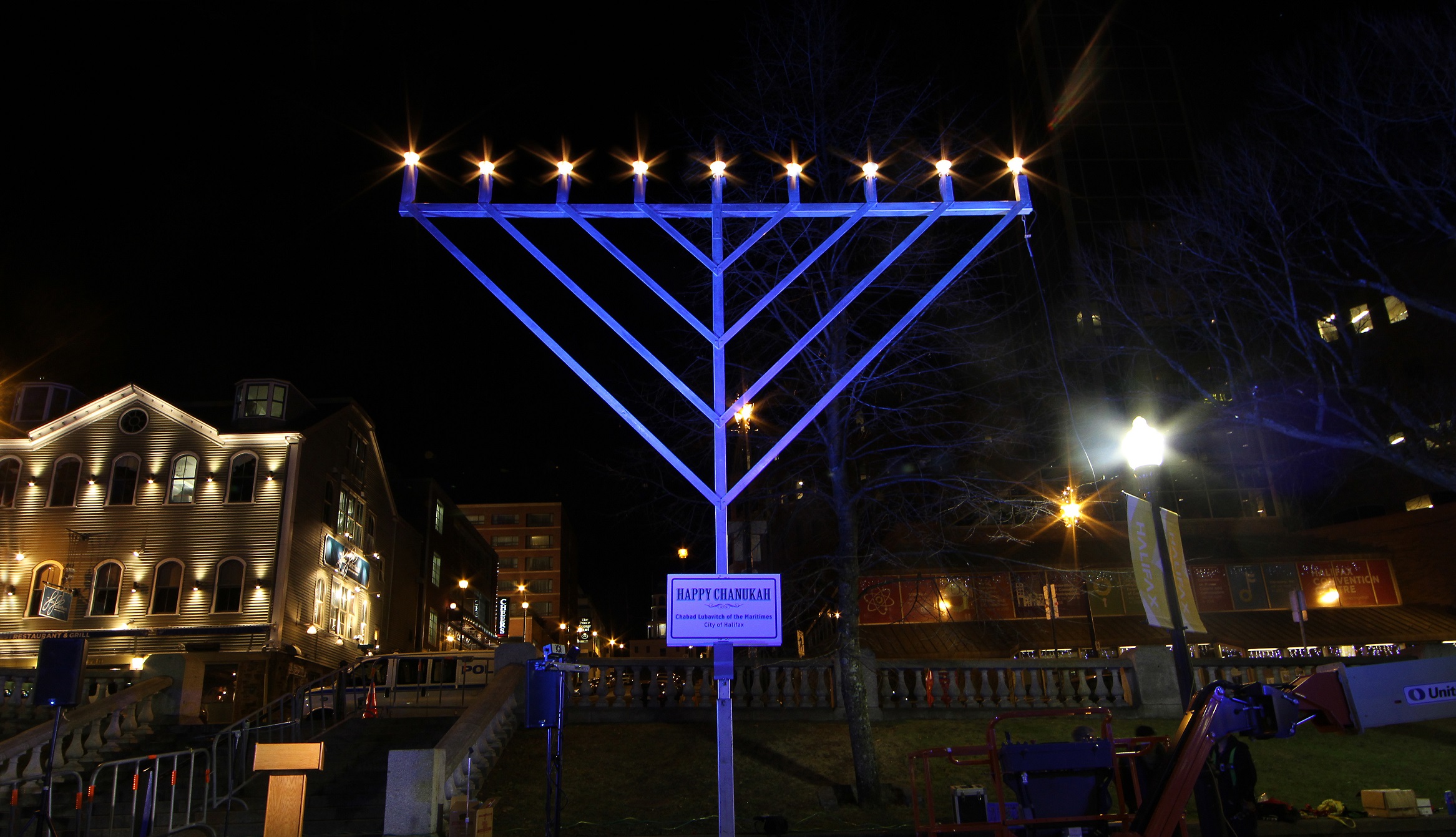 The 2023 Menorah Lighting and celebration of Chanukah will take place in early December. The event date will be confirmed by October 1st, 2023.
The dates of Chanukah in 2023 are from December 8th until December 15th. 
Everyone is welcome to attend this ceremony along with the local Jewish community as they celebrate the Festival of Light.
A reception will be held following the Menorah Lighting ceremony inside Halifax City Hall.
For more information contact Rabbi Feldman via email, or leave a detailed message at 902.422.4222.
Keep well.