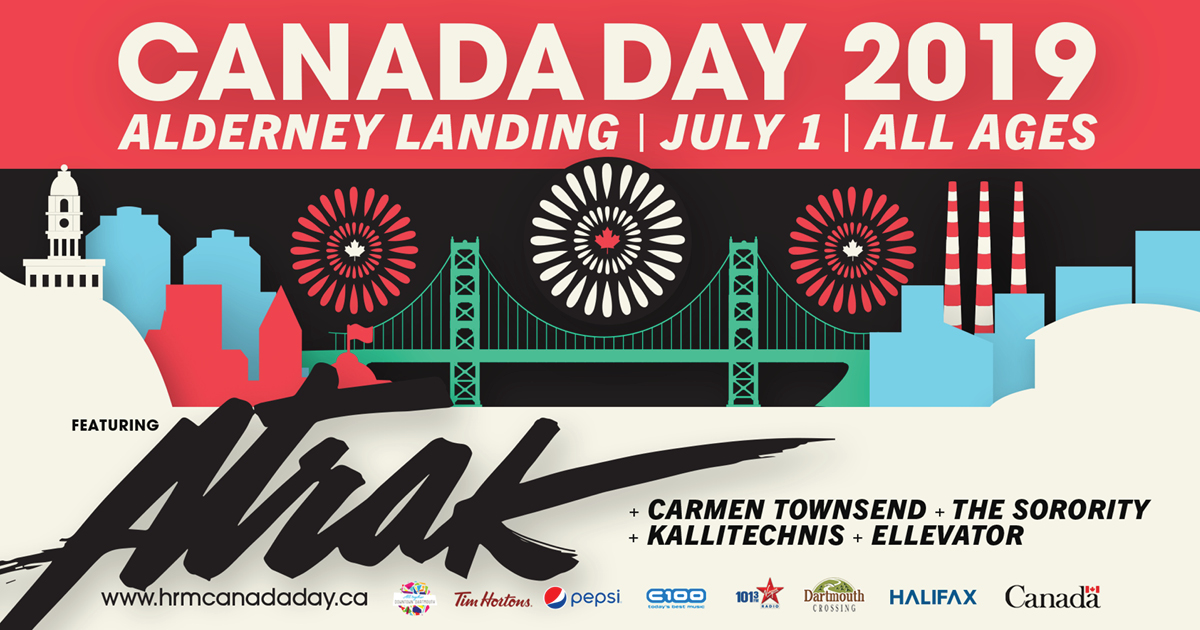 It's time to celebrate Canada's 152nd birthday! 

July 1, 2019 marks the 152nd anniversary of the founding of Canada. This year's programming offers new and continuing traditions such as the Pancake Breakfast, Flag Raising Ceremony, Family Fun Fest at the Commons, FUSE 2019, live music at Sullivan's Pond and the Halifax Public Gardens, and the main event - concert with fireworks at Alderney Landing.

Visit our website for more information. 
Wondering if fireworks are a go? Read our Fireworks Policy.