The feeling of community brings us and keeps us together. Community is about understanding each other; holding each other up; breaking down barriers for each other. We may not all come to community from the same place, but we are drawn together because we share common aspirations and sometimes common frustrations.
This year, Bike Week is all about celebrating the people who make up the cycling community in Halifax and their stories. Read through the profiles below to get acquainted with some of the Haligonians who cycle as part of their everyday lives.
We want to meet you too! Throughout Bike Week, post a photo of yourself on Facebook, Twitter, or Instagram with the hashtag #hfxbikeweek to share your cycling story!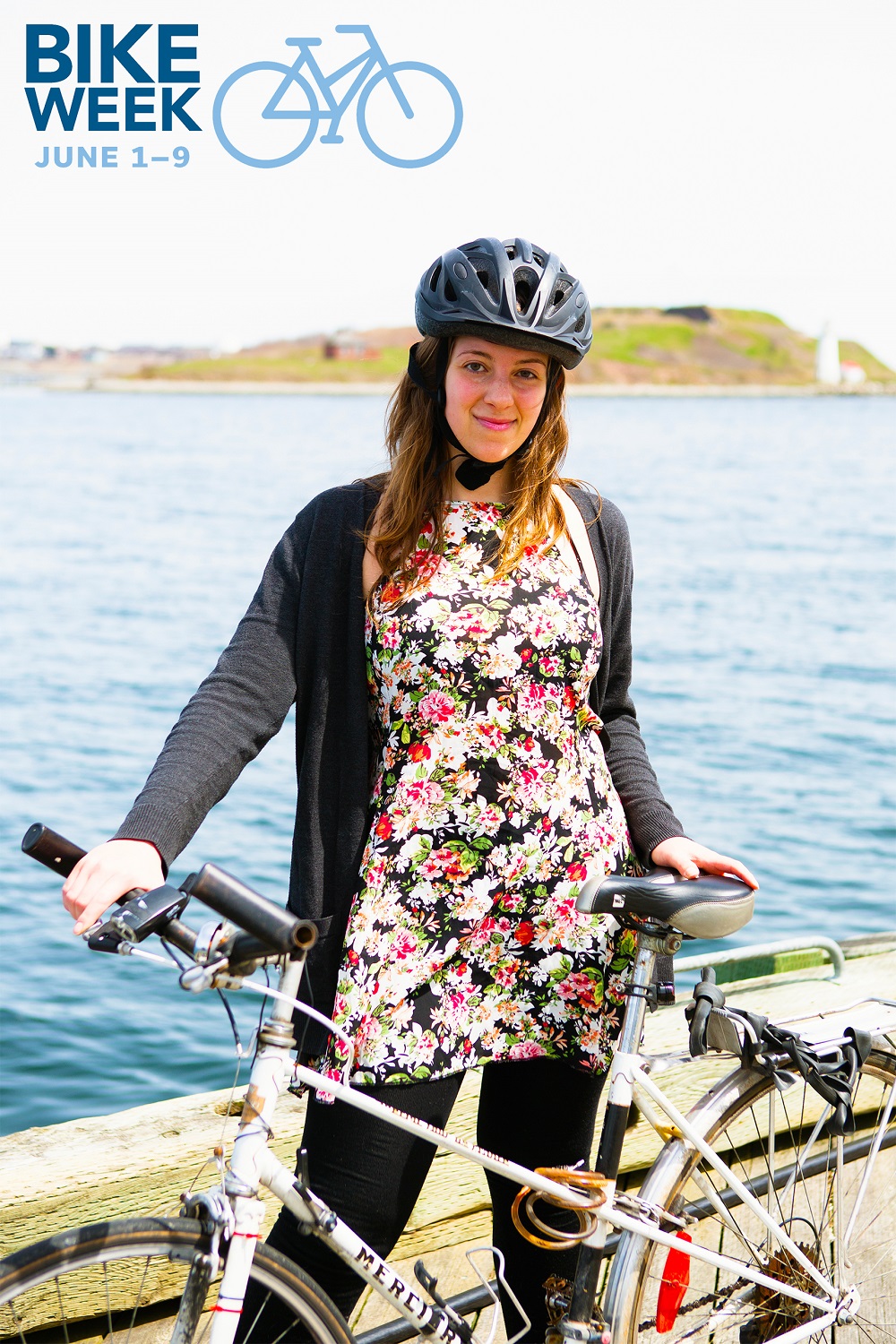 Meet Erin: 
"Bikes are really great because they're a lot easier to fix and make work for you.
If you're willing to put in the time and effort to learn to fix bikes or go to Bike Again for example, then you can Frankenstein a bike that's really good for you without having to spend a whack of money on it. Which means that if you feel like money is a barrier for you, like "I want to commute but maybe I don't have a nice commuter bike", you can still make it work, which I think is very rare for basically any hobby or mode of transportation. You can't just make a car work."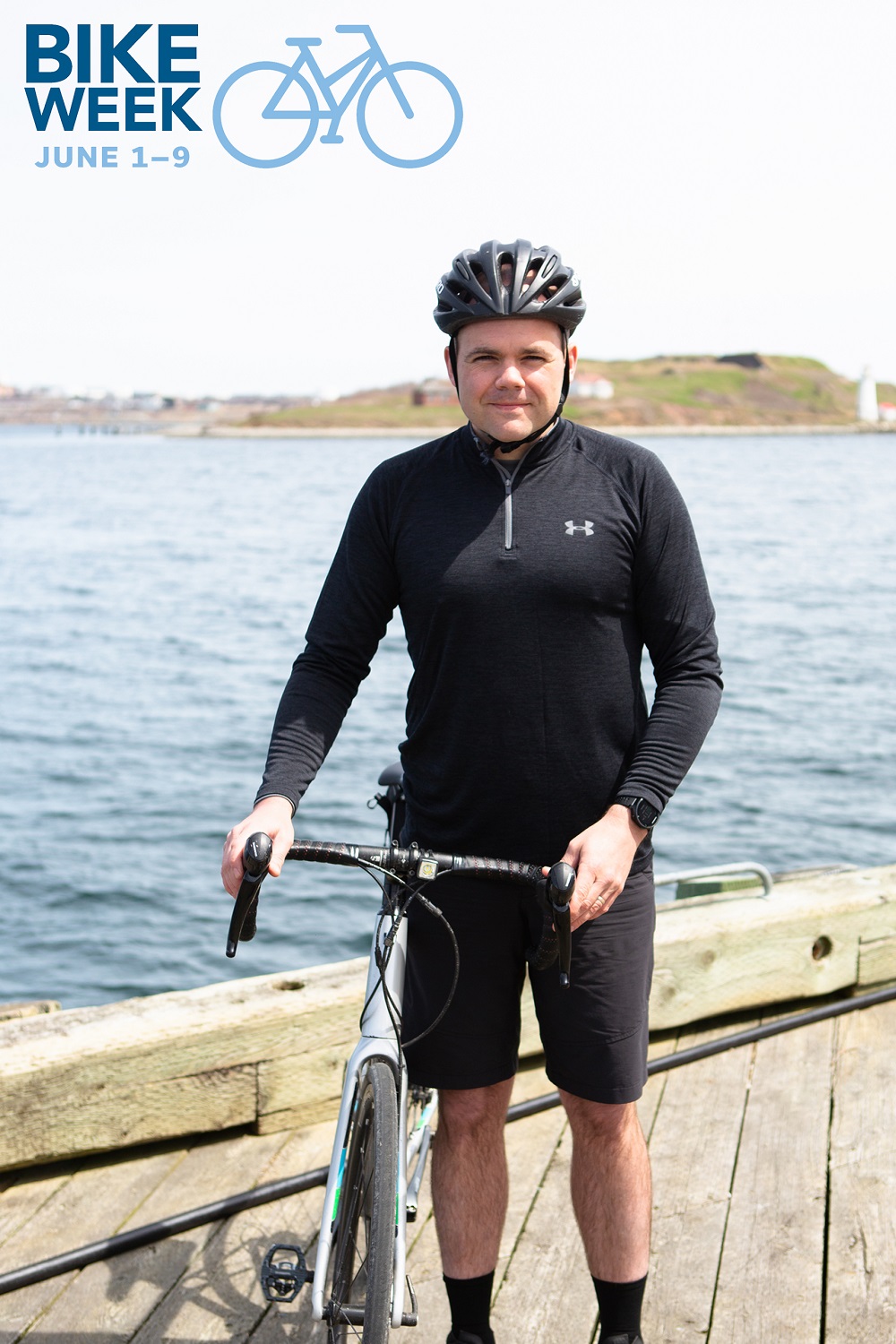 Meet Mike: 
"I think we're on the right track in terms of starting to build cycling infrastructure. I think for people like me, who will ride anywhere regardless of whether or not there's good bike infrastructure, the bike infrastructure doesn't matter that much. But I'm excited about building good bike infrastructure because it makes the people who aren't necessarily as comfortable feel the way that I do about it. It breaks down the barriers I think that might be up for them. I'm excited about the potential for more people to consider cycling as less of a recreation activity and more of a viable way of getting around for day to day tasks."
Meet Maddy and Sulaye:
Sulaye: "We started biking together"
Maddy: "Yeah, essentially… we have been biking on long bike rides together basically since we started dating."
Sulaye: "I like to think that our bikes are friends too."
Sulaye: "We enjoy a lot of random adventures on our bikes… I know when I like to ride I try to stop and enjoy the scenery and we've had like picnics in the middle of nowhere."
Maddy: "Its a freeing, fun, activity that we can do together."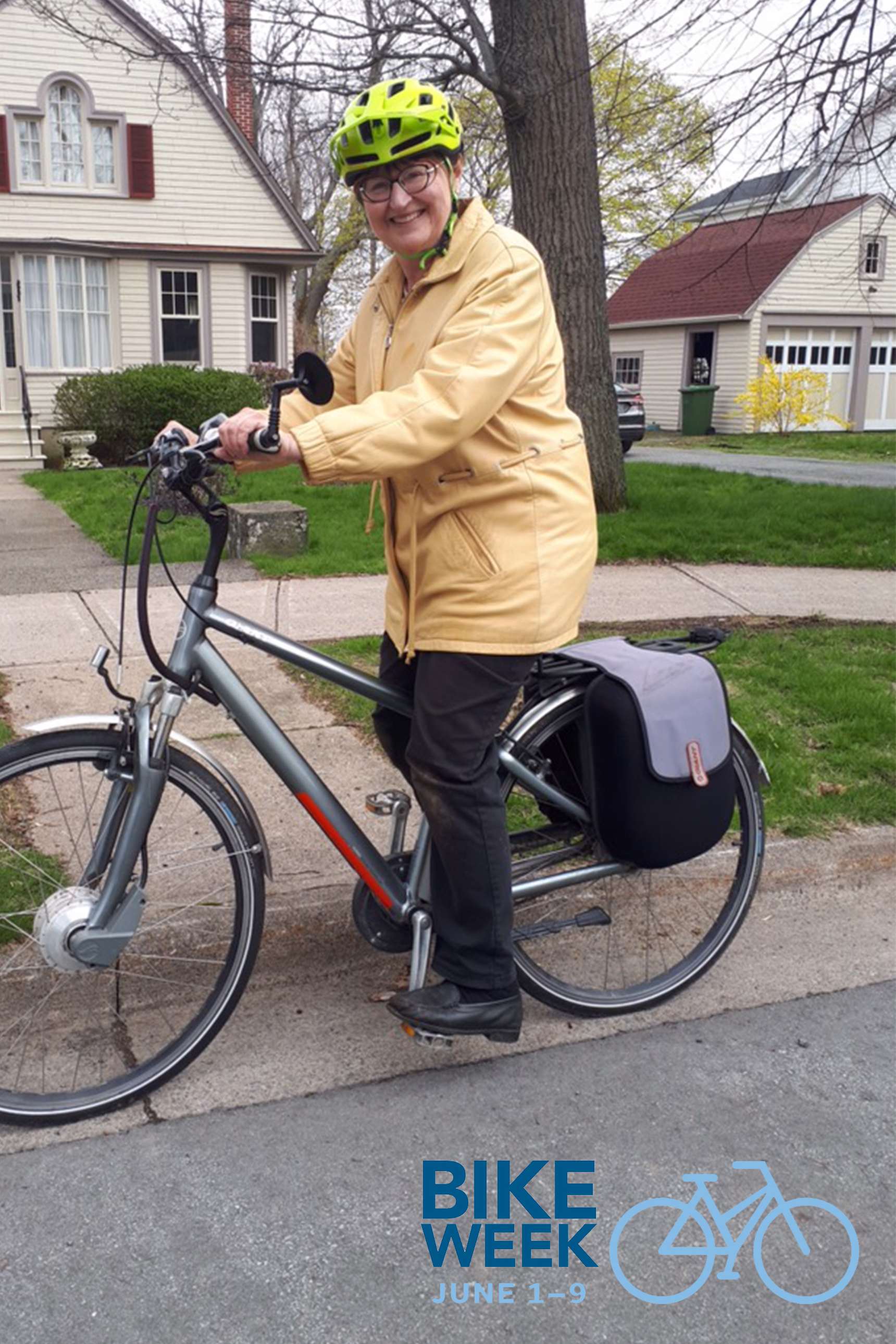 Meet Mary Ellen:
"It's allowed me to participate in some of the bigger events like, both in 2018 and 2017, I participated in the Baie St. Marie Grand Fondo. And so in 2017, I tried the 35km ride and that was no problem. And last year, I expanded my horizons and tried the 65km option and that was of course a little harder, but still well within my abilities using the electric bike. And so it was great! And otherwise, I couldn't have managed it."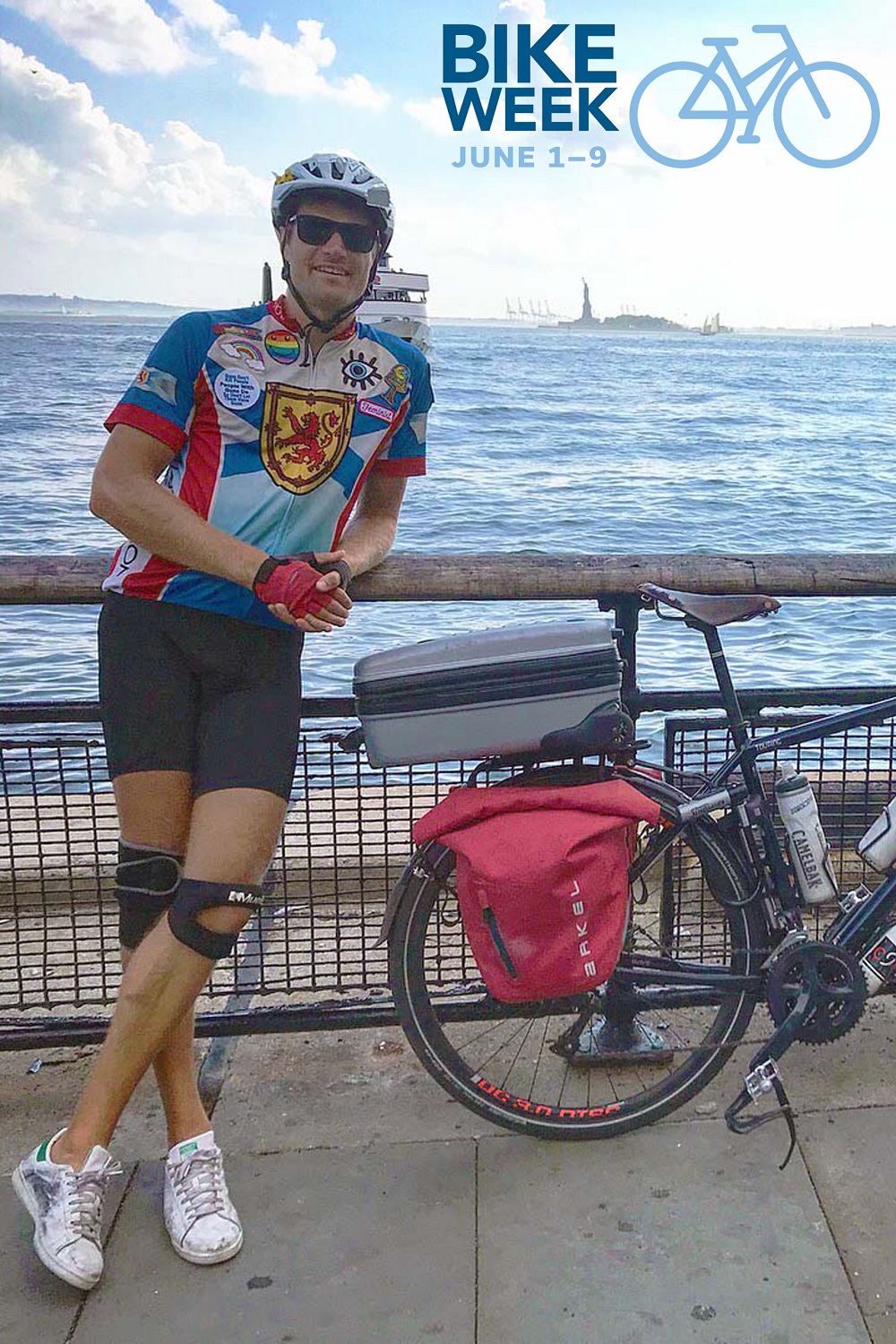 Meet Rich: 
"I took part in the amazing Ride For Cancer race last year from Mahone Bay to Halifax and was really into the rails to trails bike path we have that goes so far out of the city. Most of my cycling is in Halifax and is city commuting though so I'd love to see more designations."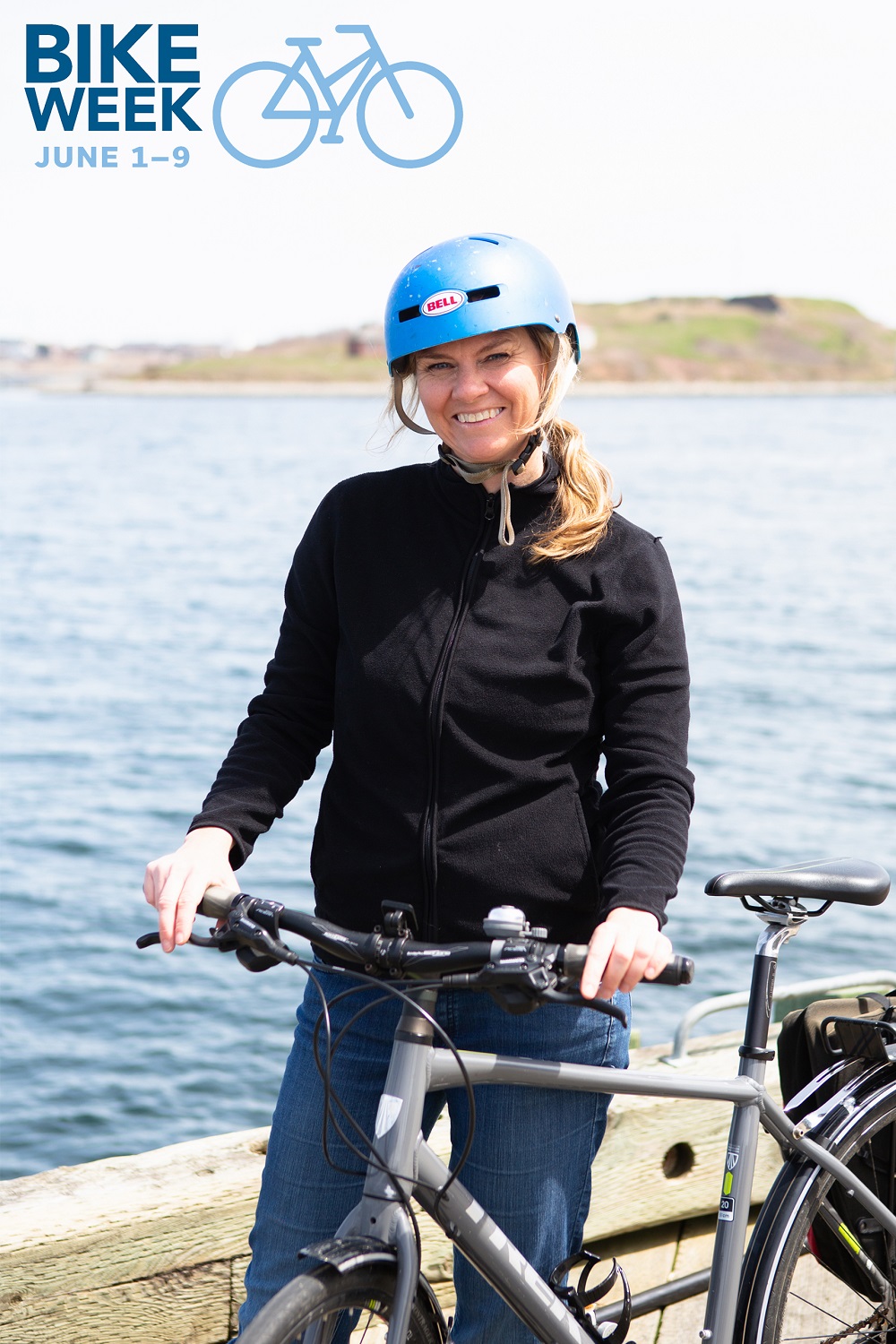 Meet Tarah: 
"I feel like I can't remember a time when I was not riding a bike and I think it's because my parents started me off early and it was just a part of their lives.  My parents made me take a course on safe biking, it's all flooding back to me now, and it was just all so normal and natural. Just a natural progression going from my neighbourhood, going a little bit further, and now I feel like I can bike everywhere."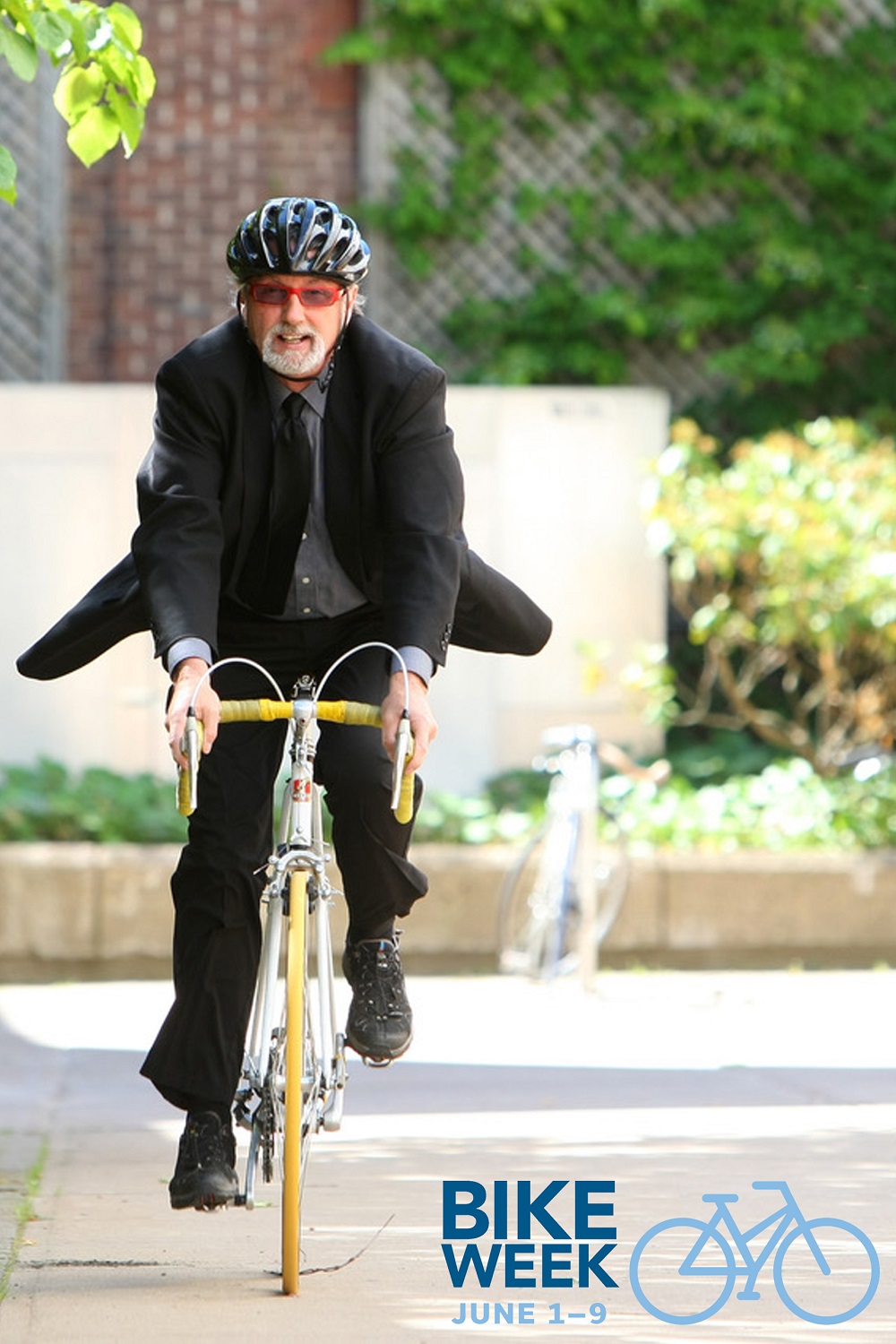 Meet Peter: 
"One of the things I love about cycling is the chance of casual encounters with folks. When I ride down Agricola street, I will almost always meet someone I haven't seen for a while and when I'm in my car, I suppose, I can waive my horn or wave my hand, but you can't really stop in the middle of Agricola Street. Whereas, if you're on your bike, you just put on your brakes and have a chat with someone you haven't seen in a while. I like that convivial aspect of cycling a lot."