Shuttle service ended
As of November 27, 2017, Halifax Transit has discontinued its shuttle service that had been in operation during the Macdonald Bridge Redecking Project and has returned to regular routings.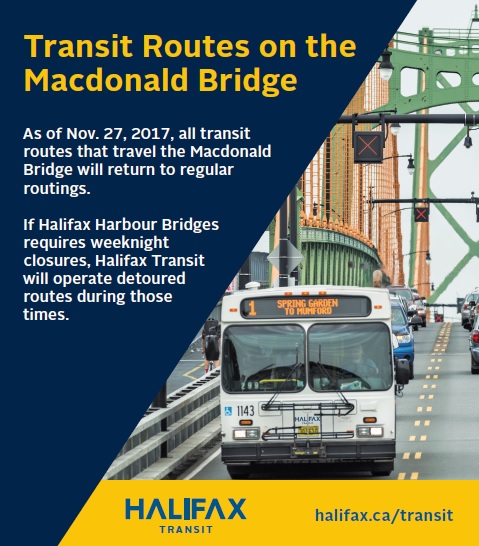 The following routes that travel the Macdonald Bridge have returned to regular routings:
Route 1 Spring Garden
Route 10 Dalhousie
Route 14 Leiblin Park
Route 41 Dartmouth – Dalhousie
Route 52 Crosstown
Route 61 Auburn – North Preston
Route 159 Portland Hills Link
Route 320 Airport – Fall River MetroX
Halifax Harbour Bridges will continue with the weeknight closures on an as-required basis after November 27, 2017. Transit will operate detoured routes during these affected times.