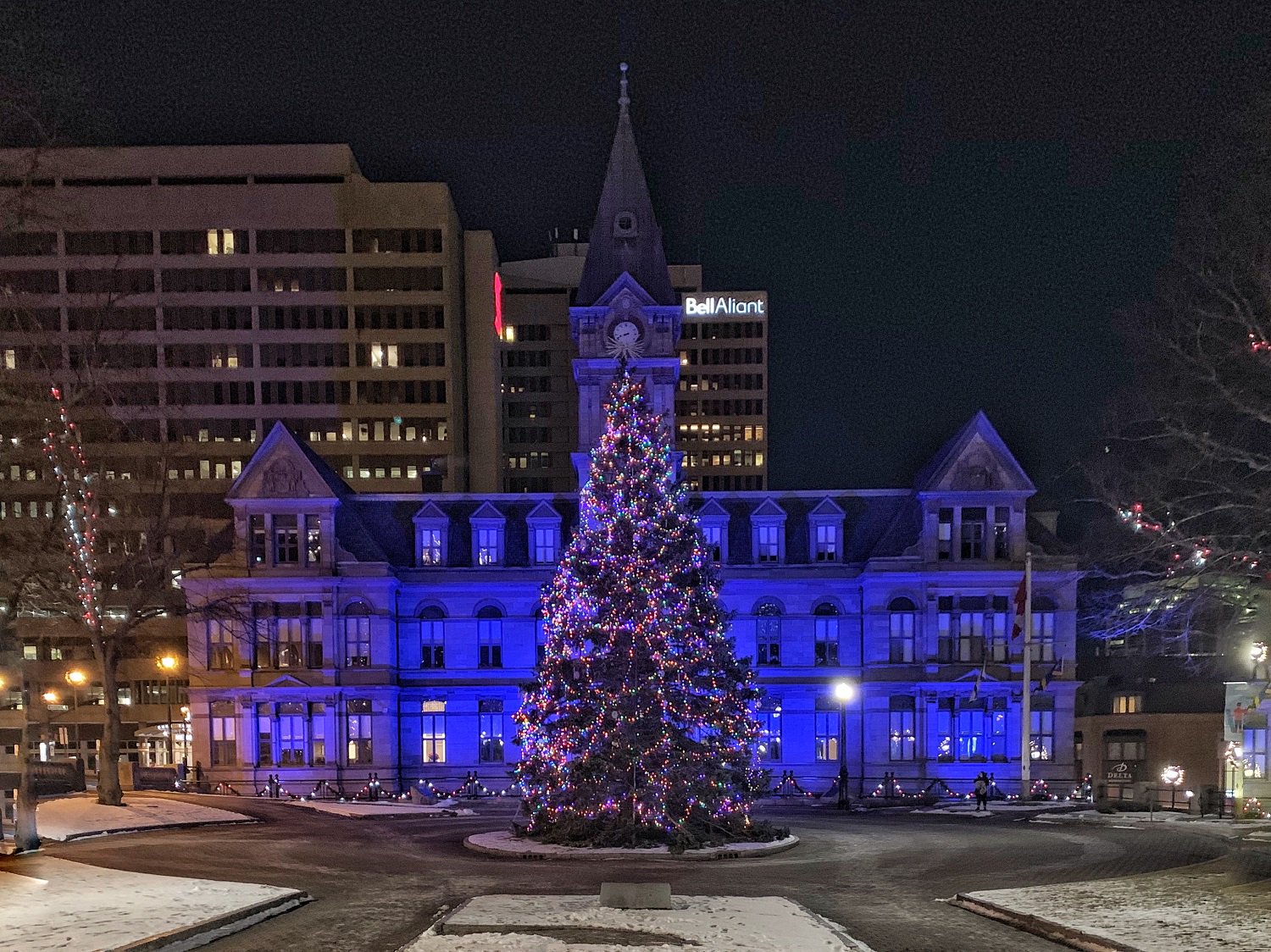 Do you have a big, beautiful spruce or balsam tree on your property you'd be willing to donate to help spread holiday cheer and merriment? 
If you've got a beauty of a green giant who's aspiring to be a star, we've got just the thing! Halifax is launching an annual public search for Christmas trees for both Grand Parade Square and Sullivan's Pond. 
For 2020, we are looking for a tree for Grand Parade Square only as we have a tree for Sullivan's Pond. 
Does my tree qualify? See criteria below: 
The tree must be on your property, and easily accessible from the street. 
Be 9 - 16 metres tall (~30 - 50 feet) for the Grand Parade location or 6 - 10 metres tall (~20 - 30 feet) for the Sullivan's Pond location.
Be symmetrical with a single trunk, and little to no browning needles. 
Notes
If you are unsure whether your tree qualifies, please submit pictures to the email below! 
You will only be contacted should we wish to assess your tree, and again if your tree is selected. 
The homeowner will not receive compensation for the tree, but our Urban Forestry crews will remove the tree at no cost, grind the stump to approximately 2 inches below ground level, and clean up any remaining debris. 
We accept submissions all year long! Only those selected for assessment will be contacted. 
Submissions
Please include the following information when emailing your submission: 
Pictures from as many angles as possible, to give us a good idea of the overall condition and form of the tree. 
Your contact information: Phone number(s), address, contact name, address where tree is located if different from home address and any other relevant information
Where to send your submission: christmastree@halifax.ca