Background
In 2008, the Halifax Regional Municipality made a commitment to developing a more holistic understanding of, and approach to, the root causes of crime and victimization in Halifax, by convening a Mayor's Roundtable on Violence, resulting in the 2008 publication of the Clairemont Report, formally titled: "Violence and Public Safety in the Halifax Regional Municipality: A report to the Mayor as a result of the Roundtable. Acting on a key recommendation of the report, the municipality established a Public Safety Office (PSO) in 2009. 
In 2014 the Mayor requested a report on progress made since the 2008 Clairemont Report, resulting in 2014 Roundtable Review volume 1 and volume II.
The research and community engagement from this report formed the basis for the municipality's inaugural Public Safety Strategy, unanimously approved by Regional Council on October 31, 2017. 
Public Safety Strategy
With four priority areas, 16 objectives and 76 actions, the Public Safety Strategy pushes the municipality and its partners to think and act upstream, or systemically and holistically about the complex, multiple, and interconnected roots of crime, victimization, safety and wellbeing. The Public Safety Advisor oversees the implementation of the actions in the strategy through collaboration and partnerships with internal and external stakeholders and provides advice on locally informed, evidence-based approaches to community safety and wellbeing to further advance the strategy's goals. Each year, the office provides a report to Regional Council on progress to date:
Public Safety Strategy Annual Report 2018 
Public Safety Strategy Annual Report 2019 
The Public Safety Office includes the Public Safety Advisor (Amy Siciliano), a Community Developer (Lillian Ash), a Community Mobilization Coordinator (Aisha Hum) and a Community Safety intern (Brandy Whitford). Together, they lead two Public Safety Office initiatives:
The Community Mobilization Teams
See the Community Mobilization Teams poster for a breakdown of what we do.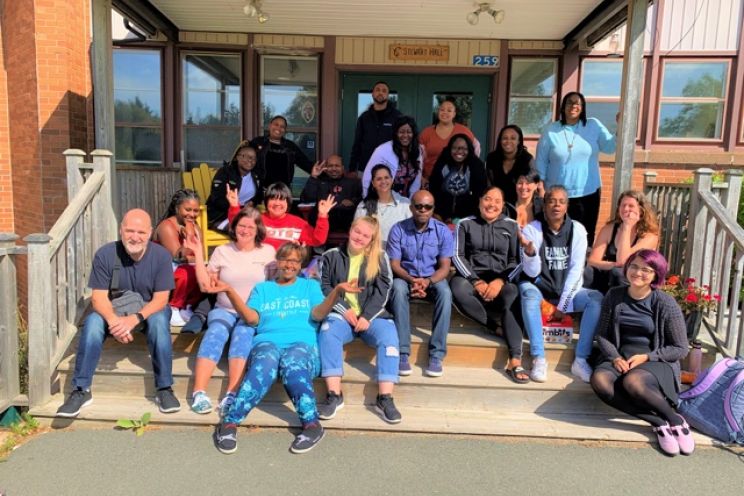 Community Mobilization Teams
Retreat Group Picture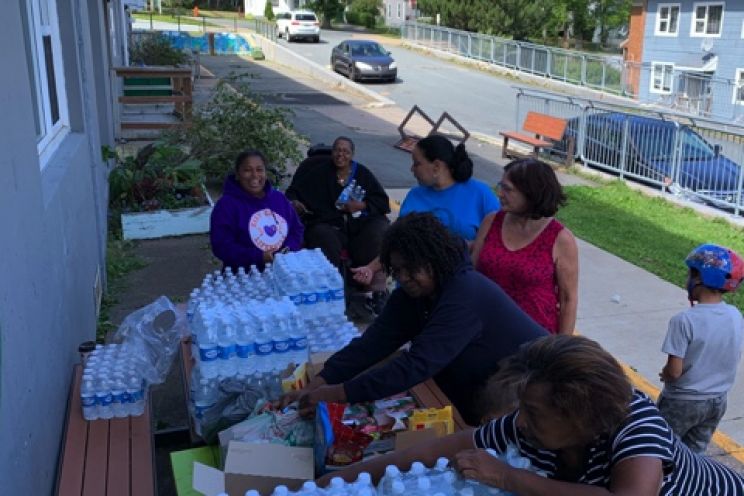 Community Mobilization Teams
CMT members prepare to deliver emergency supplies after Hurricane Dorian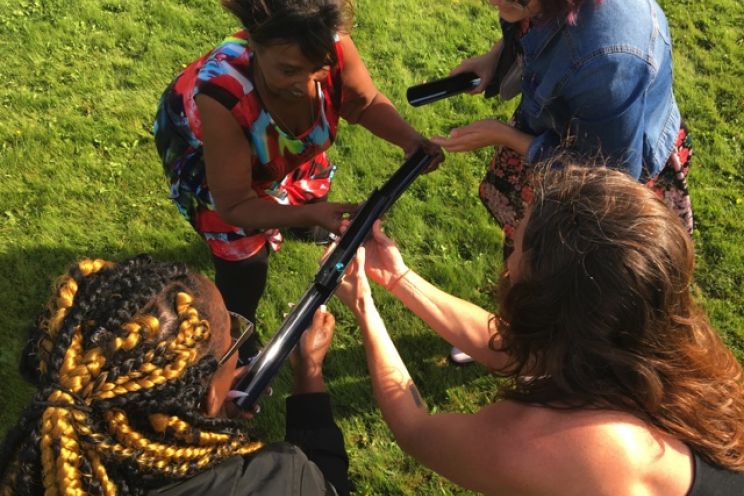 Community Mobilization Teams
Members take part in a team building activity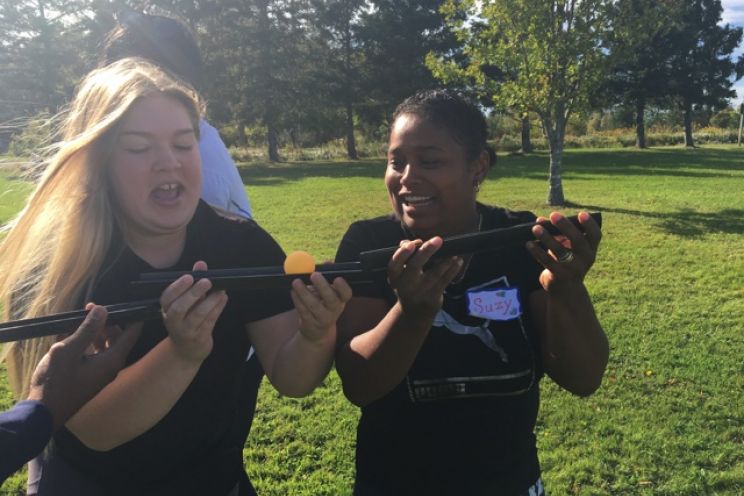 Community Mobilization Teams
Two participants take part in a team building activity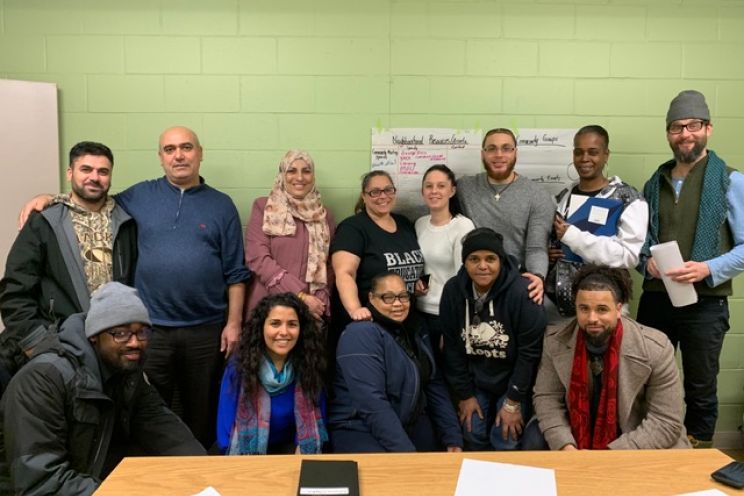 Community Mobilization Teams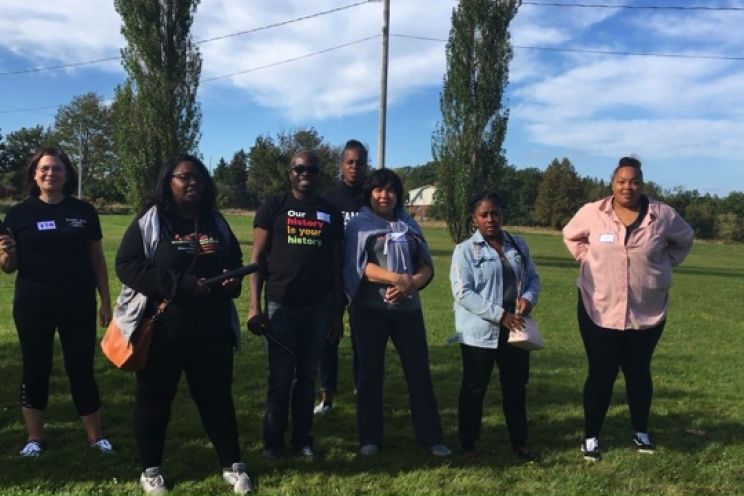 Community Mobilization Teams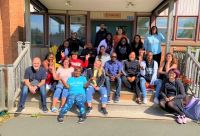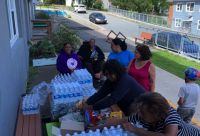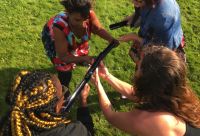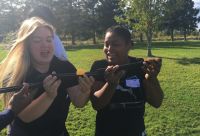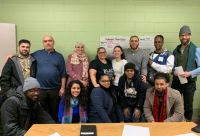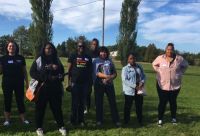 The UN Women Safe Cities, Safe Public Spaces for Women and Girls Global Flagship Programme
In August of 2019, Halifax joined a growing number of cities across the globe committed to doing more to address sexual violence through its acceptance into the UN Women Safe Cities and Safe Public Spaces for Women and Girls Flagship Programme. In joining the programme with Nova Scotia's Status of Women as a supporting partner, Halifax is committed to identifying locally relevant and owned solutions, strengthening laws and policies, investing in the safety and economic viability of public spaces, and fostering transformative social norms that promote women and girls' rights to use public spaces free from sexual violence.
The Programme
The UN Safe Cities Safe Public Spaces programme is based on a theory of change that embodies four action areas:

1. Take a locally informed approach: participating cities commit to undertake a scoping study to understand the nature of the issues are and what would work (and is working) to address them.
2. Develop and implement laws and policies to prevent and respond to sexual violence. Edmonton, for instance, developed a policy to support municipal employees experiencing domestic violence; Quito passed a by-law outlawing sexual harassment in public spaces. 
3. Develop an expanded view of safety by supporting a gender approach across all municipal departments' planning. This includes urban planning, public infrastructure and economic development.
4. Be a leader in supporting the conditions for social norms change to promote women's and girls' rights to enjoy public spaces free from violence.
Where we are
Currently, the Public Safety Office is conducting a scoping study which will help us better understand where specific issues relating to sexual violence in Halifax lie. One aspect of this work is the use of Women's Safety Audits, which give local women a means to describe and report on issues in the built and social environment that they inhabit. In January of 2020, the Public Safety Office hosted a train-the-trainer session during which Kathryn Travers, a global consultant on issues of gender, safety and urban development and governance, taught a group of about 20 women how to use the Women's Safety Audit tool. Their findings and the findings from future Women's Safety Audits that they will oversee will help inform the scoping study, along with the review of existing data, and interviews with those who work in the field of gender-based violence in Halifax.
Role of the municipality's Women's Advisory Committee
On November 26, 2019, Halifax Regional Council approved the creation of the  Women's Advisory Committee, to support the creation of a gender-inclusive municipality and provide advice to Council on matters relevant to the municipal mandate. This committee will advise the municipality on matters relating to its participation in the UN Safe Cities and Safe Public Spaces Programme.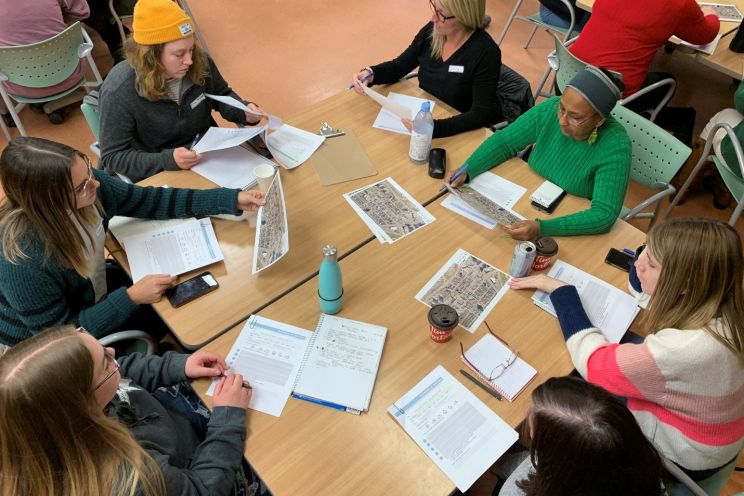 Participants plan their safety audit route.
Piloting the safety audit tool in Halifax's North End.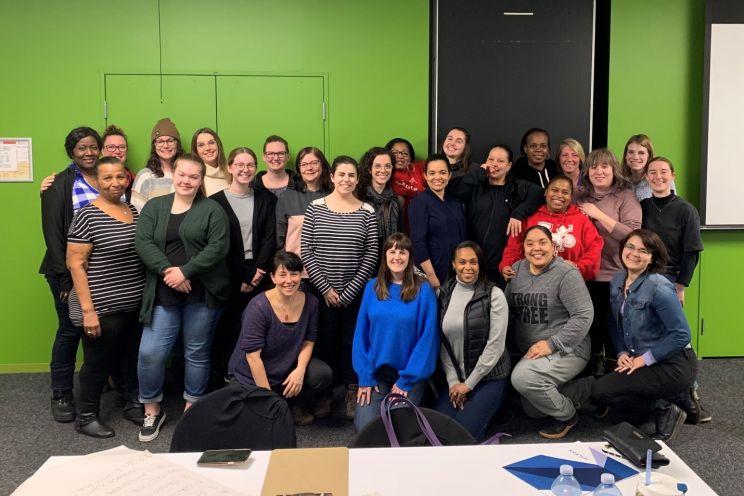 Women's Safety Audit train-the-trainer session participants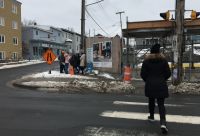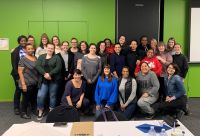 Public Washrooms
The municipality has prepared a map of washrooms open to the public. Find a washroom near you:
Albro Lake - 1 Sea King Dr, Dartmouth (accessible stalls, gendered washrooms)

Alderney Gate Public Library -  60 Alderney Dr, Dartmouth (accessible stalls, universal & gendered washrooms)

Beazley Park - 50 Caledonia Rd, Dartmouth (gendered washrooms)

Bedford Public Library - 15 Dartmouth Rd, Bedford (accessible stalls, universal & gendered washrooms)

Birch Cove Park Facility - 44 Oakdale Cres, Dartmouth (gendered washrooms)

Captain William Spry Public Library - 16 Sussex St, Halifax (accessible stalls, universal washroom)

Chocolate Lake - 3 Melwood Ave, Halifax (accessible stalls, gendered washrooms)
Cole Harbour All-Weather Field - 463 Auburn Dr, Cole Harbour 

(accessible stall, universal washroom)

Cole Harbour Commons - 460 Auburn Dr, Cole Harbour (accessible stalls, gendered washrooms)

Cole Harbour Place - Public Library - 51 Forest Hills Pkwy, Cole Harbour (accessible stalls, universal & gendered washrooms)

Dartmouth Bridge Transit Terminal - 24 Nantucket Ave, Dartmouth (accessible stalls, gendered washrooms)
Dartmouth Ferry Terminal - 88 Alderney Dr, Dartmouth (accessible stalls, gendered washrooms)

Dartmouth North Public Library - 105 Highfield Park Dr, Dartmouth (accessible stalls, universal & gendered washrooms)

Dewolf Park - 150 Waterfront Dr, Bedford (accessible stalls, gendered washrooms)
Fairview Cemetery Workshop - 3720 Windsor St, Halifax 

(accessible stall, universal washroom)

Eastern Passage Commons - 110 Oceanview School Rd, Eastern Passage (accessible stalls, gendered washrooms)

Halifax Central Library - 5440 Spring Garden Rd, Halifax (accessible stalls, universal & gendered washrooms)

Halifax Ferry Terminal - 5077 George St, Halifax (accessible stalls, universal & gendered washrooms)
Halifax North Memorial Public Library - 2285 Gottingen St, Halifax (accessible stalls, universal & gendered washrooms)

J D Shatford Memorial Library - 10353 St Margarets Bay Rd, Hubbards (universal washroom)

Keshen Goodman Public Library - 330 Lacewood Dr, Halifax (accessible stalls, universal & gendered washrooms)

Kiwanis Grahams Grove Park - 45 Grahams Grv, Dartmouth (gendered washrooms)
Lacewood Terminal - 320 Lacewood Ave, Halifax (accessible stalls, gendered washrooms)
Maybank Field - 1088 Micmac Bvld, Dartmouth (gendered washrooms)
Metropolitan Ave Park - 94 Metropolitan Ave, Lower Sackville (universal washroom)

Musquodoboit Public Library - 7900 Nova Scotia Trunk 7, Musquodoboit Harbour (accessible stalls, universal & gendered washrooms)

North Commons Public Washroom Facility - 5816 Cunard St, Halifax (accessible stalls, gendered washrooms)
Point Pleasant Park Harbour Solutions Washroom - 5906 Chain Rock Dr, Halifax 
Portland Hills Transit Terminal - 866 Portland St, Dartmouth (universal washroom)
Public Gardens - 5771 Spring Garden Rd, Halifax (gendered washrooms)
Ravenscraig Drive Park - 15 Ravenscraig Dr, Halifax 
Sackville Public Library - 636 Sackville Dr, Lower Sackville (accessible stalls, universal & gendered washrooms)
Sackville Transit Terminal - 7 Walker Ave, Lower Sackville (accessible stall, universal washroom)
Sandy Lake Beach - 115 Smiths Rd, Bedford (gendered washrooms)
Shakespeare By The Sea Box Office - 5480 Point Pleasant Dr, Halifax 

Sheet Harbour Public Library - 22756 Nova Scotia Trunk 7, Sheet Harbour (accessible stalls, universal & gendered washrooms)

Shubie Park - 54 Locks Rd, Dartmouth (gendered washrooms)
Sir Sandford Fleming Park - 150 Dingle Rd, Halifax 

Tantallon Public Library - 3646 Hammonds Plains Rd, Upper Tantallon (accessible stalls, gendered washrooms)

Woodside Ferry Terminal - 9 Atlantic St, Dartmouth (gendered washrooms)

Woodlawn Public Library - 31 Eisener Blvd, Dartmouth (accessible stalls, universal & gendered washrooms)