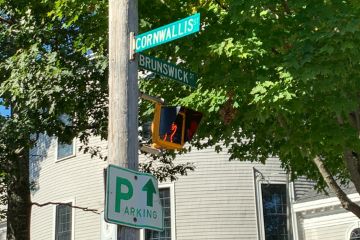 Cornwallis Street renaming survey
We invite you to participate in a second survey regarding the renaming of Cornwallis Street in Halifax. With this survey, residents are invited to select their three preferred street names out of 15 shortlisted names (including five commemorative names and 10 non-commemorative names).
The municipality received over 3,300 new street name suggestions for Cornwallis Street from the first survey, conducted during the fall of 2021. All name suggestions were reviewed by an Advisory Group (consisting of municipal Civic Addressing staff, Diversity & Inclusion staff, as well as local Councillors) in accordance with Administrative Order 29, Respecting HRM Civic Addressing Policies, and Administrative Order 46, Respecting HRM Asset Naming Policies. The name suggestions were divided into two categories, including commemorative names and non-commemorative names. All commemorative name submissions went through the commemorative naming application and review process. On June 28, 2022, Regional Council approved the addition of five commemorative names for consideration to replace the street name.
Once the second survey period has concluded, the Advisory Group will review the results and a final recommendation report will be made to Regional Council on the proposed new street name (including one recommended name, as well as three alternative street names), for Regional Council's consideration and decision.  
The recommendation will be based upon:
the number of votes a street name suggestion receives;
the appropriateness of the name;
the cultural significance of the name;
if the name reflects the diversity of the municipality; and,
the originality of the name.
This renaming project is one of the recommendations of the Task Force on the Commemoration of Edward Cornwallis and the Recognition and Commemoration of Indigenous History, and a step towards reconciliation.
For further information on the recommendations of the Task Force, visit halifax.ca/task-force.
The survey will be open from Monday, July 18 until Tuesday, Sept. 6.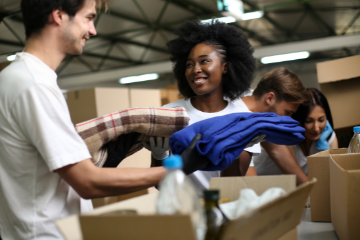 Community Grants Program Survey
The municipality's Community Grants Program is undergoing an update to better serve our community. This survey is a part of our update process.

The Community Grants Program supports the contribution of volunteers in providing a range of leisure, learning, and recreational opportunities for residents and the provision of programs, services, and amenities to enhance public safety and the well-being of individuals and families with special needs. The Community Grants Program also supports the principles of diversity and inclusivity.
The survey will be available until Aug 15, 2022.