Budget Process
Learn more about how the municipal budget process works – as well as three tax rate options for 2021/22 presented to Council for consideration. View the presentation deck or watch the presentation, provided to the Budget Committee on Feb. 5, 2021 by Chief Administrative Officer Jacques Dubé and Chief Financial Officer Jane Fraser.
Budget Adjustment List
The Budget Adjustment List (BAL) captures all the budget items that Regional Council has identified for further consideration as part of the budget process.
By motion, Council looks at a business unit budget and determines if any items should be move as an "over" or "under" to the BAL.  After all the business units have presented their budgets and business plans, Council deliberates each item that has been identified on the BAL. Once a final list is determined, staff develops a funding plan that includes what the impact will be on the tax rate – and presents this to Council for decision. Once this step is complete, the final municipal budget is presented to Regional Council for ratification.
The most recent BAL is posted below and will be updated prior to each Budget Committee meeting.
Proposed Budget Adjustment List (BAL) - Agenda for April 21, 2021 meeting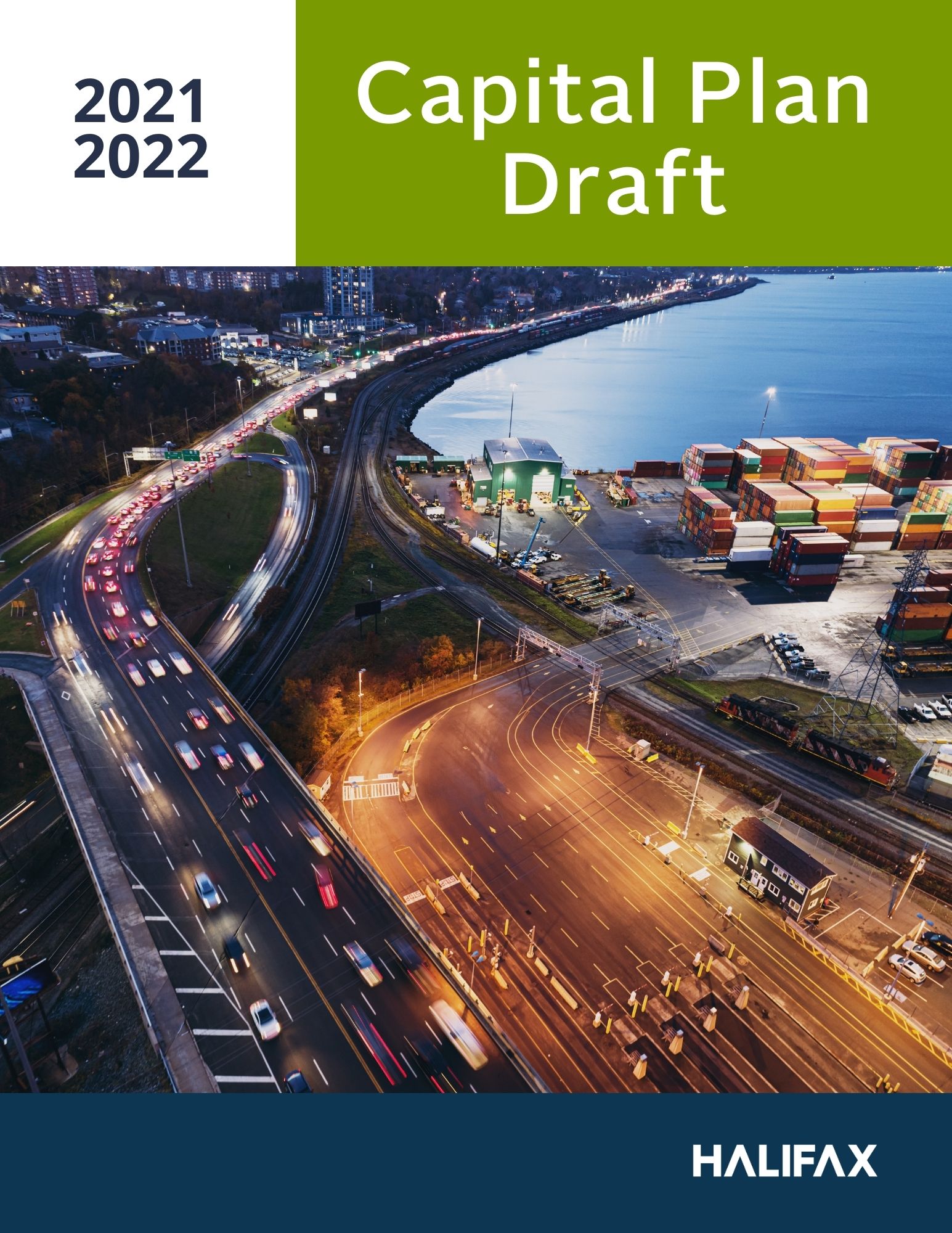 Proposed 2021/22 Capital Budget 
2021-22 Budget 
Each business unit will present their proposed budget. Regional Council will debate budget changes and refer them for final decision on Tuesday, April 20.  Full approval of the budget will be on Tuesday, May 4. Business unit budget presentations are scheduled as follows:
Wednesday, Feb. 3 at 9:30 a.m. (agenda)
Chief Administrative Office

Human Resources

Legal & Legislative Services

Auditor General
Contingency date: Friday, Feb. 5
Wednesday, Feb. 10 (agenda)
Fiscal Services

Finance, Asset Management, and ICT

Corporate & Customer Services
Contingency date: Friday, Feb. 12
Wednesday, Feb. 17 (agenda)
Halifax Regional Police

Halifax Public Libraries
Contingency date: Friday, Feb. 19
Wednesday, Feb. 24 (agenda) 
Contingency date: Friday, Feb. 26
Wednesday, March 3 (agenda)
Halifax Regional Fire & Emergency
Contingency date: Friday, March 5
Wednesday, March 10 (agenda) 
Contingency date: Friday, March 12
Wednesday, March 24 (agenda)
Transportation & Public Works
Contingency date: Friday, March 26
Wednesday, March 31 (agenda)
Contingency date: Thursday, April 1
Wednesday, April 7 (agenda)
Contingency date: Friday, April 9
Wednesday, April 21 (agenda)
Budget Adjustment List (BAL) review
Contingency date: Thursday, April 22
Tuesday, May 4, 2021
Full review of final budget
Contingency date: Wednesday, May 5
Citizens will be given an opportunity to speak directly to Regional Council about budget priorities. Time will be set aside during these meetings for the public to provide insight and comments virtually. Registration is required to be added to the speakers list. Please contact the Clerk's Office at 902-490-4210 or by email at clerks@halifax.ca no later than 4:30 p.m. the day before a meeting.
Further reading
2020 Municipal Budget Survey 
Priorities Plans
2020-21 Budget documents
What can residents expect in terms of a tax adjustment?

On January 13, 2021, Budget Committee gave direction to staff to build a proposed budget for the upcoming year based on a 1.9% increase to the average tax bill (about $38), which works out to $2,053 for the average home.  Regional Council is still discussing the budget and has not made a final decision.

Last year Regional Council had approved a 1.5 per cent increase to the average household tax bill (about +$27), which worked out to $2,015 per average home. This increase was less than the growth in personal income per capita (2.6 per cent) and more than inflation (0.5 per cent).

What do these tax increases mean to the average household in real dollars?

If the 1.9 per cent increase is approved, the average household will pay an extra $38.

Why increase taxes?

When the municipality set its current budget in June 2020, it reduced that budget by $45-million in order to deal with the financial issues it then faced from the COVID-19 pandemic.  Based on the current financial and health situation it is now restoring many of the reductions that were brought in while also allowing for many of the cost increases and other changes that it expects to face over the next 12 months. 

Over 80 per cent of the municipality's revenues come from taxes. The only way to pay for higher costs, increasing service standards or new services is to increase taxes. If taxes are not increased, the municipality would need to cut or reduce services to maintain a balanced budget.

What are some anticipated stressors to the budget this year?

COVID-19 is estimated to directly affect finances for the next 18 months with the impact continuing into the first six months of 2022.  As part of this, revenues will recover gradually even though services must be restored. The municipality has received federal assistance of $46-million, $31-million of which is being used in 2021/22 to help bridge the gap to full recovery. The remaining $15-million of the federal assistance was used in 2020/21 to offset lost revenues and increased costs due to COVID-19.  In addition to financial pressures related to the pandemic, the municipality must absorb many increasing costs such as those for contracts and compensation.

Will the municipality be proceeding with its Strategic Initiatives (e.g. Active Transportation, Electric Buses, etc.) immediately?

There are currently funding strategies in place or being refined for numerous strategic projects. While funding has been approved for some elements of these developments, these are substantial projects that require extensive preparation and project planning and they will occur over several years.  In some instances Regional Council has additional due diligence to do – including cost assessment, funding models and project planning – before the full project can proceed.

When will a final decision on the budget be made?

Budget Presentations are being made from Feb. 3 to April 20. The final Budget and Business plans are expected to be approved on May 4, with a contingency date of May 5.  Citizens are encouraged to make presentations during the Council Budget debates.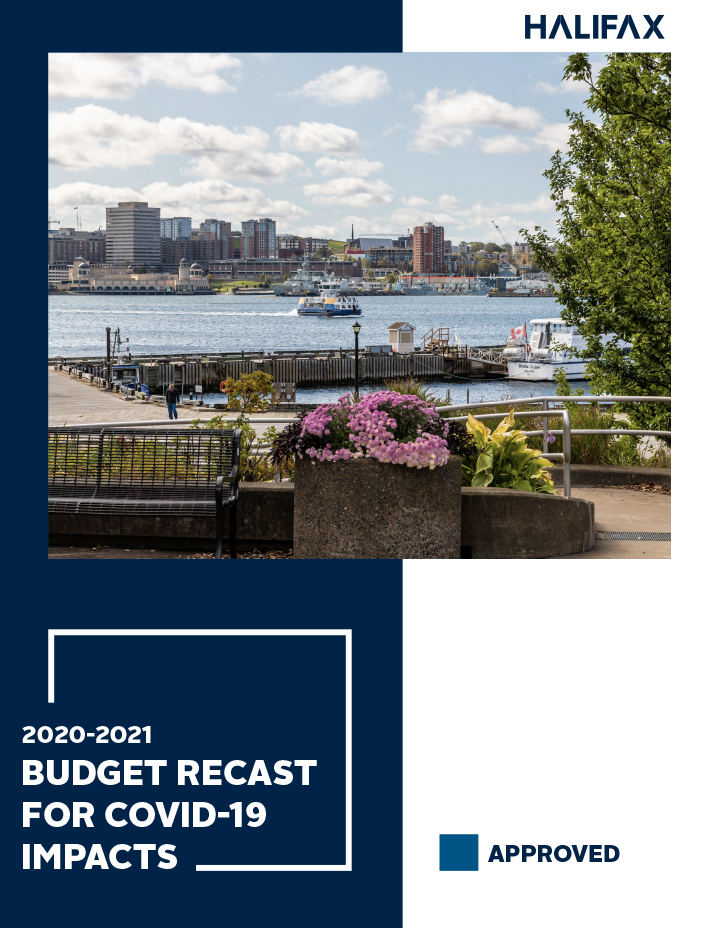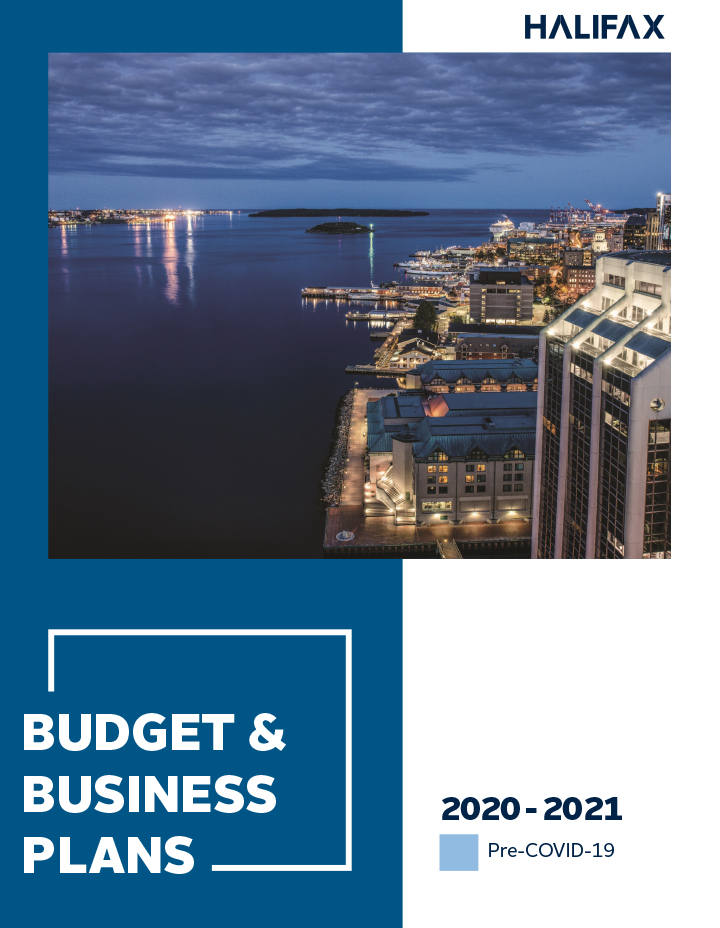 2020-21 Pre-COVID-19 Budget and Business Plans