Given the impacts of COVID-19 on the municipality, all business units presented recast budget plans than those presented earlier in the year. Below are the recast budget documents and the pre-COVID-19 budget documents for 2020-21.
2020-21 Budget documents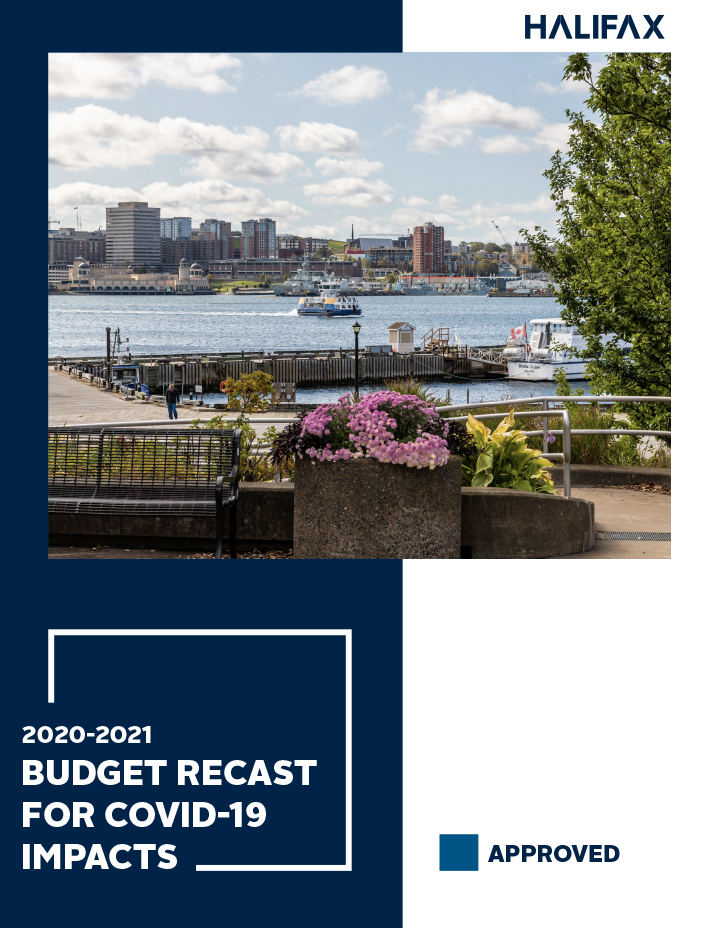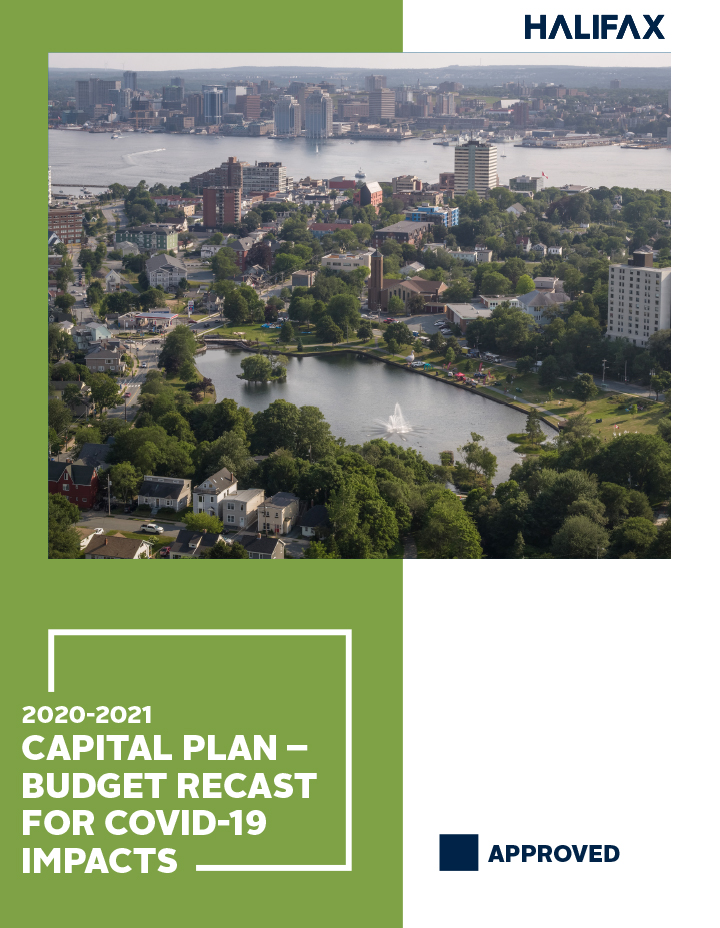 2020-21 Recast Capital Budget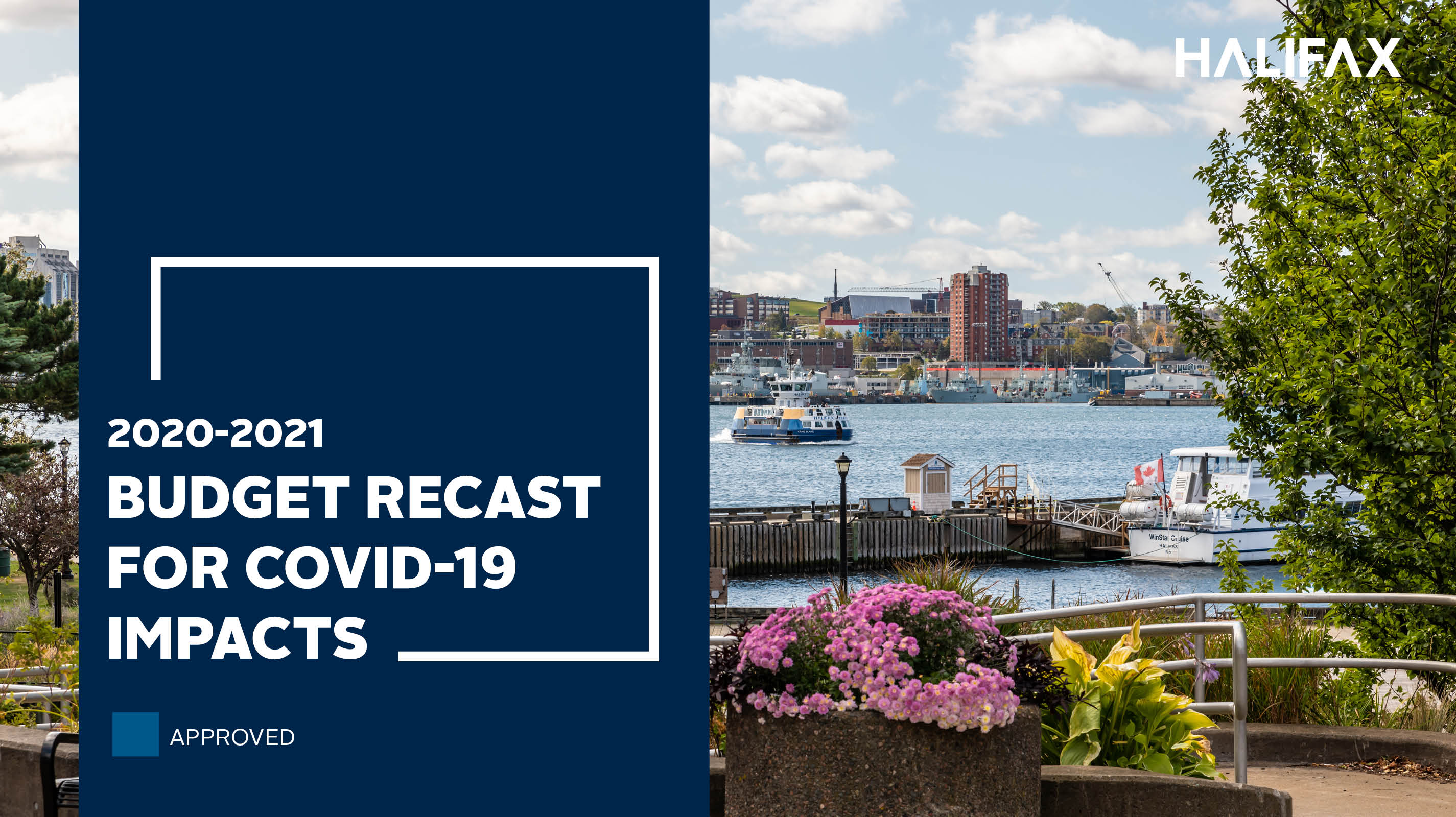 2020-21 Recast Budget Presentation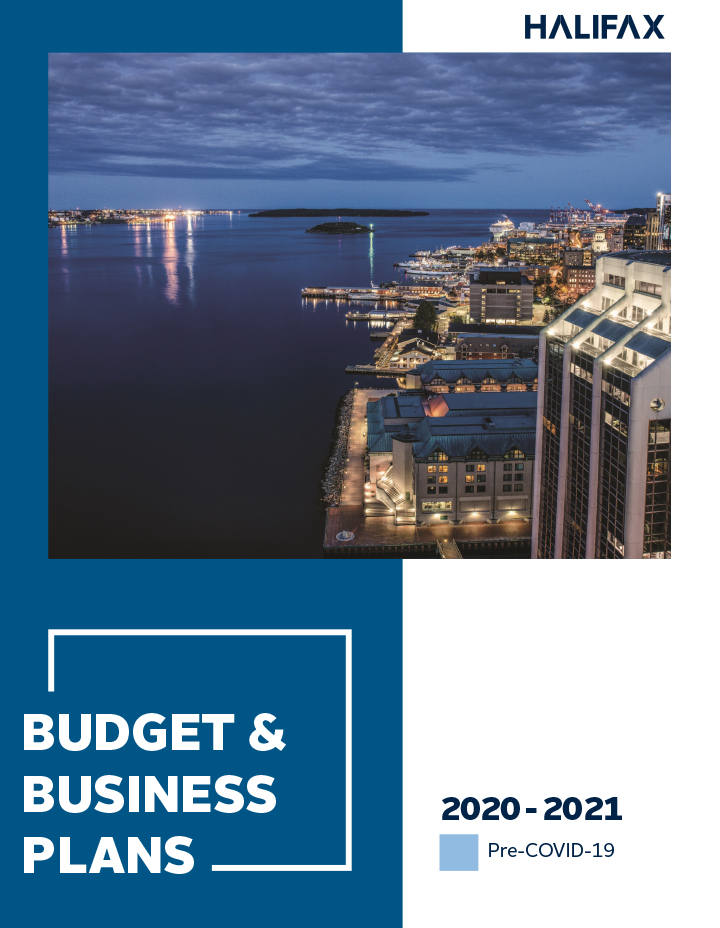 2020-21 Pre-COVID-19 Budget and Business Plans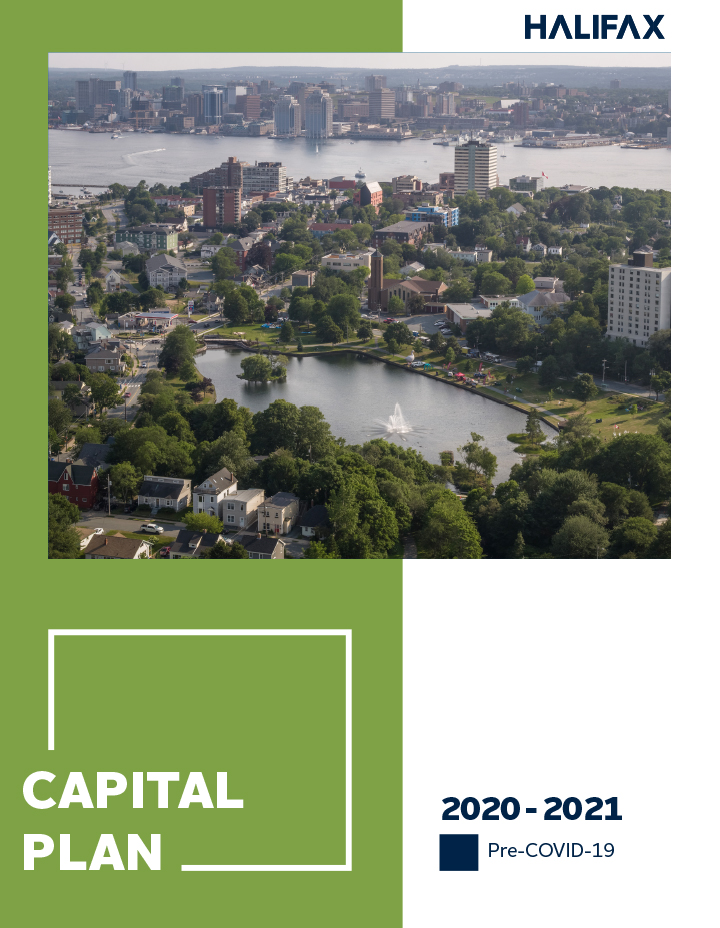 2020-21 Pre-COVID-19 Capital Plan
2020-21 Operating Revenue ($-Million)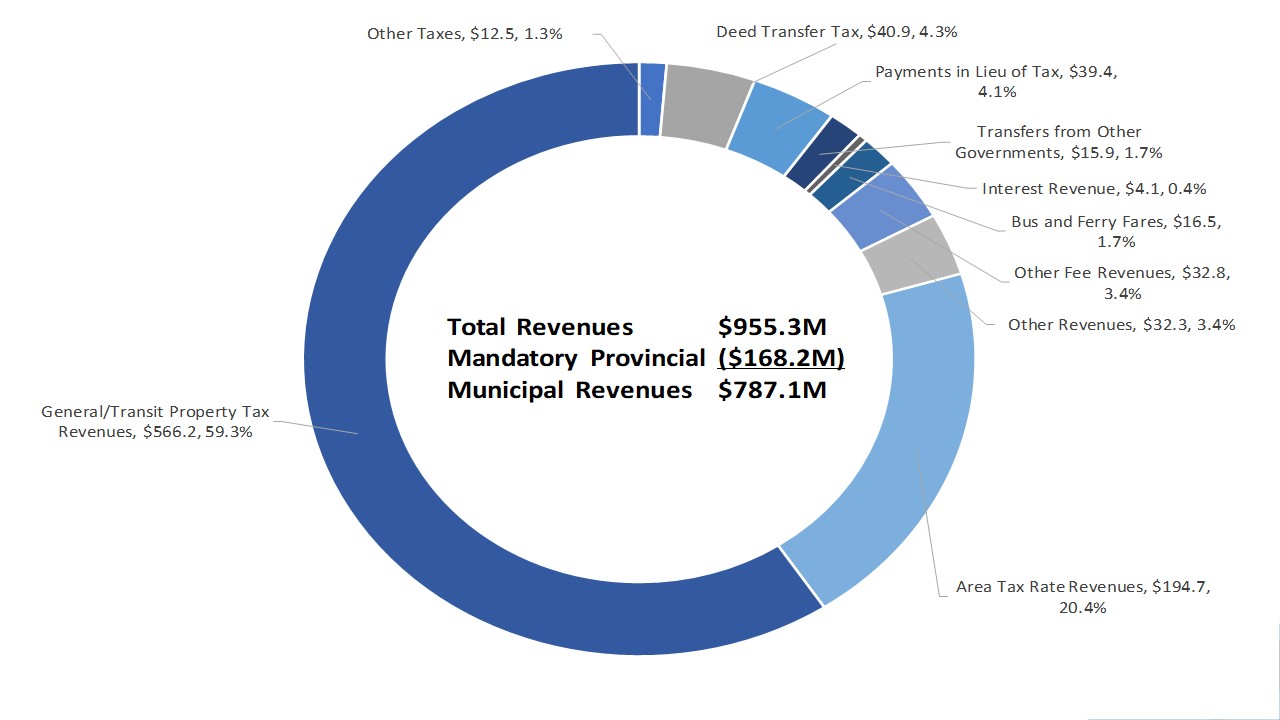 What can residents expect in terms of a tax adjustment?

The recast budget is not recommending a further tax rate change to the budget.  In March, for 2020-21 Regional Council was recommending a 1.4 per cent increase to the average household tax bill (about +$27) this year, which works out to $2,003 per average home. This increase is less than the 2019/20 growth in personal income per capita (2.3 per cent) and 2019/20 inflation (1.9 per cent). Commercial tax bills are also increasing by 1.4 per cent. 

Why was there a recast budget?

COVID -19 is having a global economic impact. No one knows how far reaching or deep the impacts will be. It is prudent to look at all areas of spending now so the municipality can adjust it's pending to ensure it remains fiscally sustainable. The recast budget allows the municipality to plan for this year's budget and what the next year will look like, and where savings can be made.

The municipality has reserves. Why not draw from the reserves to cover costs?

Reserves allow the municipality to take advantage of opportunities as they present themselves, invest in capital, plan for large infrastructure investments and smooth the tax rate through having funds available to address unusual events such as natural disasters (hurricanes and unusual snowfalls). Not drawing from reserves now gives the municipality flexibility should the crisis be prolonged.

Is the municipality taking loans from the provincial and/or federal governments?

Capital debt will remain stable and should be as low as $235.7-million in 2020/21. In order to remain liquid, it is recommended that the municipality borrows up to $130-million from the Nova Scotia Municipal Finance Corporation (MFC). The Province has established a short-term borrowing program to assist municipalities with cashflow. In April when negotiations with the Province were underway, the municipality estimated that it would require up to $188-million in short term money. With the knowledge of the June tax bill revenue and reduced monthly cash outflows, the Chief Financial Officer (CFO) is recommending that the amount be reduced to $130-million.

What if we cut back on capital projects?

We are continuing to advance capital work. It is importation to keep the economy working. We evaluated the projects to make sure the suppliers can deliver to our specifications, that exercise resulted in a reduction to the capital budget of $30-million.  In some areas we are seeing work progressing faster than before, this is because of less traffic and the ability to work in buildings that are not occupied. We have been very successful with moving forward with tender awards and capital projects.