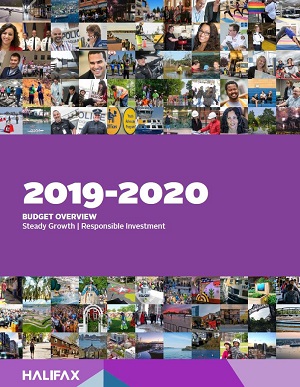 2019-20 Budget Presentation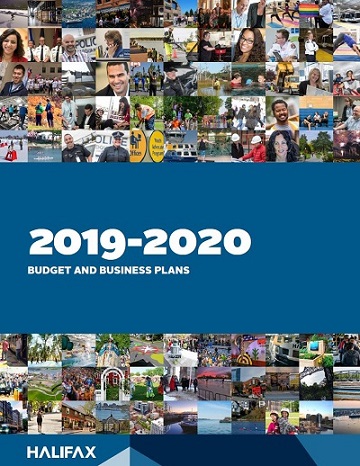 Proposed 2019-20 Budget and Business Plans
View the document or to see a specific section use the links in the table below.
Proposed 2019-20 Capital Plan
View the document or to see a specific section use the links in the table below.
Capital Projects Interactive Map
View what Capital Projects are happening around the Halifax Regional Municipality. The map is interactive. Click on an area in the map to find more information about that project.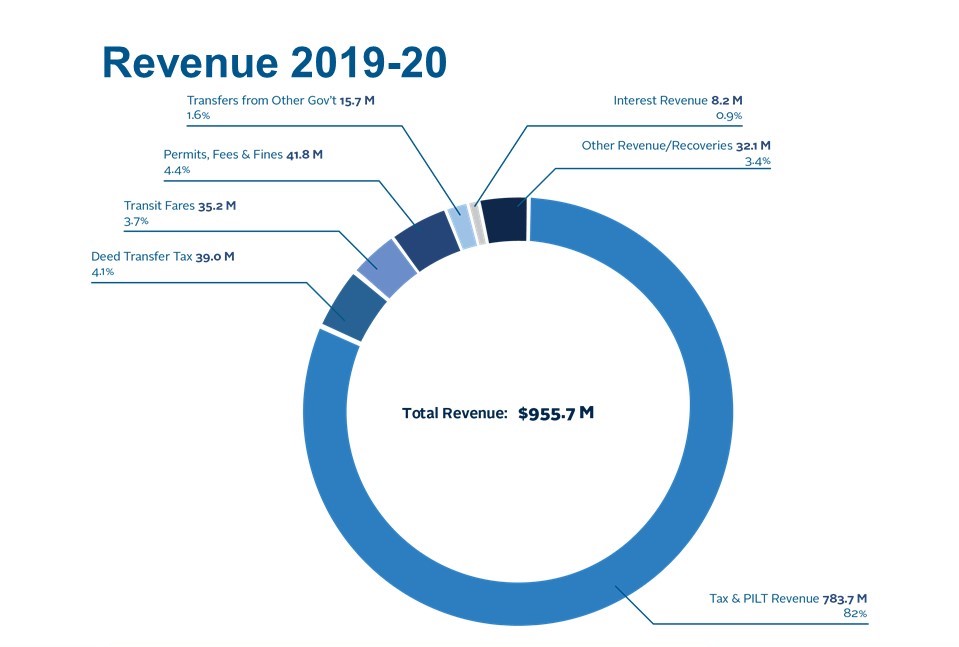 Frequently Asked Questions 
What can residents expect in terms of a tax adjustment?

On January 7, 2020, Budget Committee gave direction to Staff to build a proposed budget based on a 1.5% increase to the average tax bill (about $30), which works out to $2,006 for the average home.

For 2019-20, Regional Council had approved a 2.3 per cent increase to the average household tax bill (about +$50) this year, which works out to $1,967 per average home. This increase is less than the growth in personal income per capita (2.5 per cent) and slightly more than inflation (2.1 per cent).

The 2.6 percent growth in average property assessment is driving the 2.3 per cent average tax bill increase even with the urban tax rate reduced by 0.3 per cent.

What are some anticipated stressors to the budget this year?

Where the municipality mainly provides services to the community, most of the stressors are inflationary pressures on wages and contracts.  Fuel and other savings, as well as higher deed transfer tax revenues, have helped keep tax changes below inflation.   

When will a final decision on the budget be made?

Budget Presentations are being made from January 15th until February 12th. The final Budget and Business plans will be approved March 10th (March 24th is the contingency date)

What is the amount of debt proposed for the 2020/21 budget?

The amount of debt proposed for the budget is $248.6M (pending Council approval). The municipality has recommended adding $22 million to the debt over the 3-year capital plan starting in 2020/21. This debt is related to funding the Integrated Mobility Plan and Moving Forward Together plan as priorities of Regional Council. There will be no impact on debt servicing costs in the operating budget (principal and interest payments) until 2021/22. The debt servicing costs in 2020/21 are actually decreasing by $1.3 million.