Residents are asked to celebrate this Canada Day weekend safely and consider attending professional fireworks displays instead of using consumer fireworks.
Residents should also check burning restrictions guidelines (updated at 2 p.m. daily) for the latest guidance. If a burn ban is in place, fireworks will not be permitted.
If consumer fireworks are permitted, residents should select a wide, clear site that is 30 metres by 30 metres (or 100 feet by 100 feet). Consumer fireworks should also be set off away from structures, trees, dry grass, overhanging hydro lines, or tree branches.
What are Consumer Fireworks?
Consumer fireworks are low-hazard and restricted to recreational use.  They include items like roman candles, sparklers, fountains, volcanoes, mines and snakes.
 Other Types of Fireworks Include:
Display fireworks are high-hazard and restricted to professional use.  They include items like aerial shells, cakes, roman candles, waterfalls, lances and wheels.
Special effect pyrotechnics are high-hazard and designed for professional use.  They include items like gerbs, mines, comets and crossettes, as well as special-purpose pyrotechnics made for live stage performances and the film and television industry.
What Rules Apply?
MUNICIPAL RULES
HRM does not have a fireworks specific By-law.
Permits are required for Display / Pyrotechnic fireworks only.
HRM Respecting Noise By-Law restricts when fireworks can be used:
CANADA DAY , July 1st
NATAL DAY 
NEW YEARS EVE , December 31 / January 1st
A noise exemption can be applied for outside these dates.  Click here for more information.
RECOGNIZED RELIGIOUS HOLIDAYS
PROVINCIAL RULES
The Province of Nova Scotia does not have a fireworks specific law.
The Fire Safety Act states "every owner of land or premises, or a part thereof, and every person shall take every precaution that is reasonable in the circumstances to achieve fire safety".
FEDERAL RULES
The Federal Explosives Act governs the sale, storage and use of all fireworks.
Fireworks Safety
Keep fireworks in a cool, dry, ventilated place, out of the reach of children
Choose a wide, clear site away from all obstacles.  Refer to the safety instructions on the fireworks label for minimum distances from spectators.
Use a good firing base such as a pail filled with earth or sand.
Do not fire in windy conditions
Never try to light a firework or hold a lit firework in your hand, unless the manufacturer's instructions indicate that they are designed to be hand-held.
Read all instructions on the fireworks. Plan the order of firing before you begin.
Bury fireworks that do not have a base halfway in a container of earth or sand (such as a pail, box or wheelbarrow) unless the label on the firework indicated otherwise.  Set them at 10-degree angle, pointing away from people.
Keep water nearby: Dispose of used fireworks (including debris) in a pail of water.
People under 18 years old who use fireworks must be supervised by an adult.
It is recommended that safety glasses be worn.
Light carefully: Always light the fuse at its tip.
Wait at least 30 minutes before approaching a firework that did not go off.  Never try to relight a firework that did not go off.  Never try to fix a firework that is defective.
Child Safety
Halifax Fire urges parents to restrict the access of fireworks in the home. Did you know according to the CHRIPP (Canadian Hospital Injury Reporting and Prevention Program) that 42.3% of injuries sustained by fireworks were to children 10 to 14 years of age, and 95% of all fireworks injuries involve people under the age of 20.
So how can we prevent these injuries?
Restrict the access to fireworks in your home, keep in a secure location!
Never allow your child to ignite fireworks.
Provide eye and hearing protection for your child.
Allow your child to watch from a safe location.
Firework Disposal
After use, place firework debris in water and place at the curb on garbage day, except fireworks that did not safely go off (misfires).  These fireworks must be disposed of by a qualified person. 
Contact:
Police, Non-Emergency: (902) 490-5020
Community Impact
Fireworks as beautiful as they are, have an impact on our neighbors, environment, and wildlife.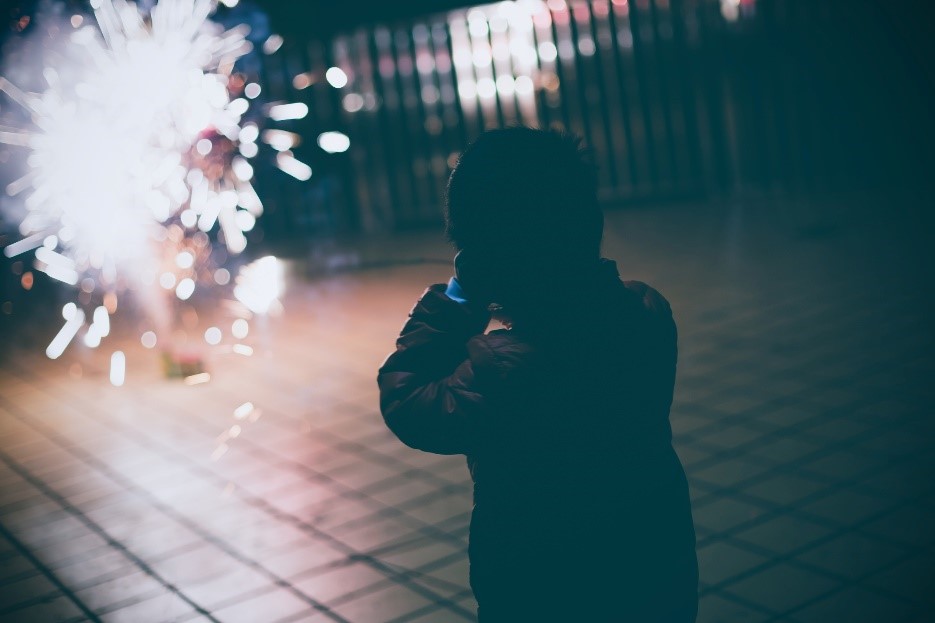 Mental Health
Noise from fireworks can have a long lasting negative impact on people who suffer from mental health disorders, such as but not limited to:
Post-Traumatic Stress Disorder (PTSD)
Autism Spectrum Disorder (ASD)
Misophonia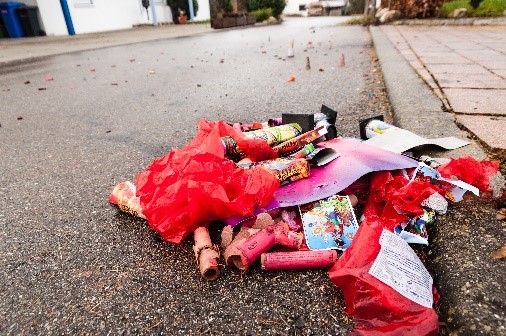 Environment
Fireworks cause an abundance of litter that can scatter for kilometers, polluting neighborhoods, waterways and green spaces.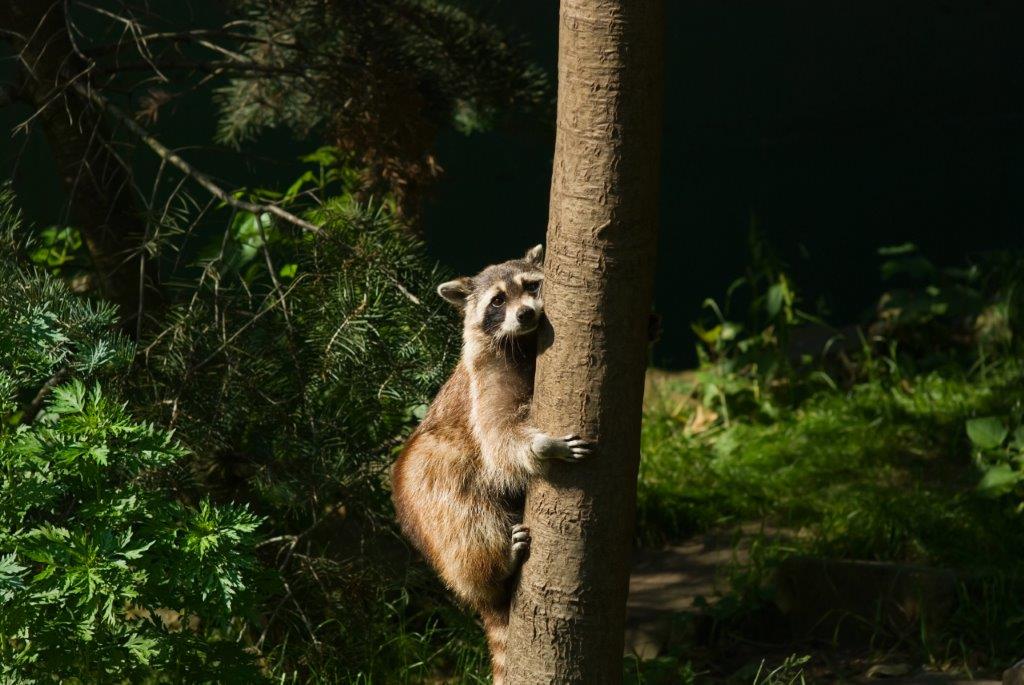 Wildlife
The shock of fireworks can cause wildlife to flee, ending up in unexpected areas or roadways, flying into buildings and other obstacles and even abandoning nests, leaving young vulnerable to predators.
Pets
Fireworks can be beautiful to us but are terrifying to them!
Whenever possible notify your neighbours when you plan to use consumer fireworks.
Keep pets inside and comforted.
If outside, have your pets securely on lead/leash.