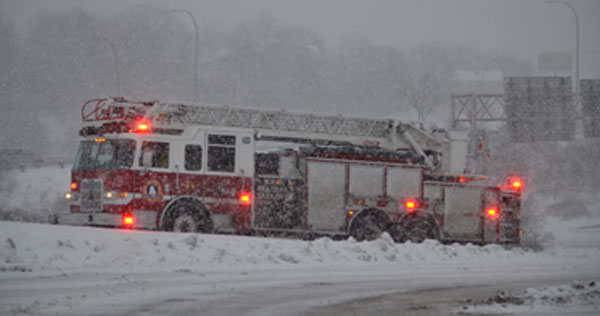 During the winter season HRM can experience extreme conditions and significant snow fall - both of which can contribute to increased hazards in your home. To help keep you and your family safe during winter storms consider the following fire safety tips:
Clear snow around exits - doors, stairways, fire escapes and bedroom windows.
Keep vents and chimneys free of ice and snow to reduce the risk of Carbon Monoxide (CO) poisoning.
When shoveling snow consider (if it is safe to do so) clearing the snow from your nearest fire hydrant so firefighters can access the hydrant should they need it for an emergency at your home.
Have and practice a Fire Escape Plan.
Smoke and Carbon Monoxide (CO) Alarms:
Be sure you have working smoke alarms.
Check to make sure your smoke alarms have battery back-up.
Check to make sure the back-up batteries are in fact working.
If you burn any fuels that produce CO (wood, oil, gas etc.) or if you live in a home that has an attached garage, a working CO alarm should also be installed. 
Be sure to have spare batteries on hand for all types of alarms.
Many homes still have smoke and CO alarms which are dependent on your home's electrical system and could be inoperable during a power outage.  Check to make sure your electrically powered alarms also have a built in back-up battery. If they do not, you should replace them with newer wired models that include battery back-up protection.
Test your smoke and CO alarms monthly.
Learn more - Working Smoke Alarms Save Lives!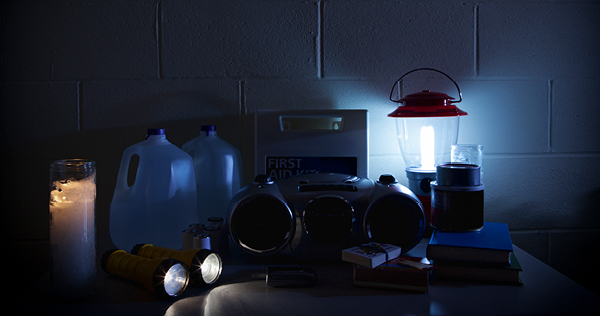 Power Outage Safety:
If you are using a cooking appliance such as a stove or oven when the power goes out turn the appliance off immediately. You never want to risk forgetting that it was on and having a kitchen fire should you be asleep or even in another room when the power is restored.
Use battery operated lights rather than candles or oil lamps.
Never use cooking or heating equipment in an enclosed space unless the appliance is certified for indoor use.
Have at least one basic phone that does not require electricity (cordless phones require electricity).
Use your cell phone responsibly during power outages. Cellular telephone circuits become extremely busy during emergencies.
Be sure you know how to open your garage door manually.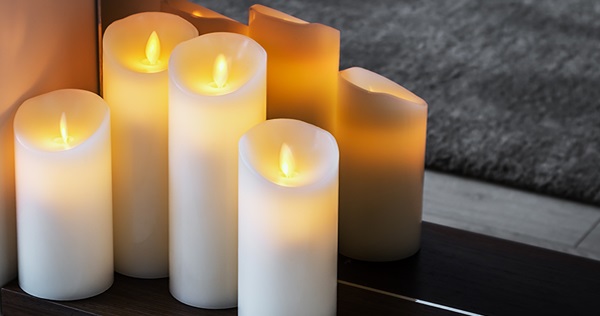 Candles: 
If you must use candles, use them with extreme caution - never leave a burning candle unattended.
Candles should be secured in a sturdy candle holder that won't tip or burn - some glass bowl types have been known to crack or break from the heat as the candle burns down.
Don't place candles near combustibles or on unstable surfaces such as a couch, chair or window sill.
Keep candles out of the reach of children and pets.
Learn more (PDF) Candle Safety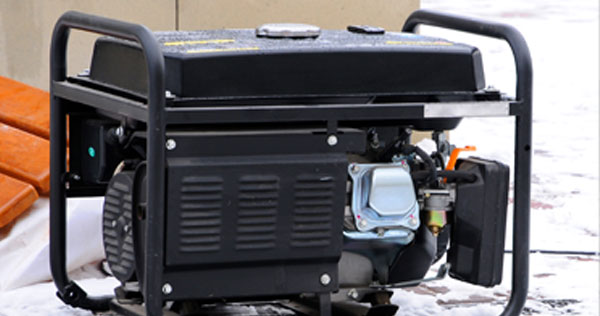 Portable Generators:
Portable generators should be installed by a Certified Construction Electrician following the manufacturers installation instructions and all applicable code requirements. 
Home owners who use a portable generator should read the advisory on the safe use of portable generators for homes issued by Labour and Workforce Development NS. It covers important general safety rules that should be followed.
Always follow the manufacturers maintenance and operating instructions.
Never use a portable generator indoors.
When choosing your exterior location, be sure that exhaust fumes will not enter the house through exterior vents or nearby windows or doors.
Make sure all circuits are turned off before starting the portable generator. Once started, only turn the circuits on that you will use.
Learn more (PDF) Generator Safety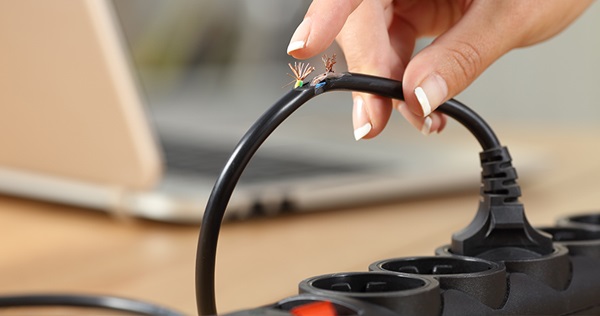 Electrical Safety:
If your home has sustained flood or water damage, and you can safely get to the main breaker or fuse box, turn off the power.
Assume all wires on the ground are electrically charged. This includes cable TV feeds.
Exposed outlets and wiring could present a fire and life safety hazard.
Have a licensed electrician check your electrical system for damage before you turn the power back on.