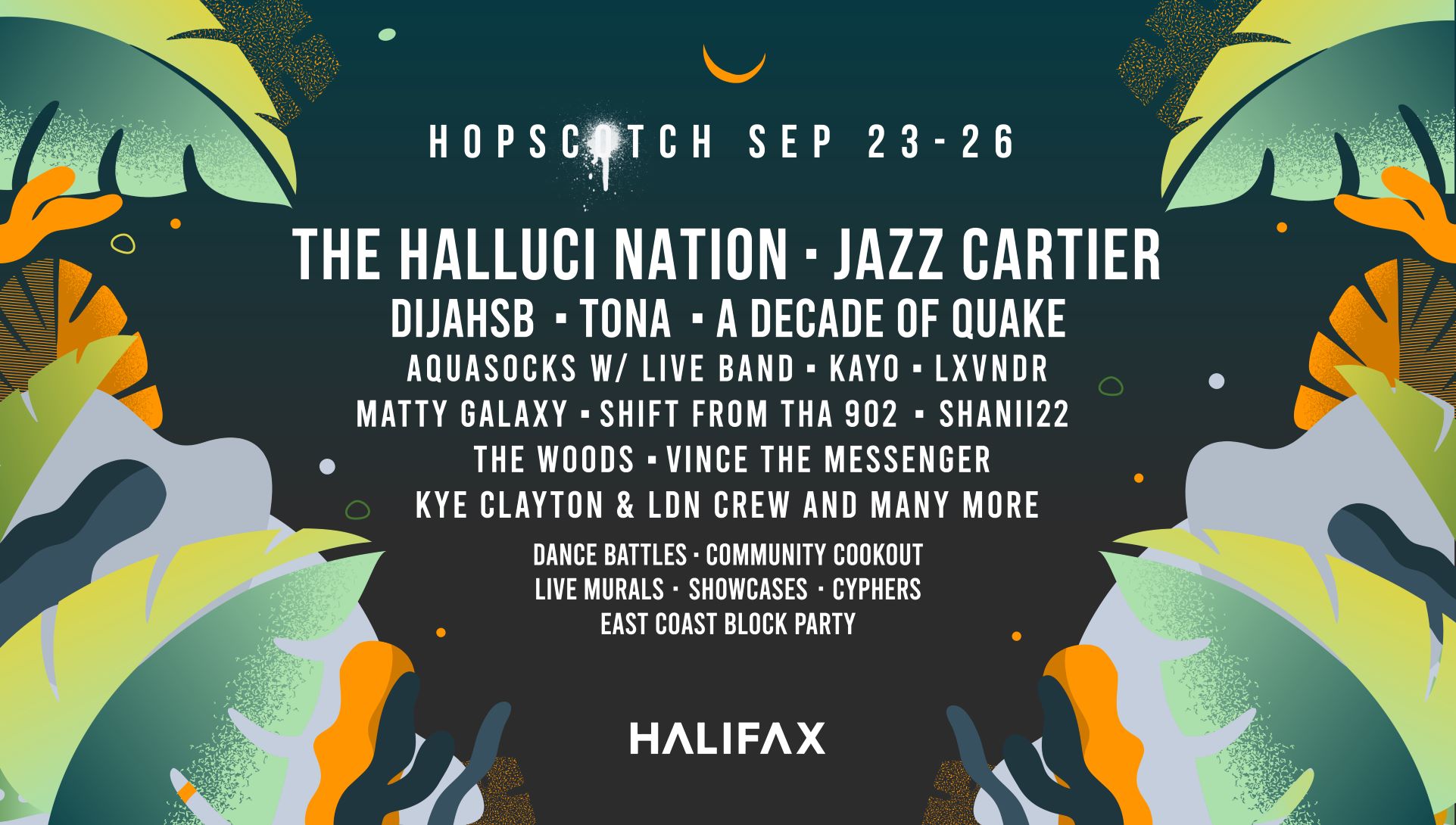 Thursday, September 23 @ 7PM
Saltyard Stage, HFX Waterfront - 1600 Lower Water Street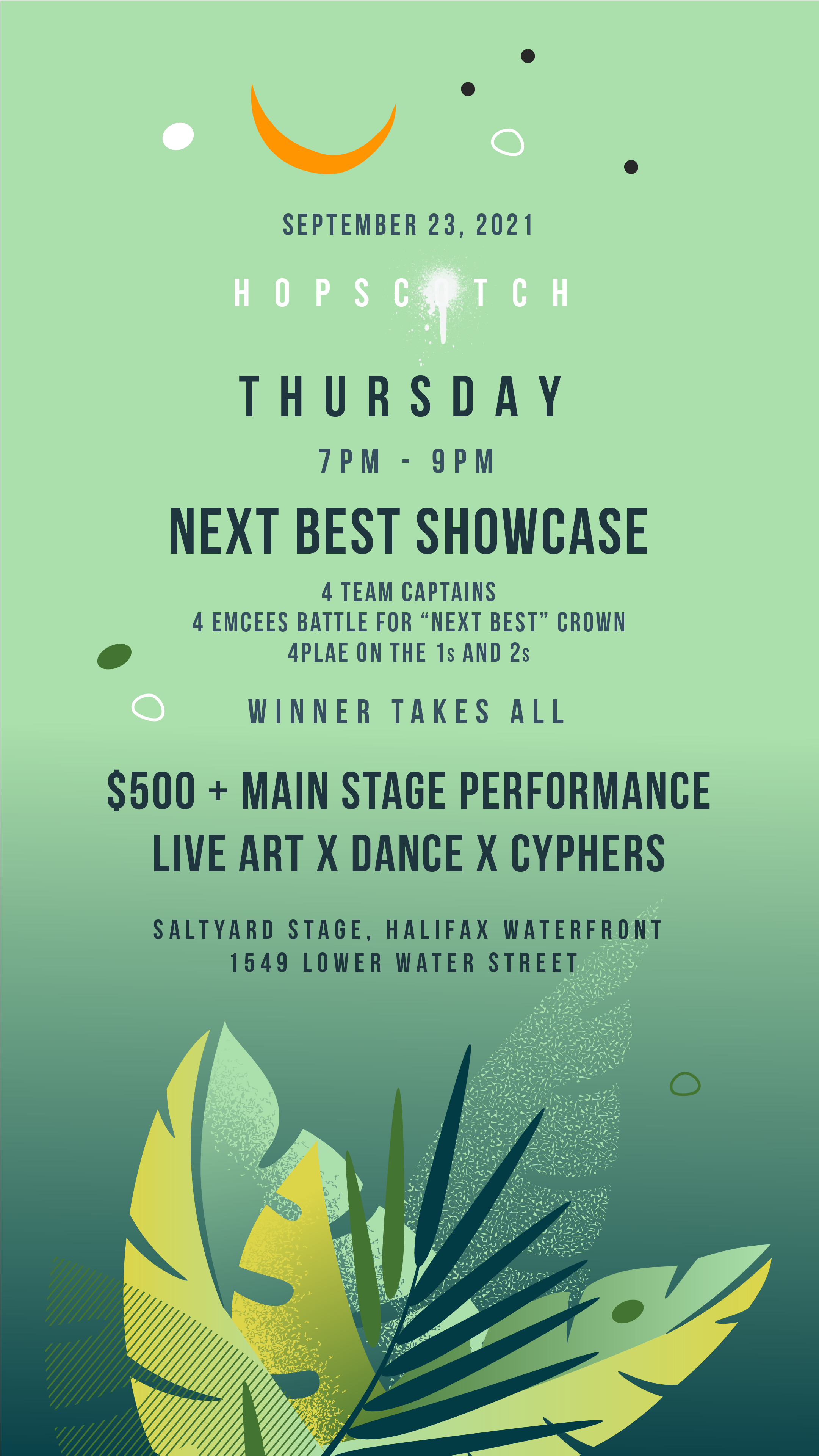 Friday, September 24 @ 6PM
Grand Oasis Stage, Grand Parade - 1841 Argyle Street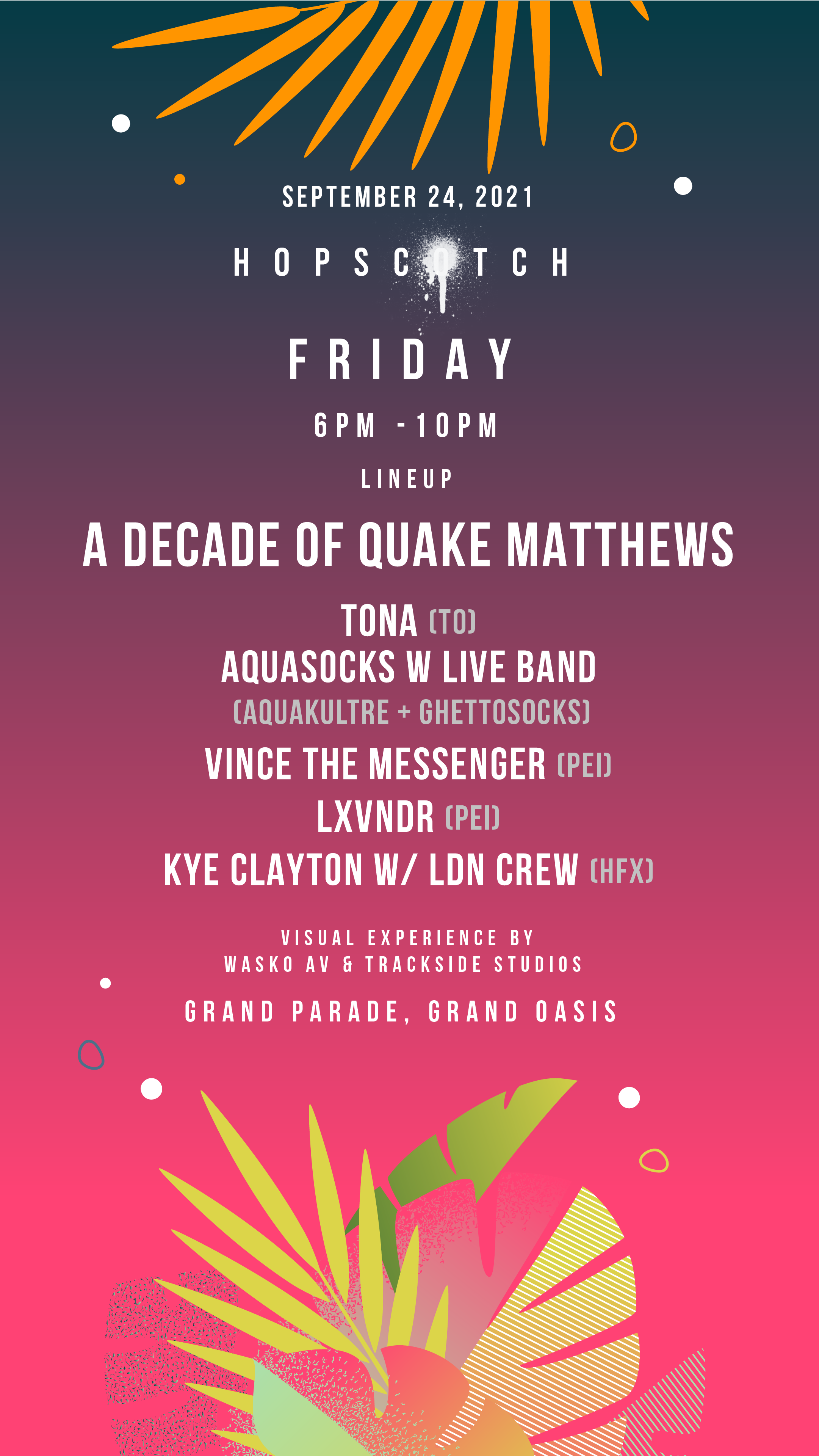 Saturday, September 25 @ 6PM
Grand Oasis Stage, Grand Parade - 1841 Argyle Street
Rep Your Flag 2PM & Hopscotch main event 6PM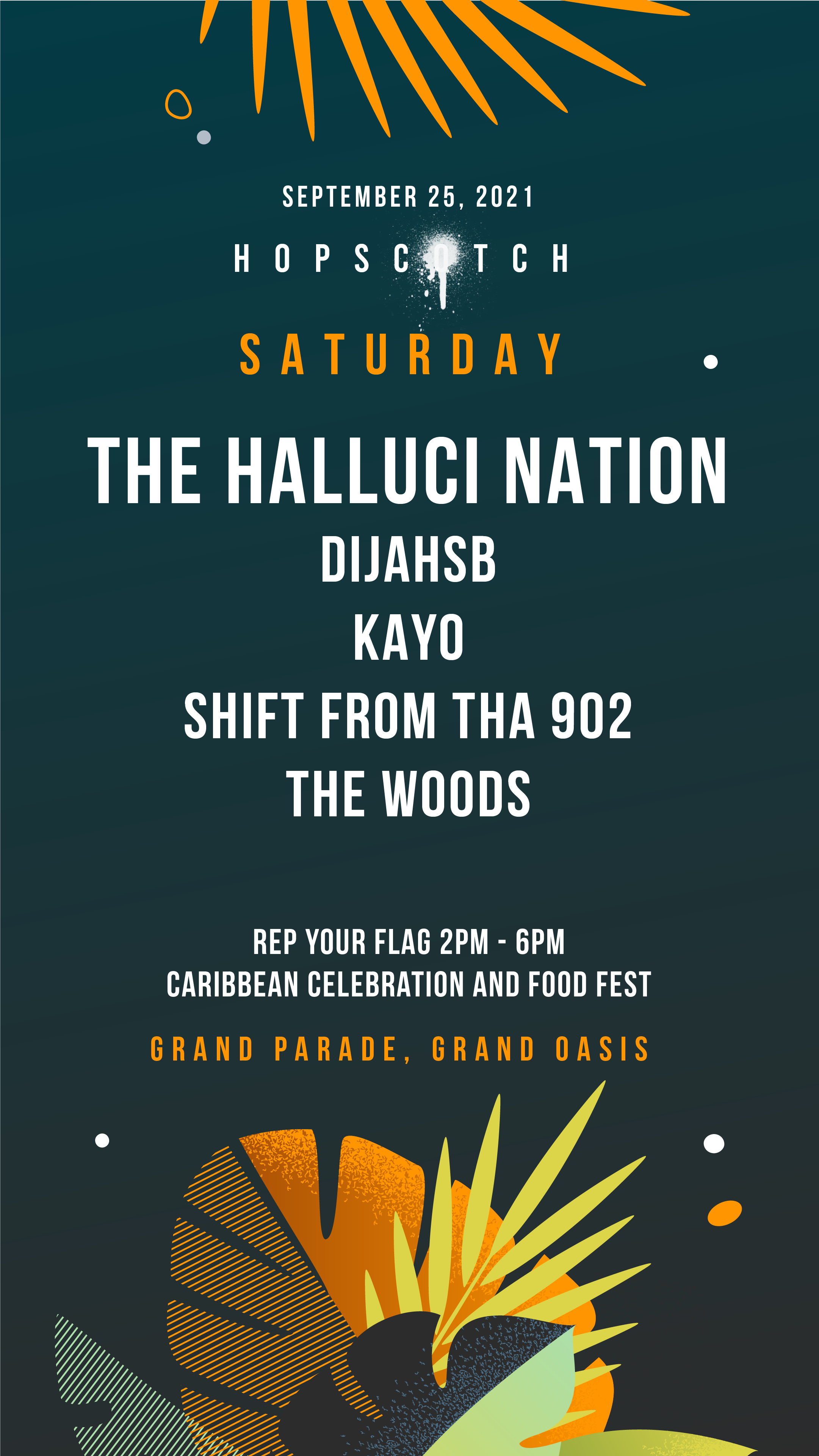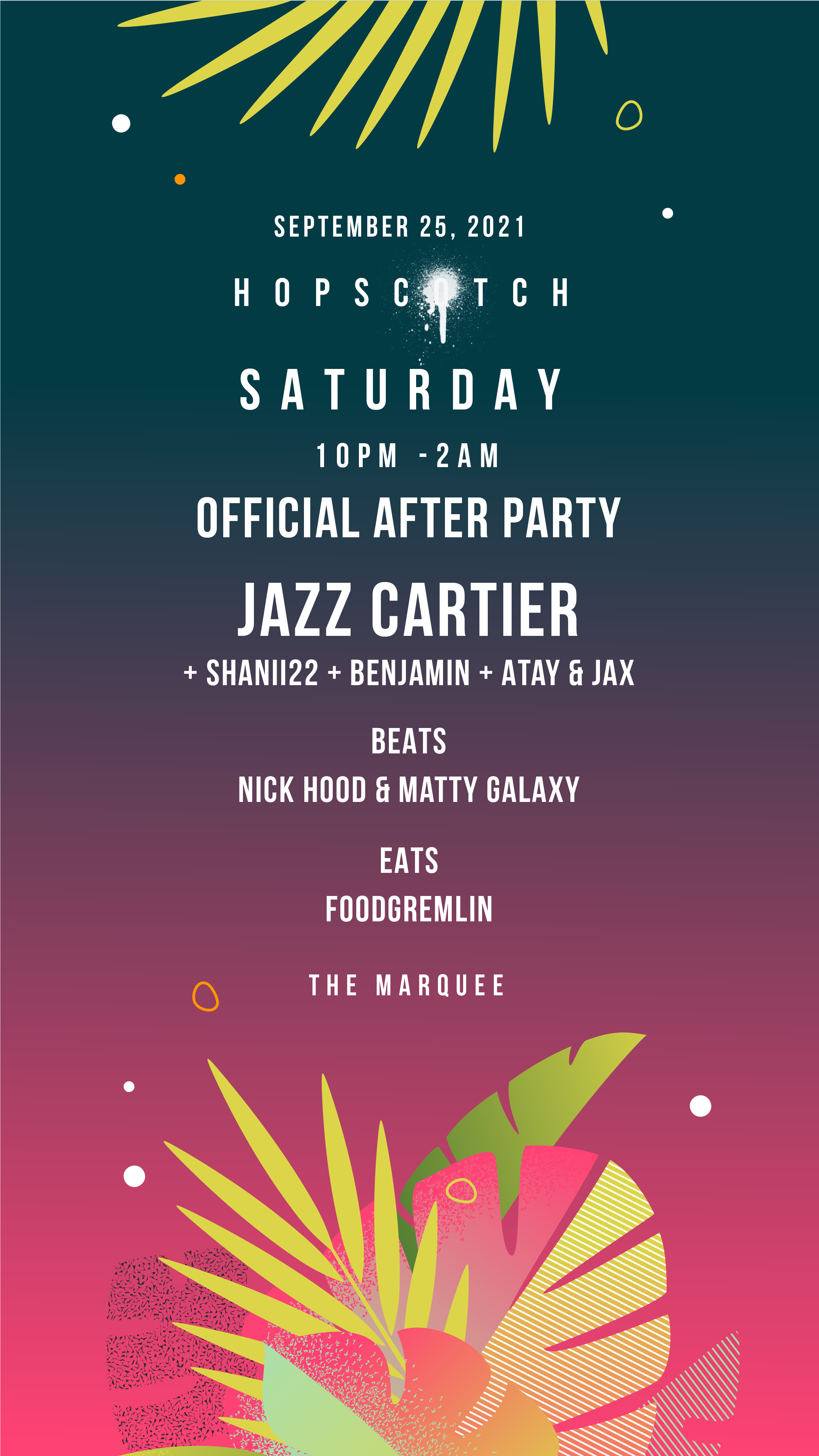 Sunday, September 26 @ 2PM
Community cook out and all styles dance battle.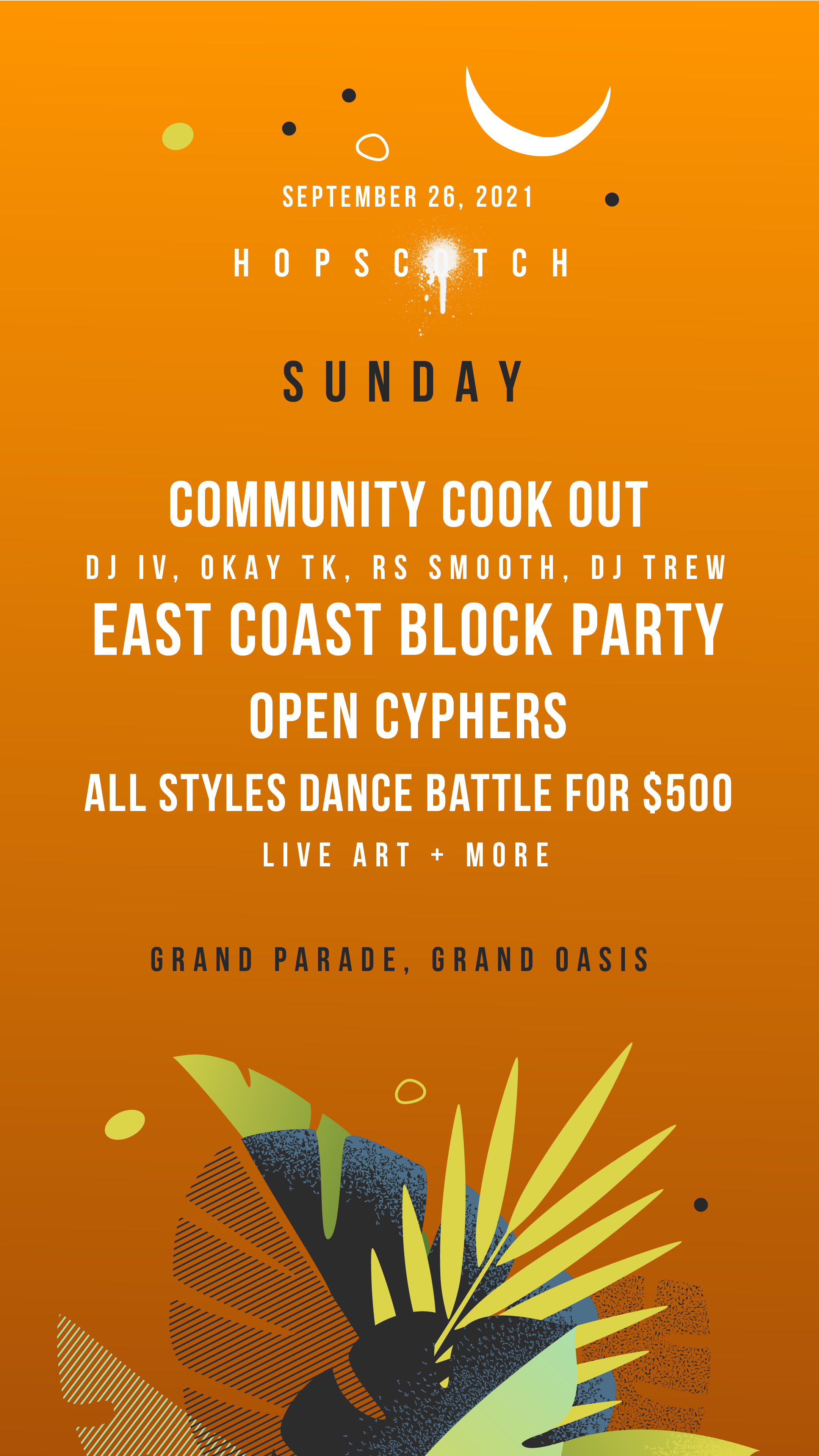 Hopscotch 2016 Recap Video
Other Main Highlights

Roast The Coast Battle - BBoys & BGirls from all over Atlantic Canada will return to try and earn the title. This is the longest lasting 1 v 1 break battle on the East Coast. 
Live Art - Come see large scale murals created live in front of your eyes by some of the city's top artists. Hopscotch continues to create legacy projects that last for years after the event. 
Lyrics can contain mature content. Suggested age 14+. 
Visit the Hopscotch Facebook event for additional event detail.