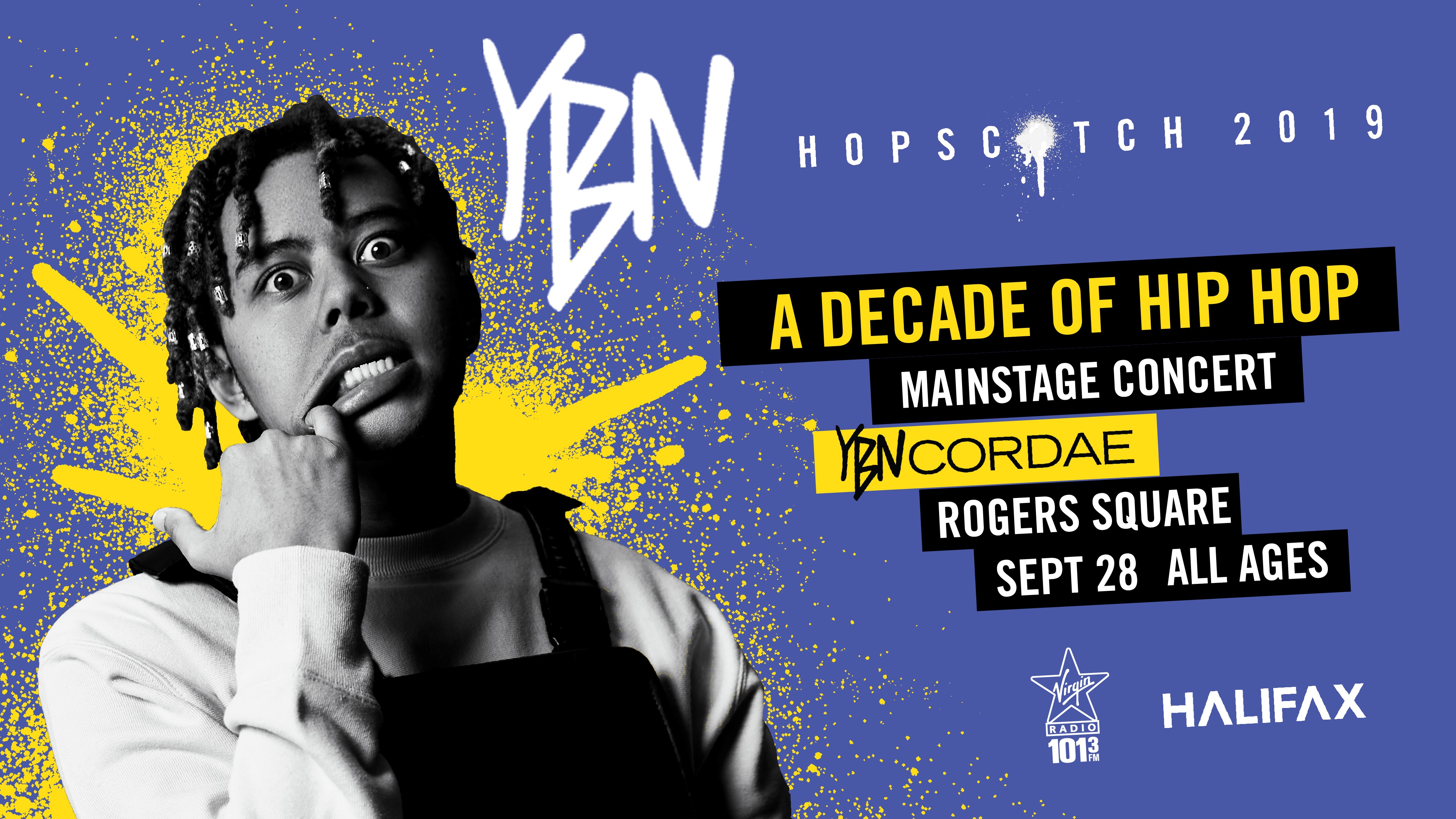 Hopscotch 2019 - A Decade of Hip Hop
Saturday, Sept. 28, 2019
Rogers Square Debut Centre
More details to follow!
_____________________________________________________________
Hopscotch 2016 Recap Video
Other Main Highlights

Roast The Coast Battle - BBoys & BGirls from all over Atlantic Canada will return to try and earn the title. This is the longest lasting 1 v 1 break battle on the East Coast. 
Live Art - Come see large scale murals created live in front of your eyes by some of the city's top artists. Hopscotch continues to create legacy projects that last for years after the event. 

All ages welcome!  
Visit the Hopscotch Facebook event for additional event detail.