Winter storms or extreme cold can occur suddenly and last for multiple days.
Winter storms create a higher risk of car accidents, hypothermia, frostbite, carbon monoxide poisoning, and heart attacks from overexertion.
Winter storms and blizzards can bring extreme cold, freezing rain, snow, ice, and high winds.
Before
Listen to local news and weather reports for information on changing weather conditions  
Insulate walls and attics; install storm windows or cover windows with plastic
Make sure you have shovels and snow removal equipment handy
Have an alternative heat source, such as a fireplace, wood burning stove, or a generator, so you are able to keep one room in your home warm and livable.
Keep fire extinguishers on-hand and make sure your family knows how to use them.
Talk with your family about what you would do during a winter weather-related emergency, at home or in the car. 
Prepare your vehicle for winter weather and create an emergency kit for your vehicle. Keep the gas tank full. Always check local weather conditions before heading out on the road. 
Install snow fences in rural areas to reduce drifting snow on roads and paths, which could block access to homes, barns, and animals' feed and water. 
Be prepared for secondary hazards such as power outage and flooding once snow melts.
During
When a severe storm is expected, Environment Canada will issue a weather warning through the Weather Office website 
During the storm, avoid going outside or unnecessary travel.
If you have to go outside, dress appropriately, and watch for signs of frostbite and hypothermia.  
Use the "buddy" system if you can - bring someone outside with you. 
Bring companion animals indoors. Create a place where other animals can be comfortable in severe winter weather. 
Do not overexert yourself or work outside for extended periods of time. 
if you are trapped or injured call 911!!
After
Continue to take precautions and listen to and follow directions from local authorities. 
Avoid travelling if possible and listen to local news and weather reports for current road and weather conditions. 
Be aware of the wind chill. Avoid unnecessary exposure of any part of the body to the cold. 
If you have to go outside, dress appropriately, and watch for signs of frostbite and hypothermia. 
Be careful when clearing snow. Take your time and avoid overexertion. Take regular breaks to warm up and rest if needed.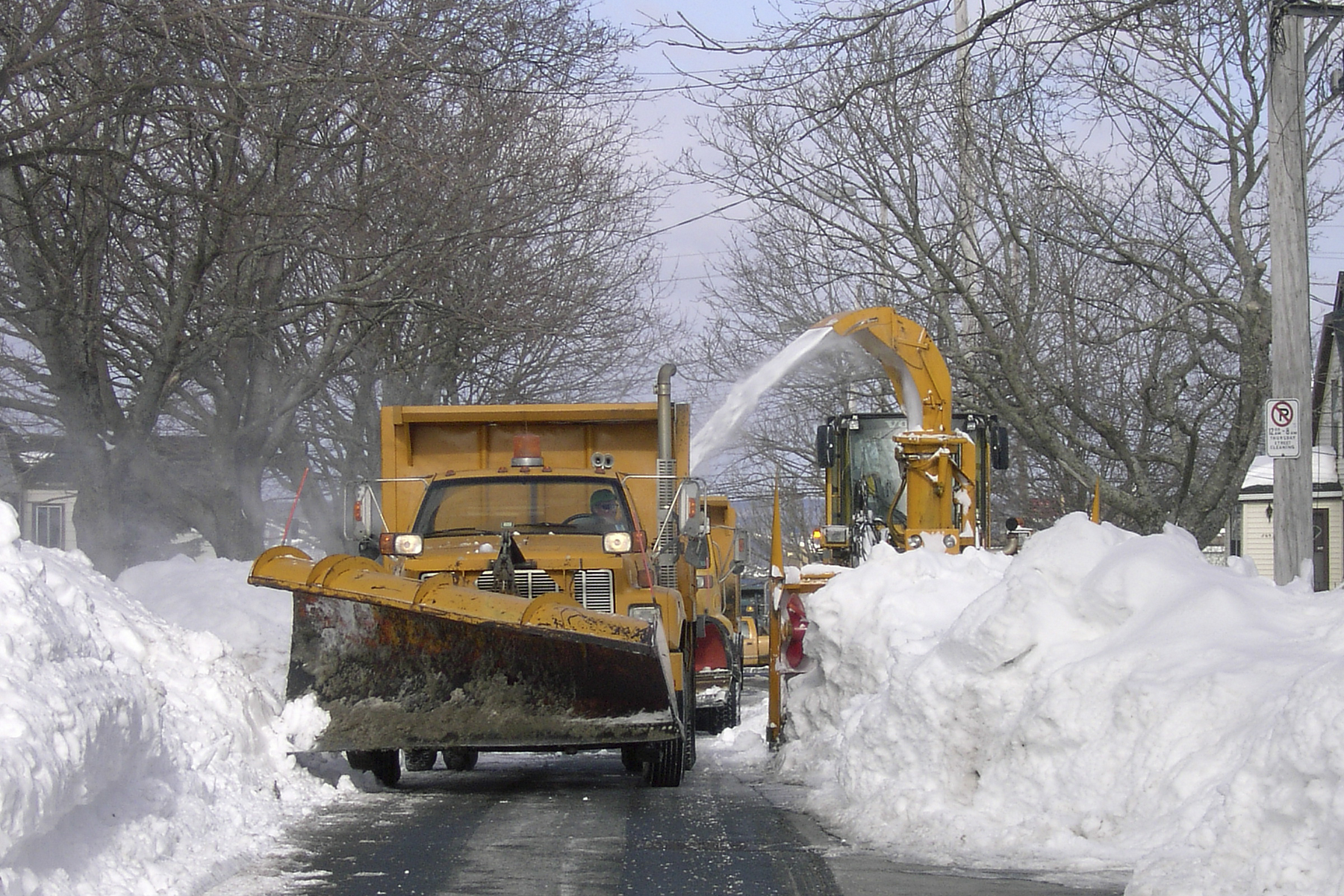 FAQ
What is the difference between a winter storm warning and a winter storm watch?
A Winter Storm Warning means a severe winter storm is already occurring or will occur soon in your area. Evacuate if advised to do so.
A Winter Storm Watch means a winter storm is possible in your area. Stay alert for more information.
How can I stay informed?
Stay up to date on storm warnings and risks through Environment Canada.
Stay alert by following storm warnings and weather forecasts through Public Weather Alerts Canada.
Stay informed by following us on social media @hfxgov @hfxmoments , listening to the radio and local news channels. 
The municipality will issue a public service announcement to all local media outlets and will share the information through its social media channels.
Register for hfxALERT
How can I stay safe? 
Have your emergency kit ready. Be prepared for power outages.
Carbon monoxide kills: NEVER use a generator, BBQ, propane inside an enclosed area. 
Follow official instructions during snow removal and clean up.
Follow the fire safety tips 
How long are winter storms?
They can last a few hours or several days 
When will my power be back?
Check out the outage map, or contact NSP outage line (1-877-428-6004)