The Halifax Regional Municipality will better meet the needs of residents, businesses and visitors with the initial launch of public WiFi service and a new, more accessible website, halifax.ca, that offers an improved user experience.
Municipal Public WiFi initiative 
Today, public WiFi service is being introduced at the Dartmouth Waterfront and Grand Parade at City Hall. During this initial phase of deployment, it is expected that users may experience some connectivity interruption. WiFi service at these sites will continue to be assessed and service will be optimized over the coming days and weeks. 
WiFi installation at the Halifax Waterfront is currently underway and once network testing is completed, this location is expected to launch in the coming weeks, well in advance of the Rendez-Vous 2017 Tall Ships Regatta from July 29 – August 1, 2017.
The Municipal Public WiFi initiative, approved by Regional Council in February 2017, builds on a foundation for delivering the next generation of municipal services – aimed at increasing economic activity and providing both residents and visitors with greater opportunities by helping close the digital divide.  
 
Municipal Public WiFi is a managed service, meaning it is provided entirely by an external service provider, not municipal staff. The service will be provided in six selected locations: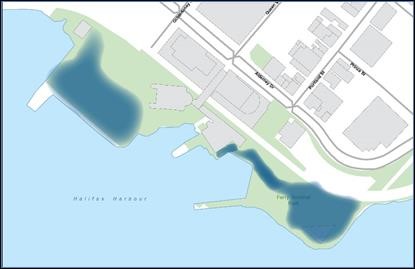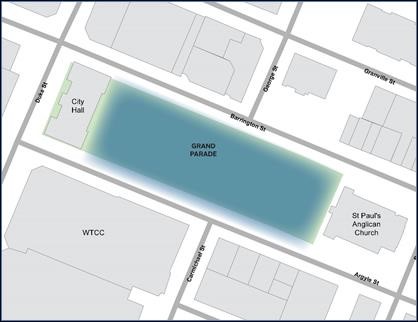 Outdoor
Dartmouth Waterfront 
Grand Parade at City Hall 
Halifax Waterfront 
Indoor
Alderney Gate Public Library
Halifax Central Library including the Plaza
Halifax North Memorial Public Library including the Plaza
Installation at indoor locations will begin later this summer. 
The below maps indicate where Municipal Public WiFi (HfxPublicWiFi) is now accessible.
Bell Aliant is responsible for monitoring and responding to all questions and concerns regarding connectivity or access issues. Municipal Public WiFi has a 24/7/365 support desk available to all users. The toll-free number is 1-844-376-WIFI (or 1-844-376-9434).  
 
New Municipal Website | halifax.ca
Research and feedback from residents indicated the type of information people want and services they would like to access online. This informed the development of the new halifax.ca website which showcases improvements such as:
A simpler and easier to use interface 
Improved accessibility 
Mobile-friendly design and responsiveness (adapting to fit different screen sizes)
Greater functionality including improved search functions
New structure of the site focuses on key service areas
Improved navigation, allowing users to find information more quickly
Additional e-services and features, including a new online tool for parking ticket payment 
 In addition to enhanced functionality and features, the new halifax.ca website provides the foundation to offer new e-services as they are developed.