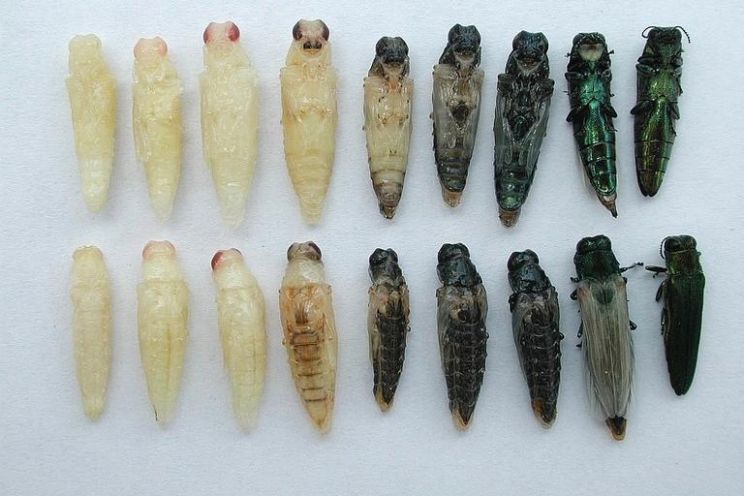 EAB Life Stages
Debbie Miller, USDA Forest Service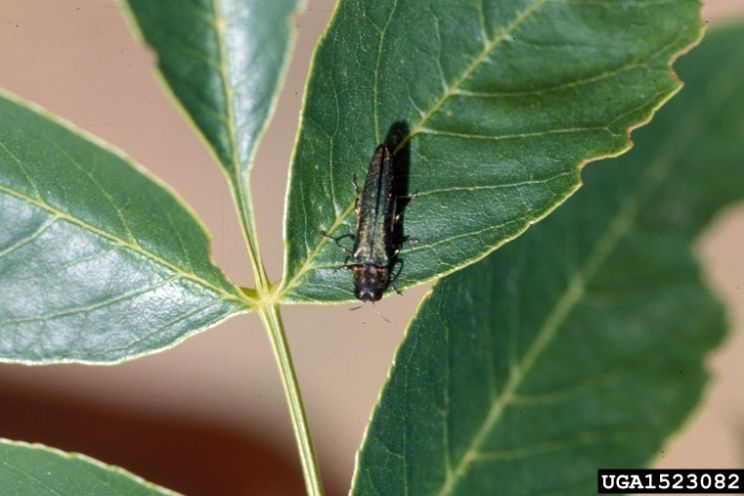 Beetle on Leaf
Daniel Herms, The Ohio State University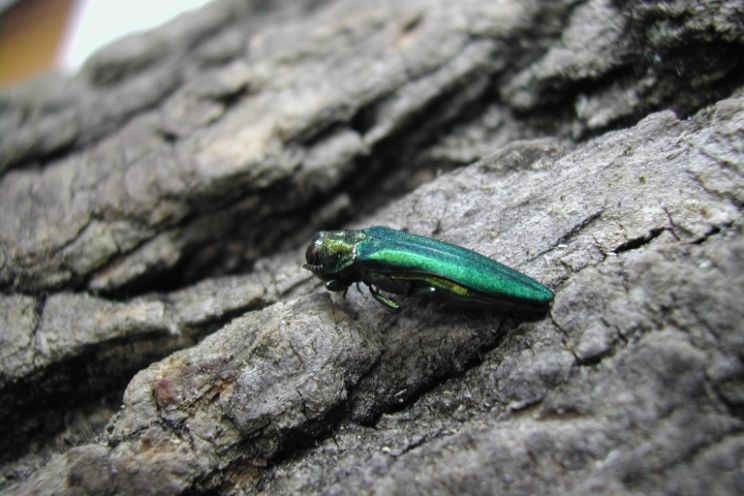 Beetle on Wood
Pennsylvania Department of Conservation and Natural Resources - Forestry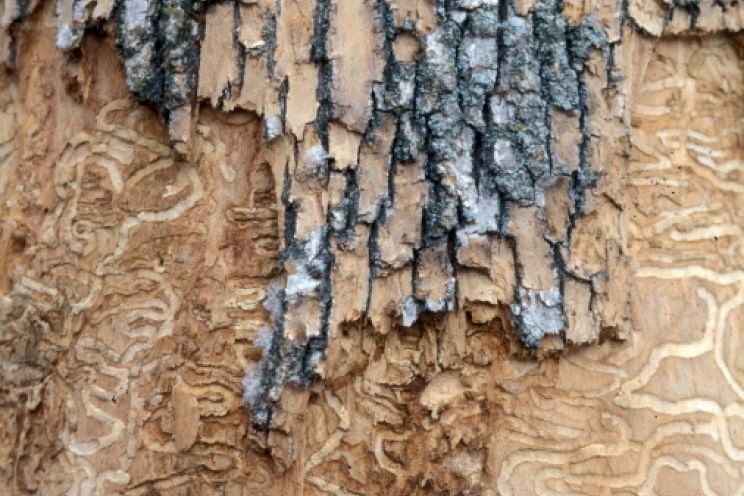 Larval Galleries
Daniel Herms, The Ohio State University,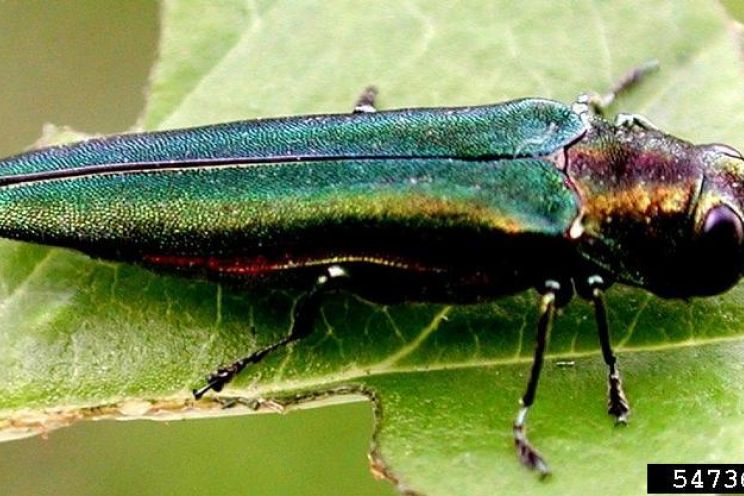 Beetle - Leaf Damage
Leah Bauer, USDA Forest Service Northern Research Station
Exit Holes
Debbie Miller, USDA Forest Service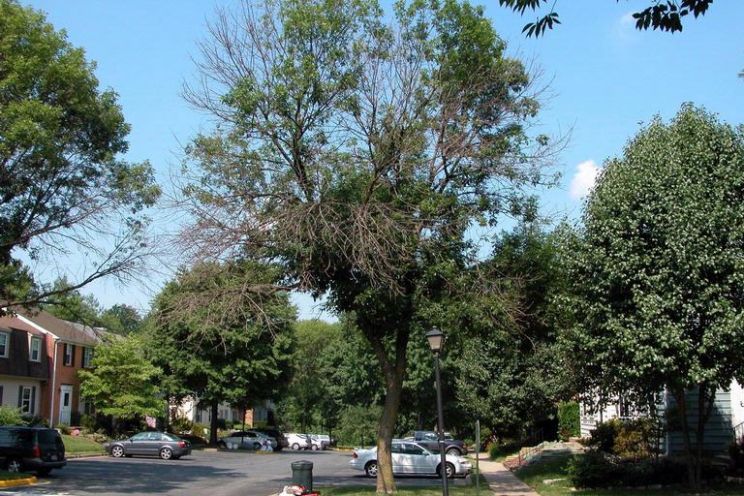 Infested Tree
Eric R. Day, Virginia Polytechnic Institute and State University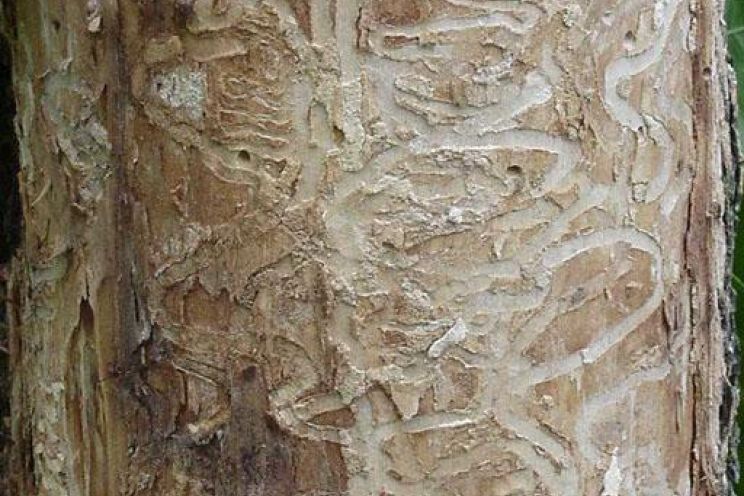 Larval Galleries 2
Michigan Department of Agriculture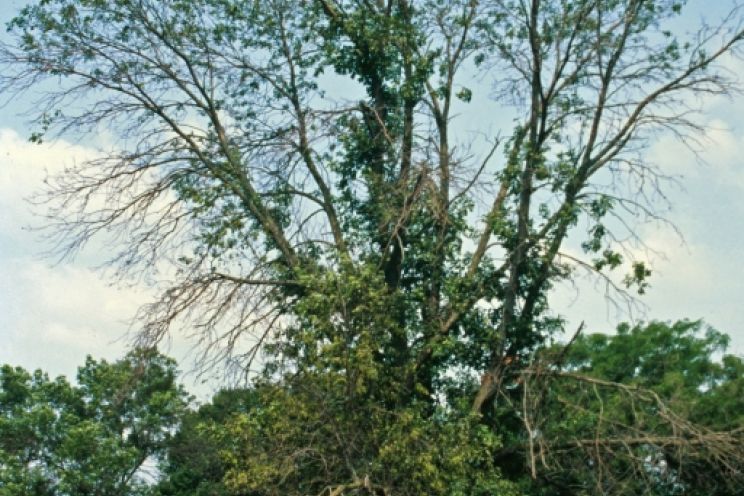 Infested Tree 2
Steven Katovich, USDA Forest Service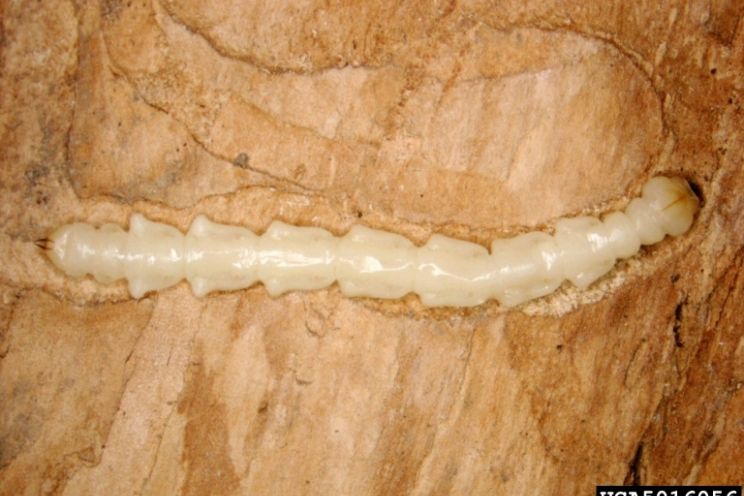 Larva
Pennsylvania Department of Conservation and Natural Resources - Forestry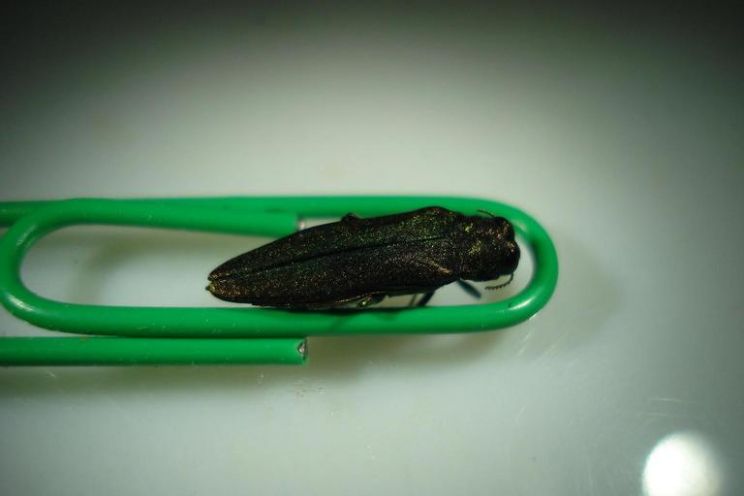 Size
Kenneth R. Law, USDA APHIS PPQ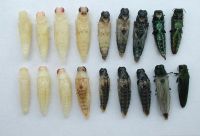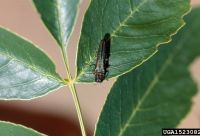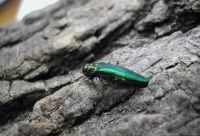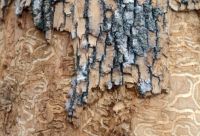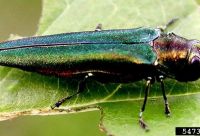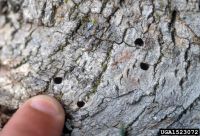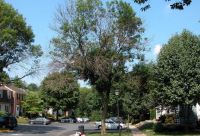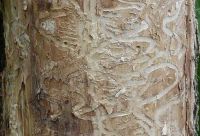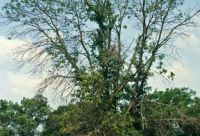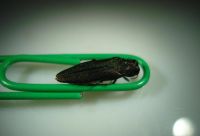 The city of Halifax, in collaboration with the Canadian Food Inspection Agency (CFIA), has confirmed the presence of emerald ash borer (EAB) in the community of Bedford. EAB is a beetle native to northeastern Asia which feeds on ash (Fraxinus) tree species only, and is considered a highly destructive invasive species in Canada. Once a tree is infested with the beetle larvae, the tree declines quickly, typically experiencing total fatality within three years. The larvae kill the tree by "girdling" it, essentially preventing the transportation of nutrients to and from the leaves. There are various methods to control and manage the pest, and the city will be exploring their options in partnership with the Federal and Provincial governments and other stakeholders.
Site characterization is still underway, therefore we are still unsure of the exact spread of the invasive species. Containment of EAB in other cities has not been successful, and the beetle is typically spread by human activity. 
IMPORTANT: As this beetle is spread by human activity, it is extremely important that no resident move any ash material. If you have any questions about how to properly dispose of ash wood, please reach out to our 311 contact centre. 
More information will be posted here as it becomes available. 
For more information on EAB, please visit the CFIA's external site HERE.