Halifax - a Tree City of the World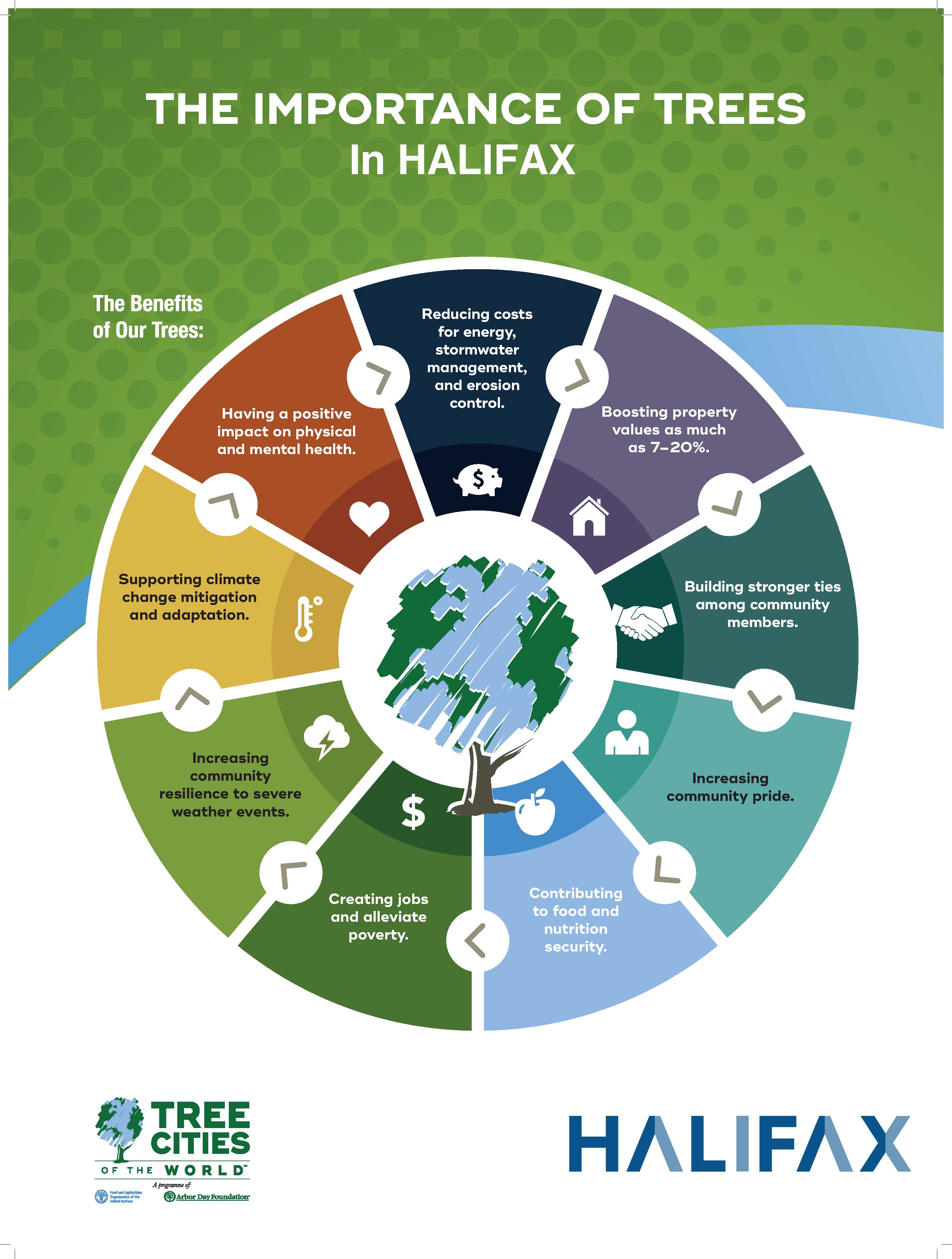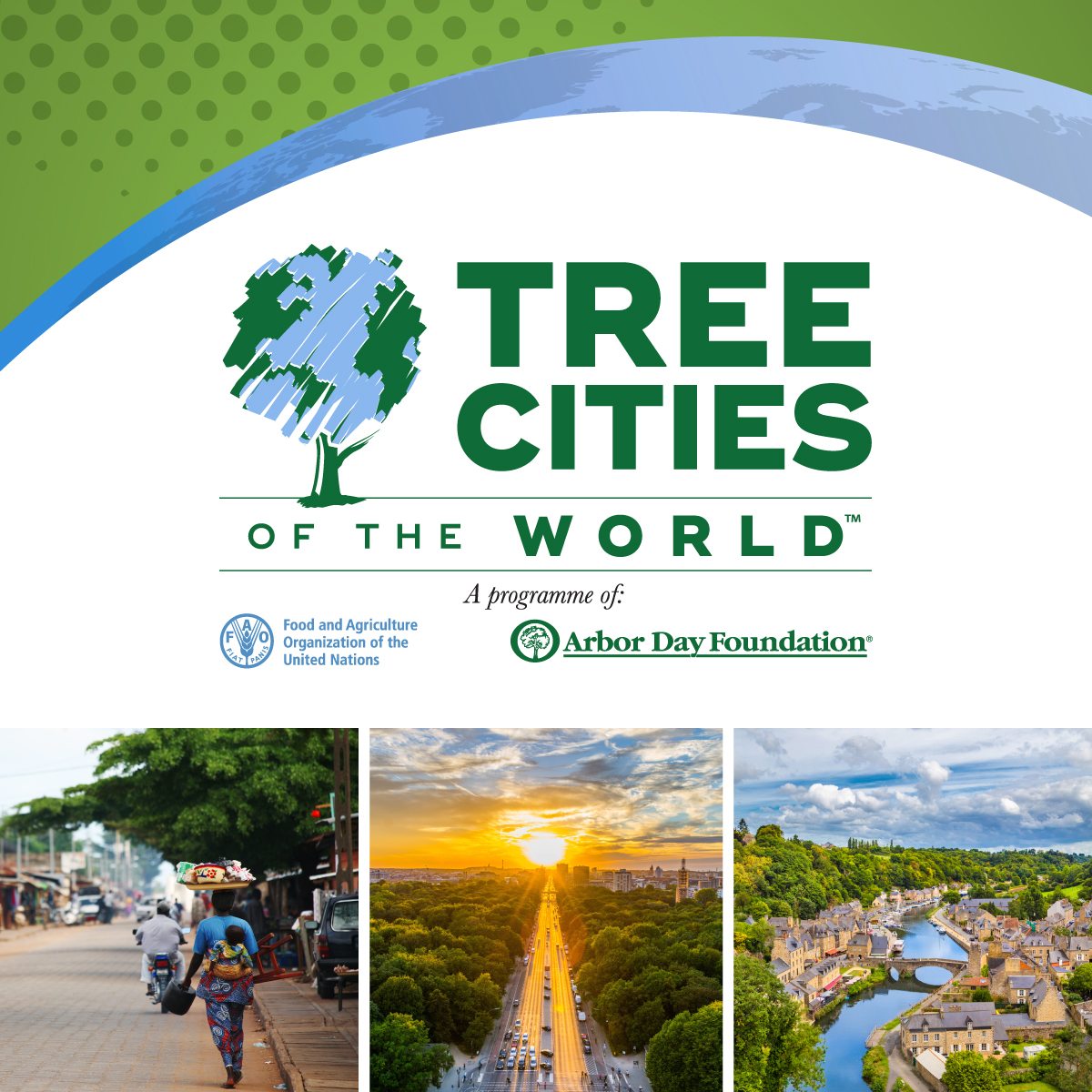 We are very excited to announce that The Food and Agriculture Organization of the United Nations (FAO) along with the Arbor Day Foundation has recognized Halifax with Tree Cities of the World designation.
The international programme celebrates cities across all continents that meet core standards for the care and planning of urban trees and forests.
To achieve recognition, Halifax met five core standards:
Establish responsibility

Set the rules

Know what you have

Allocate the resources

Celebrate achievements
More can be found about the standards HERE on the official website.
As we all know, our urban forest is extremely important for many reasons, including, but not limited to:
personal well-being
It is proven that in communities with more trees, hospital visits are less frequent, hospital stays are shorter, and mental health is greatly improved.  
Environmental Sustainability
In addition to providing us with breathable air, filtering water, cleaning our soil, sequestering carbon and helping to prevent erosion, trees provide a habitat for all our city creatures we live alongside. In addition to all these amazing environmental benefits, you can also directly see the benefits of trees on your home heating and cooling bills, reducing the amount of energy we consume by up to 30%, and therefore reducing the amount of pollution we create.
Property Values & Economic Prosperity
Trees not only increase the value of your home, they also increase foot traffic to local businesses by up to 12%, boosting our economy.
Protecting our city infrastructure
Our municipality's infrastructure is under a constant barrage, whether it's pedestrian traffic, vehicle traffic, or weather, trees help to reduce stress to our infrastructure.
Creating a safe and happy space
It's official, trees actually help to reduce crime, improve mental well-being, reduce the number of hospital visits, reduce the length of hospital stays, reduce the speed of traffic which in turn reduces the frequency of accidents and vehicle related deaths.
Although this list of benefits is far from exhaustive, it's still remarkable just how trees benefit us all.  This is why we are so very excited for this announcement.
Why does this designation matter? Well, first it acknowledges all the work we, as Haligonians, have done to make this small corner of the planet better. Second, it connects us with cities around the globe who are just as dedicated as we are to maintaining, growing and improving our canopy, practices, environment and communities. This is a badge we can all wear with honour and pride.  
Although we have achieved this amazing milestone, we still have a lot of work to do. Click HERE to learn more about our planting, maintenance and other Urban Forestry programs. Be sure to stay tuned for more updates.