Struggling to find a job?
If you're between 16 and 24 years old and having trouble finding meaningful work, you may be eligible to participate in the Youth Live Program. In Youth Live, you'll have up to 21 weeks of life and job skill development along with access to learning sessions.
You get work experience and transferable jobs skills while making an income. Youth Live operates business initiatives, where you'll get your experience.
If this sounds like a fit for you, apply for Youth Live now!
What is the Youth Live Program?
Am I eligible for Youth Live?
To be eligible to join Youth Live you must:
be between 16 and 24 years old
not be employed or attending school full-time
What are the program hours?
You will have paid, scheduled shifts five days a week Monday through Saturday.
Youth Live participants receive a training allowance based on an 32.5 hour work week, for up to 21 weeks.
What kind of experience will I gain?
In the Youth Live program, you will rotate through one of our operations. They are designed to allow youth to learn skills, become engaged citizens, and earn money, while providing necessary services to the community and environment.
You will gain:
500 hours of customer service
35 hours of cash management
20 hours of data collection
35 hours of warehouse management
14+ Co-op hours 
What will I learn?
Throughout the program, you will have access to learning sessions (totaling about eight hours):
Leadership training
Life skill development
Safety in the workplace
Identifying your skills (and which ones need more development)
Job search tools and techniques
Writing resumes, including one-on-one time with staff to help create your own resume
Writing cover letters
Interview techniques
Developing a portfolio (with a collection of items including recognition reports, job skills assessments, reference letter, resume, and skills inventory)
Other certifications received through Youth Live:
First Aid Training - you are eligible for Emergency First Aid + CPR (c) + AED (Automated External Defibrillator) training.
Workplace Hazardous Materials Information System (WHMIS) - you will learn about the safety processes for products which you may come into contact with at Youth Live, and the procedure for reporting incidents involving these materials. You will receive a WHMIS certification card upon completion of this learning session.
CO-OP Opportunities
New to the program is Co-op opportunities for participants to gain employment experience in:
PARKS (HORTICULTURE)

RECREATION (Emera Oval, Adventure Earth Centre, etc…)

ADMINISTRATIVE WORK

AND MORE!
Part way though the program, Youth Live participants can partake in a co-op placements for 1-2 days per week if they demonstrate:
A positive attitude

An excellent record of dependability

Show an interest in the offered placements
What businesses will you be helping to operate?
The Youth Live program operates five business initiatives, all with an environmental focus.
Residential environmental depot
Residents bring their refundable beverage containers to the Enviro Depot at 947 Mitchell Street, Halifax. Youth Live participants sort and count the beverage containers and issue an appropriate refund to the customer. The containers are bagged for shipping to a recycling plant.
End-of-life electronics
Residents can also bring their old electronics to the Youth Live Enviro Depot. Youth Live participants sort and ship the old electronics to be recycled.
Commercial Environmental Depot
At the Otter Lake Landfill, refundable beverage containers are separated from the garbage. Youth Live picks up and transports the separated containers to its St. Margaret's Bay Road Warehouse, where participants sort, count, and bag the containers for shipping to a recycling plant.
Commercial recycling pick-up service
The Youth Live program picks up recyclable paper, cardboard, and refundable beverage containers from businesses throughout the Halifax region and transports the paper product to a recycling plant.
Organic green cart service
Youth Live delivers, repairs and dismantles organic green carts to residents on behalf of Solid Waste Resources.
Youth Live Program Testimonial – Describe Youth Live in One Word
I'm So Youth Live!" featuring MAJE and Youth Operations Worker Shawn Marriott!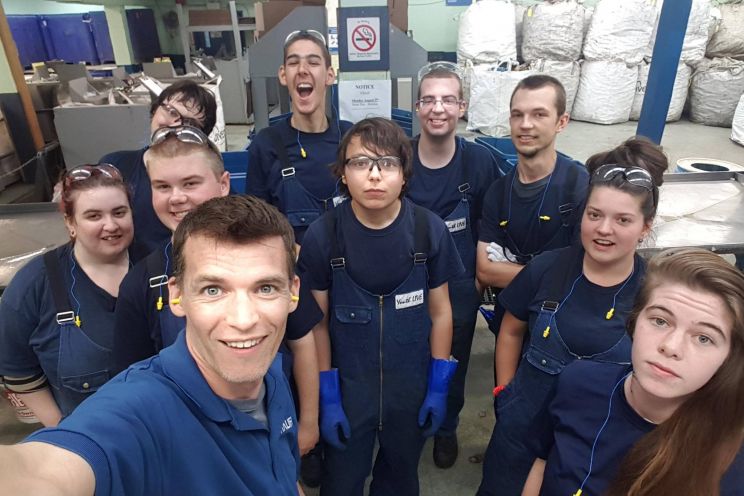 Depot Crew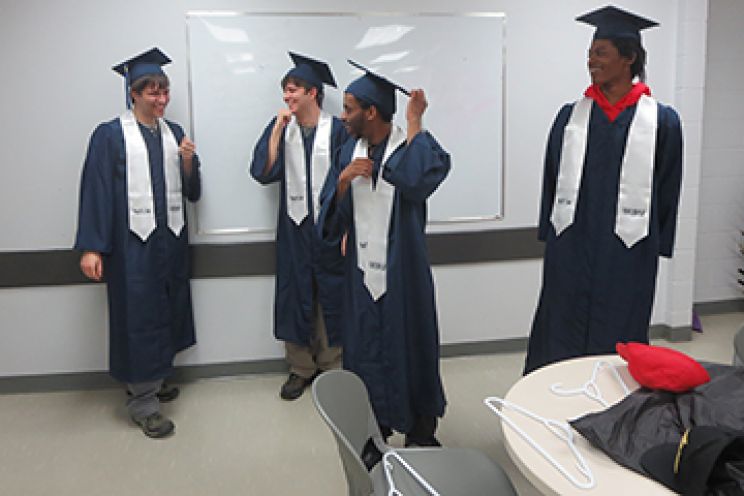 Graduation Ceremony
Participants prepare for the graduation ceremony!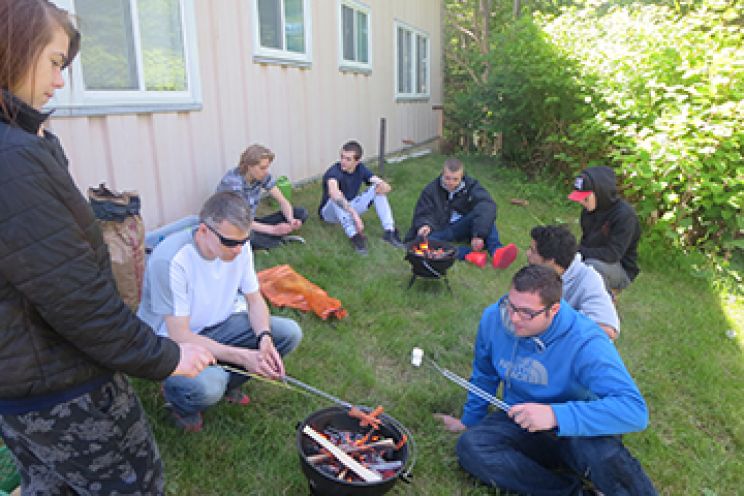 Leadership & Outdoor skills
During our PD days, participants can learn Leadership & Outdoor skills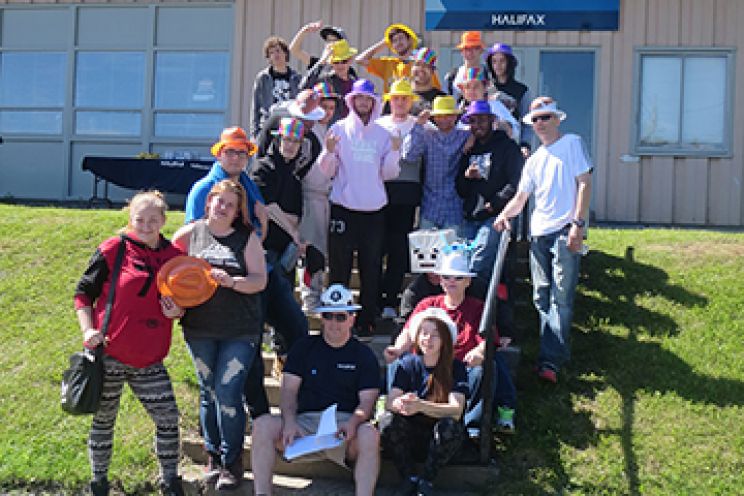 The crew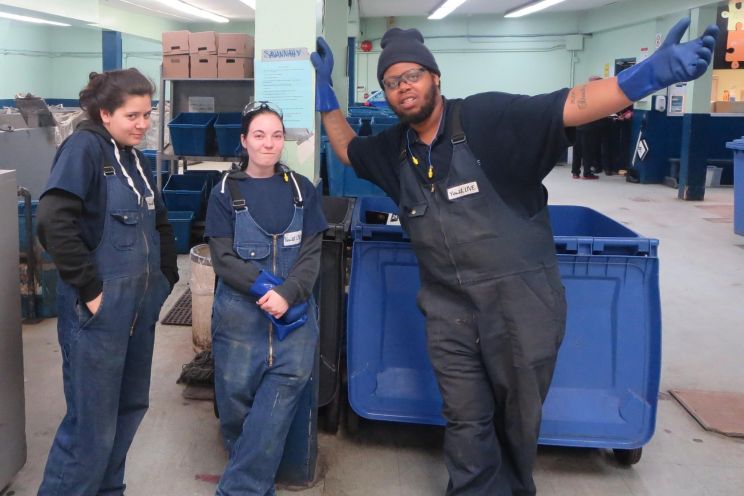 The depot crew at the Enviro Depot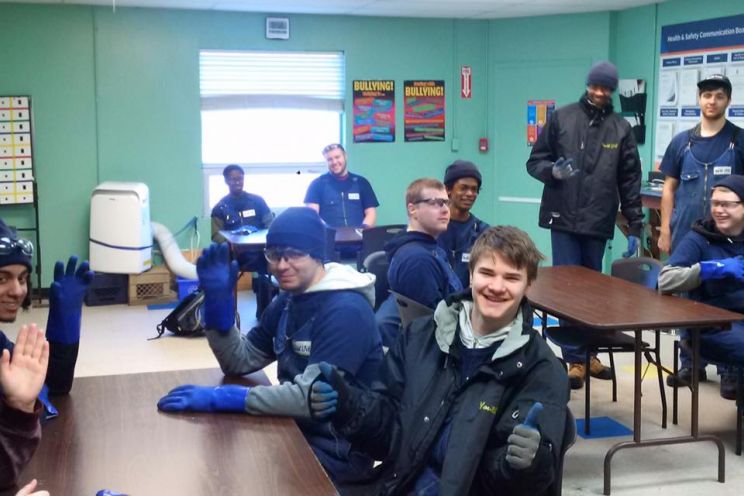 Lunch/ Break room group shot at the Enviro Depot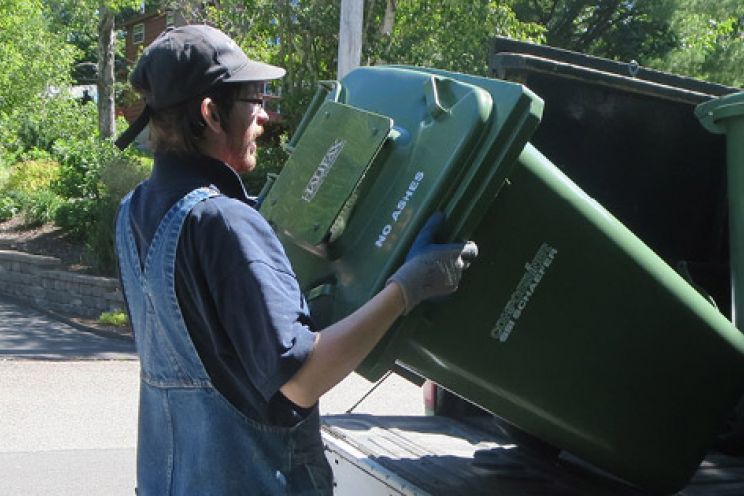 Green Cart Delivery & Repair Operation
The Youth Live program repairs and delivers green carts to the entire municipality. Our youth participants help with the navigation to the site, paperwork and repair.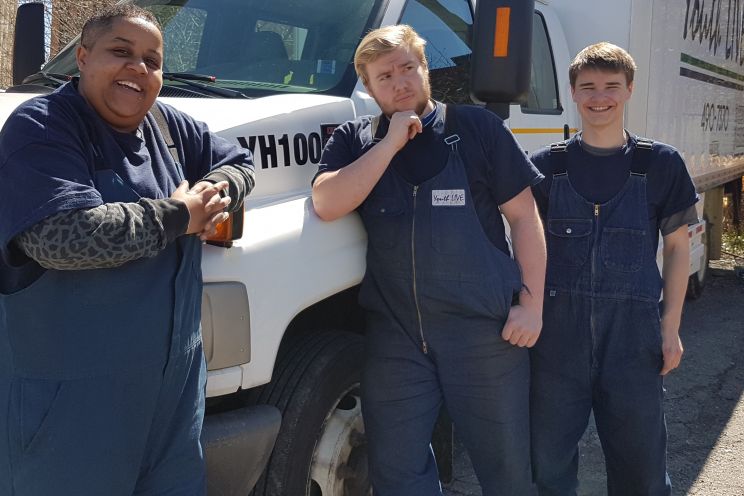 Truck crew preps for the day!