HalifACT sets out ambitious reduction targets founded in climate science and outlines actions based on existing and proven technologies. As a leading climate plan, HalifACT has gained recognition from a variety of agencies and organizations. Here are some of the awards we've received for our climate mitigation and adaptation efforts. 
Halifax ranked 11th among 70 cities in the 2023 Corporate Knights' Sustainable Cities Index.
We're pleased to share that Halifax ranked 11th among 70 cities in the 2023 Corporate Knights' Sustainable Cities Index (CKSCI). The CKSCI measures and evaluates environmental sustainability performance in 70 cities around the globe. 
Cities are evaluated based on data collected from public sources or directly from the cities themselves. There are12 CKSCI indicators, including public spaces, air pollution, water quality, energy systems, the efficiency of buildings and solid waste generation.
 
The 2023 CDP Cities A List
The Carbon Disclosure Project (CDP) has recognized HalifACT's action on climate by awarding the municipality "A List" status. Being in CDP's top tier means that we are showing "ambition, leadership and transparency on climate action" by building resilience and working to sharply reduce our greenhouse gas emissions to "safeguard the planet, economy and citizens" from the effects of climate change. 
CDP is a global, non-profit charity that runs the world's disclosure system for investors, companies, cities, states and regions to assess their environmental impact and drive the urgent action needed to reduce greenhouse gas emissions, safeguard water resources and protect forests. CDP reporting is a commitment of Regional Council through HalifACT.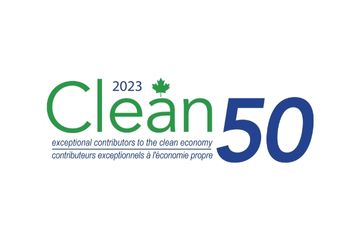 Clean50 Awards
HalifACT received national awards during the Clean50 Summit, recognizing the municipality's leadership in sustainability through our climate action plan.
2023 Canada's Clean50 - Top Project
2023 Clean16 (Cities) - Shannon Miedema, Director of Environment & Climate Change, has been named one of the 2023 Clean16.
"Canada's Clean50 Top Project Awards are amongst the awards announced annually by Delta Management Group and the Canada's Clean50 organization, to recognize the best sustainability-oriented projects completed in Canada over the prior two years. Projects are chosen based on a five "I"s criteria: Impactful, Innovative, Inspiring, Informative and can readily be Imitated." - Gavin Pitchford, CEO, Delta Management Group.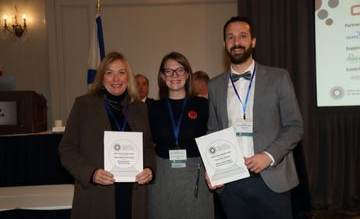 Climate Change Leaders Award
We're pleased to share that HalifACT received a Climate Change Leaders Award for our municipal Electric Vehicle Strategy at the recent Nova Scotia Federation of Municipalities fall conference.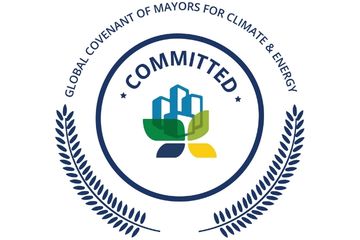 The Compliance badge is awarded to cities who have accomplished all steps under the mitigation, adaptation and access to energy pillars. 
The Mitigation badge was awarded for our work identifying and designing a reduction plan for our greenhouse gas emissions.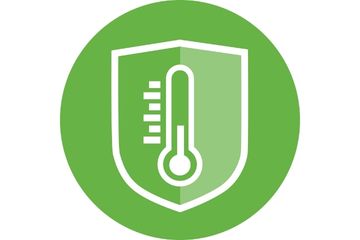 The Adaptation badge was awarded for our commitment to assessing climate risk and vulnerability and setting adaptation goals.