Highlighted below are a few recent decisions by Regional Council that reflect steps being taken by the municipality to make a difference in the Halifax region. For more details regarding all matters deliberated by Council and the direction given to municipal staff, please see the action summaries which are posted to the online meeting agendas within one business day as well as the meeting minutes which are posted online once approved by Regional Council.
Highlights from Tuesday, Dec. 7, 2021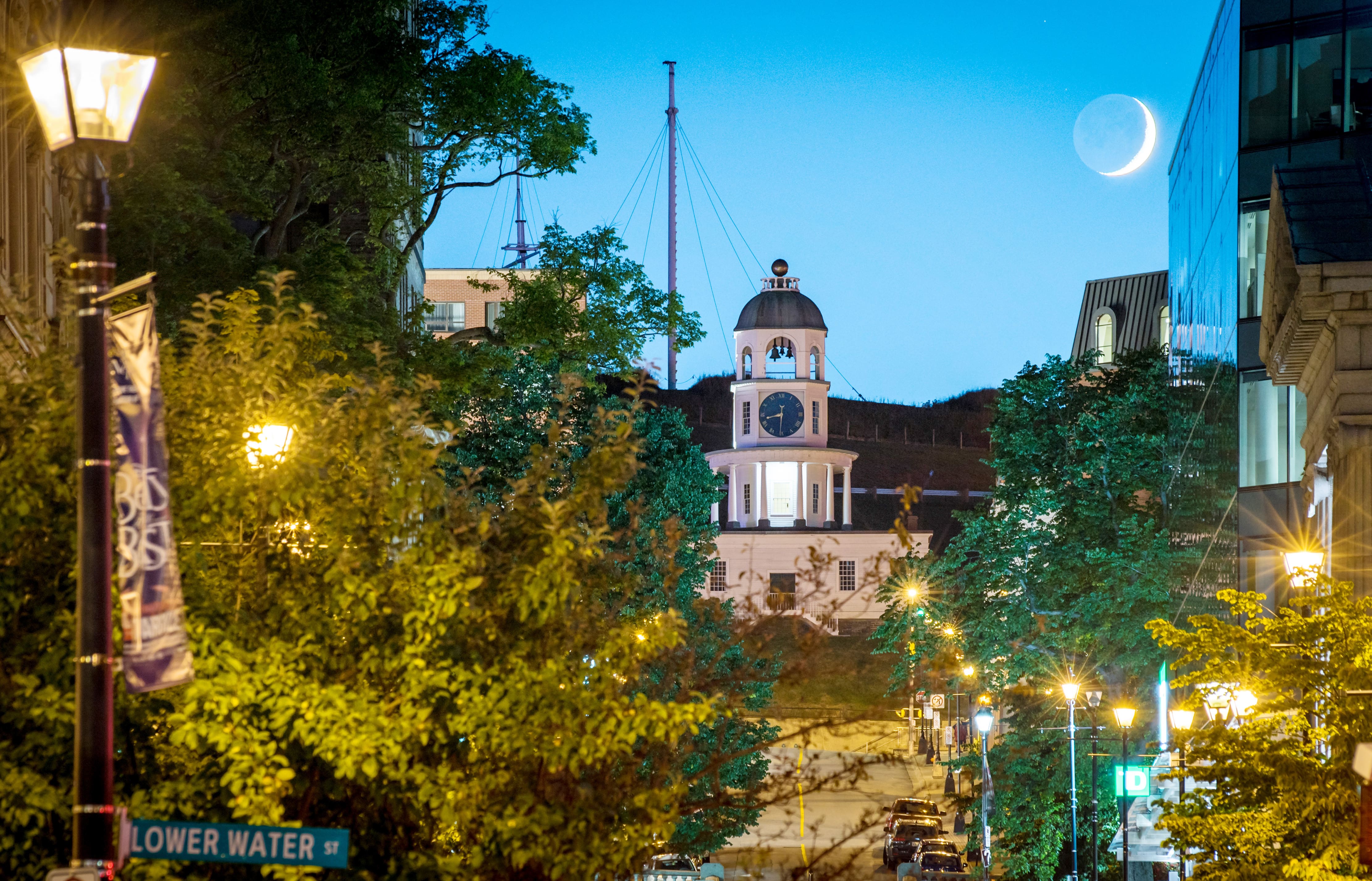 Amendments to 2021-2025 Council Priority Plan adopted
Regional Council has adopted amendments to the 2021-2025 Council Priority Plan. 
The original Plan was approved by the Budget Committee in January 2021, following approval of the 2021-2025 Strategic Planning Framework in December 2020. The Council Priority Plan, together with the 2021-2025 Administrative Priorities Plan, formulate the municipality's 2021-2025 Strategic Priorities Plan.
In October 2021, Regional Council adopted the recommendation to produce a Strategic Priorities Annual Progress Report. This means that changes will only be presented if they impact the 2021-2025 Council Priorities and associated updates to the 2021-2025 Strategic Priorities Plan. These changes result from the strategic priority outcome planning process and may include revisions to priority outcomes, associated strategic initiatives, or the Vision, Mission, and Values statements. Approval of these changes allows the development of business plans and budgets to move forward.
For more information, read the staff report.
*Note: This motion will be final when the meeting minutes are approved by the Budget Committee.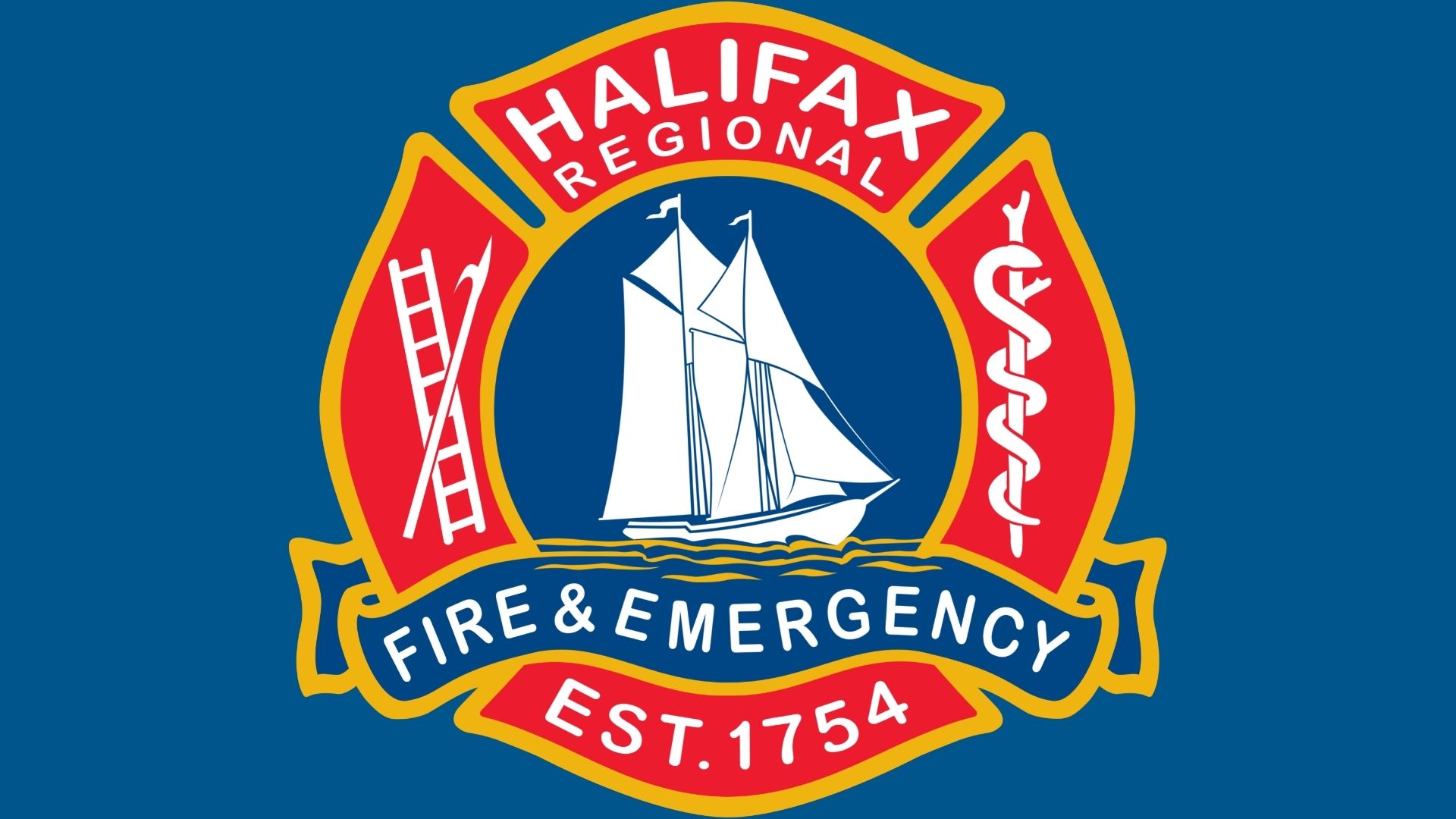 Inspection Program Audit recommendations accepted
Between April and March 2021, the municipality conducted an audit of the management of the fire inspection program. 
The objectives of the audit were to assess the existence and management of processes providing oversight of the fire inspection program. The audit included interviews with management and staff, review of internal policies and procedures – as well as observation of activities and operations, data analysis, and document examination. 
The audit identified 14 recommendations to improve the Fire Inspection Program, all of which are contained in the staff report. The implementation of these recommendations will ensure the Fire Inspection Program management system meets the Nova Scotia Fire Safety Act.
Regional Council has accepted all of the recommendations and directed staff to assess the resources needed for their full implementation as part of the 2022/23 Budget and Business Planning Process.
For more information, read the staff report.
*Note: This motion will be final when the meeting minutes are approved by Regional Council.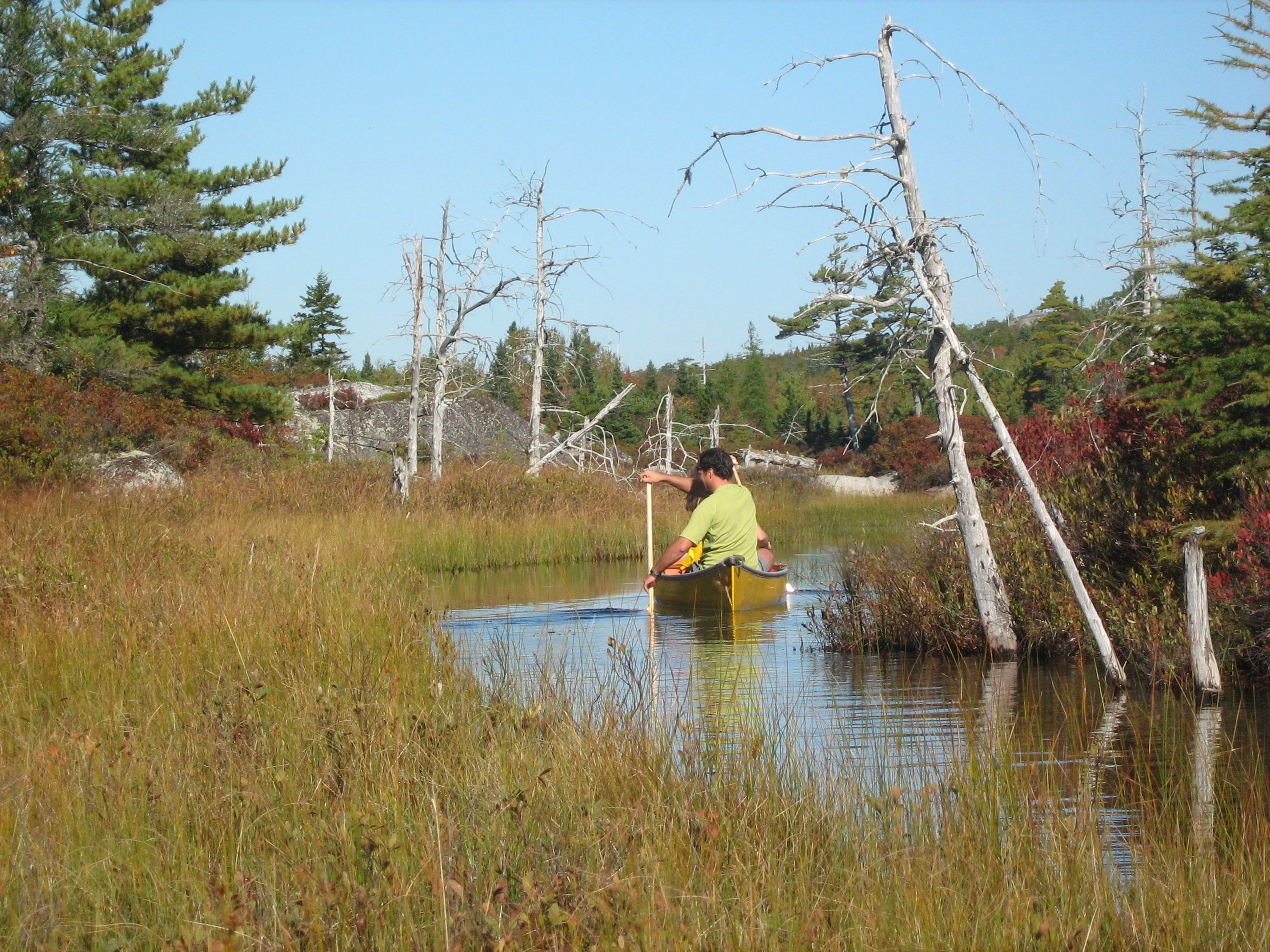 Planning begins for Blue Mountain-Birch Cove Lakes Regional Park
Blue Mountain-Birch Cove Lakes Regional Park is one step closer to reality.
The Park has been a longstanding desire that pre-dates the municipality's original Regional Plan in 2006. Since 2017, the municipality has obtained several private properties in support of the proposed park – and in 2020 approved funding to the Nova Scotia Nature Trust for its acquisition of private lands linked to the broader provincial wilderness areas.
Through the Parks & Recreation Business Plan and Capital Budget the municipality has identified key deliverables for this year which include the overall planning for the future of Blue Mountain Birch Cove Lakes Regional Plan.
The municipality also signed a statement of collaboration with Parks Canada, agreeing to work together toward the creation of a national urban park in the area.
As a next step, the municipality will initiate a park planning project for the Blue Mountain-Birch Cove Lakes area. This park planning project will include formalizing the roles of the province, Nova Scotia Nature Trust, and Parks Canada; determining Mi'kmaq perspectives and interests in the project; conducting community stakeholder and public consultation.
For more information, read the staff report. For broader information on the Park, including the most recent map, visit the Proposed Blue Mountain-Birch Cove Lakes Regional Park webpage.
*Note: This motion will be final when the meeting minutes are approved by Regional Council.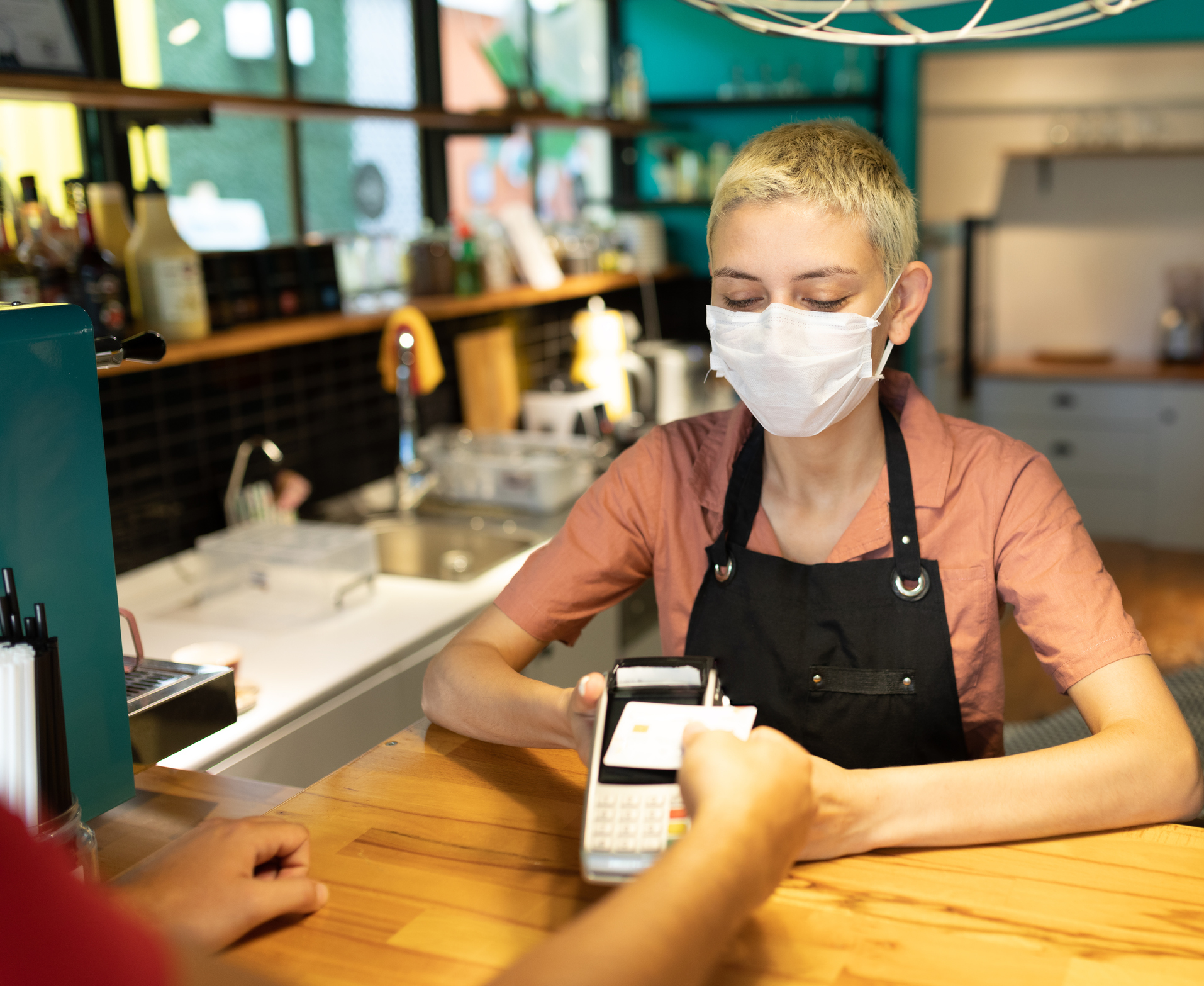 Youth Live Program expanding into food service
The Youth Live Program is a work experience program that offers up to 24 weeks of workplace mentoring and development for youth aged 16 to 24 who are not in school and facing employment barriers.
The Program's business operations currently include on-the-job training at the Youth Live Enviro Depot and the Youth Live Warehouse, where service operations include bottle recycling services, paper recycling services, and green cart delivery and repair services. Mentoring includes guidance and coaching from staff, as well as skill-building modules, which are designed to prepare the participants for future employment. Depending on existing opportunities within the municipality and the participant's progress within the program, a co-op placement may be offered within internal business units.
A 2019 program review found that inadequate opportunities existed in employment fields of interest to the youth, such as food services, administration, and retail.
In response, the Program will change its operations from the Enviro Depot bottle exchange to operating a small-scale food service at the Sackville Sports Stadium. Program staff and participants would operate the service Monday to Friday, during daytime hours, while the evening and weekend hours will be staffed by casual employees. 
The updated Program will be running by May 2022, which will allow for the close out of operations at the Enviro Depot and set up of food service and participant training. Program participants will receive Food Safety certification and increased customer service training, assisting them in obtaining future employment and potentially transitioning into casual staff at the facility.
For more information, read the staff report.
*Note: This motion will be final when the meeting minutes are approved by Regional Council.
Council sets fiscal direction for 2022/23 Budget and Business Plans 
As part of the 2022/23 Budget process, Regional Council has approved the updated reserve business cases and transfer in reserve balances and commitments.
The 2022/23 Fiscal Framework is designed to deal with the multiple challenges emerging from COVID-19, face the mounting challenges of sudden population growth and the resulting infrastructure costs, and funding long-term strategic initiatives, in particular climate change. In response, staff will implement multiple reserve changes, including the elimination of three reserves, combining other existing reserves, restructuring three capital reserves, and reallocating significant funds to the new Strategic Initiative Reserve.
These changes mean reserve funds will become more strategic in nature and will be targeted at events of financial significance and long-term requirements, particularly strategic initiatives. 
For more information, including a summary of the changes to reserves, updated reserve business cases, and revised debt guidelines, read the staff report. Further information on the 2022/23 Fiscal Framework can found in the overview presentation and the finance presentation, and further information on the 2022/23 Budget process, including frequently asked questions, visit the budget webpage.
*Note: This motion will be final when the meeting minutes are approved by Regional Council.
Highlights of recent Regional Council decisions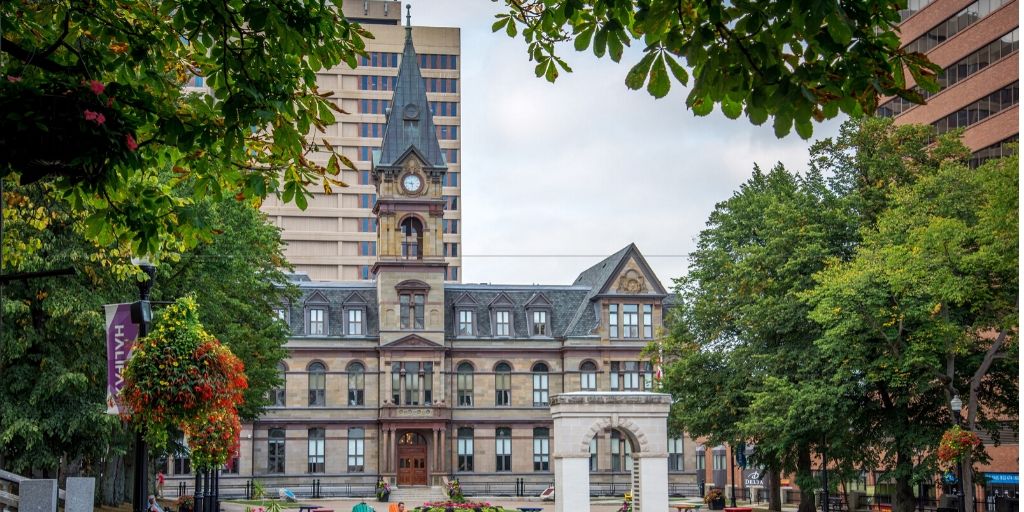 Budget Committee begins 2022/23 budget deliberations
The Budget Committee has directed municipal staff to begin drafting the 2022/23 municipal budget. This budget would propose two potential tax modification scenarios for Council's consideration – one that would increase the average property tax bill for residential and commercial properties by 5.9 per cent tax increase and one that would increase it by 3.7 per cent.
The budget considerations in this year's Fiscal Framework include inflationary pressures, COVID-19 recovery costs and revenue losses, as well as required capital funding for climate action strategic initiatives. A new, Climate Action Tax may also be established to directly support HalifACT, which includes a refurbished electric bus garage in Ragged Lake, 60 electric buses and a number of net-zero municipally-owned buildings. The proposed 5.9 per cent tax increase includes a 3 per cent increase dedicated to climate action and 2.9 per cent related to other operational pressures such as the provincial transfer of 300 road kilometers to the municipality, a 40 per cent increase in fuel prices and an estimated $2.9 million increase for RCMP costs.
Staff had initially proposed a 5.9 per cent tax increase in the 2022/23 Fiscal Framework, which sets a broad, opening strategy for developing the initial municipal budget. The Budget Committee directed staff to prepare a supplemental report exploring options to reduce the final average property tax bill increase from 5.9 per cent to 3.7 per cent.
Following the Capital Budget debate on December 15, detailed discussions will begin in late January with a revised Fiscal Framework followed by budget and business plan discussions in February/March 2022. This will provide appropriate time for the Budget Committee and Regional Council to debate and adjust the budget, including the final property tax adjustment, over the coming months. The final budget expected to be completed by April 12, 2022.
For more information the staff report. Further information can found in the overview presentation and the finance presentation.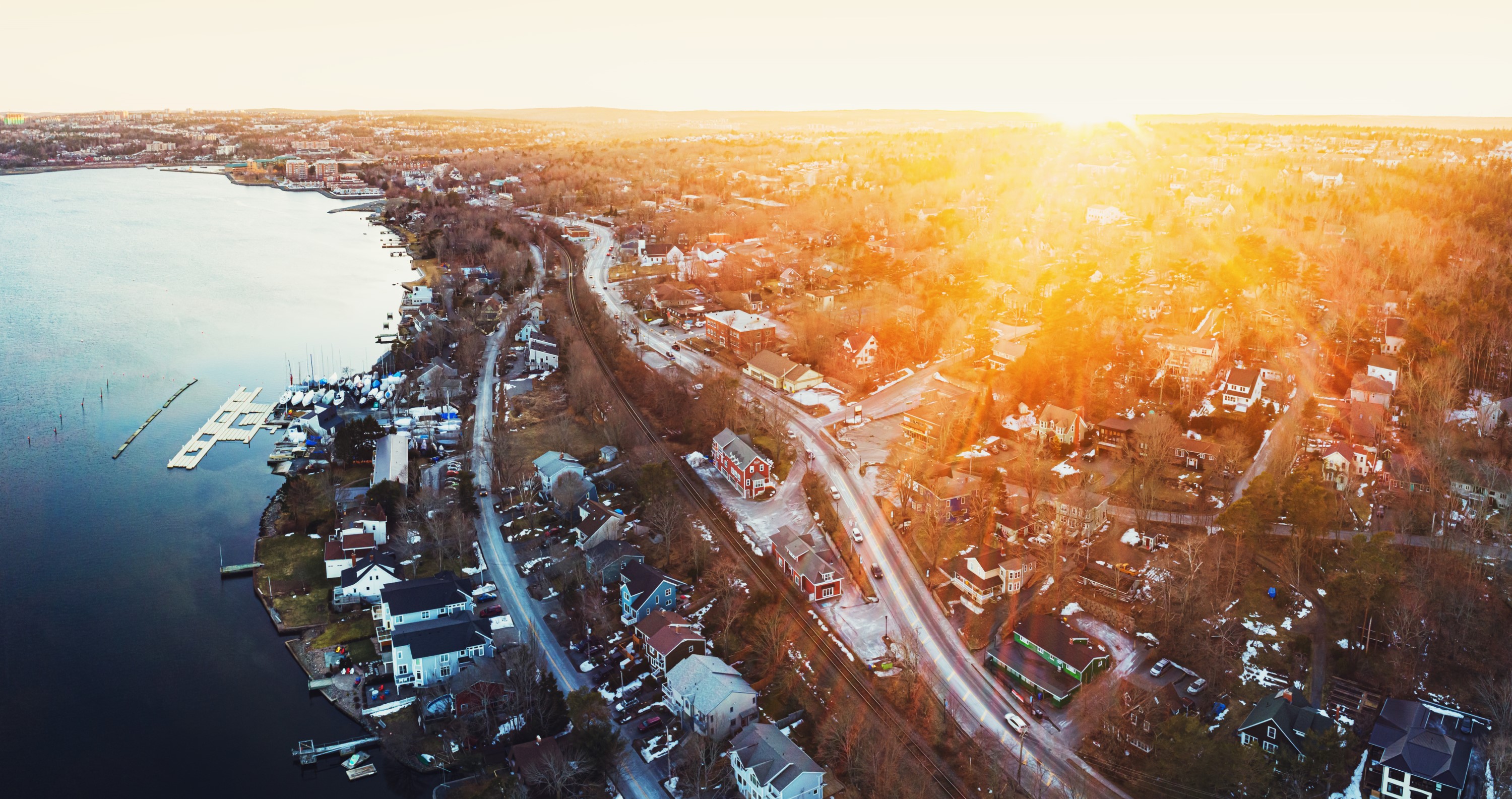 Municipality developing Affordable Housing Strategy
Canada's affordable housing sector is in a period of unprecedented change nationally, provincially and locally. Expiring operating agreements, aging buildings, limited new programs and resources to build new social housing, and a lack of affordable housing are among the main pressures facing the housing system. 
To address this, the municipality will begin developing an Affordable Housing Strategy. This strategy will include a review of the effectiveness of all existing programs and an implementation framework to broaden municipal support for affordable housing. Further, staff will provide a comprehensive update of the municipal housing needs assessment every five years.
The vacancy rate in the municipality has steadily decreased while the average rent has increased. And while the decrease in vacancy rates can be tied to various factors, a major contributor is a significant increase in population. Housing prices are moving beyond what is considered affordable for current residents. When factoring the impacts of redevelopments of existing housing units and the conversion of long-term rental units to short term rentals, it is becoming increasingly difficult to access affordable rental housing.
The housing affordability crisis is deepening. Resources are critically needed to help preserve and grow the stock of affordable housing
For more information, read the staff report.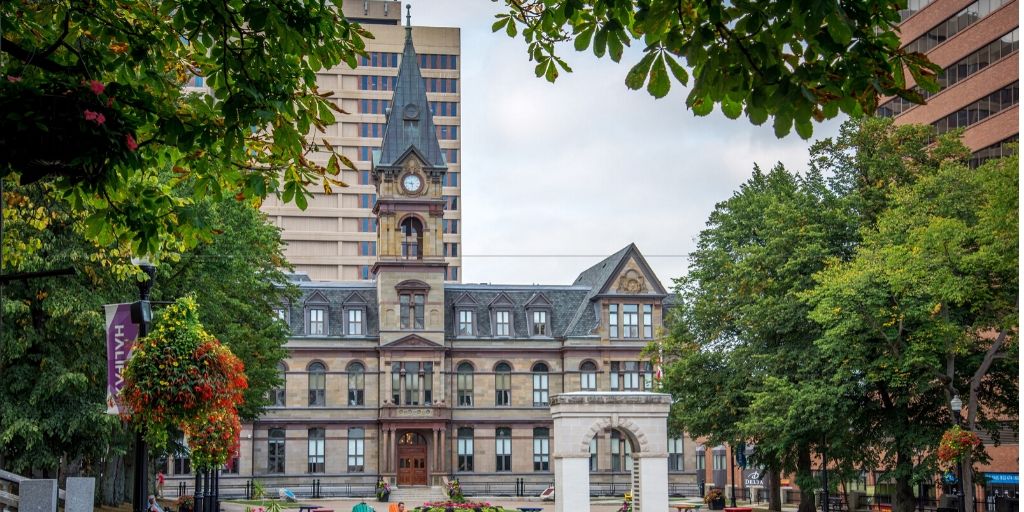 Municipal staff will begin consulting residents on the development of an interim bonus zoning program.
Incentive or Bonus Zoning is a tool that requires developers to incorporate public good to the development and contribution of public spaces and livability of an area. Public benefits can be on the ground, such as public art, or can be received as money-in-lieu, such as funds to be used in support of affordable housing projects or municipal park improvements. These public benefits are generally provided in exchange for predetermined "bonus" development rights, which are granted in addition to what is permitted as-of-right.
This tool was first used in the Downtown Halifax Plan Area, and then subsequently in the Regional Plan Centre Area – where the provision of affordable housing is identified as a required public benefit. However, there is currently no density bonuses program outside of the Regional Centre (apart from the property located at 205 Bedford Highway). This means there is no tool to consistently collect public benefit for developments within suburban and rural areas of the municipality.
On Sept. 14, 2021, Regional Council directed staff to initiate a process to consider amendments to the Regional Municipal Planning Strategy establishing an interim density bonus program for lands outside of the Regional Centre. This will require public benefit for larger developments throughout the municipality until a more formal program is adopted through the Land Use By-law Simplification Process for suburban and rural areas.
Staff will be obtaining stakeholder and public feedback specific to the interim density bonus program through sharing information on Halifax.ca, providing information respecting how comments can be provided to the municipality, and conducting targeted meetings. In addition, staff will review public and stakeholder feedback that relates to an interim density bonus program collected through the Regional Plan Review.
For more information, read the staff report.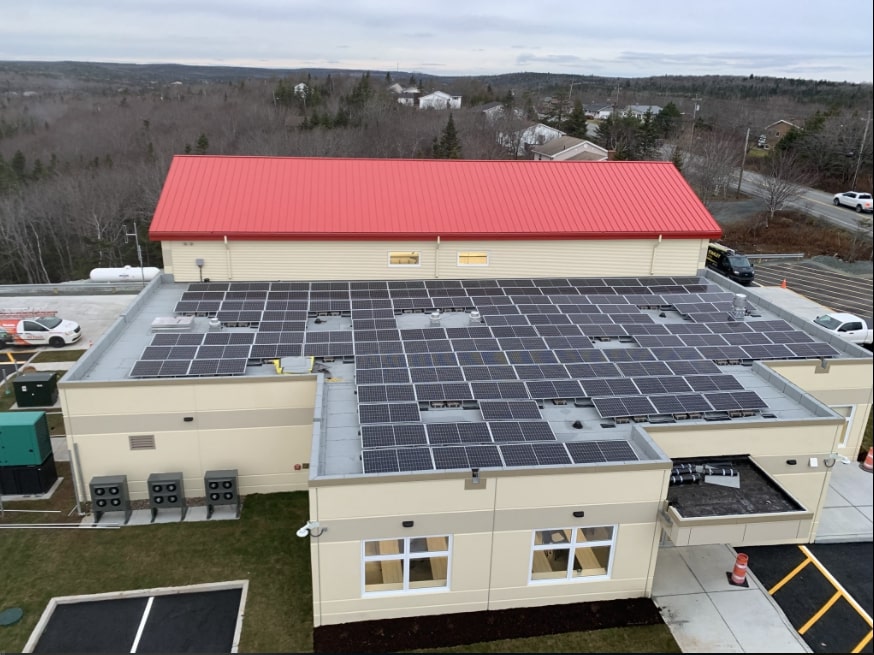 All future municipal buildings to require net-zero standard
Regional Council has adopted Administrative Order 2021-002-OP, Respecting Net-Zero Construction of New Municipal Facilities within the Halifax Regional Municipality.
This administrative order will apply to all new municipal facilities, requiring that they be designed and constructed to a net-zero standard. Net-zero means that 100% of the building's energy need is generated on-site or off-site through a renewable source. 
The municipality's population is expected to increase 30% by 2050, which will drive the demand for new residential and non-residential buildings. While new buildings will be more efficient than the current building stock, HalifACT: Acting on Climate Change Together requires that all new residential and non-residential buildings be built to a net-zero standard no later than 2030.
Municipal operations make up about 1% of community-wide emissions. While this is low, the municipality has the responsibility to lead and demonstrate practices that will encourage broader emission reductions and help spur economic development. The implementation of net-zero standards works to meet the municipality's target of net-zero municipal operations by the year 2030.
For more information, read the staff report.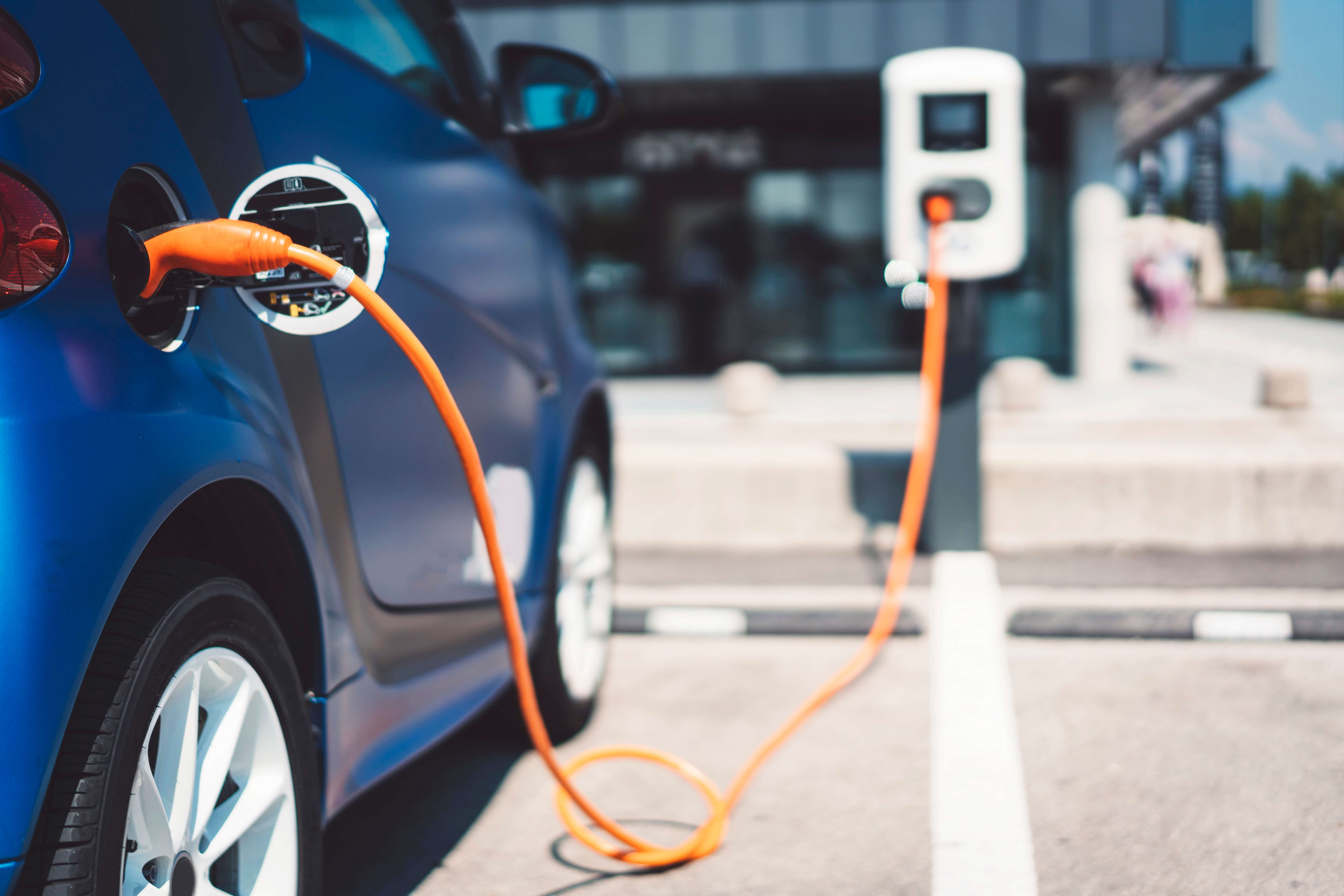 Municipality adopts Electric Vehicle Strategy
The municipality has adopted the Municipal Electric Vehicle Strategy. This Strategy lists direct and indirect actions required to accelerate transition to electric vehicles. Specifically, the Strategy focuses on four key areas:
Public Charging Infrastructure, which includes a detailed plan of the number of chargers required within the municipality, specific recommendations on geographical locations, and overall cost estimates;
Electric Vehicle Policies, which includes recommendations on municipal and provincial policies that can help increase access to home charging and alleviate the barrier to electric vehicle adoption;
Advocacy and Support, which includes critical actions outside of the municipality's jurisdiction but for which it can advocate for; and
Light Duty Fleet Electrification, which includes a roadmap for electrifying its light duty fleet to achieve its 100% electric vehicle target in the most cost effective and the least disruptive way.
This Strategy was developed by industry experts leveraging their expertise in clean mobility and their proprietary modeling software – as well as by reviewing electric vehicle strategies in other jurisdictions and conducting extensive stakeholder engagement consisting of municipal staff, sectoral leaders and community members.
The development of a municipal electric vehicle strategy, which would offer a guide to a low carbon transportation transition, was one of seven critical areas in HalifACT: Acting on Climate Together. While the first priority is a transition to public transportation or active transportation, HalifACT also recommends that the municipality take significant action to accelerate the transition to electric vehicles.
For more information, read the staff report.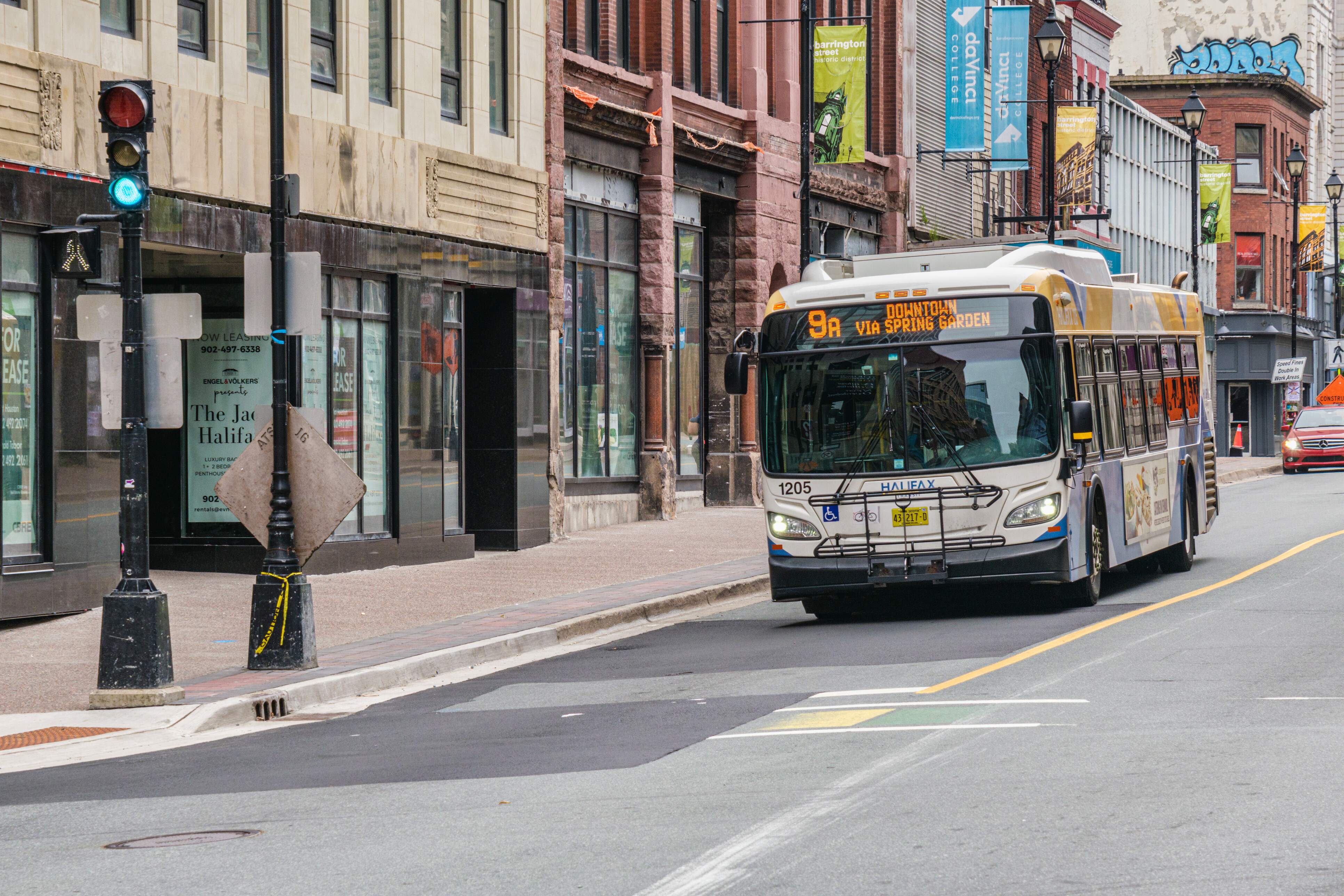 Regional Council passes first reading of User Charges By-law to offer discounted bulk transit fares
Non-profit and charitable organizations, as well as event organizers, are one step closer to accessing discounted bulk transit fares with proposed amendments to By-law U-100, User Charges By-law. This is in response to previous requests from organizations looking for bulk purchases of transit fares at a discounted rate. This proposed by-law will now return to Regional Council for a second reading.
For registered charities and non-profit organizations, this amendment will allow them to easily purchase single-fare sheets of 10 to distribute to clients. It fills a much-needed gap for residents who require immediate, short-term assistance and is a cost-effective mechanism to manage tight budgets and fluctuating demands for transit fares.
For event organizers, this amendment will provide the opportunity to waive transit fares for attendees who show their event tickets to and from the venue by bulk purchasing transit tickets at a discounted rate.
This action is in addition to existing Halifax Transit policies, programs, and donations, including:
Community Support Policy, allowing Halifax Transit to donate transit tickets to registered charities and non-profit organizations;
Department of Community Services Pass, providing free annual bus passes to eligible income assistant clients and their families in the Halifax Regional Municipality;
Welcomed in Halifax, providing annual passes to new immigrants, refugees, and asylum seekers in need;
UPass Program and Student Transit Pass Program, providing free transit passes for students at select high schools and post-secondary instructions; and
Children Ride for Free Program, waiving all transit fees for children under the age of 12.
The implementation of discounted bulk transit fares will encourage and diversify ridership; support local music, sporting, and cultural events; and strengthen public safety, accessibility, mobility, and social equity efforts for vulnerable communities.
For more information, read the staff report.