Highlighted below are a few recent decisions by Regional Council that reflect steps being taken by the municipality to make a difference in the Halifax region. For more details regarding all matters deliberated by Council and the direction given to municipal staff, please see the action summaries which are posted to the online meeting agendas within one business day as well as the meeting minutes which are posted online once approved by Regional Council.
Highlights from 21 July, 2020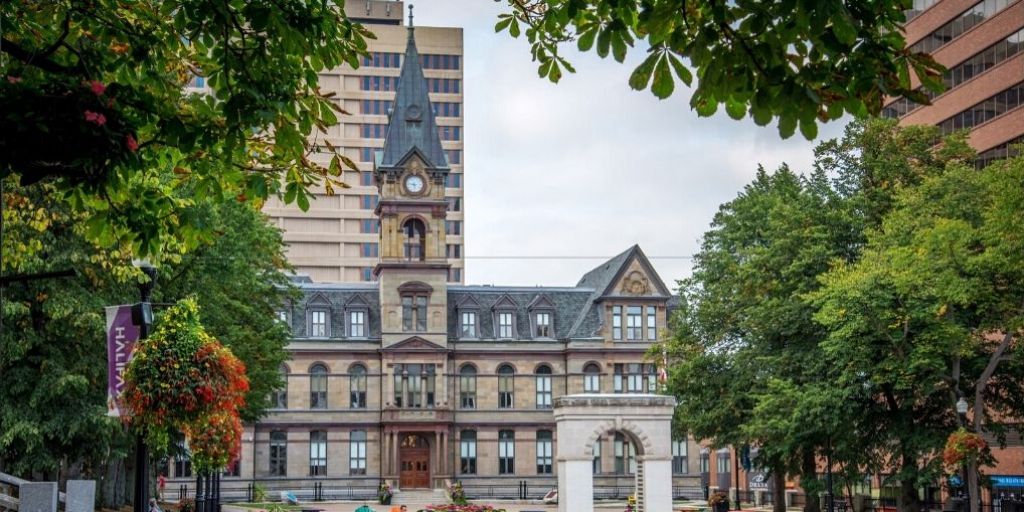 Task Force recommendations approved by Regional Council
Today, Regional Council has approved the 20 recommendations as amended, outlined in a staff report of the Task Force on the Commemoration of Edward Cornwallis and the Recognition and Commemoration of Indigenous History.
The recommendations are based on the deliberations of the Task Force, including input from two phases of public engagement sessions and feedback submitted in writing to the Task Force.
The formation of the Task Force and the completion of this report are significant achievements between the Halifax Regional Municipality and the Mi'kmaq. The passing of these recommendations marks an important step towards reconciliation.
Depending on the recommendation, different business units and stakeholders will be responsible for overseeing the execution of each recommendation and engaging with stakeholders. Some of the recommendations may require further discussion or staff reports at Regional Council. Next steps will be determined based on Council and administrative priorities and initiatives, budget considerations and partnerships with other organizations, as directed by Regional Council.
For more information, read the staff report and the recommendation report from the Task Force (attachment two of the staff report).
Council amended recommendation five of the Task Force report to allow for the establishment of a process  to engage community and stakeholders in regards to changing the name of Cornwallis Street.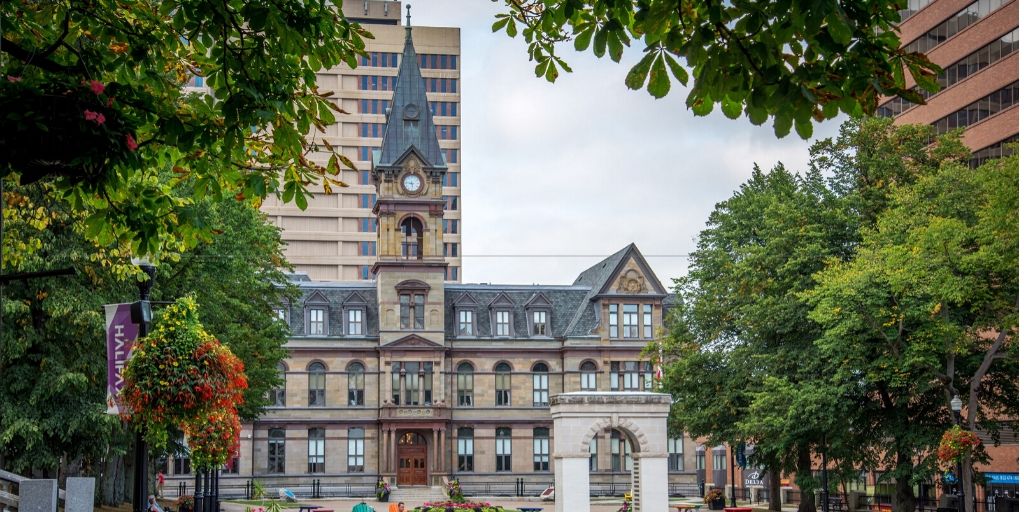 International Decade for People of African Descent proclaimed for 2015-2024 

Regional Council has directed the Chief Administrative Officer (CAO) to authorize the Mayor, on Regional Council's behalf, to proclaim the years 2015 to 2024 as the "International Decade for People of African Descent," with the theme "People of African descent: recognition, justice and development."

The Decade aims to strengthen actions and measures to ensure the full realization of the economic, social, cultural, civil and political rights of people of African descent, and their full and equal participation in society. 

Regional Council has also directed the CAO to develop an anti-Black racism action plan in support of this proclamation. 

For details, read the report.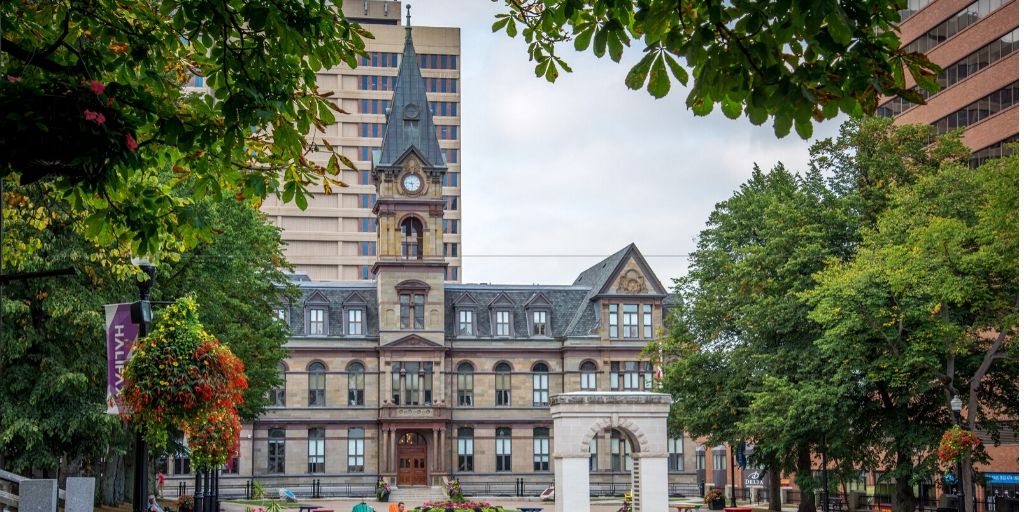 Bringing special events to the region safely 

Special and large-scale events are part of what make the Halifax Regional Municipality a unique destination to live, work and play, however, due to public health restrictions surrounding COVID-19, many events have been cancelled, postponed or shifted to online platforms and other contact-free models. 

Following approval of the 2020/21 budget recast in June, Regional Council has approved funding for a number of events to be offered virtually. Additionally, Regional Council has approved a Major Hosting grant for the 2022 International Canoe Federation (ICF) Canoe Sprint World Championships.

To learn more, read the report. 

The virtual WE Day Atlantic Canada event has been removed, as the organizers have indicated this event will not be proceeding.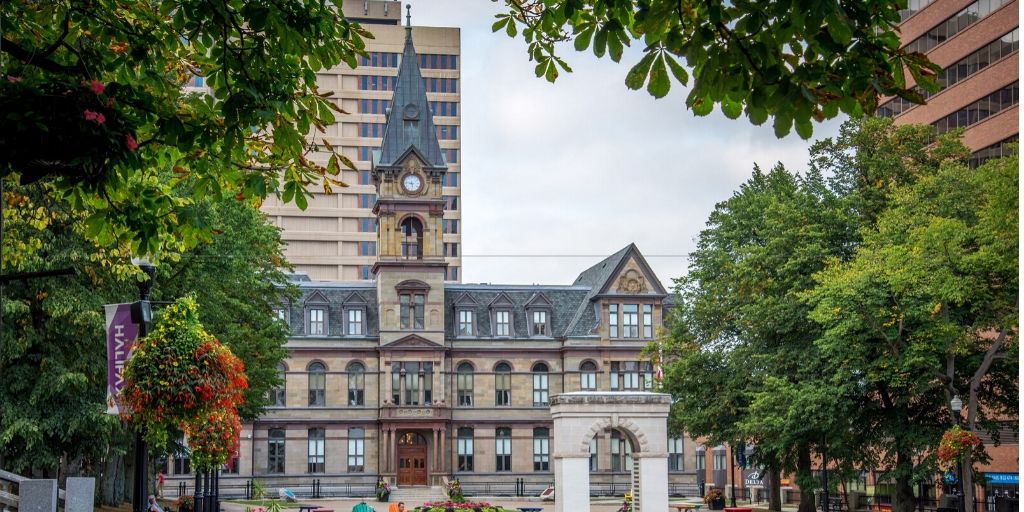 Providing funding to community-run events in wake of pandemic

Regional Council has directed the Chief Administrative Officer (CAO) to approve funding in support of several community-run events and festivals within the municipality. 

As COVID-19 has evolved over the past months, event organizers and cultural organizations, many of which are reliant on municipal funding, have faced additional strain from having to revise and adapt event plans. 

This funding will ultimately support organizational sustainability as well as event organizers in safely providing entertainment to their communities.

For details, read the report. 

The Cole Harbour Harvest Festival has been removed at the request of the organizers. 
Halifax Transit Fare Management project explores mobile ticketing applications 

Regional Council has directed the Chief Administrative Officer (CAO) to procure an electronic fare solution for Halifax Transit. Phase two of the Halifax Transit Fare Management Strategy may involve the procurement of a mobile ticketing application. 

Phase 1 of the fare management project began in early 2017 and focused on farebox replacement, however, was cancelled in an effort to develop a more comprehensive electronic fare-payment program.

To learn more, read the report.  
Tender awarded for Phase 2 of the Woodside Ferry Terminal Recapitalization project

Regional Council has directed the Chief Administrative Officer (CAO) to award the Woodside Ferry Terminal Recapitalization – Phase 2 tender to Bird Construction. Phase 2 of this work includes:
New exterior cladding, glazing and roofing systems
New interior finishes, new security and fare management kiosk, re-designed universal washrooms and renovated staff areas
New escalators at both levels (four in total)
New mechanical, electrical, security and communications systems.
With an average of 2,300 passenger trips each weekday, the goal of this recapitalization project is to improve passenger flow and universal accessibility and customer experience at the Woodside Ferry terminal over the next 20 to 30 years. Phase 2 is scheduled to begin later this summer, and will take two construction seasons to complete.

Read the full report here.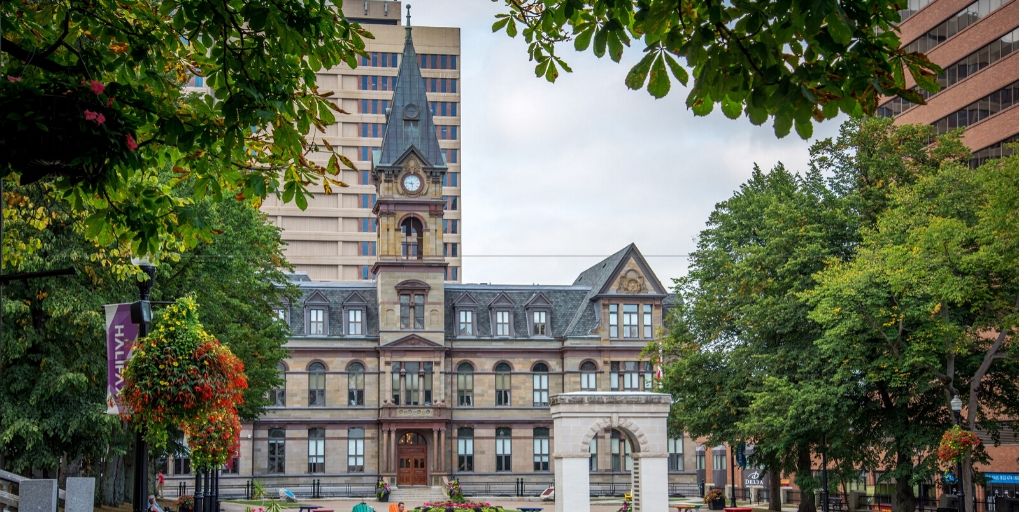 Carroll's Corner Community Centre gains new operating model

Regional Council has directed the Chief Administrative Officer (CAO) to negotiate and execute a Facility Operating Agreement with the Carroll's Corner Community Centre (CCCC). 

Under this newly approved governance model, the municipality will serve as the ongoing facility owner and will pay an annual operating subsidy, while the CCCC Board of Directors will be responsible for the possession and occupation of the facility—this allows for enhanced services at the local level reflective of the community's needs. 

The CCCC plays a critical role in meeting recreational and social requirements within the community, and the municipality and the facility have a common interest in providing the best experience and value possible. 

For details, read the report. 
Previous highlights of recent Council decisions
Municipality to apply for funding in support of active transportation projects in rural areas 

Regional Council has directed the Chief Administrative Officer (CAO) to prepare and submit an application for infrastructure funding from the Province of Nova Scotia to provide funding towards two active transportation projects in rural areas. These projects include implementing trail facilities in East Preston along Trunk Highway No. 7, as well as paving gravel shoulders on Mineville Road, between Trunk Highway No. 7; and Candy Mountain Road. Both projects offer opportunities to improve safety and connectivity for pedestrians and cyclists in more rural communities within the municipality. 

In recent years, the municipality has added paved shoulders to Active Transportation Plan candidate routes such as Hammonds Plains Road, Lawrencetown Road (Trunk 207) and First Lake Drive. 

For details, read the report.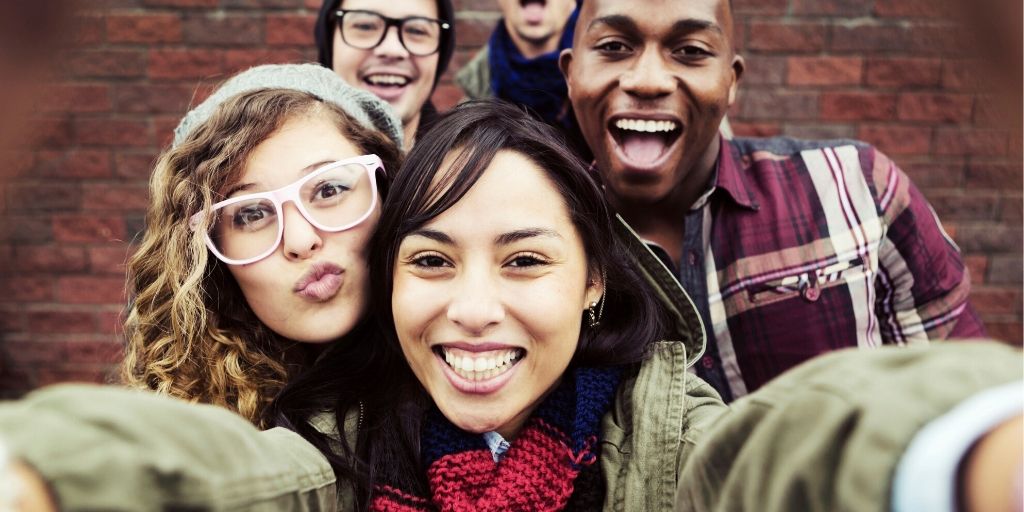 Regional Council accepts Youth Engagement Report 2020 
Regional Council has directed the Chief Administrative Officer (CAO) to accept the annual Youth Engagement update, outlining youth activities in the municipality between April 1, 2019 to March 31, 2020. The report provides an overview of the services and programs offered to youth, feedback received from youth at engagement events and programs, as well as the following next steps:
Continue to provide an annual information report to the Community Planning and Economic
Development Standing Committee (CPED) regarding trends, issues, best practices and actions taken with respect to youth programming.
Begin to work on the second version of the Youth Services Plan, engaging multiple municipal business units and youth during its creation.
Complete assessment of the "The Den" pilot project and return to Regional Council for direction on the continuation of the program.
Review the data collection process that informs this report and implement changes to make reporting more consistent across business units and within Parks and Recreation.
Details can be found in the report.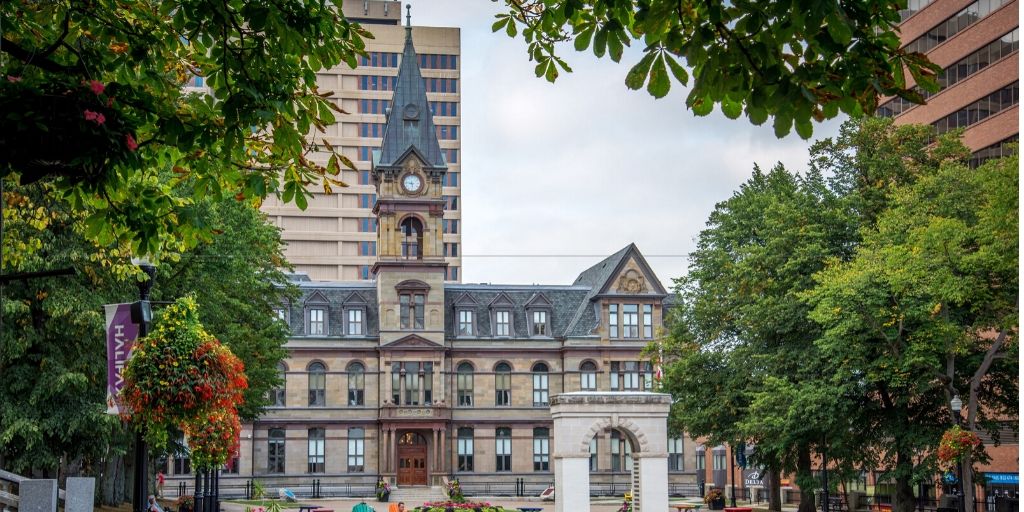 Several grants approved for subsidized transit in rural communities
Regional Council has directed the Chief Administrative Officer to approve several grants for the Rural Transit Funding Program—an initiative which allows non-profit transit operators in rural communities to apply for grants to subsidize the cost of operating their community-based transit services. These transit service providers offer an efficient, cost-effective form of public transportation outside of Halifax Transit's Urban Transit Service Boundary.
The Rural Transit Funding Program is comprised of two parts—firstly, providing an annual lump sum payment of either $5,000 or $10,000, and secondly, offering a flat rate of up to $0.50 per kilometer travelled while providing transit service.
For details, read the report.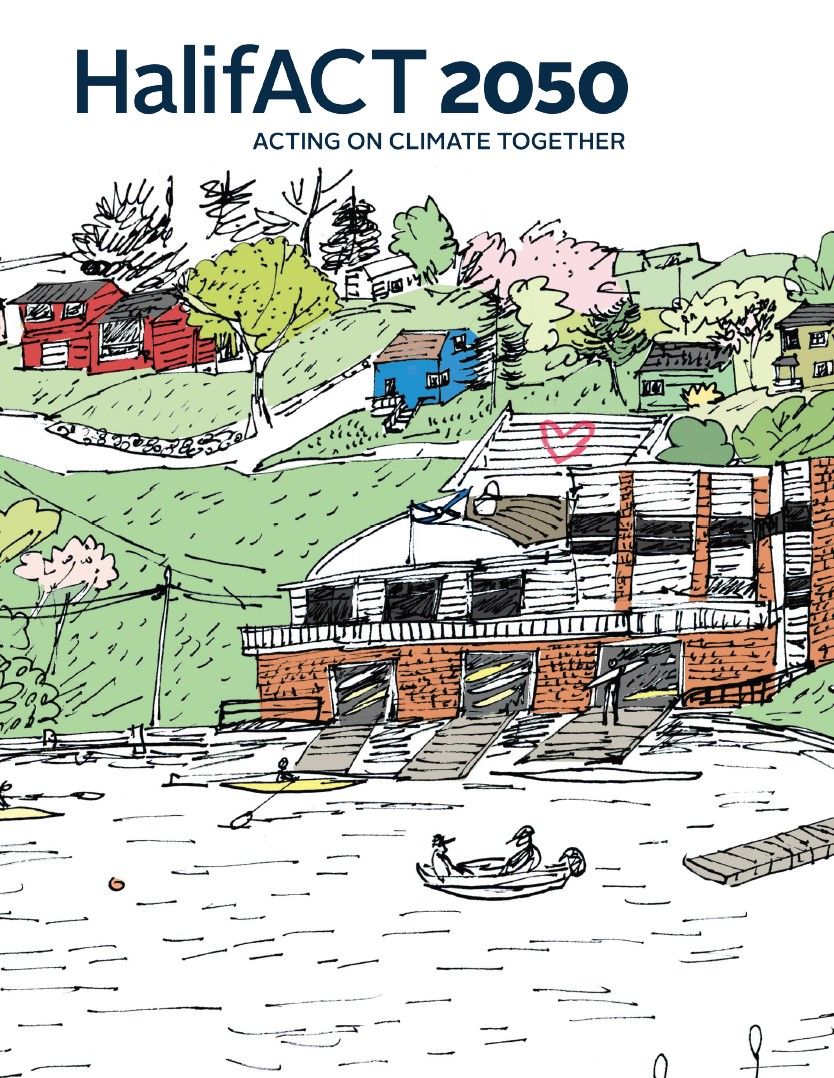 HalifACT 2050: Acting on Climate Together approved
Regional Council has approved the HalifACT 2050 – Acting on Climate Change Together plan, the municipality's long-term climate action plan to reduce emissions and help communities adapt to a changing climate.
HalifACT 2050 is a commitment to reducing emissions, switching to clean and reliable energy sources and demonstrating local government leadership. This transformational plan aligns the Municipality's efforts to support an equitable shift to a low-carbon economy by 2050. The plan will also help communities adapt by raising awareness about climate hazards and helping them better prepare. In addition to the environmental benefits, the implementation of this plan will lead to economic opportunities, healthier communities and a more resilient Halifax.  
To learn more and read the plan, visit halifax.ca/climate.
New candidate routes added to the Active Transportation Priorities Plan
Regional Council has identified components of the Community of East Preston Active Transportation Plan, Crichton Avenue, Glen Manor Drive and Micmac Boulevard as candidate routes as part of the Active Transportation Priorities Plan.
The Active Transportation Priorities Plan outlines where and how the municipality plans to build new active transportation greenways, sidewalks and enhanced bicycle facilities.
This designation means that pedestrian and bicycling facilities should be considered if a new land use development or capital project is implemented in these areas.
For more information, read the report.
Tenders awarded to two transit priority corridors
Regional Council has awarded tenders to two transit priority corridors – Bayers Road, and Young and Robie streets.
Halifax Transit's Moving Forward Together Plan identified Bayers Road as a transit priority as it is a critical bottleneck for transit service into and out of Downtown Halifax. In February 2018, Regional Council agreed to proceed with the detailed design of dedicated bus lanes in both directions on the Bayers Road corridor.
Young and Robie streets have now been identified as transit priority corridors. The scope of work will consist of numerous upgrades and installations, including placement of pavement markings; intersection modifications at Robie Street and Cunard Street; installation of new concrete curb and gutter; concrete sidewalk and section of multi-use path; traffic signal upgrades; landscaping; and traffic control measures.
For details, read the Young Street & Robie Street Transit Priority Corridor – Phase 1 report and the Bayers Road Transit Priority Corridor – Phase 1 report.