Heating with Wood:
Heating with Electricity:
Heating with Gas or Oil:
Dan Doofus starring in "Hot Flashes"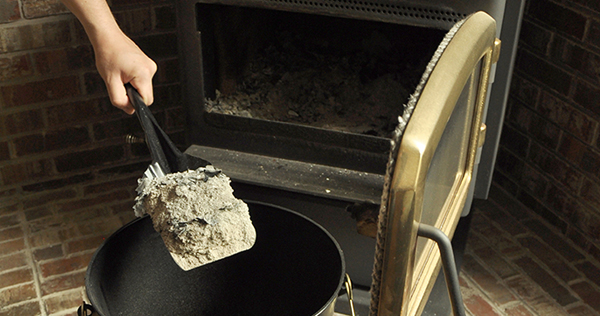 Most wood burning appliances do not burn wood completely – small pieces of embers and charcoal are left, and, unless disposed of properly, pose a significant fire hazard.
Ashes should be stored in a covered metal container placed outside and away from your home and any other combustibles. The only time ashes are safe is when they are completely extinguished. This ensures there is no heat, no sparks and not a single ember.
When it comes to safe ash removal, the danger is in the small bits of embers mixed and buried within the ashes. These buried hot embers can stay dormant for several days because the ash acts as an insulator prolonging the embers from fully burning out. Like any smouldering fire, sometimes all these embers need to cause a fire is a little bit of oxygen (readily available in the air we breathe) and a little bit of fuel. Make sure they have neither.
Even when ashes are disposed of in a proper container – metal can with a tight-fitting lid, elevated bottom and placed on a non-combustible surface – safe removal is not yet complete. A fire hazard remains if the ashes are removed from this safe container before all embers are completely extinguished. There is no "set time" for determining complete extinguishment as it is dependent on several variables including size of embers, type of wood burned, type of ash can, etc.
If you are unsure, please err on the side of caution and leave the ashes in the safe container for a few days longer. Many wood burners utilize a "two" ash can rotation system as an extra precaution.
Chimney Maintenance: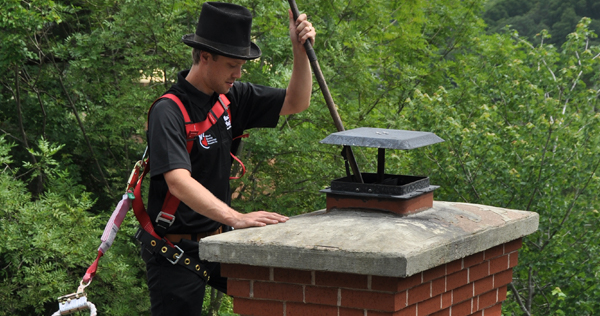 Heating equipment and venting systems should be cleaned and inspected every year by a qualified person. This is important even if you haven't even used your appliance since the venting system was last cleaned and inspected.
We generally associate chimney maintenance with the removal of dangerous creosote - a blackish/brownish gummy substance that can form quickly on the interior walls of a chimney flue. You can check for creosote build up by shining a light from the top and/or bottom of the flue together with one or more mirrors. Soot or creosote deposits more than 3 mm thick indicate the need for immediate cleaning, possible changes to the way you burn, and more frequent inspections.  Sufficient amounts of creosote build up can easily catch fire.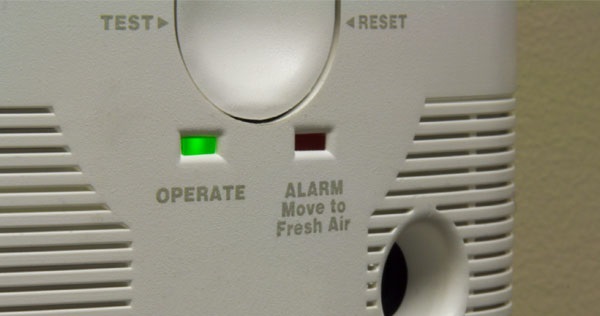 There is however another important reason to have your venting systems inspected each heating season prior to using your fuel burning appliance - Carbon Monoxide (CO).
CO is a by-product of incomplete burning and we don't want it in our homes; it must be safely vented to the outside through the flue pipes and chimney. But what if there is a blockage somewhere in this very important venting system? Birds, rodents, or other small animals may have nested in, liners may have collapsed or pieces of bricks, caps or other components may have fallen in and become lodged in the flue. If you don't inspect, you won't know. CO is the "silent killer" - you cannot see or smell it if it is accumulating in your home.
Make the maintenance of your fuel-burning appliances and venting systems an absolute priority. The best way to ensure that you and your family are not exposed to CO is to eliminate it at the source and to install interconnected CO alarms on every level of your home and inside every bedroom.
Learn more about Carbon Monoxide (CO)
Solid Fuel Burning Appliance (Wood/Pellet Stove, Fireplace) Maintenance: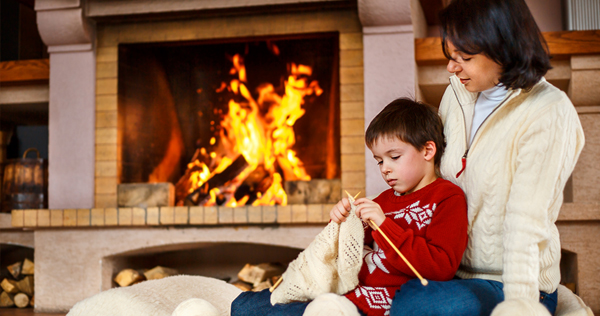 Before use, all fuel burning heating equipment, including solid fuel burning appliances, should be inspected each year. If you do not feel comfortable doing your own inspection, cleaning and maintenance a certified professional can help. Find a WETT Certified Professional
If you have the manual that came with your appliance there should be a chapter on maintenance. If not, most manuals can be found on the internet. Always refer to and follow the manufacturer's instructions for the care and use of your appliance. Proper maintenance plays a key role in enjoying safe, comfortable heat throughout the heating season.
Checklists should include:
Smoke/CO alarms
Chimney/venting system
Gaskets
Damper
Door glass and spark screens
Firebox
Fire bricks
Grate(s)
Ash pan
Fan
Overall condition of appliance
Floor pad and shields
Ash bucket and lid
Fire tools
Condition of firewood to be burned
Learn more: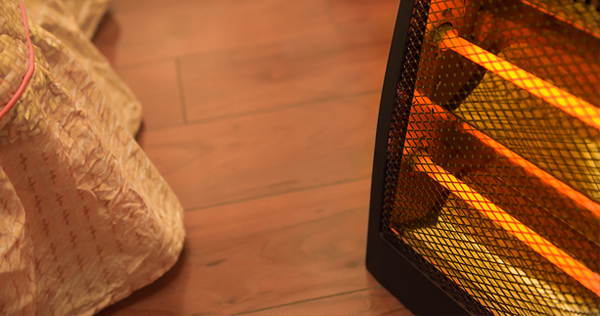 As the saying goes – "space heaters need space". The most common contributing factor to fires involving portable space heaters is placing the heater too close to things that can catch fire.
Other contributing factors include using space heaters with extension cords or power bars, leaving the room without turning the space heater off and, using a space heater that does not have an approved certification mark. There are several certification organizations who approve electrical equipment for use in Nova Scotia. These testing agencies include CSA, ETL and ULC and they are your friends. They are there to protect you. Seeing and recognizing one of their symbols on the electrical equipment you use provides greater piece of mind. Remember too that you must always follow the manufacturer's instructions for use and maintenance of your space heater.
Learn more:
Stationary Space Heaters (including baseboard and wall heaters):
Although generally thought to pose less of a fire risk than fuel burning heating equipment, stationary electric heating equipment, including baseboard and wall heaters, can also present a fire hazard; especially if improperly installed or maintained. Stationary space heating equipment, water heaters and central heating equipment should always be installed by a certified electrician.
One of the more common fire safety issues we come across with electric baseboard and wall heaters is inadequate "clearances" between the heating units and things that can catch fire. Manufacturer's instructions provide the "minimum" safe distance to keep furniture, drapes, bedding and other combustibles away from the unit. These required distances should always be followed. Placing combustibles too close to the heater can block the airflow in and around the heater creating a fire hazard by concentrating the heat on and around the combustible. If you don't have the manual for the make and model of your heater one can often be found on the internet. Clearance requirements vary model to model; some allow combustibles to be placed as close as 3" while others require at least 12". If you are unsure, err on the side of caution and allow at least 12".
Regular cleaning is a must do as well as it keeps combustible dust and pet dander from building up in and around the heater. Check too for crayons, small toys, clothing or other items that may have fallen in or onto the heater.
Learn more about the electricity in your home.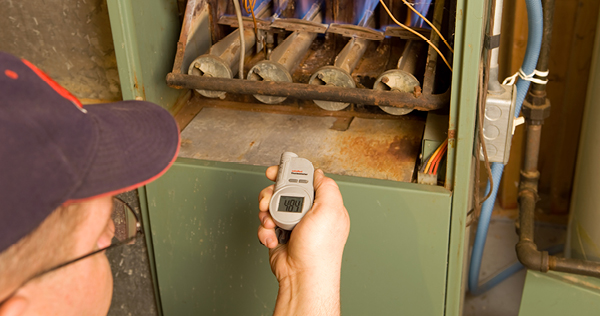 The National Fire Code of Canada (NFC) states that heating systems, including appliances, shall be operated and maintained so as not to create a hazardous condition. This means "as per the manufacturer's instructions" and includes annual inspections of both the appliance and the chimney/venting system.
To lessen the risk of a fire or of Carbon Monoxide (CO) poisoning your furnace or boiler requires regular maintenance by a qualified technician. Contact your fuel provider to schedule an annual maintenance inspection prior to turning your appliance on for the heating season. It may be helpful too to ask the technician if there is any additional maintenance you should be doing yourself, in-between annual inspections; changing filters, bleeding lines, vacuuming ducts etc. If there is, ask the technician for clear instructions on how to conduct the maintenance items.
If you heat with natural gas smell and listen for leaky gas connections. If you believe there is a gas leak, immediately leave the house and leave the door(s) open. Never strike a match. Any size flame can spark an explosion. Before turning the gas back on, have the gas system checked by a qualified gas technician.
Learn more Heritage Gas Safety
Fire Prevention – Together We Make a Difference!