PLANNED OUTAGE - Municipal Permitting, Planning, Licensing & Compliance (PPL&C) System Upgrade: MAY 28 – JUNE 1, 2021
The upcoming planned outage of the PPL&C solution for online permit applications will take place from 6:00 p.m. May 28 until 5:00 a.m. June 1, 2021. Both the internal staff portal and the Online Customer Portal will be unavailable to our customers and staff. No new applications will be accepted during this time and activity on submitted applications will be limited.
The PPL&C upgrade includes a number of changes which will further improve the customer experience. The Application, Contractor Profile, Payment, and My Activity areas of the Customer Portal will all receive enhancements. A significant update will be the addition of our Mobile Inspector Application. This new feature will allow our Building Officials and other inspectors to complete inspections digitally onsite.  Inspection reports will be available for customers through their Customer Portal Accounts same day.
We acknowledge the timing of this planned outage overlaps with fee increases being implemented by the Halifax Regional Water Commission (HRWC).  We have experienced an increase in the number of applications over the last few months, as customers submit applications before the upcoming HRWC fee changes come into effect on May 31, 2021. On that note, please ensure that if you are preparing an application, it must be submitted online and fees paid prior to 6:00 p.m. May 28, 2021 to ensure your application is processed with the current HRWC fees.   

We appreciate your patience during this planned outage and will communicate with you when the Online Customer Portal is back open on June 1, 2021.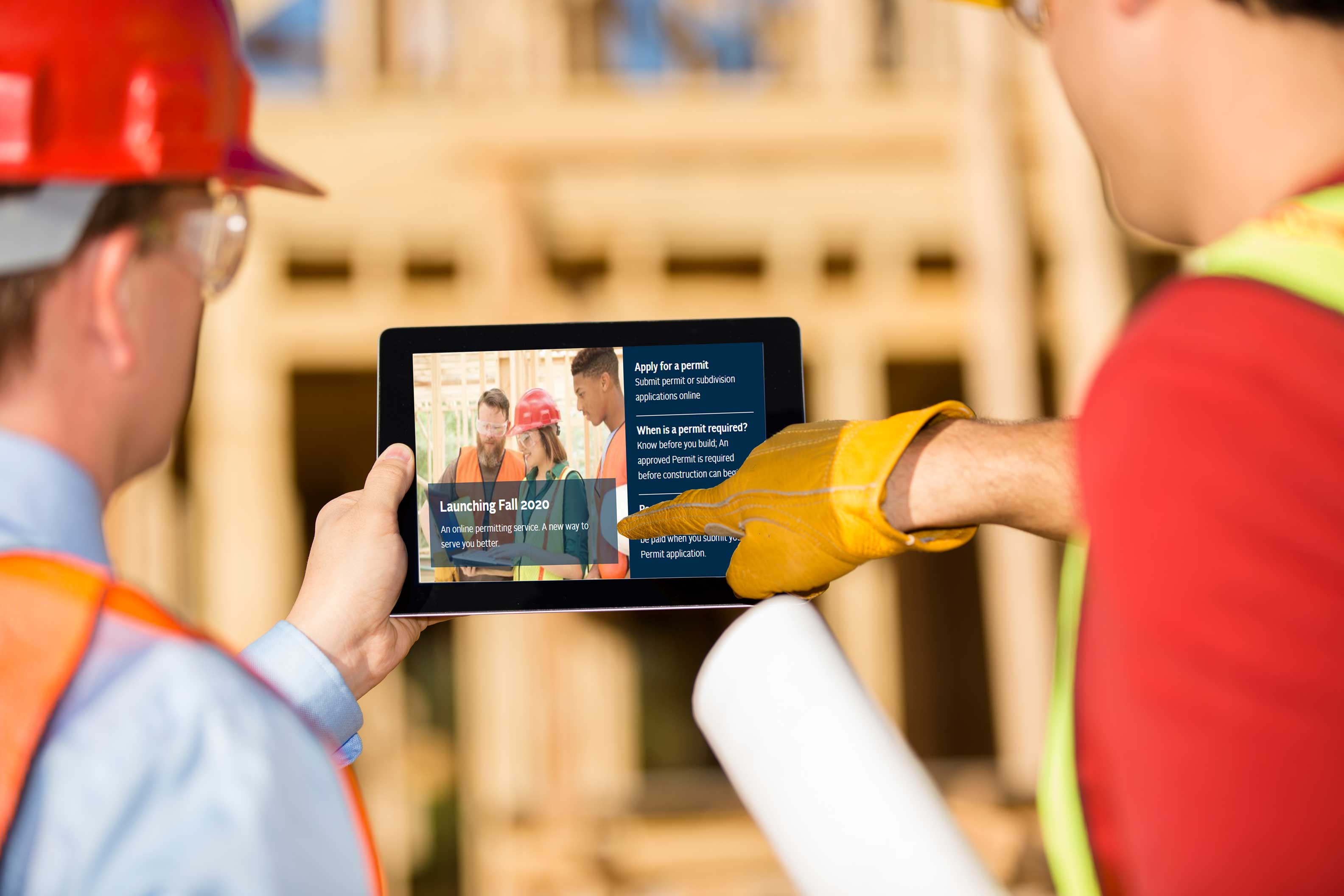 What's Else is New?
Check out what's new by reading the updates and announcements below:
Redesigned web pages - We've updated our webpages to make it easier for you to find out everything you'll need to know about the permits required for your next project and to make it easier for you to find online help to navigate the permitting system (see below). 
Metric Measurement Requirements - As part of our transition to the new system we will also begin transitioning to the metric system for applications.  
Metric measurements are required for the following:
• All measurement fields in the new online application form must be entered in metric. These include area and height (for example: building footprint area and height of building)
• All measurements captured in metric on the online application should also be noted in metric on the submitted plans. A soft conversion is recommended and notation on the plans or a cover letter is acceptable for those specific data fields found on the application.
Although we are not seeking a full transition to metric drawings at this time, we are in the process of establishing a transition plan that will meet the needs of industry and the municipality. 
Permitting, Planning. Licensing & Compliance (PPLC) Modernization - Planning & Development is undertaking a multi-year initiative to modernize its services. In 2020 we rolled out the new permitting system. Licensing, Compliance and Planning modules are in the works for the near future. View the project page for specific updates. 
Please visit this webpage often for updates.