PPL&C Release 2 Complete
Release 2 rolled out on March 21, 2022 bringing licensing online for customers and violation inspection and enforcement into the system for staff. Now, in addition to applying for a permit, businesses and individuals can apply for temporary sign, sidewalk cafe, and vendor licenses online 24/7. Here are some key features of the online business licensing system:
•     Apply for a license online 24/7 - when it's convenient 
•     Secure online payments accepted
•     Digital record-keeping and improved access to license information 
•     Full integration with the municipal GIS map database
•     All measurement fields in the online system must be entered using metric measurements only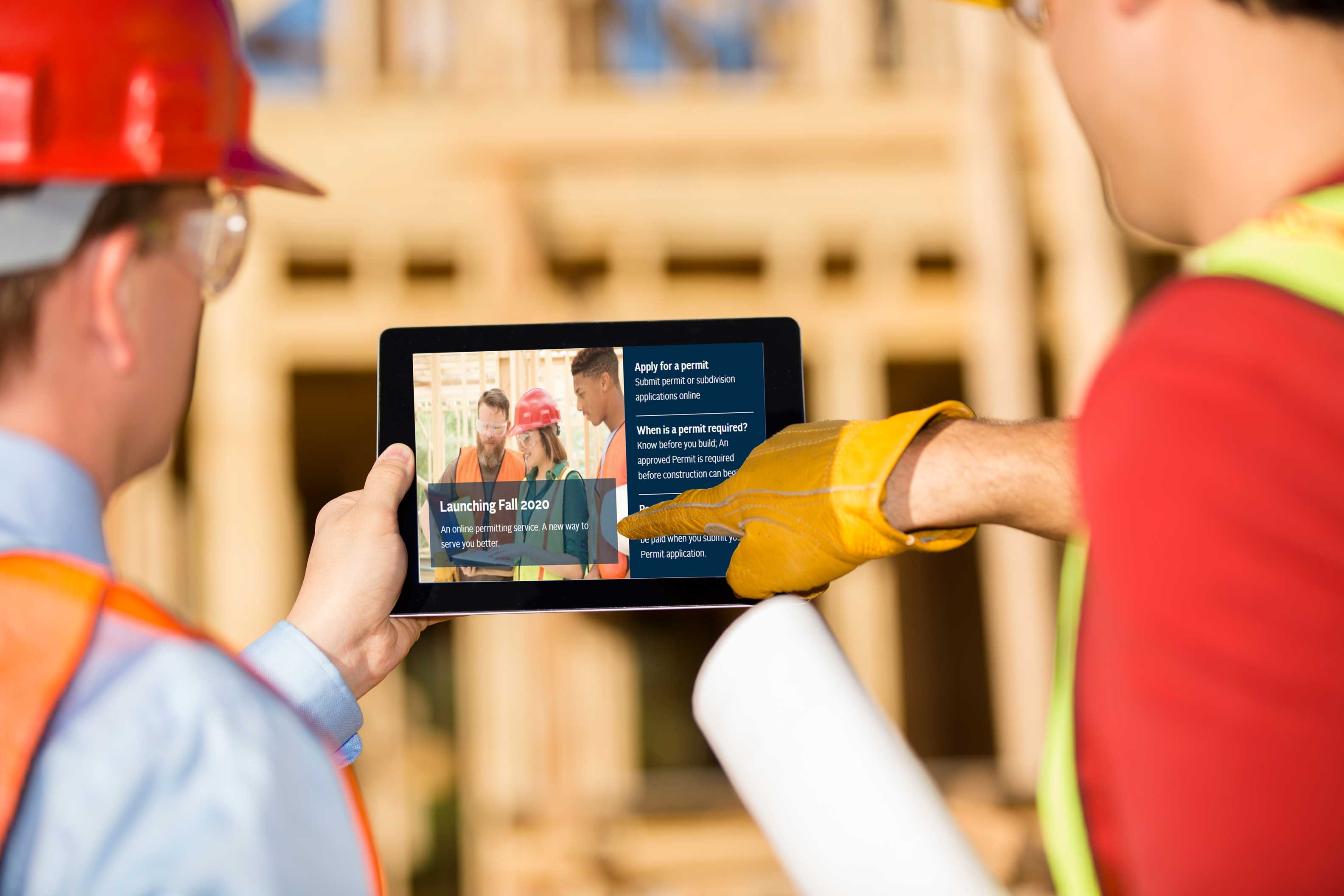 Did you know?
Redesigned web pages - Our web pages have been redesigned to make it easier for you to find out everything you'll need to know about the permits required for your next project and to make it easier for you to find online help to navigate the permitting system. 
Metric Measurement Requirements - As part of our transition to the new system we will also begin transitioning to the metric system for applications.  
Metric measurements are required for the following:
• All measurement fields in the new online application form must be entered in metric. These include area and height (for example: building footprint area and height of building)
• All measurements captured in metric on the online application should also be noted in metric on the submitted plans. A soft conversion is recommended and notation on the plans or a cover letter is acceptable for those specific data fields found on the application.
Although we are not seeking a full transition to metric drawings at this time, we are in the process of establishing a transition plan that will meet the needs of the industry and the municipality. 
Permitting, Planning. Licensing & Compliance (PPLC) Modernization - Planning & Development is undertaking a multi-year initiative to modernize its services. In 2020 we rolled out the new permitting system. In 2022 we rolled out the new licensing system. In 2023 we expect to bring the planning modules online.  
Please visit this webpage for updates.