The Online Solution You've Been Waiting For
The Halifax Regional Municipality's Planning & Development Department is dedicated to providing our construction and development customers with a new state-of-the-art online permit management, plan review, and inspection services system.
We're looking forward to providing you with a new, higher level of service that makes building, renovating, living and working in our community a more enjoyable experience!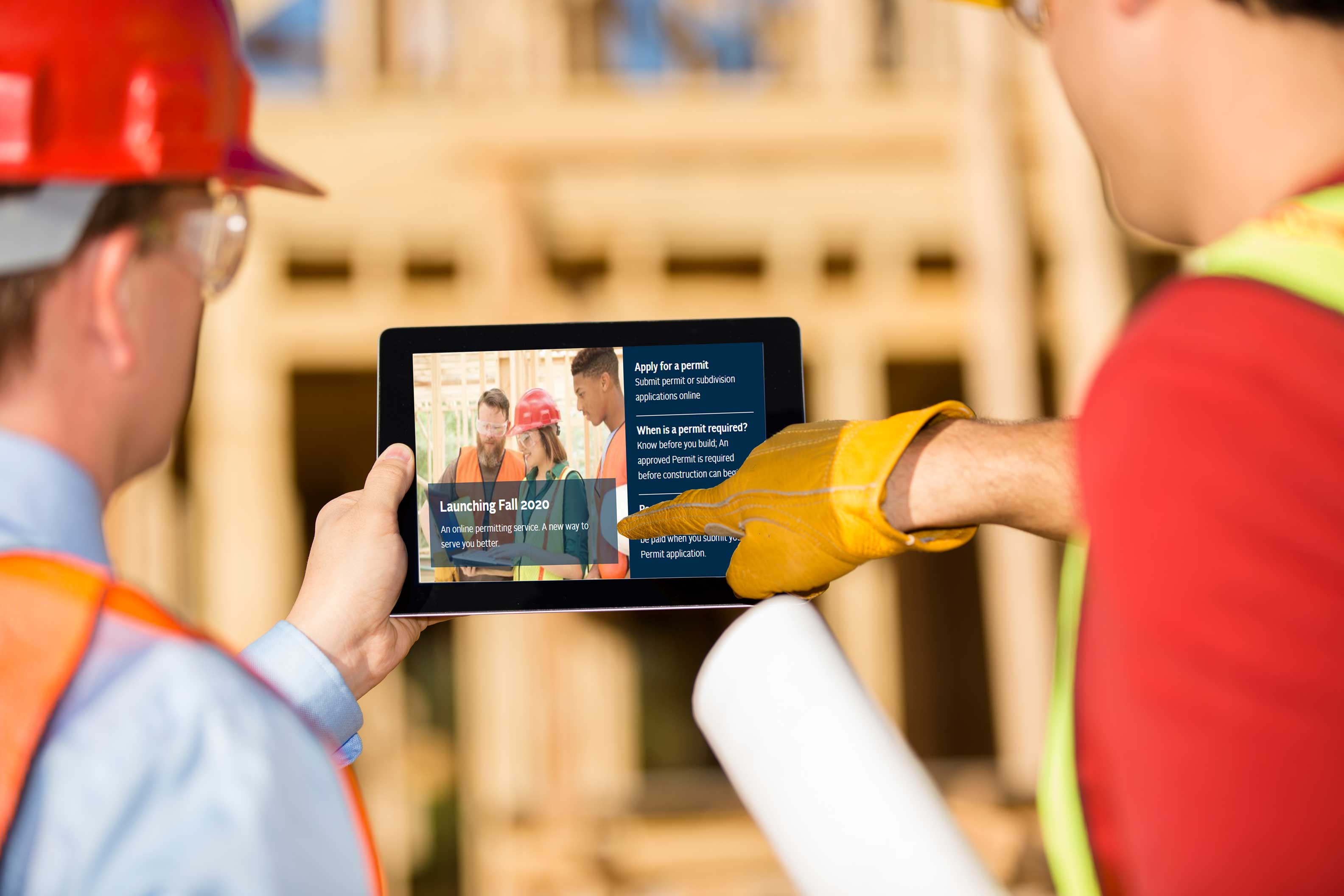 What's happening?
We're going digital
We're empowering our staff & customers
We're updating our online systems
We're integrating & thinking ahead
Empowering our Customers
You'll enjoy a consistent, streamlined and timely experience guiding you through all the steps of a permit application process, including application details, required documents, and permit application fees. Once you create an online user profile you will be able to use these new services. 
Here's what the first phase the new online Planning, Permitting, Licencing & Compliance system will enable you to do:
Apply  & search for a permit/application
View & track the status of your permit/application
Make secure online payments
Access your account 24/7  - when it's convenient for you    
Receive E-notifications when your permit is issued 
Print your own permit as soon as its ready
Know immediately if you require other work permits
Easily track all your permitting and building inspection activity, from initial application to completion, renewal, or expiration
Request inspections when you're ready and immediately review results when complete
Reduce paper waste
The great news continues; we're looking ahead and hard at work on Phase 2 and 3 of our new system.  Online Licencing, Compliance & Planning services will be rolling out in 2021 and beyond!