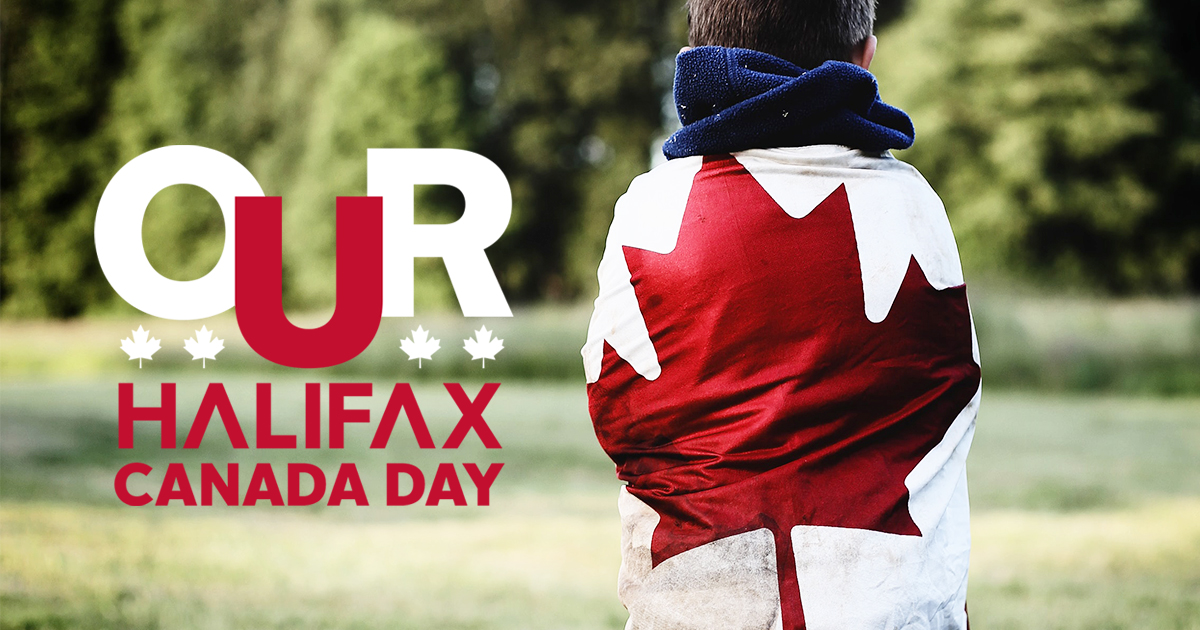 Joel Plaskett teaser video
Virtual Canada Day Fireworks
Due to physical distancing measures and gathering limitations remaining in place, for the safety of our residents, there will be no Canada Day fireworks this year. However, our partners the government of Canada are putting on a virtual fireworks display!
On July 1, wherever you are in Canada, enjoy Canada Day fireworks in a fun and innovative way. Watch on your mobile device or computer.
At 10 p.m., local time, point your smart phone or tablet to the night sky and a 3-minute show displaying 3D fireworks will begin. The augmented reality experience will give you the same visual and sound effects as a real fireworks display!
Image capture will also be available for you to share with family and friends.
Watch the virtual fireworks display.
Halifax was selected by Canadian Heritage and CBC to take part in a national virtual Canada Day celebration, and will be featured as part of the Ottawa national coverage - showcasing our people, city, and community.
This year marks the 153rd anniversary of the founding of Canada and with physical distancing measures and gathering limitations remaining in place, the Halifax Regional Municipality will be hosting celebrations with contests, music performances, and activities for the whole family.
The broadcast will begin with activities from Bedford Days featuring music and entertainment for all ages.
Get Social
As part of the celebrations, residents are encouraged to send in messages, photos and videos sharing how they are celebrating Canada Day this year. These messages may be shared during the live broadcast. Residents can participate via social media using #ourhalifax on Facebook, Twitter and Instagram.
For more information this year's celebration, visit hrmcanadaday.ca
-----------------------------------------------------------------------------------------------------------
Fête du Canada 2020 – Célébrations virtuelles
Le maire Mike Savage et les membres du Conseil régional invitent les résidents à participer aux premières célébrations virtuelles de la fête du Canada le mercredi 1er juillet 2020.
Patrimoine canadien et CBC ont choisi Halifax pour participer à une célébration nationale virtuelle de la fête du Canada. Halifax sera présentée dans le cadre de la couverture nationale d'Ottawa, mettant en vedette notre population, notre ville et notre collectivité.
Cette année marque le 153e anniversaire de la fondation du Canada et, avec les mesures d'éloignement physique et de limitations au rassemblement qui restent en place, la municipalité régionale de Halifax organisera des célébrations avec des concours, des spectacles de musiques et des activités pour toute la famille.
La diffusion commencera par des activités de Bedford Days mettant en vedette de la musique et des divertissements pour tous les âges.
Les spectacles pour les célébrations de la fête du Canada à Halifax et à Dartmouth commenceront à 19 h 30 sur la page Youtube de la municipalité régionale de Halifax et la Page Facebook des événements municipaux d'HFX. Eastlink diffusera également l'émission pour ceux qui souhaitent se connecter à la télévision.  Joel Plaskett, lauréat du prix Juno, Reeny Smith, Jah'Mila, Mo Kenney, Owen O Sound Lee, Ben Caplan et Classified se joignent à nous à partir d'endroits de la municipalité.
Dans le cadre des célébrations, les résidents sont invités à envoyer des messages, des photos et des vidéos montrant comment ils célèbrent la fête du Canada cette année. Ces messages peuvent être partagés pendant la diffusion en direct. Les résidents peuvent participer par l'intermédiaire des médias sociaux en utilisant #ourhalifax sur Facebook, Twitter et Instagram.
Pour de plus amples renseignements sur la célébration de cette année, visitez hrmcanadaday.ca