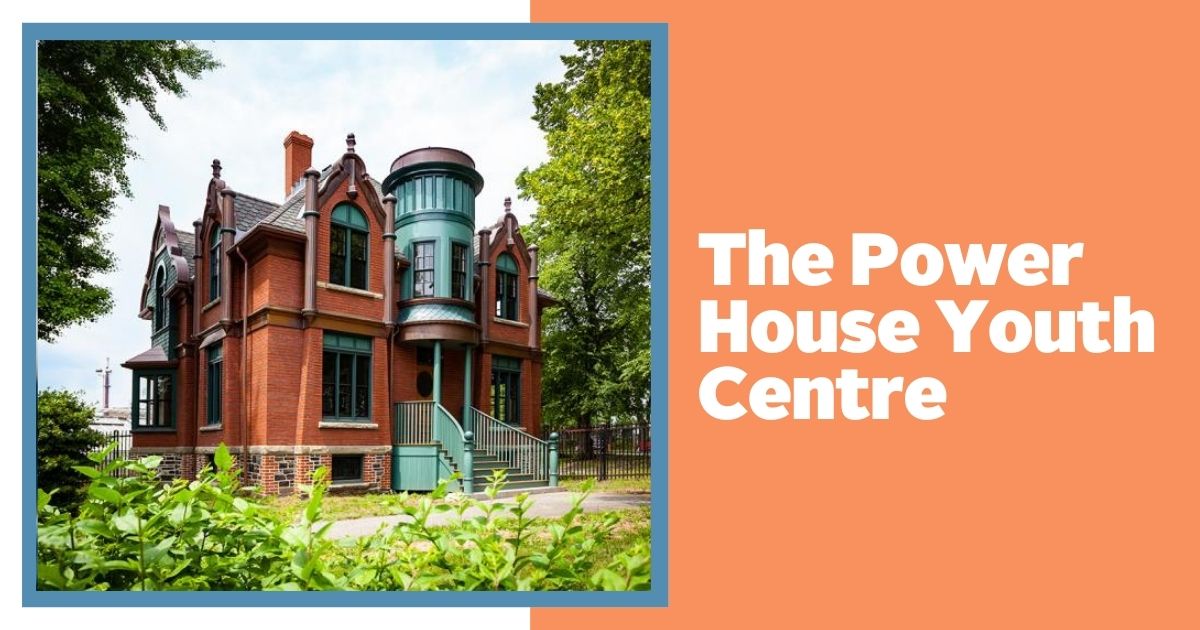 The Power House Youth Centre serves as a place for youth to gather, learn, and connect with others. It is also a meeting place for Halifax Regional Council's Municipal Youth Advisory Committee.
Contact Information
If you have questions about programs and registration, inclusion and accessibility, or would like to arrange a first-time tour of the Power House, please contact Elyse using the email or phone number listed below.

Find us: 1606 Bell Road, Halifax
Call or text: 902-266-7451 
E-mail: powerhouseyouthcentre@halifax.ca 
Instagram: @hfxnextgen
Inclusion Support

Parks and Recreation invites youth of all abilities to participate in our recreation programs. We recognize that some youth will require assistance to participate via adapted equipment, program modification, and/or through the provision of one-to-one Inclusion support.

Please contact us in two weeks in advance of start date to explore options for additional supports to ensure a positive recreation experience for all.

Youth are welcome to bring their own support person but must provide centre staff with the following documents 2 weeks prior to the program starting:

Police Check including the Vulnerable Sector Check
Child Abuse Registry Screening
Signed One-on-one support person release form.

Drop-in hours:
Drop-in programs do not require registration, just come by! Drop-in programs are open to all youth ages 13-24 (support workers and service animals welcomed too). 

Winter weather could affect drop-in hours, please check our online calendar below, text, or call us for up-to-date information when weather is poor. If schools are cancelled, typically our programs will be cancelled as well.
Afterschool Drop-in Hours Monday's & Wednesday's 3:30-7:30 p.m.
Need a place to hang out afterschool? Looking to make some new friends? Drop by the Power House Youth Centre between 3:30-7:30 p.m. on Monday's and Wednesday's to  enjoy our collection of video games and board games, art supplies, books & comics, sewing machines, guitars and more! We also have WIFI, phone charging stations, free snacks, comfy chairs, and two non-gendered washrooms all located in a secure building with staff on site!
Ages: 13-24
Cost: Free

To register, you'll need the course code listed under each program and an account with Halifax Recreation. Creating an account is easy but we recommend you do it before registration day. 
To make an account or register using an existing account click here or head to https://recreation.halifax.ca/enterprise/account/login
Text or call the Power House at 902-266-7451 or reach us by email at powerhouseyouthcentre@halifax.ca if you need help registering. 
Summer 2022 Programming
Registration opens for Summer programs on April 27, 2022 (10:00 am)
Dungeons & Dragons

Dungeons & Dragons (one shot)

Chess Club

Art Club

Garden Club

Games Club

Music Club

Access Information: 
The Power House is a partially-accessible heritage building located at the corner of Bell and Sackville streets across from the Public gardens in downtown Halifax.
The building is surrounded by dense, green, hedges and is constructed of red-brown bricks with green trim. It can be recognized by its unique circular turret room located directly above the front door. 

There are two sidewalks leading to the Power House from Sackville street only.
Building Access by Stairs

The sidewalk closest to the intersection leads to a set of 10 stairs which ascend to the front door.

There is a silver, metal, pad containing a round button at the top of the landing to the left of the door.

Press the round button on the pad and someone will unlock the door from inside. 

The front door is not power operated, if you need assistance opening the door or entering the building, please indicate after pressing the buzzer button by speaking, waving (into the camera), pressing the button more than once, or calling our front desk directly at 902-490-4309.

Building Access by Lift

The second sidewalk further from the intersection near a greenhouse provides access to the back entrance the building where there is an elevator style lift just past a set of stairs. 

There is a silver, metal, pad containing a round button on a post to the left of the lift. 

Press the round button on the pad and a staff member will come outside to turn the lift on and open the door.

Once inside the lift, the user or someone outside may operate it by pressing a black lever to go up or down.

There is a large, red, safety button that will stop the lift if needed.

If you need further assistance, please indicate after pressing the buzzer button by speaking, waving, pressing the button more than once, or calling our front desk directly at 902-490-4309.

The back door at the top of the lift is power operated and can be opened by pressing the silver button to the left of the door containing a wheelchair icon.

Additional Information

Two non-gendered washrooms (one is wheelchair accessible).

The first floor is level grade and made of smooth, laminate tiles.

The second floor is only accessible by stairs.

The space is well lit and both overhead and lamp lighting is available.

The space is well ventilated and has air conditioning/heating.

Kitchen access. 

First Aid and Naloxone Kit on-site.

Support workers/persons and service animals welcome.
We aim to be a supportive and inclusive space for all youth. Discrimination will not be tolerated.