Halifax Youth Poet Laureate
The municipality defines the Youth Poet Laureate as a resident poet, storyteller or spoken word artist between the ages of 12-21 who has an interest in bringing their work to a wider audience.  The role of the Youth Poet Laureate is to serve as a literary ambassador for youth in the Halifax Regional Municipality.  Through their tenure in this position the Youth poet Laureate will seek to inspire and engage local youth to share their stories through written and spoken word.
Intake for 2024-25 will open in Spring 2024
Program Contact:
Lindsay Cory (she/her)
Community Developer – Public Art, Culture & Events
902.456.8384
Lindsay.cory@halifax.ca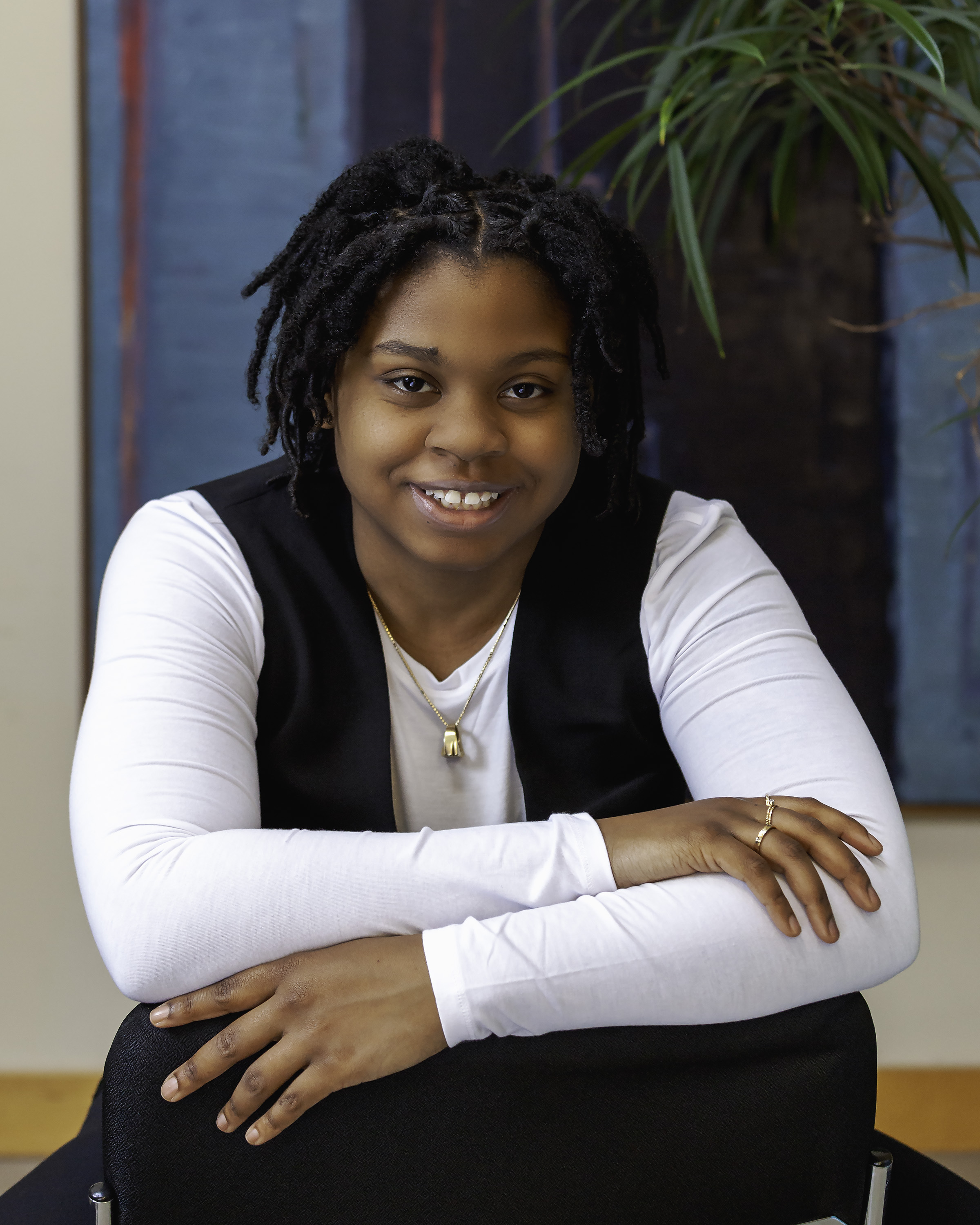 Asiah Sparks
Municipal Youth Poet Laureate, 2023-2024

Asiah Sparks is 19 years old and is a writer, storyteller, spoken word artist and activist. Through her work, Asiah aims to cultivate a sense of community and inclusion. Asiah is an African Nova Scotian teenager currently living in Dartmouth and stemming from the historically Black community of Lake Loon/Cherry Brook. Using poetry as a mode of expression to deal with and convey their feelings, Asiah writes that they found poetry while "aimlessly wandering" and now write to connect with communities and youth specifically who might feel like odds are stacked against them. In addition to being Halifax's first Youth Poet Laureate, her past accomplishments include Provincial Volunteer of the Year Award and HRM Volunteer of the year Award in 2022. 
Asiah Sparks performing at Kan'ata Day Celebrations
Asiah Sparks performs at Regional Council on July 11, 2023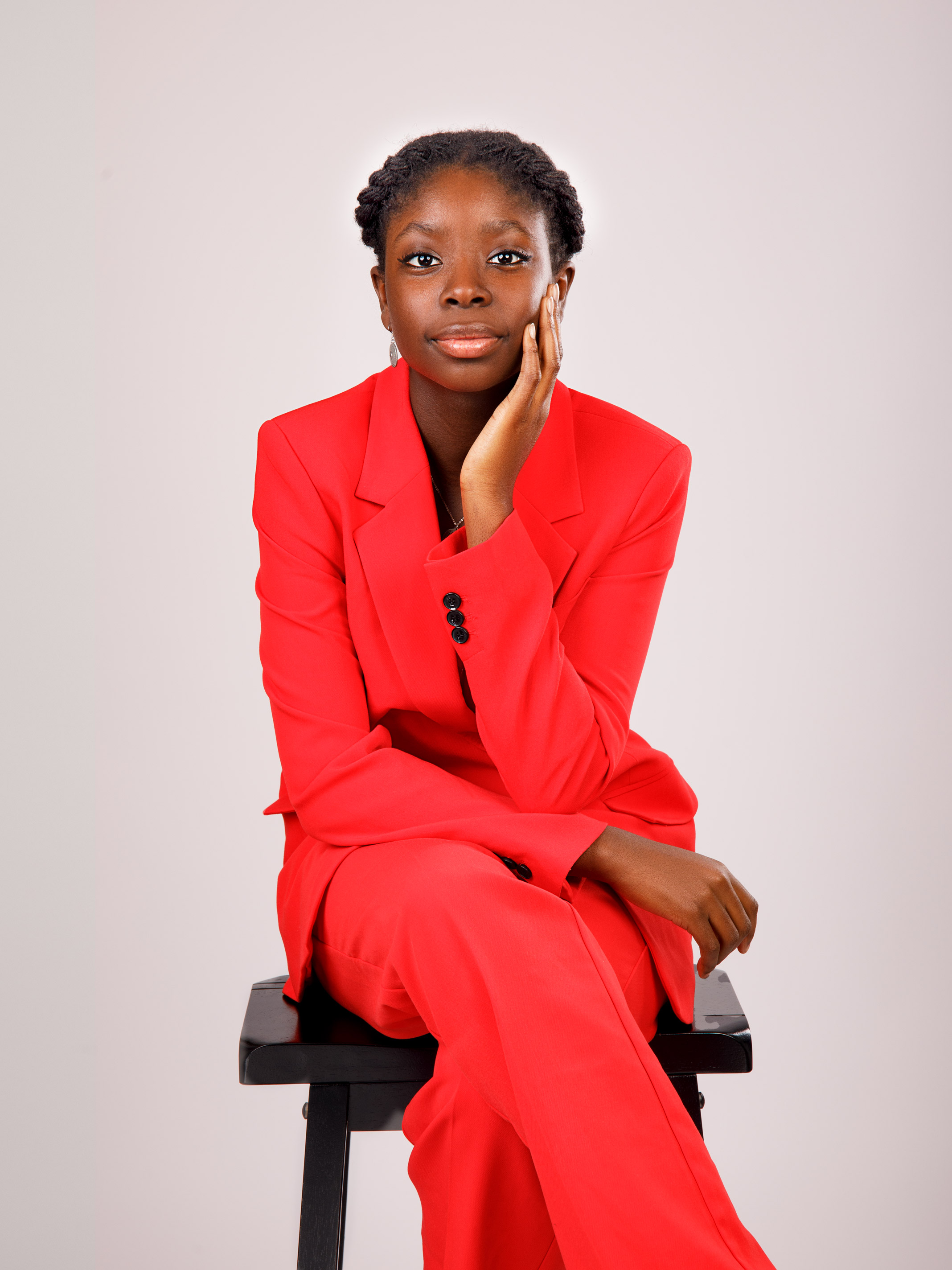 Damini Awoyiga
Municipal Youth Poet Laureate, 2023-2024
Dáminí Awóyígà is a 16 yearold high school student. She is an activist, spoken word poet and Halifax's Youth Poet Laureate. Damini is the founder of Damini Creatives and the Afro-Indigenous Book Club, a book club created to encourage young people to read books written by Black and Indigenous authors and to share the realities and experiences of Black and Indigenous Canadians. Damini was the artist-in-residence for the 2022 Michaelle Jean Foundation's Canadian Black Summit. She is a youth freelance journalist for CBC's Mainstreet. She is the Vice-Chair of CPA High School's Black Student Association. Damini has enjoyed being a board member of the Nova Scotia Girls Institute for Resource and Learning (NS GIRL), she is also part of the HRM Youth Advisory Council. Damini has received multiple awards including the Queen Elizabeth II Diamond Jubilee Medal. As a spoken word poet for over five years, Damini loves to write, sing, and perform poems that bring attention to social justice issues.
Damini Awoyiga performs at Regional Council on July 11, 2023
Halifax Poet Laureate
The municipality defines the Poet Laureate as a resident poet, storyteller or spoken word artist who has achieved excellence amongst their peers and whose body of work demonstrates connection with and relevance to residents of the municipality. As an advocate for poetry, language and the arts, the Poet Laureate attends events across the municipality, and beyond to promote and attract people to the literary world, and as an ambassador for Halifax and its residents. The Poet Laureate position is intended to broadly reflect the interests, issues and perspectives of the varied communities and individual residents of the Halifax region. 
Intake for 2024-2026 will open in December 2023.
Program Contact:
Lindsay Cory (she/her)
Community Developer – Public Art, Culture & Events
902.456.8384
Lindsay.cory@halifax.ca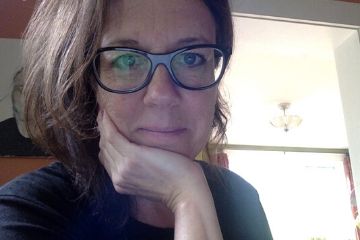 Sue Goyette
Municipal Poet Laureate, 2020-2024
The municipality's eighth Poet Laureate is Sue Goyette. Sue will serve a three-year term in this role, acting as an ambassador for poetry, literacy, literature and the arts. As part of her mandate, she will represent the municipality as an artist and an advocate for culture and community, through public appearances and readings at local events and through other public presentation platforms.
Sue Goyette lives in K'jipuktuk (Halifax), the unceded and unsurrendered land of the Mi'kmaq peoples. She has published six books of poems and a novel. Her forthcoming collection is Anthesis (Gaspereau Press, 2020).
Sue has been nominated for several awards including the 2014 Griffin Poetry Prize and the Governor General's Award and has won the CBC Literary Prize for Poetry, the Earle Birney, the Bliss Carman, the Pat Lowther, the J.M. Abraham Poetry Award, the Relit Award, and the 2015 Lieutenant Governor of Nova Scotia Masterworks Arts Award for her collection, Ocean. She edited the 2014 Best of Canadian Poetry Anthology and the 2017 Griffin Poetry Prize Anthology. Sue teaches in the Creative Writing Program at Dalhousie University. 
Past municipal poet laureates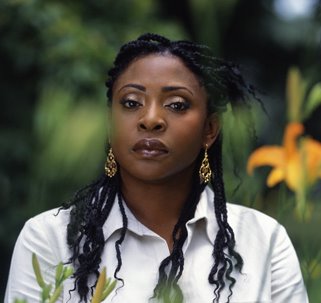 Dr. Afua Cooper
Municipal Poet Laureate, 2018-2020
Dr. Cooper has been a poet and spoken word artist for over 30 years and has performed all over the world. She has five books of poetry published and is also a writer of young adult fiction, works of history, and essays, including the co-creation of Black Halifax, an interdisciplinary presentation that uses poetry and spoken word to tell Halifax's 300 year-old African Nova Scotian history. 
Dr. Cooper also founded the Black Canadian Studies Association (BCSA), which she currently chairs and is a co-founder of the Dub Poetry movement in Canada.
Her book The Hanging of Angelique: The Untold Story of Slavery in Canada and the Burning of Old Montreal was a national best-seller, and was selected by CBC in 2017 as one of the most important books published in Canada. Angelique was shortlisted for the Governor General Award.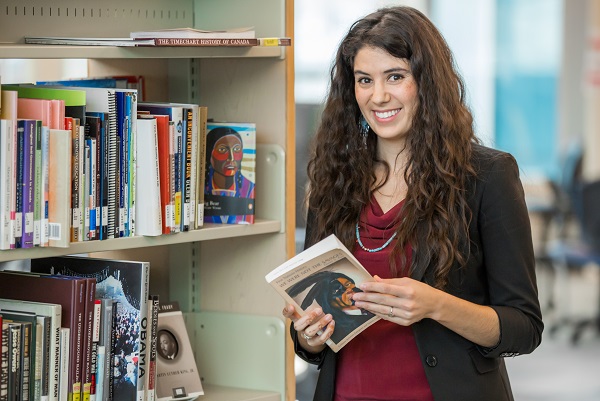 Rebecca Thomas
Municipal Poet Laureate, 2016-2018
Rebecca Thomas is a spoken word artist and the current Halifax Slam Master. Thomas holds the position of Coordinator of Aboriginal Student Services at the Nova Scotia Community College.  Coming from an indigenous background and with a family that has been greatly impacted by residential schools, she has come to recognize the lack of prominence given to First Nations perspectives within the history of Halifax.  As a Mi'kmaw woman, she embraces the opportunity to bring her cultural voice to the broader public discussion through the Poet Laureate position, and believes that the arts and poetry can help people heal in ways beyond traditional therapies.
She is also an active supporter of youth engagement through poetry and the arts and has volunteered the past two years with the Halifax Youth Slam Team.  Over the last several years she has organized a variety of workshops and poetry series' with a focus on youth empowerment and diversity education.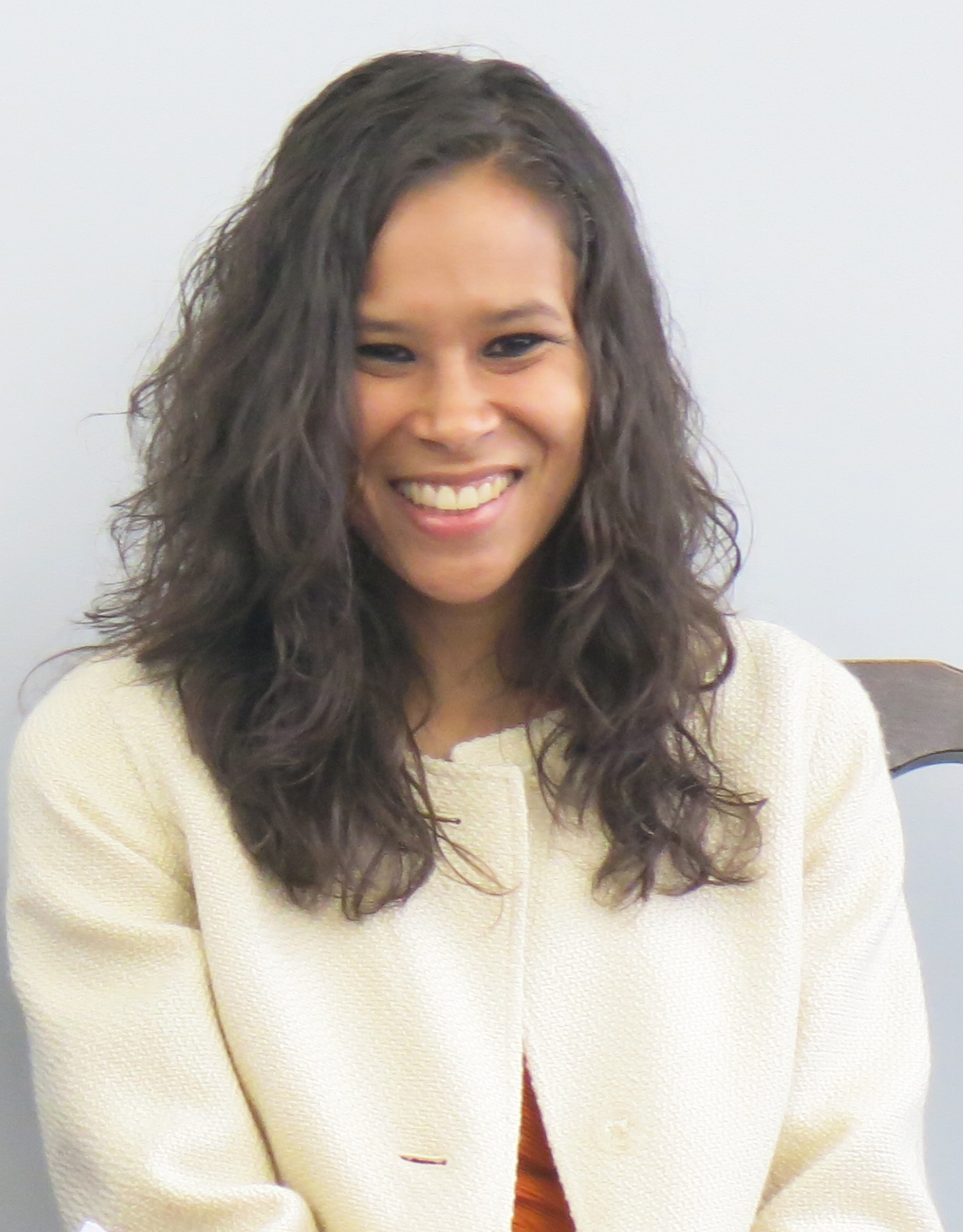 El Jones
Municipal Poet Laureate, 2013-2015
El Jones is a spoken word activist and teacher. She was the two-time captain of the back-to-back national championship Halifax slam team in 2007 and 2008. El has performed all over Canada, including at the 10th Anniversary All-Star edition of When Sisters Speak in Toronto. In 2012, she was sponsored by Citizenship and Heritage Canada on a reading tour of Nova Scotia with George Elliott Clarke. Her poetry is particularly committed to political causes and social justice and has worked extensively with organizations around Halifax performing and presenting on issues of social change.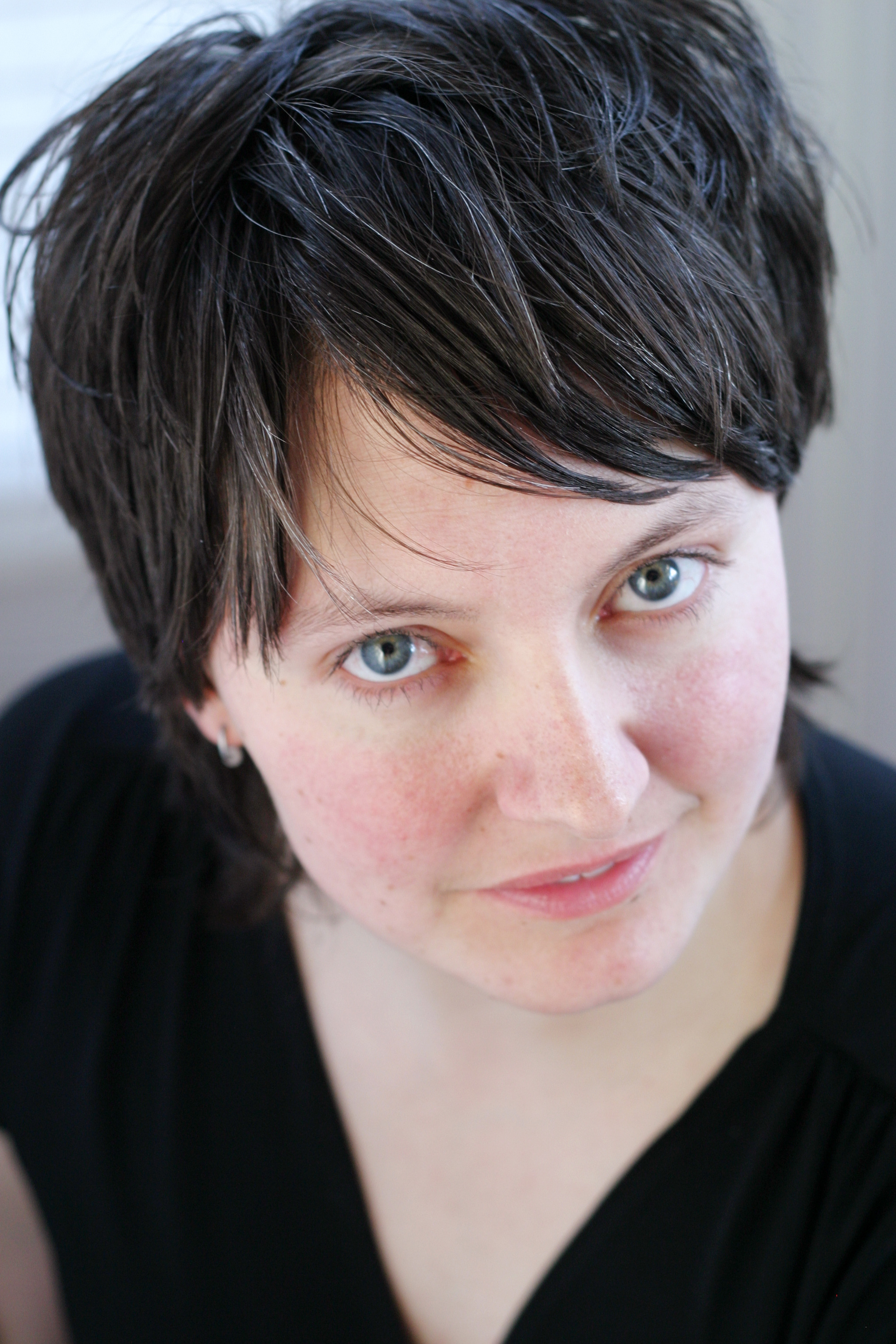 Tanya Davis
Municipal Poet Laureate, 2011–2013
Tanya Davis is a poet. She is a storyteller. She is a musician and a singer-songwriter and she fuses these elements together in a refreshing matrimony of language and sound, side-stepping genre and captivating audiences in the process. Tanya is a two-time winner in the CBC National Poetry Face-Off as well as the Canadian Winner of the 2008 Mountain Stage NewSong contest. In 2009, with support from Bravo, she collaborated with independent filmmaker Andrea Dorfman to produce a short videopoem entitled How to Be Alone; the short has since been featured at numerous film festivals, including The Vancouver Film Fest, The Worldwide Short Film Festival, and the VideoPoetry Festival (Berlin). It also has 1.8 million views on Youtube.
Tanya Davis performs her poem "Call in the Poets" at Regional Council on May 7, 2013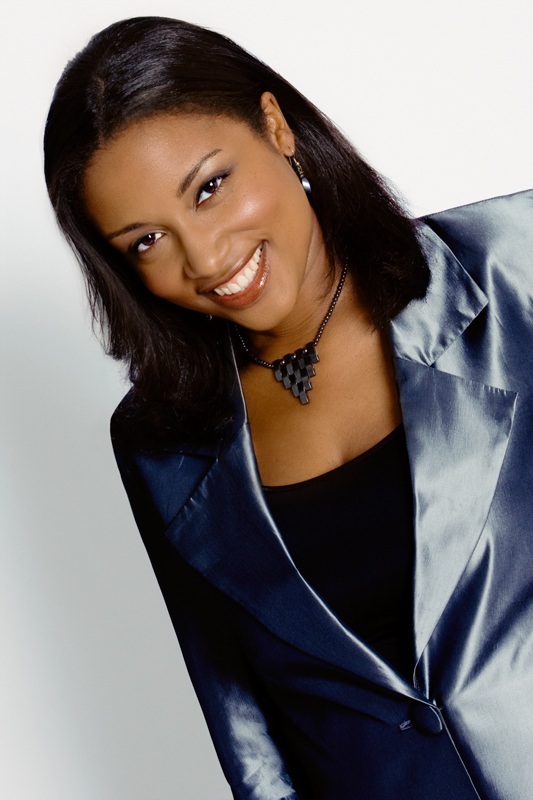 Shauntay Grant
Municipal Poet Laureate, 2009–2011
Shauntay Grant is a Nova Scotian writer, spoken word performer, musician, and broadcast journalist. She has shared her vibrant blend of poetry and music internationally at festivals and events. Shauntay is involved with several arts organizations. She's served as a board member for the Writers' Federation of Nova Scotia, the Lieutenant Governor's Arts Awards Foundation, and the Nova Scotia Choral Federation. She is also a founder of Word Iz Bond Spoken Word Artists' Collective.

Lorri Neilsen Glenn
Municipal Poet Laureate, 2005–2009
Lorri Neilsen Glenn is the Métis author and editor of thirteen books, the most recent of which is the award-winning Following the River: Traces of Red River Women (Wolsak and Wynn, 2017. She is the first Métis Poet Laureate for Halifax. Her titles also include the acclaimed Untying the Apron: Daughters Remember Mothers of the 1950s (Guernica Editons, 2013), Threading Light: Explorations in Loss and Poetry (Hagios Press, 2011), and the poetry collections, Combustion (Brick Books, 2007) and Lost Gospels (Brick Books, 2010). A poet, essayist, anthologist, and ethnographer, Lorri's literary work and scholarship have earned several national and international awards. As an arts and literacy advocate for over thirty-five years, Lorri believes that the life of the imagination is critical to a healthy and productive society. "Truth, beauty, and the imagination aren't old-fashioned ideals. Today we need them more than ever. Words change lives."
Sue MacLeod
Municipal Poet Laureate, 2001–2005
Sue MacLeod has published two books of poetry, That Singing You Hear at the Edges and The Language of Rain.
Her poems have also appeared in journals and anthologies across the country and been broadcast on regional and national CBC.
She has been invited to read from her work in nine of Canada's provinces, at venues ranging from the Ship Inn in St. John's, to the Festival of Words in Moose Jaw, to Vancouver's inner-city library at the corner of Hastings and Main.
Sue grew up in Toronto, but has lived in Nova Scotia since her teens and currently makes her home in downtown Halifax. As part of the writing community, she has served on the Board of the Writers' Federation of Nova Scotia, taught poetry at The Tatamagouche Centre, and to students of all ages through the Writers in the Schools program.
In 2001, the amalgamated Halifax Regional Municipality became the third municipality in Canada to establish a Poet Laureate. Sue MacLeod was honoured as our first laureate. The poetry anthology To Find Us was published as a legacy project of her inaugural role as Laureate. It was shortlisted for the Nova Scotia Lieutenant Governor's Masterworks Award in 2006.