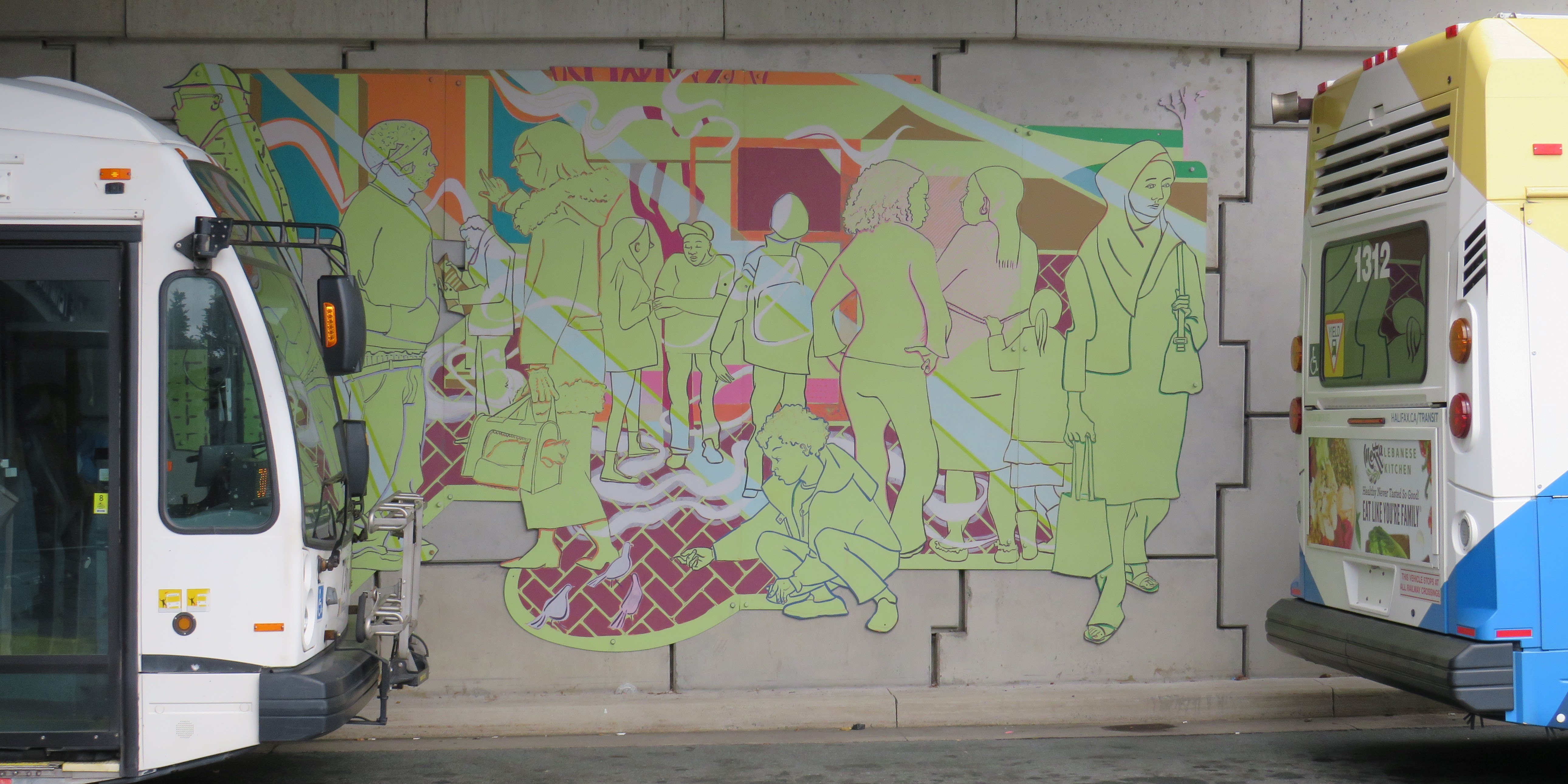 Halifax Regional Municipality public art opportunities and updates on commissions, installations and unveilings. 
Halifax Regional Municipality is seeking artist-led proposals for the design of an original work of art to be installed within the newly redesigned children's area of Keshen Goodman Public Library (330 Lacewood Drive, Halifax).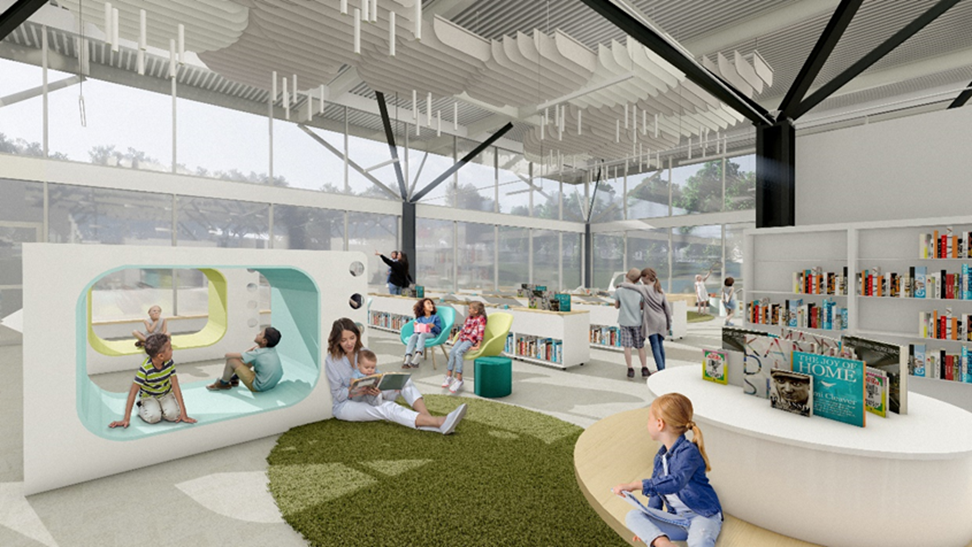 The Keshen Goodman Public Library provides critical social infrastructure with a diverse patronage including newcomers, seniors, youth, and young families. Equitable access to language learning, technology, meaningful programming, and social opportunities are all essential services provided by the branch. The branch is well-used by all age groups with very well-attended programming for youth, seniors, families, and everything in between.
The selected art piece should be reflective of the diverse community served by the Keshen Goodman Public Library, while also promoting active engagement and play-based learning.
The total budget for the project is $70,000 CDN + HST.
Submission deadline: September 15, 2023
Installation: Spring 2024
Addendums:
Addendum #1 - Issued August 28, 2023

Optional Site Visit for Interested Artists
A site visit for interested artists has been scheduled for Friday, August 25 at 12:00 pm.
If you wish to attend you will need to bring the appropriate PPE (hard hat, steel-toe shoes). If you don't have access to these items please let us know and we can try to accommodate. 
To sign up to attend the site visit you must email Lindsay.Cory@halifax.ca to be added to the participant list.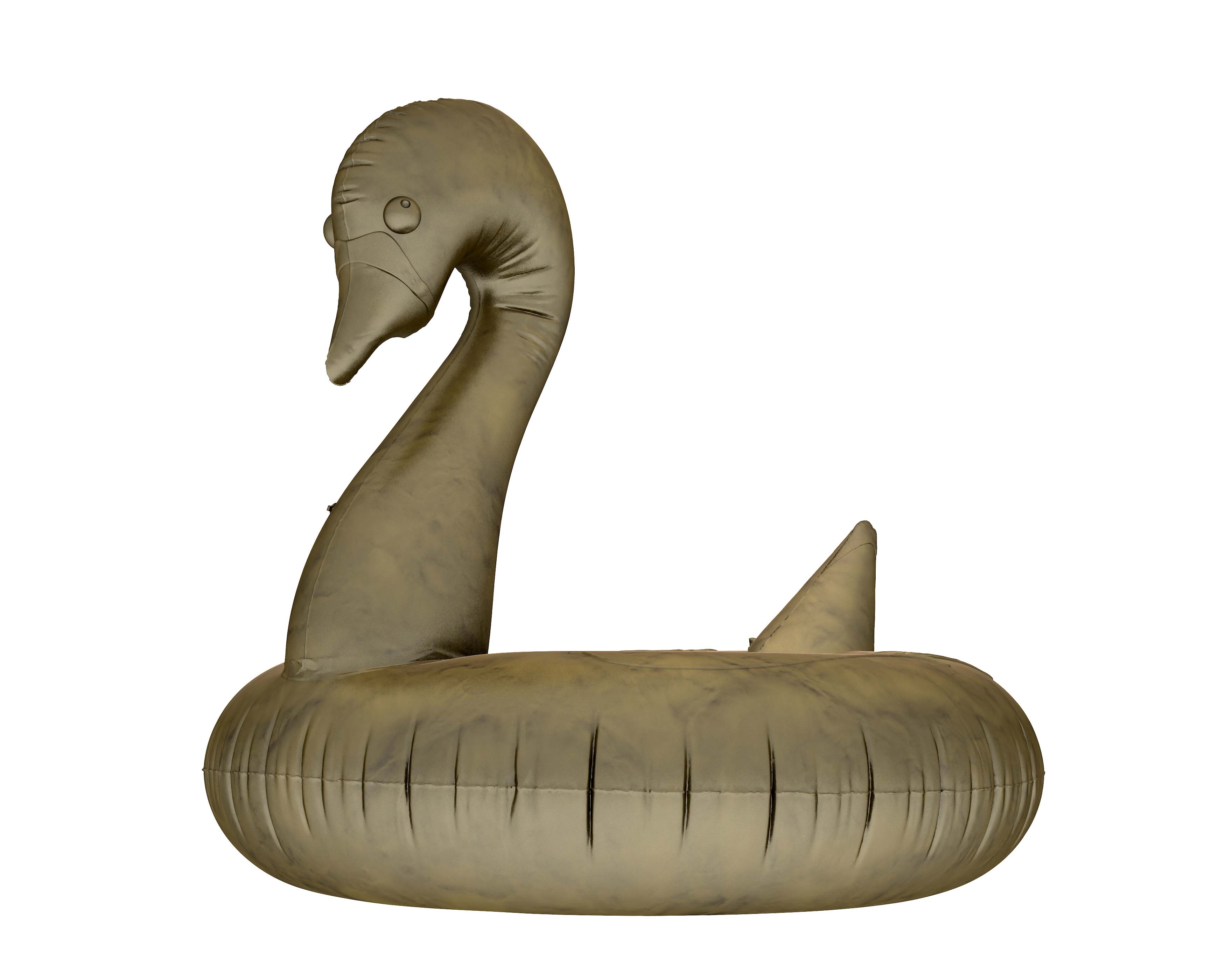 In early 2023, artist Brandon Vickerd was awarded the contract for the Halifax Commons Aquatic Facility Public Artwork. The winning artwork, entitled 'Float' was selected by a peer jury composed of arts professionals and community members.
About the Artwork:
'Float' will consist of five replicas of pool flotation devices cast in bronze installed in locations around the Halifax Commons Aquatic Facility. The artwork aims to monumentalize and celebrate shared recreational spaces by highlighting a sense of enjoyment. We have all floated weightless in a public pool, while screaming children splash around us and senior citizens leisurely swim by – 'Float' reminds us of that shared experience, encouraging visitors to pause and reflect on their own relationship to the recreational area. 
About the Artist:
Brandon Vickerd is a sculptor whose site-specific interventions, public performances and object-based sculptures act as a catalyst for critical thought and engagement with the physical world. Purposely diverse, his work straddles the line between high and low culture, acting as a catalyst for critical thought and addressing the failed promise of a modernist future predicated on boundless scientific advancement. Whether through craftsmanship, the creation of spectacle, or humor, the goal of his work is to provoke the viewer into questioning the dominate myth of progress ingrained in Western world views.
Project Overview:
The Halifax Commons Aquatic Facility is part of the Halifax Common Master Plan, a new outdoor aquatic facility is being constructed on the Halifax Common. Once complete, the Aquatics Facility will include a 13,500 square-foot pool with capacity for 450 people, a new playground, and a year-round pavilion with a community room, kitchenette, and modular stage for performers. It is anticipated the new facility will be open to the public in summer 2023.
More information on the project is available here.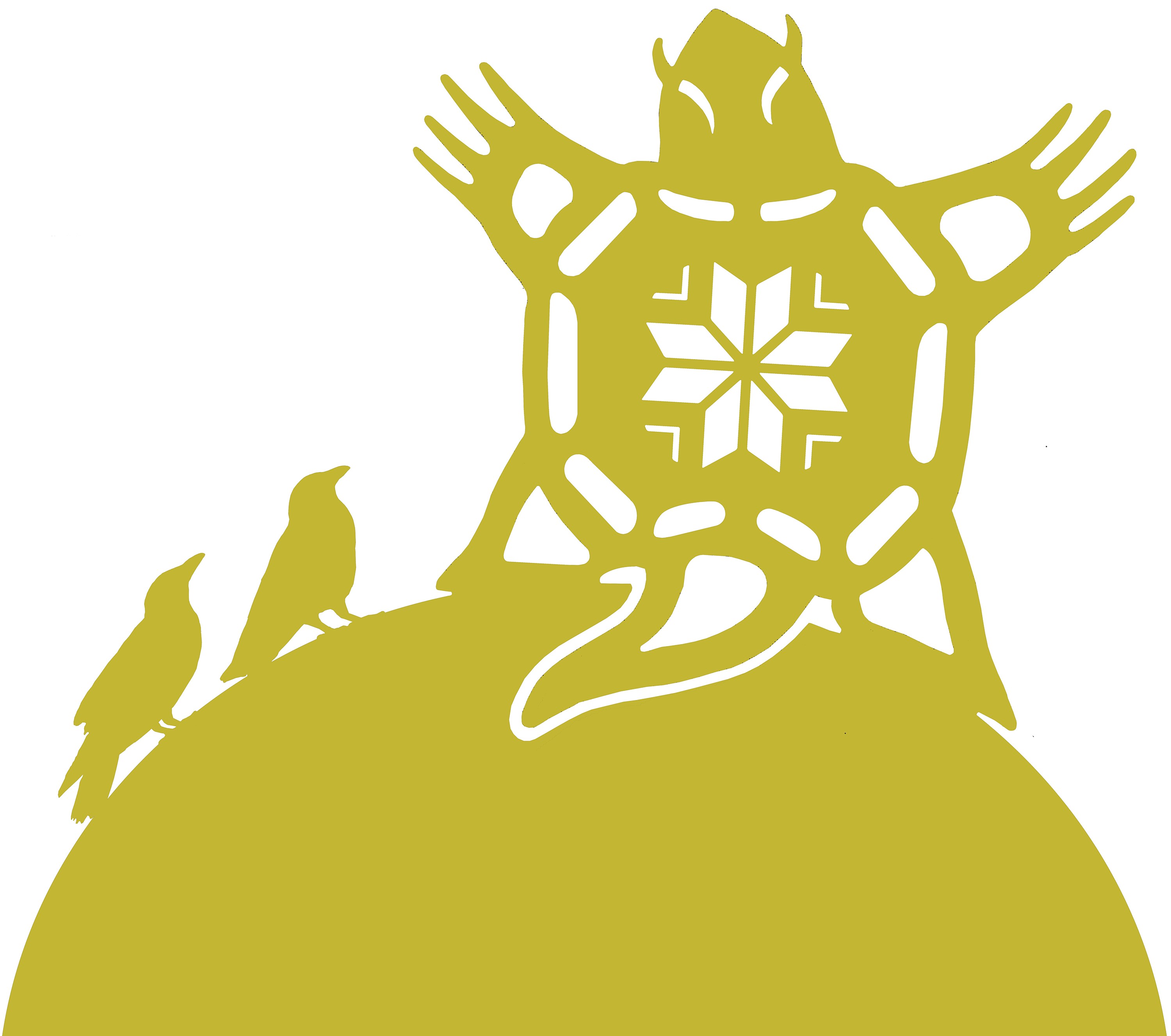 In 2020 the Public Art contract for the Spring Garden Road Streetscaping Public Art Project was awarded to artists Jacqueline Metz & Nancy Chew, of Muse Atelier, with cultural commentary and design of The Story-teller by Mi'kmaw artist Gerald Gloade. The Public Artwork is set to be installing in fall 2023. 
About the Artwork:
Along Spring Garden Road, linking the lush Public Gardens to the bold contemporary Central Library, will be a series of five colourful art silhouettes by artists Jacqueline Metz and Nancy Chew, including a collaboration with Gerald Gloade, Mi'kmaw artist and cultural educator.
Jacqueline and Nancy were drawn to the Gardens, an artifice of nature inhabited by figurines, ghosts, flitting birds, small animals and even further back, before the Gardens were gardens, the memories of caribou, hunters, trappers…a place of overlapping enigmatic stories. The library is a place of books and the written tradition - containers of stories, narratives, 'history'; the Public Gardens, an artifact of the colonial Victorian era - are also a container of stories, narratives, 'history'.
Long before this area was a garden or a city there was forest, wildlife and indigenous camps for hunting and gathering - the memories and traces of this also form stories, narratives, 'history'. The silhouettes are informed by the idea of stories and characters - whether from books, myths, history, or implied by traces and memories of those people and creatures who have inhabited the area: they are characters from the Gardens, the gardens before it was The Garden, the library, the place.
The artists are very grateful for their working relationship with Gerald Gloade, Mi'kmaw artist and cultural educator. He not only provided the artists historical insight and cultural commentary during the conceptual development of their work but collaborated with them on one of the silhouettes - the storyteller.
This silhouette will be kitty-corner to the Central Library, a place of books, the written tradition. The artwork here - informed by the oral tradition and Mi'kmaq storytelling - forms a counterpoint. The silhouette is an artwork by Gerald with an addition by Jacqueline and Nancy. The turtle is the great storyteller, the one who passes on culture, knowledge, wisdom and truth - and in doing so hold's the world on his back. Listening enraptured to the turtle are two crows, slightly foolish but wanting to learn.
About the Artists:
Jacqueline Metz and Nancy Chew are visual artists who have worked collaboratively since 1997. They met in at UBC in 1986 and found they had common interests in architecture, public space, landscape and cultural thought. Jacqueline had a childhood in northern BC, camping, building forts in the forest, watching the light shift, seasons change, leaves decay, the shifting crackling aurora borealis, exploring nature. Later formative interests include photography, archaeology, and literature. Nancy is a first-generation Canadian raised on Vancouver Island. Growing up on the Island, next to the Cowichan Tribes, her world was about navigating diverse cultures and thought systems - Western, Chinese and Indigenous. These diverse experiences and influences come together to create an art practice that is conceptual yet grounded in place - a practice centred on the public realm, an exploration of place and perception.
Gerald Gloade is an artist, educator, storyteller, naturalist, Elder and visionary, his efforts have been integral to expanding cultural understanding and contributing to healing in Mi'kma'ki. Gloade was honoured at the Vancouver Olympics Aboriginal Art Pavilion with a design on a Canada 150 coin for the Royal Canadian Mint and as a nominee for the prestigious Portia White Prize. He is also a past member of the Creative Nova Scotia Leadership Council. Every October, his striking and informative posters for Mi'kmaq History Month are a sought-after tool for teaching the Mi'kmaq language. Most recently, he illustrated A Journey of Love and Hope, the Inspirational Words of a Mi'kmaw Elder for Nimbus Publishing. Gloade lives in Millbrook First Nation with his wife, Natalie. The couple have two sons, Kyle and Gerald, and two grandchildren, Nina Gloade-Raining Bird and Gerald Lydian Gloade Raining-Bird.
Project Overview:
Spring Garden Road is one of the region's busiest pedestrian shopping streets and a major corridor for Halifax Transit. Anchored by the popular Halifax Central Library at one end and the spectacular Halifax Public Gardens at the other. After significant public engagement in 2018 and 2019, the Halifax Regional Municipality completed a major investment in the streetscape of this important civic corridor. The street was narrowed to allow for wider sidewalks with ample seating opportunities, overhead lines were buried, and many trees and planters were installed. 
More information on the project is available here.