Do you need work experience? Struggling to find meaningful employment? If you're between 16 and 24 years old you may be eligible to participate in the Youth WORX Program.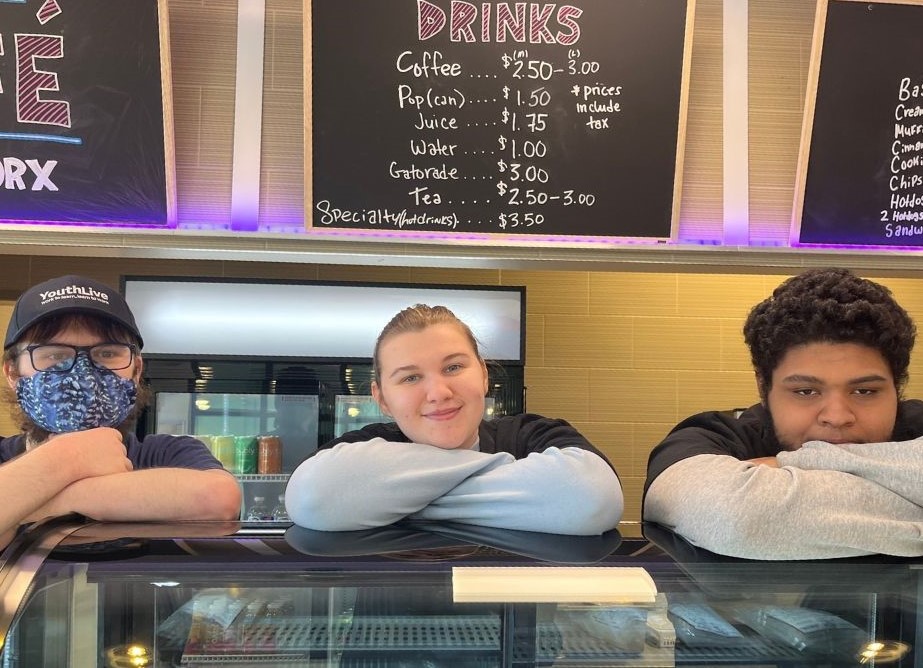 The Youth WORX Program (formerly called Youth Live) offers 24 weeks of paid job and life skill building for those having difficulty finding employment. While in our supportive environment, you'll gain hands-on work experience operating the Youth WORX Café in the Sackville Sports Stadium and delivering and repairing green carts on behalf of the municipality. You'll also participate in job readiness workshops to improve your employability skills. At Youth Worx you will Work to Learn and Learn to Work!
Stay tuned for our next recruitment session in fall 2023. 
For more information or to apply please contact us:
We will contact you to get some more information about you, and to tell you more about the program. After that, you may be invited to an information session. Make sure you check your junk mail for our email!
Am I eligible for Youth Worx?
To be eligible to join you must:
be between 16 and 24 years old
not be employed or attending school full-time
What's your story? Feat. Maje and Shawn
Lean more about the program:
What are the program hours?

You will have scheduled shifts five days a week Monday through Friday.

Youth Live participants receive a training allowance (money!) based on an 32.5 hour work week, for up to 24 weeks.

What kind of experience will I gain?

Our job experience has been updated!  Youth Worx continues to deliver & repair green carts but now participants will gain experience operating the Café at the Sackville Sports Stadium! 

You gain experience in:

Working at a 

Café

Customer service
Cash management 
Leadership skills

What will I learn?

Throughout the program, you will have access to learning sessions:

Leadership training
Life skill development
Safety in the workplace Identifying your skills (and which ones need more development)
Job search tools and techniques
Writing resumes, including one-on-one time with staff to help create your own resume
Writing cover letters
Interview techniques

Other certifications received through Youth Worx:

Workplace Hazardous Materials Information System (WHMIS): WHMIS is a comprehensive system for providing health and safety information on hazardous products intended for use, handling, or storage in Canadian workplaces.

First Aid Training: Emergency First Aid Certificate teaches methods for providing basic, urgent assistance to injured or ill individuals. Through a combination of instruction, demonstration, and hands-on practice, you will learn how to determine the severity of a patient's condition and practice safe intervention when providing them with emergency support.

Food Safety Certificate: Also called a Food Handler Certificate, is awarded to Food Handlers of all kinds (chefs, servers, dishwashers, food business owners, etc.). Food safety training is one of the best ways you can gain the fundamental knowledge and skills required to handle food safely in a food business such as a restaurant of café, or at home.

In-program CO-OP Opportunities

There will be Co-op opportunities for participants to gain employment experience in:

PARKS & 

RECREATION (Emera Oval, sports fields, Power House Youth Centre, The Den Youth Centre, etc…)

ADMINISTRATIVE WORK (Municipal Compliance, Front Desk at Recreation Centres)

AND MORE!