On June 23rd, 2020, Halifax Regional Council unanimously adopted HalifACT: a community response to the climate crisis, a plan for a healthy and resilient future, and a commitment to a net-zero community by 2050. 

HalifACT is the climate action movement for Halifax. It's our community response to the climate crisis that will build a more resilient and healthy future in Atlantic Canada while preparing for current and future climate impacts. HalifACT is more than a plan - it's a commitment to reducing emissions, switching to clean and reliable energy sources and demonstrating local government leadership. This transformational plan aligns the municipality's efforts to support an equitable shift to a net-zero economy by 2050. HalifACT is one of the most ambitious climate action movements in Canada. 
Celebrate HalifACT: Youth Climate Art Contest
Thank you to everyone who entered our first ever Celebrate HalifACT: Youth Climate Art Contest and congratulations to the winners! We received a lot of amazing artwork from youth across HRM.  View the winning entries:
Cecily: First Place (junior division)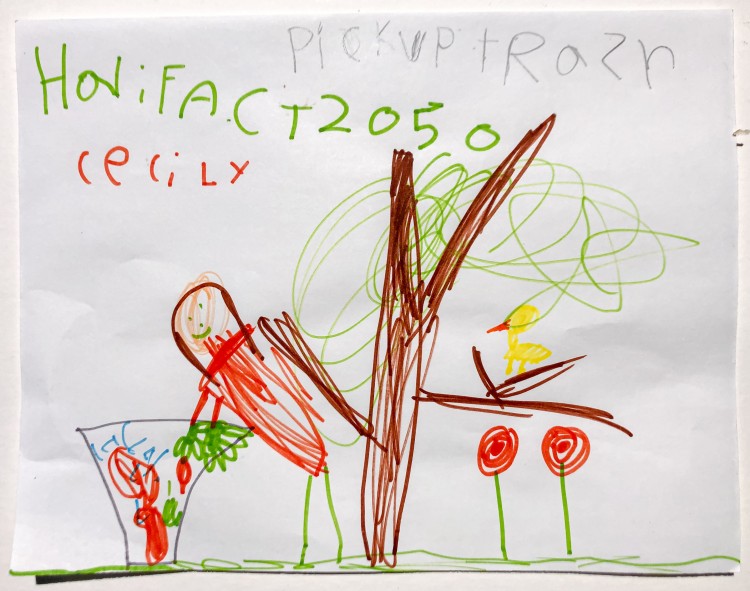 Cecily: First Place (junior division)
Warren: Runner-Up (junior division)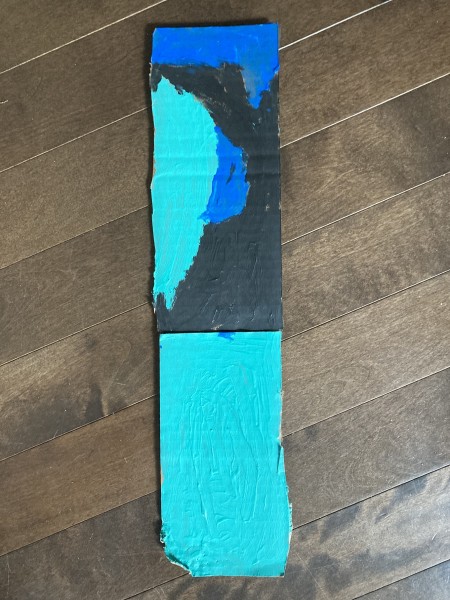 Margot: Runner-Up (junior division)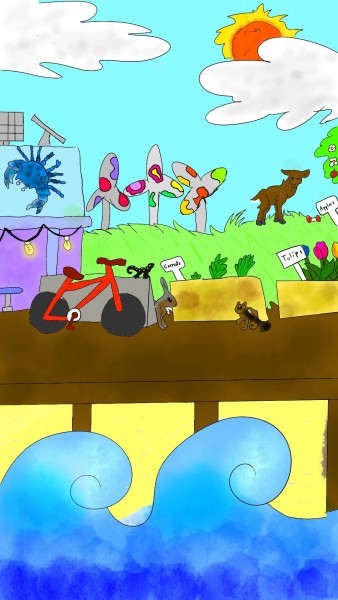 Alive: First Place, tied (intermediate division)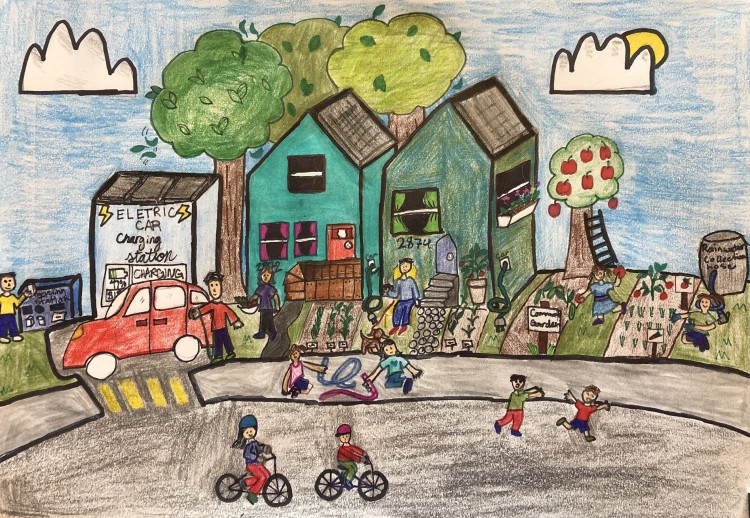 Mae: First Place, tied (intermediate division)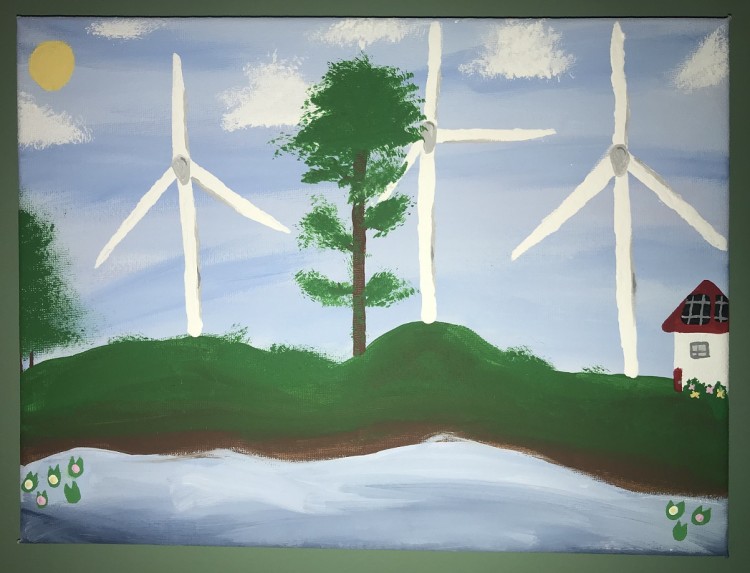 Nicole: Runner-Up (intermediate division)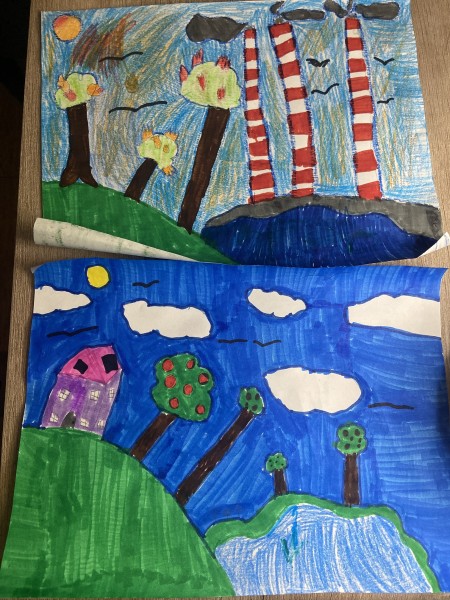 Aliyah: Runner-Up (intermediate division)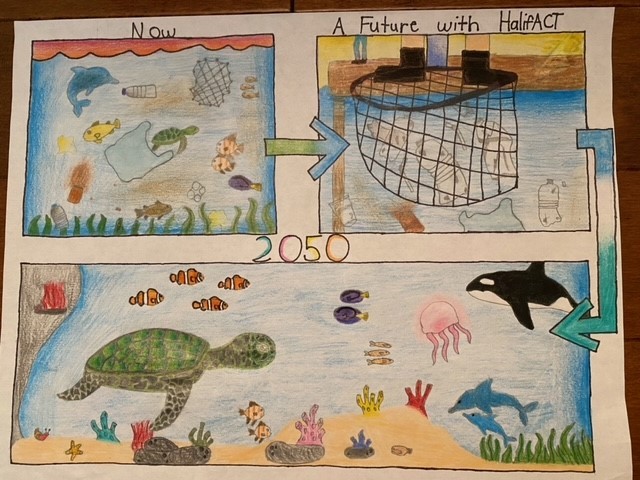 Ava: first place (senior division)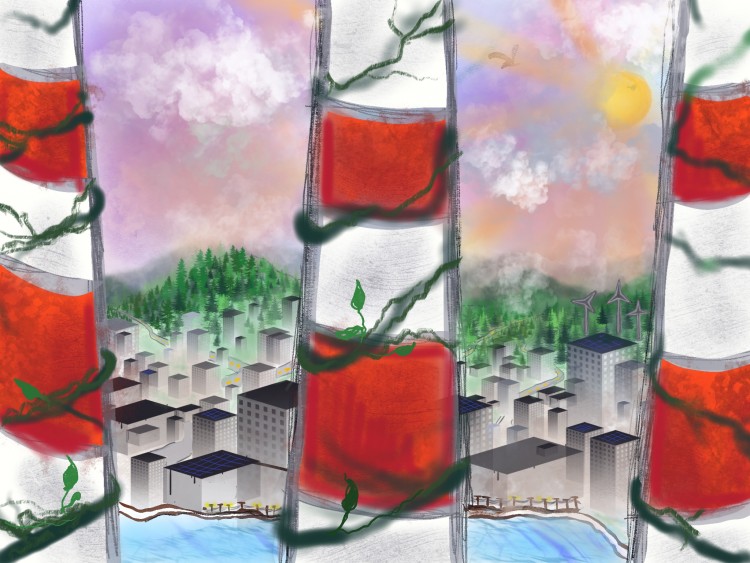 Zoya: Runner-Up (senior division)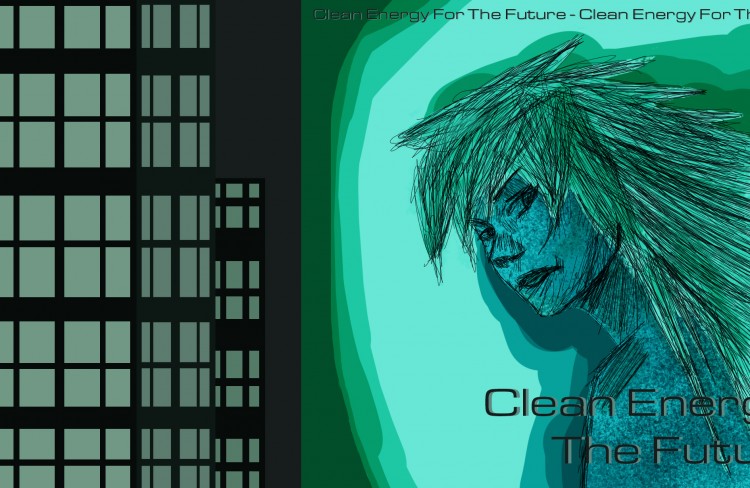 Eve: Runner-Up (senior division)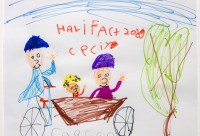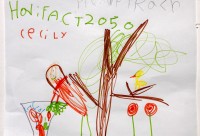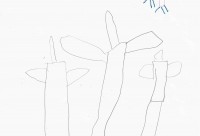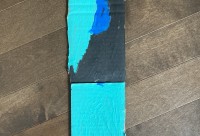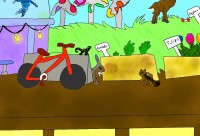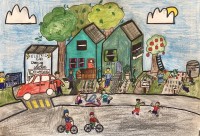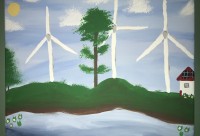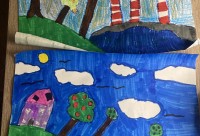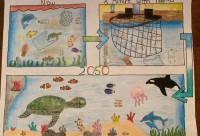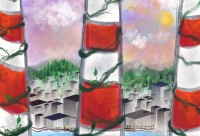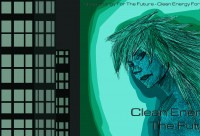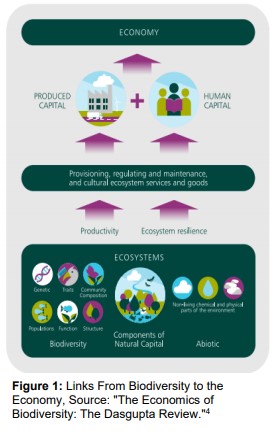 Recognition of Natural Assets
The Halifax Regional Municipality has joined municipalities across the country to support the inclusion of natural assets in accounting inventories. 
At the municipal level, natural assets are increasingly being included in the definition of "infrastructure", since many ecosystem services either contribute directly to the municipal mandate (e.g., stormwater management, erosion control, air quality) or are strongly influenced by local decision-making (e.g., about community well-being or climate regulation). Yet, overall, natural assets are not routinely inventoried and valued, and are explicitly excluded in public-sector financial reporting. 
Valuing natural assets such as carbon sequestration & storage, flood protection and biodiversity benefits allows them to be more meaningfully considered by decision-makers.

View the joint response.
View supporting information.
                                           ___________________________________________________________________________________

Awards from the Global Covenant of Mayors for Climate Change and Energy (GCoM) 
We are thrilled to accept three badges from the Global Covenant of Mayors for Climate and Energy (GCoM). Based on data we reported we've been awarded the Compliance, Adaptation and Mitigation Badge. The 'Compliance' badge is awarded to cities who have accomplished all steps under the mitigation, adaptation, and access to energy pillars. 
TEDxHalifax Countdown
On October 10, 2020, Halifax joined cities from around the globe for TEDxHalifax Countdown, an event focused on climate action.
Did you miss our watch party? Watch now:
What is HalifACT and what does it aim to do?

HalifACT: Acting on Climate Together is our long-term climate change plan to reduce emissions and help our communities adapt.  The plan was adopted by Regional Council on June 23, 2020 and guides efforts to reduce emissions by conserving energy and increasing access to clean energy sources.  It also helps communities adapt by raising awareness and helping people prepare.

What are some municipal programs and initiatives related to climate change?

Despite COVID-19 interruptions and budgetary restrictions, HRM is accelerating energy efficiency progress in year-three of its partnership with Efficiency Nova Scotia.  As reported by the 2020 HRM Corporate Building Energy Efficiency Annual Report, to date, 118 projects have been completed and the work continues. The cumulative energy cost savings are estimated to reach over $2 million annually after the year-three projects have been implemented, reducing corporate building emissions by 15% over 2018 levels.  This work represents an equivalent of planting 235,000 trees or taking 1,112 vehicles off the road.

To date, the municipality has installed 26 solar energy systems of varying technologies (solar hot water, solar hot air and solar electric) on our municipal buildings. These systems reduce traditional energy consumption which decreases operating costs and reduces GHG emissions.

HRM has almost completed an LED retrofit for the municipality's more than 40,000 streetlights.

In the past, HRM has aimed to meet LEED certification for all new builds.  More recently there has been a focus on buildings being performance-based. Some recent projects include:

Woodside Ferry Terminal renovation and the Mackintosh Depot Replacement which are to be built to exceed the 2015 NECB by a minimum of 15%. A new tender issued for the Design-Build of Fire Station #62 included a 50kW solar electric system, air to water heat pumps for in-floor heating. Developing a tender for the new Fire Headquarters that will aim for net zero ready using existing tool and technologies. This pilot could serve as a template for future corporate buildings.

 

In recent years HRM led a community-based climate change vulnerability mapping pilot project in the coastal communities of Eastern Passage-Cow Bay. This public participation project involved local education and workshops to engage local residents in identifying buildings and homes that could be at risk of climate change impacts due to tropical storms, storm surge or sea-level rise, among other things. As part of HalifACT's public engagement, mapping exercises took place in the Fall of 2019 in partnership with the Joint Emergency Management Teams.  This work will continue in efforts to prepare for climate change.

In addition to a successful Mobile Food Market program, HRM has committed to supporting the establishment and operation of community gardens, where appropriate in the municipality, through an Administrative Order Respecting the Community Garden Program. This innovative, community-driven measure helps the municipality to support the production and distribution of local food while enhancing neighbourhoods and engaging residents in community building activities.

What do residents need to know about this plan?

Climate change is an urgent, complex and global crisis. Its long timeline, globally dispersed impacts, and the level of societal and systems change required make it challenging to rapidly transition to a low carbon future. We are at a pivotal moment in human history. The next ten years will determine whether or not society can successfully address climate change.

HalifACT is a plan to help every community and every individual in the municipality take appropriate action to respond to climate change. The plan is about preventing loss, cutting emissions, saving money, and strengthening communities. It is meant to be a collaborative process that encompasses municipal government and community-based efforts. 

Please join us in the climate conversation.  Use our Interactive Map to map climate hazards in your area, and fill out a survey on Mitigation Actions or try our Adaptation Priorities tool. 

Is this the response to Halifax Regional Council declaring a climate emergency?

Staff have been working on HalifACT since spring of 2018. Regional Council declared a climate emergency on January 29, 2019.

HalifACT aims to respond to the themes and issues outlined in the climate emergency declaration.

Staff have been engaging stakeholders and the public to discuss realistic and measurable emission reduction approaches and targets, as well as adaptation priorities. Pop-ups took place  across the municipality in the summer of 2019 to help shape our plan. Join us in the climate conversation and provide feedback by visiting our Shape Your City webpage.

How was HalifACT developed and who has been involved?

HalifACT was developed through stakeholder engagement, technical modeling and analysis, and public engagement.  Importantly, HalifACT was developed through a lens of social equity and inclusion.

Stakeholder Engagement

As the success of HalifACT relies heavily on community action, stakeholder engagement and public consultation is important for evaluating the complex issue of climate change and in finding solutions.  The HalifACT team held meetings with over 250 internal and external stakeholders including all levels of government, utilities, non-profits and advocacy groups, academics and educators, industry, indigenous peoples, African Nova Scotian communities, Acadian groups, youth and more.

Technical Modeling

To assist in the development of HalifACT, the Municipality contracted Sustainable Solutions Group (SSG), an environmental consulting company specializing in climate change mitigation and adaptation modelling. Through their work, SSG developed a 2016 baseline GHG inventory, a low carbon scenario, an actions catalogue, and an adaptation report. SSG has worked with more than 60 Canadian municipalities to develop climate action plans.

Public Engagement

Public engagement has focused on raising awareness on climate change. A communications strategy was created at the beginning of plan development and includes a social media campaign, online engagement tools (surveys), resources and  engagement events. The HalifACT project team conducted more than 35 informal "pop-up" events throughout the Municipality during the summer and fall of 2019. These informal engagement sessions have been beneficial in providing the team with an opportunity to raise awareness for HalifACT.

What has the Halifax Regional Municipality done to date to help address climate change?

As part of our HalifACT: Acting on Climate Together plan, we have updated our corporate  emissions target to net zero 2030 and set a community emissions target of net zero by 2050.

The municipality is actively working towards tackling climate change and preparing to increase the resilience of our communities, infrastructure and environment to likely impacts of climate change through initiatives including community-based vulnerability mapping; volunteer-led Joint Emergency Management teams; Community Mobilization Teams being piloted through the Public Safety Office; and floodplain studies.

We continue to be involved in a variety of programs and initiatives to decrease operating costs and cut corporate emissions including the installation of solar panels on fire stations and community centres; LED lighting retrofits and building retrofits.  Some examples of related projects include:

What role does the municipality have in HalifACT?

The Municipality has taken a leadership role by creating HalifACT. The targets and actions of the plan will require shared implementation across many organizations in the community.  

HalifACT will also be used to inform other official municipal plans and policies, including the update to the Regional Plan. The Municipality will work with community stakeholders (e.g. utilities, NGOs, businesses, academic institutions, government departments and agencies) to implement and achieve targets and actions.

What role do residents have in HalifACT?

HalifACT encourages every individual to be aware of, and respond to, climate change however they can. Only through all our actions combined can we make our 2050 targets and priorities a reality.
Read the Plan
Regional Council has unanimously approved the HalifACT 2050 – Acting on Climate Change Together plan, the municipality's long-term climate action plan to reduce emissions and help communities adapt to a changing climate. Have a look at our plans and supporting documents