2020 Volunteer Award Nominations
Applications for the 2020 Volunteer Awards are now OPEN! Submit an application on behalf of an outstanding individual or group in your community. 
The deadline for applications is December 18, 2019. Recipients are announced during National Volunteer Week in April. 
2019 Volunteer Award Recipients 
The following residents were awarded 2019 Halifax Regional Municipality Volunteer Awards. Additional awards as noted. 
For more information, please contact Shawna Shirley at 902.869.4202 or email shirles@halifax.ca.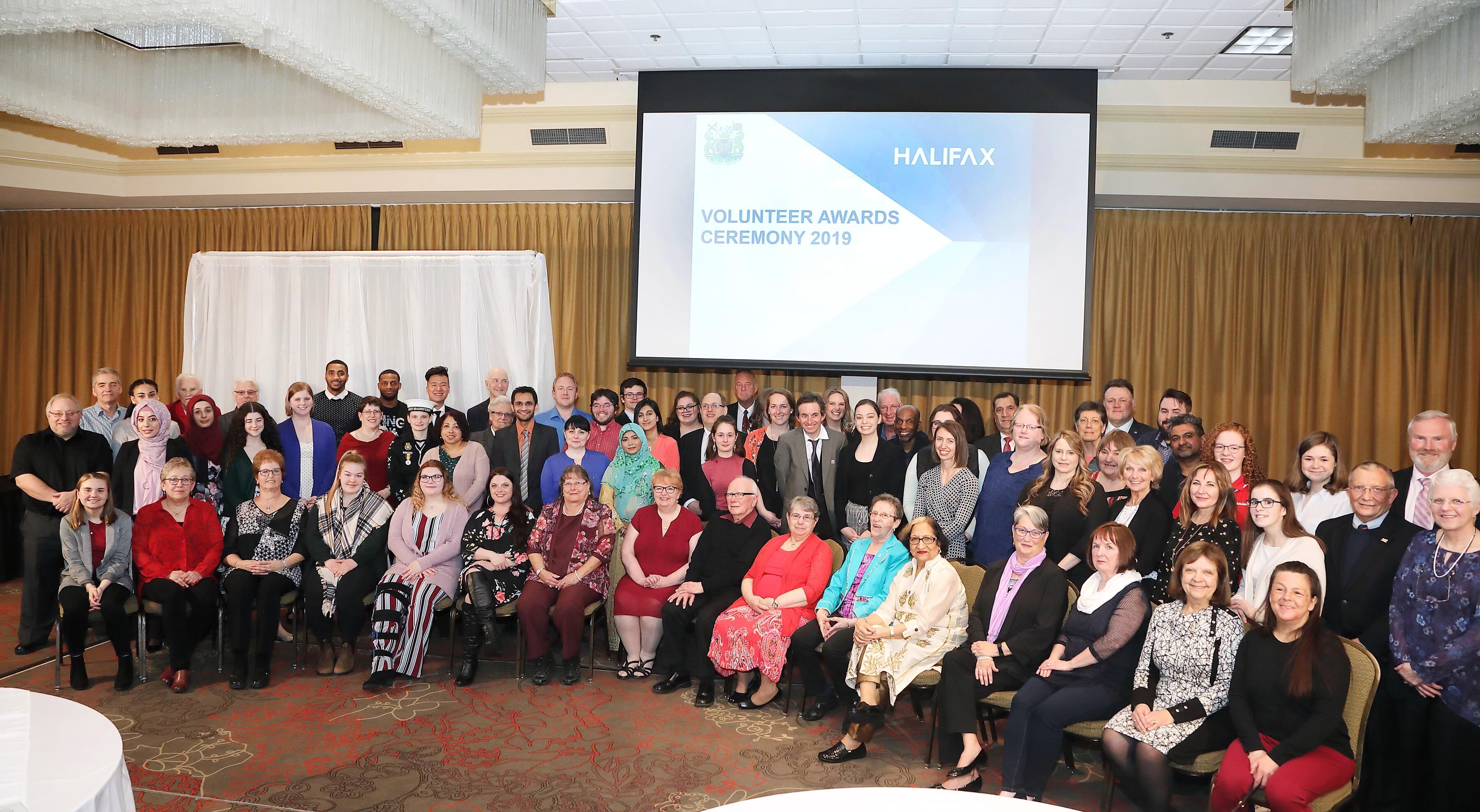 District 1
Brooke Clarke
Michele Flemming
Abby Hanson
Ella Hanson
Pat Healey
Sarah Jane MacDonald-Miles (Provincial Award Recipient) 
Lee Muir-Buckley
Nick Yeomans
District 2
Robert Downey
Gina Dunn
Melda Hodder (Provincial Award Recipient) 
Jennie MacKenzie (Provincial Award Recipient)
Katrina Manette
Donald Mosher
Shaquille Smith
Juliette Thomas
District 3
Reva Bhardwaj
Scott Connolly
Eric Alexander Gallant
Dalyce Mallion (Provincial Award Recipient)
Michelle Myers
Shelby Myers
Wendy Smith
Hugh & Dorothy Webber
Julia Yurchesyn
District 4
Steve Carr
Emme Morin
James Ryan
Gilbert (Gil) Smith
District 5
Holly Blackler

Jayne Dempsey

Miranda Koivu
District 6
Norm Collins
Kristen Coveyduc
Kayley Dixon (Provincial Award Recipient)
Graham Greene (Provincial Award Recipient)
Sarah White
District 7
Joseph Allen
Tahmina Dewan (Provincial Award Recipient)
Andres Guardia
Robert Shaw (HRM Volunteer of the Year) (Provincial Award Recipient)
District 8
Daphne & Steven Beeler
Diane Chiasson
Ray Fernandes
Taya Hooper-Dixon
Milena Khazanavicius
District 9
Terri M. Roberts (Provincial Award Recipient)
Sean Wang
District 10
David J. Aalders (Provincial Award Recipient)
Aya Ali
Dennis R. Peters
District 11
Atiqullah Amiri
Usha K. Goel
Kate Jollimore
District 12
Aseel Mohammed Ali
Denise Chisholm
Nikunjkumar Kachhadiya
Alice Walsh
District 13
District 14
Collette Berezowski
Caroline Gallop
Ann McCulloch
District 15
Rachel Donovan
Allan Smith
District 16
David Bathurst
Geneviève Doiron
Abigail Harper
Emily Rudderham
Community Group Awards
Community Group, Category 1 - Victim Services Volunteer Association
Community Group, Category 2 - Acadia Recreation Club Society
Community Group Youth - Helping the Earth while Acting Together (H.E.A.T.)