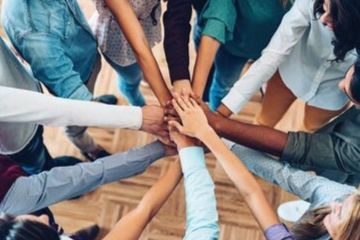 The Volunteer Conference is an opportunity for volunteers to connect, celebrate, and learn relevant skills to build stronger volunteer capacity throughout the municipality. Delegates representing a variety of organizations and causes will participate in two training workshops and networking activities and enjoy a keynote speech and seated meal. This year's workshops will cover topics such as: grant opportunities, diversity and inclusion in the volunteer sector, collaboration as power, connecting with youth, marketing your organization, fundraising, volunteer recruitment and retention, community event planning, engaging your community, healthy board practices, rural perspectives in volunteerism, and improving accessibility in the volunteer sector.
When: Friday, November 18, 8 a.m. – 4:30 p.m.
Where: DoubleTree by Hilton, 101 Wyse Road, Dartmouth, NS
Cost: $35.00 
Register online at halifax.ca/myREC using the course code 00058091, or call the registration line at 902.490.6666.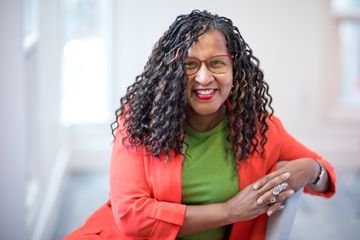 Keynote Speaker, Sylvia Parris-Drummond
Sylvia is the CEO of the Delmore "Buddy" Daye Learning Institute. Her work in education and the community is rooted in core Africentric Principles. She has a successful history of collaboration with the communities and stakeholders with whom she has worked.
Known for getting things done in a thoughtful, respectful and engaging way, she has been actively involved across a broad range of community initiatives and organizations including the Akoma Family Centre, FEEDNS, NS Mass Choir, and the Black Business Initiative Community Investment Fund. She is thrilled to add CNIB to the list of engagements. She has worked with the Halifax Regional Municipality, Nova Scotia Department of Education, Nova Scotia Department of Justice, the Nova Scotia Community College and the Guysborough District School Board.
Ms. Parris-Drummond also operates a private consulting firm, SVPARRIS CONSULTING which focuses on services for not for profits, women, and grass roots community.
What our past participants have said about the annual conference:
"...I really look forward to it every year.  I find it really inspiring and energizing."
"Great experience. I learn something new every time I attend."
"Exceeded my expectations"
"Great variety of topics.  Excellent networking opportunities..."  
"It was very informative and a lot of fun!" 
"Always an amazing opportunity to network and learn" 
"Amazing!...I feel energized and excited to put to use all the suggestions and strategies I learned."