Highlighted below are a few recent decisions by Regional Council that reflect steps being taken by the municipality to make a difference in the Halifax region. For more details regarding all matters deliberated by Council and the direction given to municipal staff, please see the action summaries which are posted to the online meeting agendas within one business day as well as the meeting minutes which are posted online once approved by Regional Council.
Highlights from November 28, 2023
Staff reports presented to Council will now incorporate Guidelines and Checklists for Diversity, Equity, Inclusion, and Accessibility
Regional Council has approved the decision to incorporate new standards for diversity and inclusion to all staff reports presented to Regional Council moving forward.
Staff reports are the primary method through which staff communicate to Halifax Regional Council about projects, decisions, and programs. Applying a Diversity, Equity, Inclusion, and Accessibility (DEIA) lens during the preparation of staff reports is an important process for ensuring transparency and highlighting how DEIA was considered during the project. For this lens to be genuine and effective, consideration of DEIA must occur at every step of the process, from scoping onwards.
The guidelines adopt an approach focusing on the needs of underrepresented groups and serve as a resource for report authors and collaborators to inform the direction of municipal services, programs, and projects to better meet these needs. They are designed to help report authors and collaborators inform the direction of municipal services, programs, and projects with a clearer focus and intersectional perspective. This approach ensures that inclusion and participation of all residents can be achieved and that the insights from groups who face systemic barriers and inequities are sought and reflected in reports, recommendations, and outcomes.
The checklist provides a resource that delineates multiple ways to ensure diversity, equity, inclusion, and accessibility are taken into consideration when planning, designing, and managing projects related to municipal policies, services, and programs that may result in the preparation of a council report.
For more information, read the staff report.
*Note: this motion will be final when the meeting minutes are approved by Regional Council.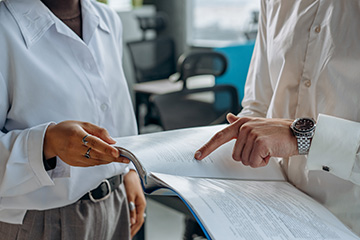 Municipality releases 2022/23 Strategic Performance Report
The Halifax Regional Municipality has released the 2022/23 Strategic Performance Report – the second annual report providing updates of the Strategic Priorities Plan 2021-25. The Strategic Performance Snapshot, the municipality's public-facing dashboard with key performance indicators aligned to the Strategic Priorities Plan, has been updated with data for 2022/23.
The annual Strategic Performance Report highlights the municipality's progress on delivering Regional Council's priorities and the priorities of the administration in the governance and management of municipal services, staff and finances.
The following are some key highlights from the 2022/23 Strategic Performance Report:
For more information, visit halifax.ca/budget
Previous meeting highlights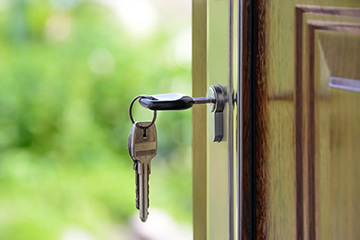 Improvements, amendments, and advancements to affordable housing in the municipality
On November 14, Regional Council passed a series of motions to amend, improve, and advance affordable housing in the municipality. A full overview of the motions and background information can be found in the staff report.
At the November 14 Regional Council Meeting, the motion was advanced that the Administrative Order Number 2020-007-ADM Respecting Incentive or Bonus Zoning Public Benefits and Administrative Order Number 2020-008-ADM Respecting Grants for Affordable Housing both be amended, so that money collected through the Interim Density Bonus Program can be used to fund eligible public benefits, including affordable housing, in the Suburban Area (outside the Regional Centre). This will ensure that the Halifax Regional Municipality can fund affordable housing projects throughout the entire municipality to ultimately support more residents in need.
At the November 14 Regional Council meeting, staff also recommend expanding eligible partnerships between private businesses and Non-Profit Organizations (NPO), by allowing eligible NPOs to lease privately owned property or housing and maintain their eligibility for Affordable Housing Grants Program funding.
Additionally, on November 14, in light of Bill 329 and the Interim Density Bonus Program, staff also recommend that, for the 2023/2024 Grant year, $200,000 be allocated from the Housing Accelerator Fund to support suburban and rural affordable housing projects.
Finally, at the meeting, the motion was advanced for a review of the Affordable Housing Grant Program to be undertaken before the 2024/25 grant year to ensure the ongoing effectiveness of this program.
For more information, read the full staff report.
Making our schools safer: The municipality to introduce Safe School Streets road closure pilot program to two schools
The Transportation Standing Committee has recommended that Halifax Regional Council direct the Chief Administrative Officer to formalize the process for a Safe School Streets Pilot Program within the Halifax Regional Municipality.
Safe School Streets road closures are strategies aimed at creating safer and more vibrant environments for students, pedestrians, and communities by temporarily limiting vehicle access to certain streets near schools. These initiatives prioritize the well-being and recreational needs of residents, especially children, by repurposing roads for activities such as walking, biking, playing, and socializing.
A Safe School Street is a car-free block beside a school open to walking, biking, and wheeling during pick-up and drop-off. Typically, no motor vehicles are permitted to enter or exit the block when the Safe School Street closure is in effect (unless a valid pass is provided), but parked vehicles may remain.
Safe School Streets originated in Bolzano, Italy in the early 1990s when school communities were struggling to manage traffic during peak pick-up and drop-off hours. The programs have appeared in other countries worldwide and have shown several positive impacts, including: decreased levels of vehicular traffic, improved road safety, reduced traffic congestion in and around the schools, opportunities for kids to be active, encouraging active travel to school, benefits to mental health and focus on school, improved air quality at and around schools, and a sense of community.
The Safe School Streets approach aligns with HRM's broader transportation policies and strategic priorities such as the Integrated Mobility Plan, to enhance public safety through active transportation and a focus on pedestrian access. The initiative typically requires strong support and leadership from the school community and surrounding neighbourhood. A Safe School Streets program also aligns with the municipality's Road Safety and Vision Zero strategies.
The pilot program in the municipality will roll out to two schools and will be open for a two-year period.
To read more about the pilot program and the requirements of implementing it within the municipality read the full staff report.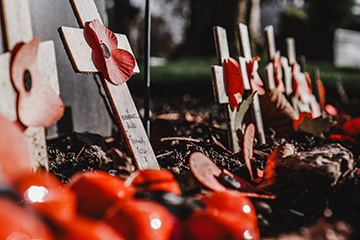 Cyclone Helicopter fly-past to commemorate Remembrance Day

*Update - Residents are reminded that the Royal Canadian Legion has moved this year's Remembrance Day ceremony from Grand Parade to the cenotaph at Sullivan's Pond. Learn more here.
The municipality has once again granted permission for the Canadian Forces to conduct a fly-past of a Cyclone helicopter over Grand Parade to mark Remembrance Day on November 11, 2023.
The Cyclone helicopter, flown by the Canadian Armed Forces, will fly north to south at a height of 500 feet, from the 12 Wing Shearwater to over Grand Parade, after the 21-gun salute during the ceremony. This will take place at approximately 11:02 a.m.
The Remembrance Day ceremony will consist of a military parade at Grand Parade, and the event will also include the participation of the 1st Field Regiment firing the 21-gun salute from Citadel Hill.
This annual occurrence is part of the municipality's activities honouring those who have served with valour and distinction – and gave the ultimate sacrifice in the First World War, the Second World War, the Korean War, in United Nations Peacekeeping missions and in Afghanistan.
For more information, read the staff report.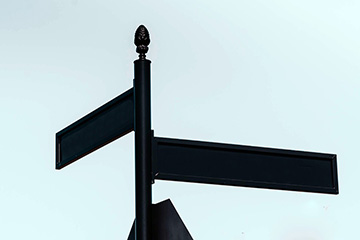 New commemorative names introduced to municipal parks, buildings and streets
Regional Council has approved requests from the HRM Asset Naming Committee for nine new commemorative names to parks, buildings and streets, submitted by residents.
HRM's Asset Naming Policy (Administrative Order 46) allows any person or group to apply for a commemorative name for HRM assets, particularly streets, parks or buildings.
Commemorative names recognize individual persons, groups of people, tradition bearers and geographic features. The Asset Naming criteria states that individuals who have demonstrated excellence, courage or exceptional service to the citizens of HRM, the Province of Nova Scotia and/or Canada may be recognized. The criteria also allow for names that recognize geographical or topographical features of the area and traditions and tradition bearers.
To learn more and for the detailed list of new names, read the staff report.