Highlighted below are a few recent decisions by Regional Council that reflect steps being taken by the municipality to make a difference in the Halifax region. For more details regarding all matters deliberated by Council and the direction given to municipal staff, please see the action summaries which are posted to the online meeting agendas within one business day as well as the meeting minutes which are posted online once approved by Regional Council.
Highlights from Tuesday, July 12, 2022
Events East submits their 2022-23 Business Plan
Regional Council has received and approved Events East's 2022-23 Business Plan.
The Halifax Convention Centre Corporation, established under the Halifax Convention Centre Act and operating under the name Events East Group, manages the Halifax Convention Centre, Scotiabank Centre, and Ticket Atlantic. Per legislation, Events East's activities must be maintained and managed in a manner that will promote and develop economic development, tourism, and industry in the municipality.
The Business Plan has 19 actions and initiatives, focused under five strategic priorities:
Business Growth
Guest Experience
Community Connection
Talent and Culture
Accountability and Sustained Performance.
Read more about each in the staff report.
Event East's 2022-23 Business Plan aligns with People. Planet. Prosperity. Halifax's Inclusive Economic Strategy 2022-27, from the Halifax Partnership; the Halifax Regional Integrated Tourism Master Plan, from Discover Halifax; and Regional Council's 2021-25 Strategic Priorities Plan.
For more information, read the staff report.
*Note: This motion will be final when the meeting minutes are approved by Regional Council.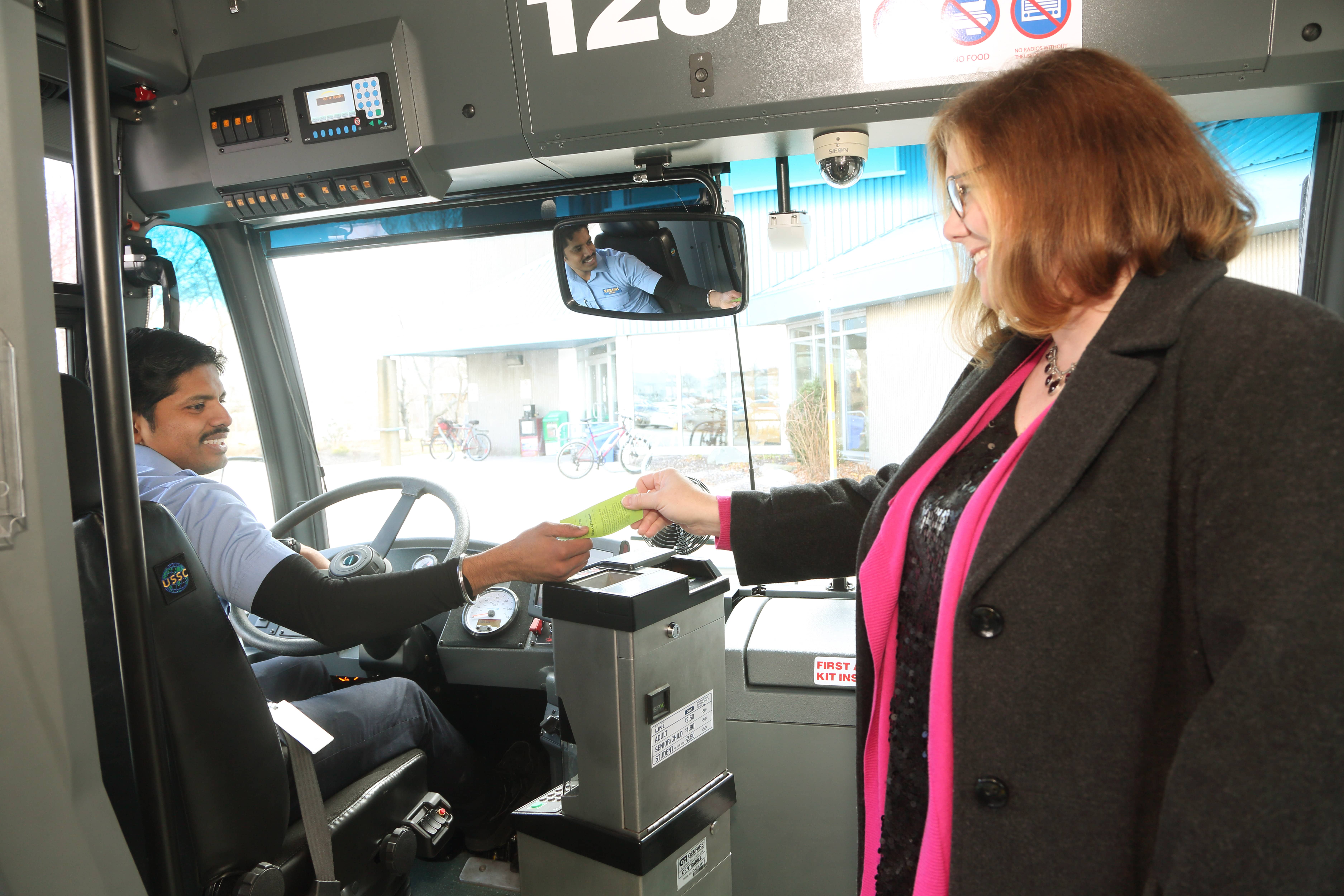 Municipality works to implement Halifax Transit mobile ticketing
The municipality has awarded RFP 21-095, Halifax Transit Mobile Ticketing Solution, to Masabi.
This work is in support of Halifax Transit's Fare Management Phase 2 Strategy, which considers numerous fare payment technologies as possible electric fare media options for Halifax Transit. The Strategy is divided in to four phases:
A mobile application utilizing visual validation;
Onboard validators for use with mobile application;
Plastic, reloadable smart cards; and
Open payment (i.e. debit/credit/tap-to-pay).
Following Council's approval of the Strategy in July 2020, municipal staff, in collaboration with key stakeholders, began gathering requirements for a request for proposals focusing on the first two phases. 
Moving forward, onboard validators for expansion and replacement buses will be included in the specification at the time of tendering for the new buses. Given the increased flexibility a mobile application can provide, Halifax Transit has started considering and planning for the possibility of introducing new fare products to pair with a mobile application.
For more information, read the staff report.
*Note: This motion will be final when the meeting minutes are approved by Regional Council.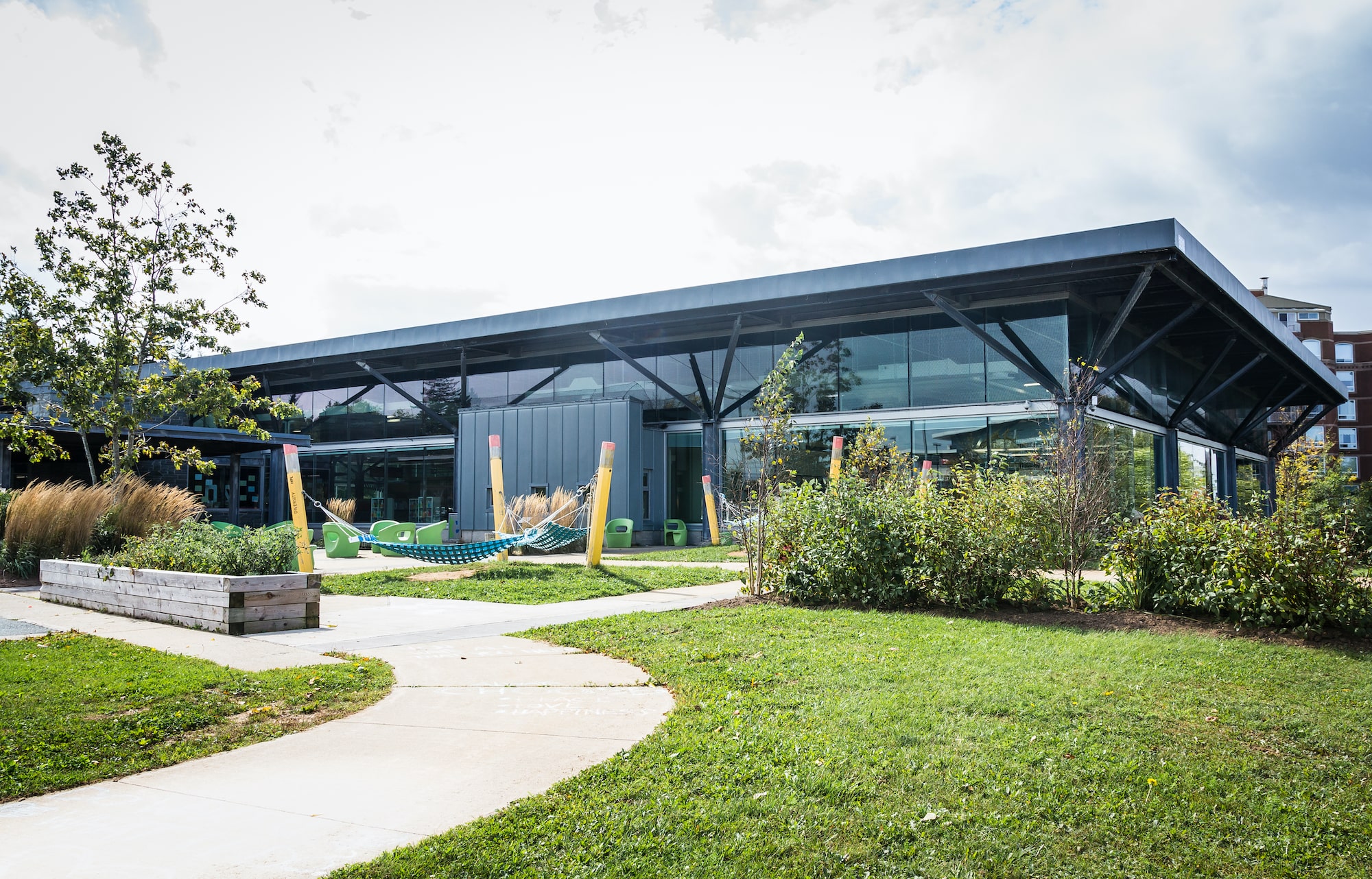 Municipality awards Keshen Goodman Library renovation tender
The municipality has awarded Tender 22-163, Keshen Goodman Library Renovations, to Avondale Construction. 
The Keshen Goodman Public Library, located in Clayton Park, welcomes over 400,000 visitors a year, provides 70,000 computer bookings, facilitates 225,000 WiFi connections, and offers 1,500 free library programs. Notably, the library serves a very diverse community and provides space for collaboration, connection, reading, tutoring, language learning support, and community volunteering. It also provides extensive language learning programs, homework support for youth, and a welcoming environment that is vitally important for newcomers to Halifax.
Due to rapid population growth and changing community demographics, it is anticipated that there will be significant increases in branch usage over the coming years. Therefore, improvements to the existing library space are essential to maintain quality services.
The overarching goals of the renovation project is to provide enhanced branch services for this growing community, to improve building accessibility, and to enhance energy efficiency. The renovation will include a new reception area, teen computer lab, gaming area, and training rooms. An updated workspace and delivery service area will be created for Halifax Public Libraries staff, and acoustic treatments will be added to improve noise control in the building. Exterior improvements will provide further outdoor programming opportunities, and the existing universal washroom will be renovated to meet the latest accessibility standards.
The Keshen Goodman Public Library has also received funding from the Investing in Canada Infrastructure Program's climate mitigation stream, which will be used to incorporate a new air handling unit and energy management system into the renovation design. This aligns with HalifACT's initiative to reduce emissions for all communities in the municipality.
Construction will begin within two weeks. 
For more information, read the staff report.
*Note: This motion will be final when the meeting minutes are approved by Regional Council.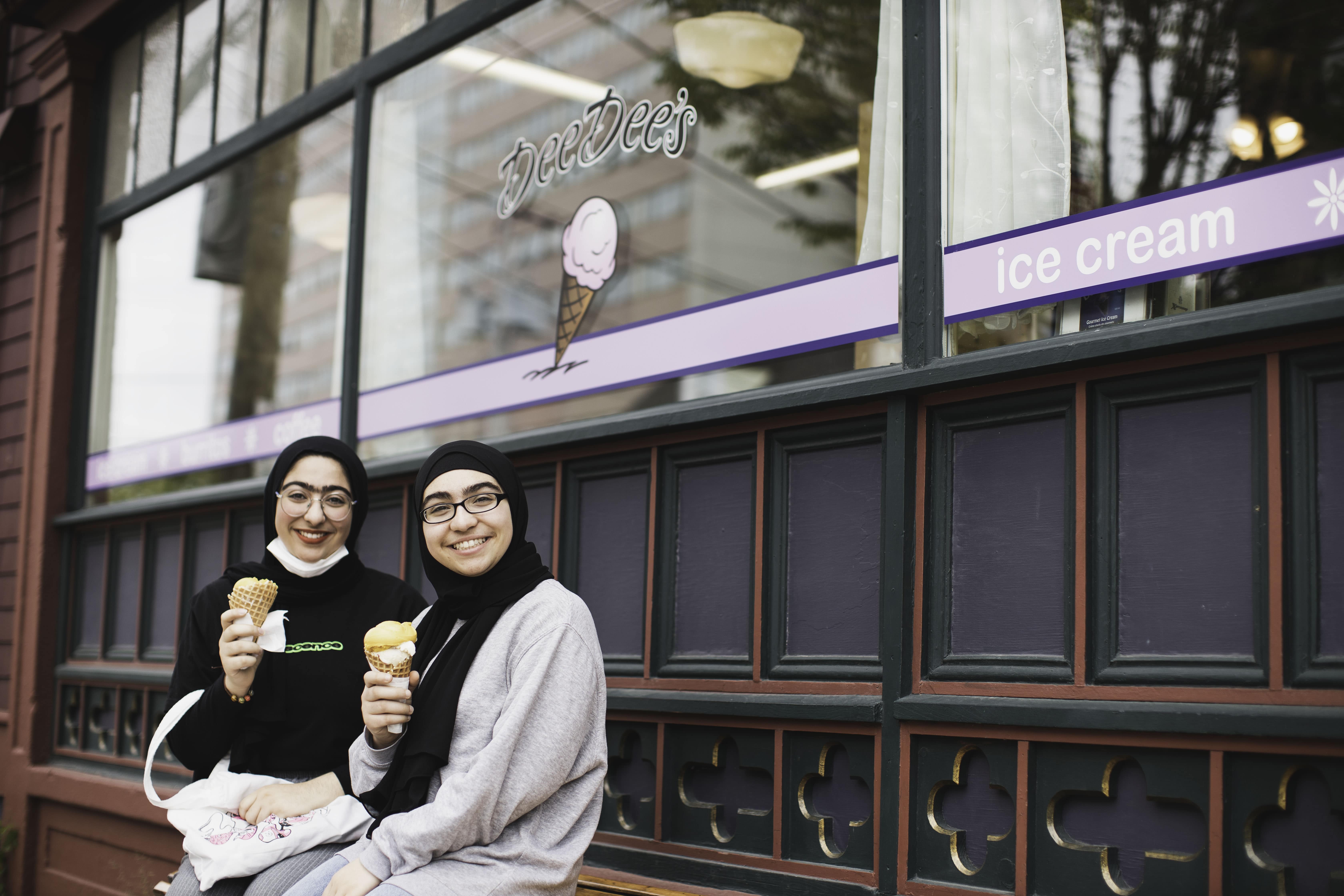 Halifax Regional Council approves and adopts the updated Immigration Strategy
Between 2018 and 2020, Nova Scotia welcomed approximately 17,000 immigrants to the province, with almost 80 per cent of which who now call the Halifax region home. The attraction, retention and successful integration of internationally trained and connected workers is crucial for our local economy's development and growth. 
The municipality continues to develop and expand services specifically targeted to immigrants and build strategic partnerships across communities and sectors to better understand both the needs and strengths of immigrant communities. To further the municipality's commitment to supporting immigrant integration and talent retention, the Office of Diversity & Inclusion/African Nova Scotian Affairs has introduced a proposed Municipal Immigration Strategy, which has been approved by Regional Council.
The Strategy, in alignment with the municipality's Diversity Framework, has five main goals and 24 actions to be taken by business units to ensure the retention and integration of immigrants and newcomers - including international students, refugees, and temporary foreign workers. The five main goals of the Strategy are:
Ensure public service is inclusive, reflective, and accessible to immigrants 
Create a workplace that encourages new and innovative ideas to flourish 
Attract and retain immigrants' talents 
Build internal and external partnerships that include immigrants 
Provide timely and accessible information for immigrants
Each action outlined within the Strategy will foster an inclusive public service for new residents, the provision of a safe work environment for immigrants and migrants, the development of equitable processes of attraction and retention in the municipality's workforce. Additionally, the Strategy will help continue building meaningful partnerships with immigrant-serving organizations and the immigrants, migrants and new residents of our region, making it a place where immigrants have social prosperity, opportunity, and the resources they need to integrate and succeed in our communities.
The Strategy had significant input throughout its development, both with internal and external stakeholders, and will make Halifax a welcoming community to immigrants. 
For more information about the Strategy, read the staff report.
*Note: This motion will be final when the meeting minutes are approved by Regional Council.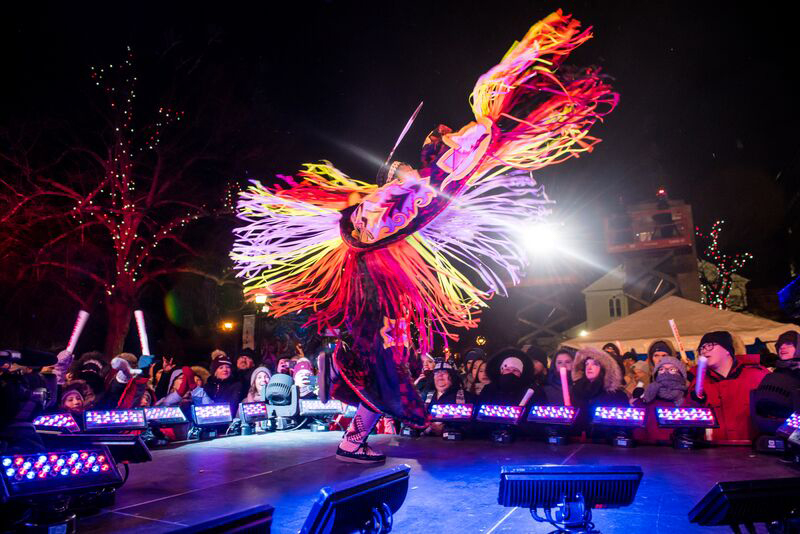 Additional contribution to support the 2023 North American Indigenous Games
Regional Council has awarded an additional $429,500 to the 2020 North American Indigenous Games Local Organizing Committee. This contribution is in addition to the up to $400,000 of Value-In-Kind (VIK) support previously provided. These contributions will assist the committee with additional costs associated with the delivery of the 2023 North American Indigenous Games (NAIG).
The Games are set to bring together 756 Indigenous Nations between July 15 to 23, 2023, to celebrate, share and reconnect through sport and culture in Kjipuktuk (Halifax), Dartmouth and Millbrook First Nation. The 2023 Games will consist of 17 contemporary and traditional summer sport events for Indigenous youth aged 13 to 19, and are a fundamental component of Indigenous sport movement. The NAIG will attract approximately 4,800 athletes from Canada and the United States. 
The Games will further Regional Council's priority areas of healthy, livable communities and social development, as well as strengthen the support of the municipality's values of diversity, inclusion and collaboration. 
The Games, originally scheduled to take place in 2020, were postponed twice due to the COVID-19 pandemic. Since then, several key changes are being implemented to ensure the health and safety of athletes and participants, including an increase of additional accommodations, transportation requirements, and cultural experiences and educational interactive activities for attendees. 
This additional funding will support the planning and delivery of events and will be utilized for municipal services required to host the event, including the use of Halifax Transit buses, additional signage, policing, facility rental fees, park maintenance and criminal record checks. The support and funding for the NAIG 2023 is critical to ensure a successful Games, and to meet The Truth and Reconciliation Commission of Canada's Call to Action #88 (to all levels of government) "to take action to ensure long-term indigenous athlete development and growth through continued support of the North American Indigenous Games".
For more information read the staff report. 
*Note: This motion will be final when the meeting minutes are approved by Regional Council.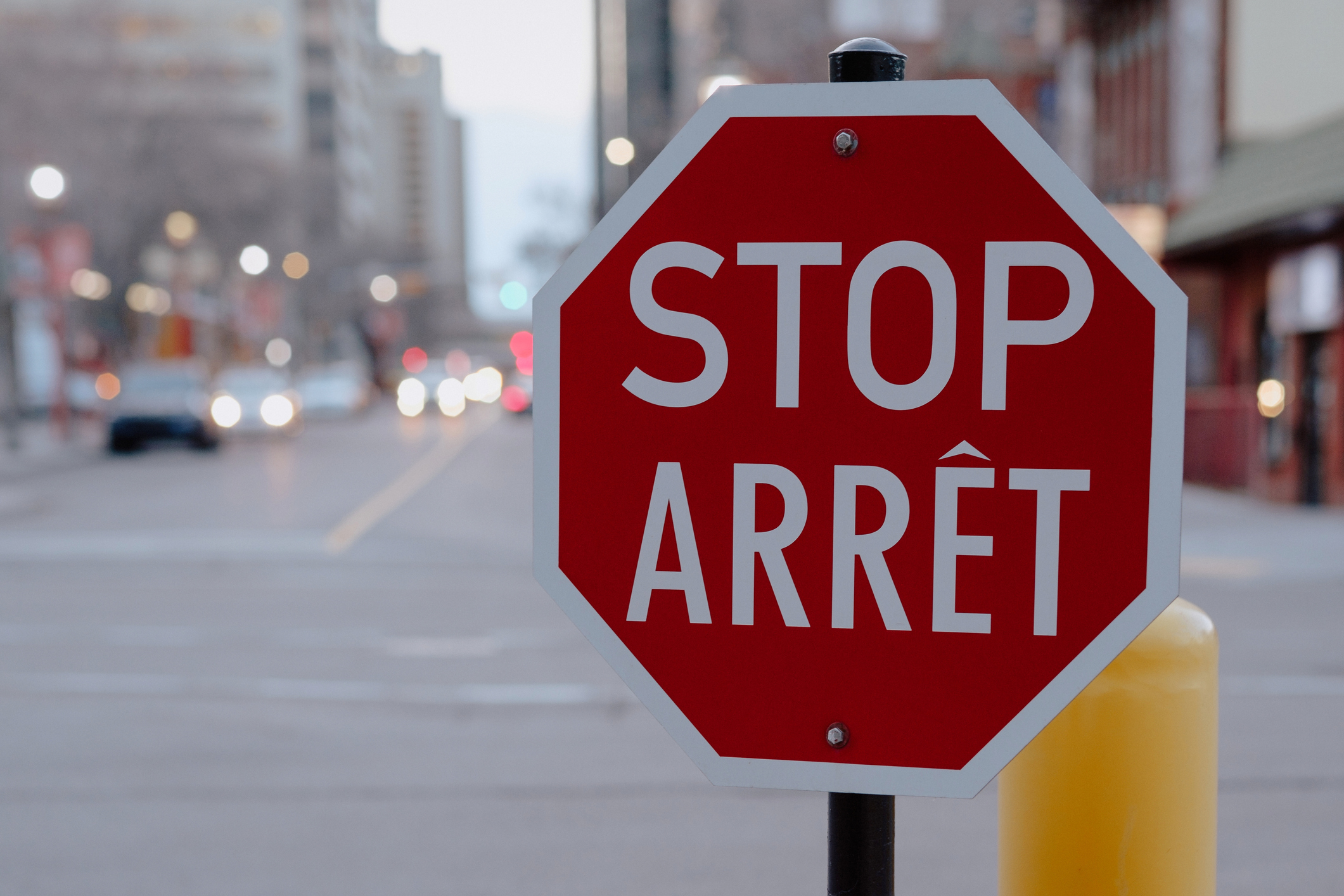 Municipality to support English/French stop signs in bilingual communities
Staff with Nova Scotia Department of Public Works (DPW), in consultation the Office of Acadian Affairs and Francophonie (OAAF) recently updated the Motor Vehicle Act (MVA) Traffic Signs Regulations to include and permit the use of bilingual (English/French) stop signs on Nova Scotia roadways.
In support, the OAFF and DPW launched a limited funding program to facilitate the replacement of unilingual stop signs with bilingual signs on provincially owned roads in Acadian and francophone regions throughout the province. To increase the visibility of local Acadian and francophone communities and to build constructive, long lasting relationships, Regional Council will support communities and groups that wish to apply to have bilingual stop signs installed on provincial roads.
Regional Council has also endorsed a targeted approach to install bilingual stop signs identified by the municipality's Office of Diversity & Inclusion/African Nova Scotian Affairs on municipally owned streets in communities, neighbourhoods or near facilities that have demonstrated importance to of social, linguistic and cultural identity of the Acadian and francophone communities. 
The municipality will also send a letter to the province offering support for eight Conseil scolaire acadien provincial (CSAP) schools and the preprimary centre, Centre le Tournesol to be permitted to request bilingual stops signs. These schools have played an important role in allowing students to develop a sense of belonging to the Acadian and francophone community.
The municipality is committed to strengthening its French language services and offerings to the francophone community in our region, as home to the largest Acadian and francophone community, and the largest bilingual population of the province. Having representation of the diverse languages signage in bilingual communities supports our goal to acknowledge and celebrate our diverse, inclusive province.
For more information, read the staff report. 
*Note: This motion will be final when the meeting minutes are approved by Regional Council.
Highlights of recent Regional Council decisions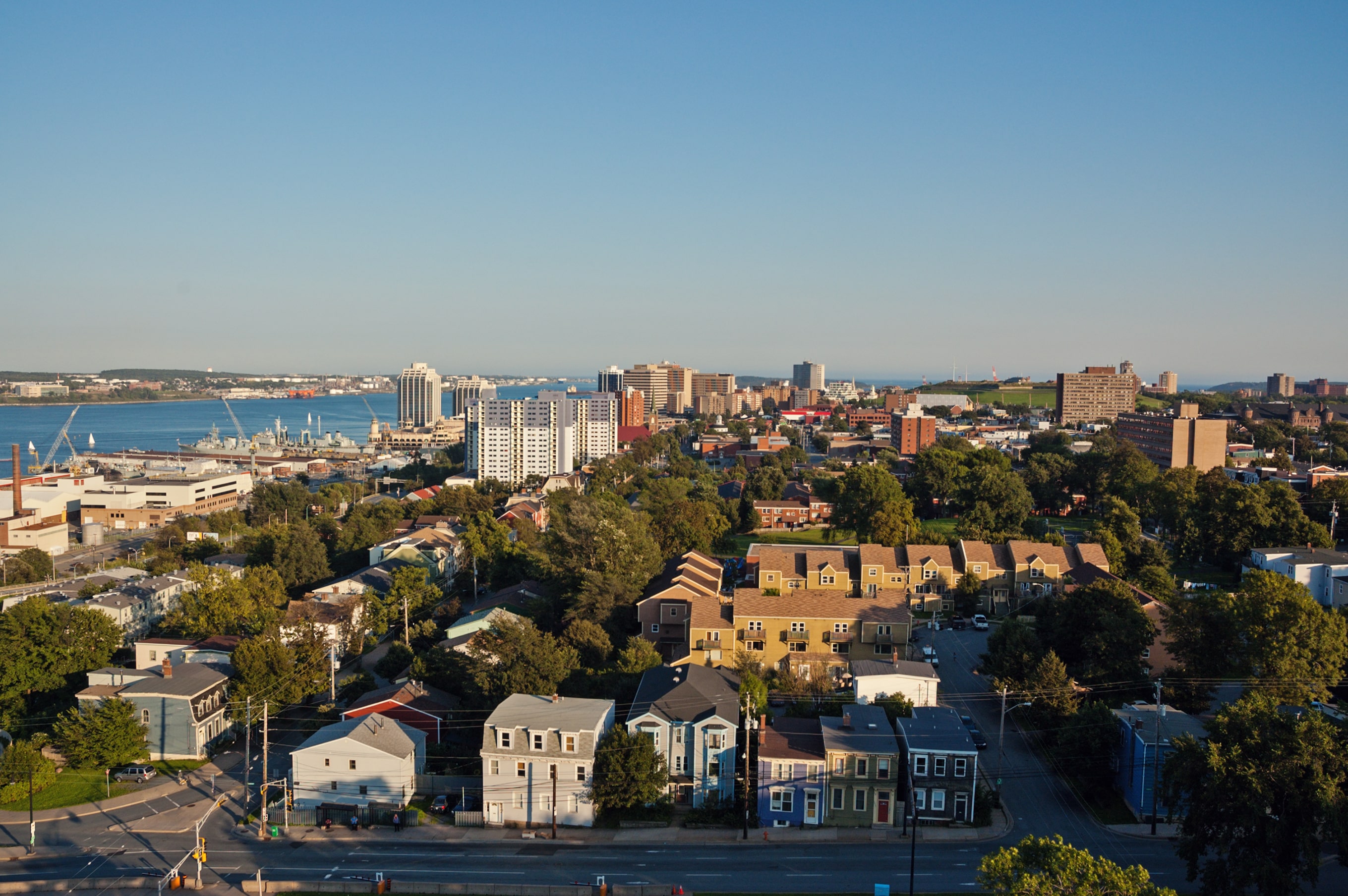 Municipality to launch new, online property information inquiry request system
The municipality will launch a new, online property information inquiry request system later this year, following Regional Council's amendment of By-law U-100, User Charges By-law. This new system will reduce red tape and streamline the process to request the necessary property information associated with the refinancing of a property, or the impending sale of a property.
These inquires are currently processed through the municipality's existing Access to Information system, are commonly requested by law firms and mortgage companies, and have typically been associated with commercial, industrial, or large-scale residential properties. These requests involve a substantial amount of time to process to meet the provisions of the Municipal Government Act. The volume of these requests has been regularly growing, leading the current system to become unsustainable.
The new, online property information inquiry request system will enhance service delivery to the public, decrease the risk of not meeting the provisions of the Municipal Government Act, and increase operational efficiencies. Once launched later this year, the property information inquiry request system will be housed through halifax.ca.
For more information, read the staff report.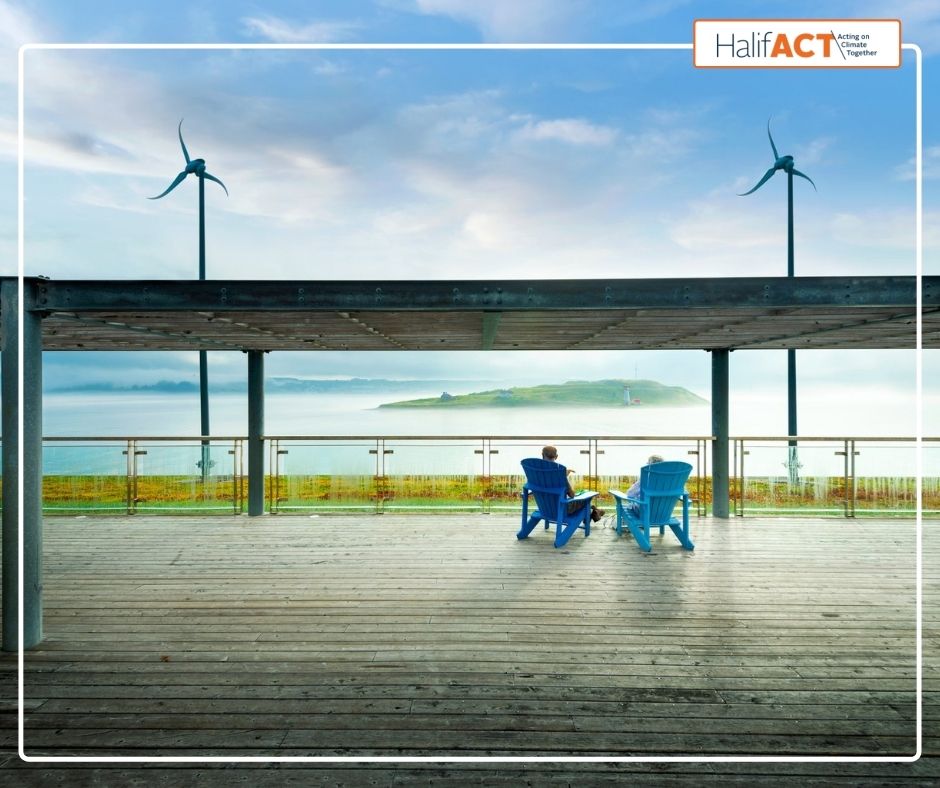 Municipality continues to advance HalifACT with the private sector through the Halifax Innovation Outpost
The municipality is collaborating with the private sector in support of HalifACT. The approach for implementing HalifACT is one of urgent, collective action across all stakeholders and sectors. Private sector action is critical to the success of HalifACT and participation from the private sector continues to grow.
By teaming up with the Halifax Innovation Outpost, the municipality issued a Climate Action Challenge in early 2022, inviting community groups to submit pilot programs that have potential to decarbonize the Halifax economy.
In February, seven ideas were accepted for prototyping and piloting: 
Using solar awnings as outdoor classrooms and to power community garden assets by Hope Blooms 
Developing a Deep Energy Retrofit Job Training Program for African Nova Scotians as a collaboration between the ReCover Initiative and One North End
Using tiny homes as a pathway to net zero and affordable housing by Billet Workshop
Boulevard Gardening and residential landscaping as a nature-based solution to climate change by Alma Landscapes
Understanding the pathways and barriers to green jobs for immigrants and newcomers
Social Networks as a support to climate collaboration and impact
Electric vehicle delivery service from MYN Solutions. 
Throughout April and May, these groups refined their prototypes with Halifax Innovation Outpost and shared their learnings. Three of the seven participants have since received $50,000 each from the Halifax Climate Investment, Innovation and Impact Fund Grant Program to continue their work.
The Halifax Innovation Outpost is a joint initiative between HRM and the Halifax Partnership to broaden opportunities for the private sector and broader community to develop new products 
and services that address complex issues that fall within the municipal mandate, including climate change mitigation and adaptation. 
For more information, read the staff report.
Municipality to receive World Council on City Data Platinum certification  
On July 12, 2022, the municipality will receive Platinum (the highest level) certification from the World Council on City Data (WCCD), for collecting and submitting data for 95 Core and Supporting WCCD indicators. 
WCCD is an international non-profit organization that created and administers the first globally comparative international standard on city indicators, ISO 37120 – Sustainable Cities.
In June 2020, Corporate Planning & Performance (CPP) began the development of the Corporate Performance Management Program (CPMP), to establish a systematic approach to how the municipality approaches planning. CPP is responsible for the consolidation and submission of data. The submitted data is validated by WCCD and third-party auditors. Over the past year, CPP has worked with Nova Scotia Power, Halifax Water, Province of Nova Scotia, and Halifax Partnership to compile the data to support certification. 
The WCCD supports the CPMP and represents a movement towards better data for better cities. WCCD indicators provide information on performance across a wide range of service and governance areas, including economy, health, environment, population and social condition, urban planning and transportation, among others. Several of these indicators have been incorporated into the municipality's Strategic Performance Snapshot.
There are over 100 cities representing 35 countries currently certified, and 30 Canadian cities having achieved platinum certification.
WCCD benefits the municipality and staff by: 
Aiding in the measurement of performance of services and quality of life over time;
Providing standardized indicators, ensuring consistent and reliable data;
Allowing the municipality to compare performance to national and global peers;
Providing access to a network of Canadian and global cities for benchmarking and learning;
Supporting evidence-based decision-making for strategic planning, priority setting, and policy development; and, 
Allowing employees to better understand organizational goals and objectives, and how their work contributes, as well as offering clear and consistent expectations.
To learn more, read the World Council on City Data (WCCD) information report or visit the WCCD website.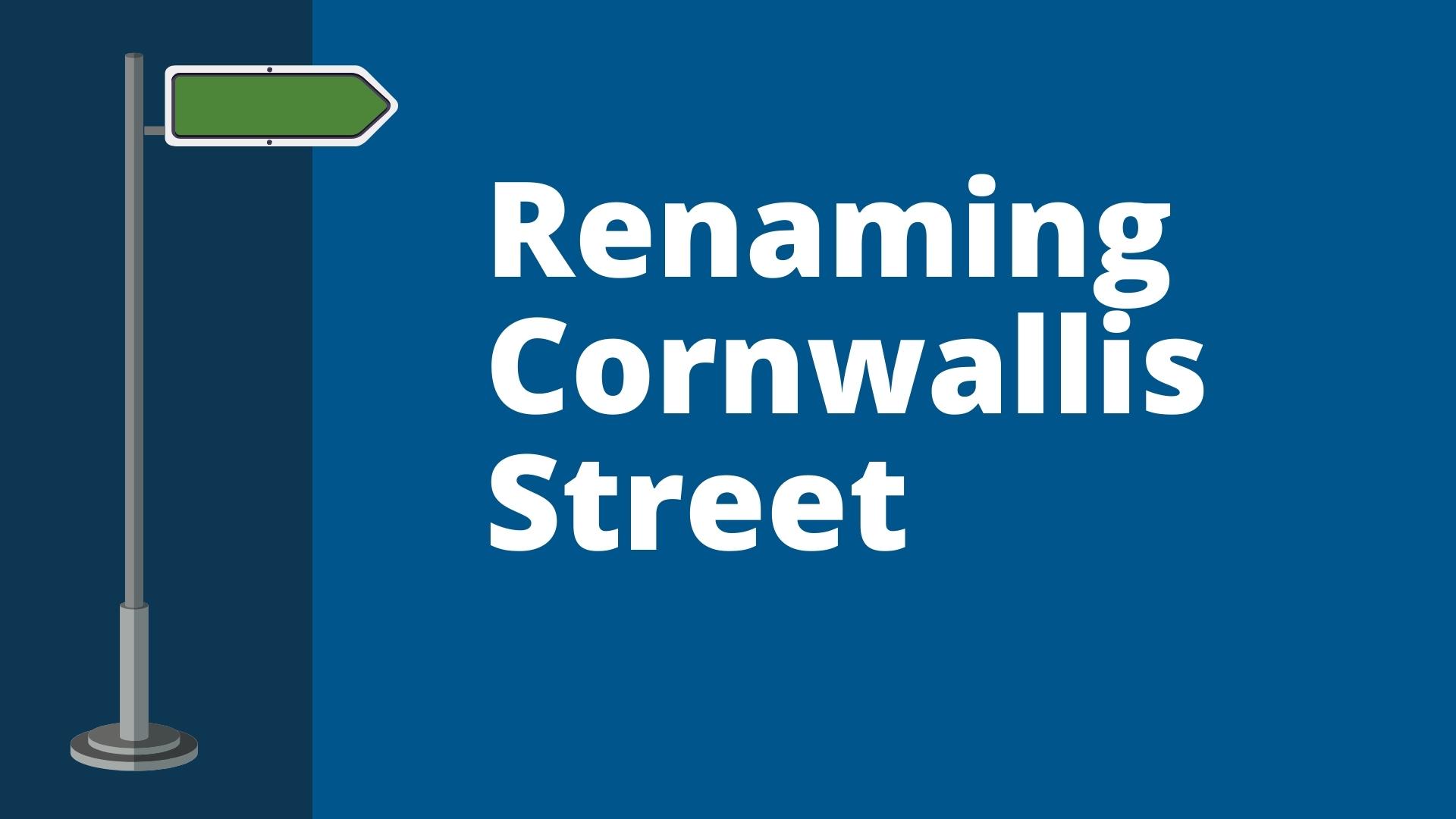 Cornwallis Street Renaming project update
The renaming of Cornwallis Street is one of the recommendations of the Task Force on the Commemoration of Edward Cornwallis and the Recognition and Commemoration of Indigenous History, and a step towards reconciliation. 
During the fall of 2021, the municipality conducted a survey to collect new street name suggestions for Cornwallis Street. Over 3,300 new street name suggestions were received. Those street name suggestions were reviewed in accordance with Administrative Order 29, Respecting HRM Civic Addressing Policies, and Administrative Order 46, Respecting HRM Asset Naming Policies. 
All commemorative name submissions must go through the commemorative naming application and review process. The Committee recommended the five commemorative names, as outlined in the staff report.
Today, Regional Council has approved five commemorative names for consideration to replace the street name, including African Baptist, Nora Bernard, Rocky Jones, Reconciliation and Dr Alfred Waddell. To learn more about these individuals, please see the staff report. 
As a next step, the five commemorative names will be combined with 10 non-commemorative names to form a shortlist. This summer, residents will be invited to participate in a second survey, to vote on their top three preferred street names out of the 15 shortlisted names. 
The final street renaming will require approval by Regional Council.
For more information, read the staff report. To learn more about the Cornwallis Street Renaming, click here.