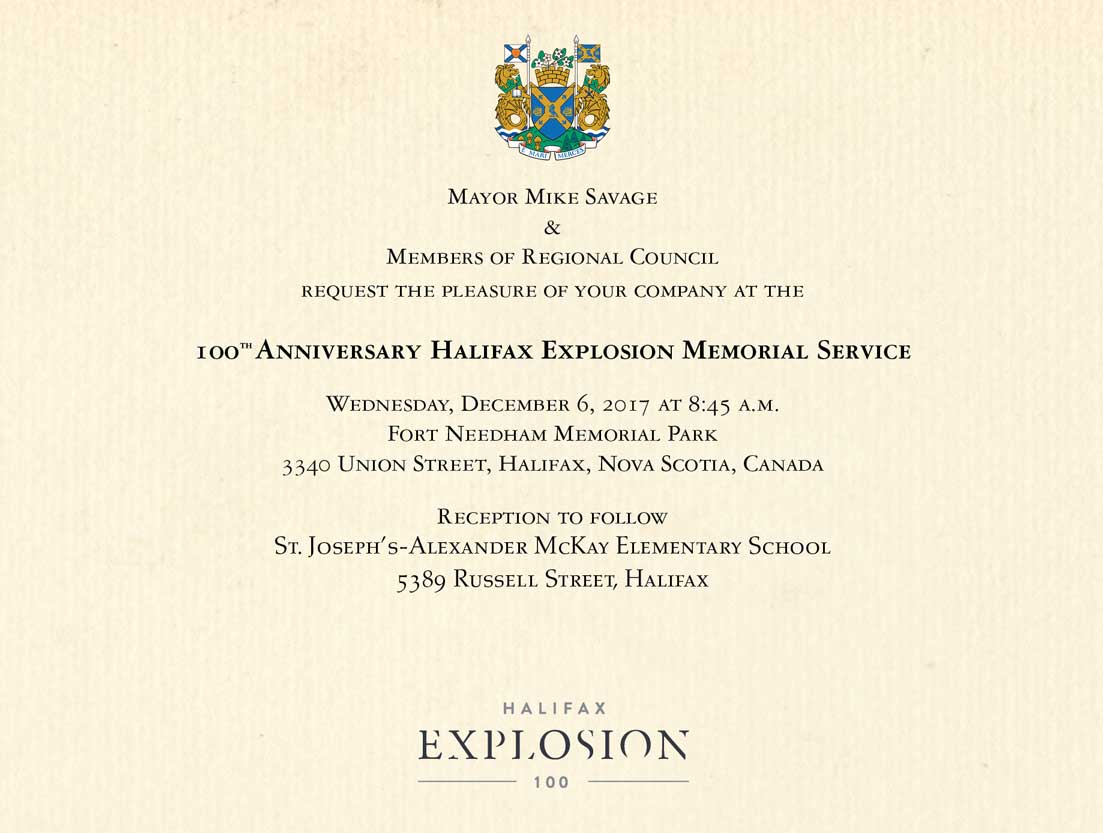 Mayor Mike Savage and Members of Regional Council request the pleasure of your company at the 100th anniversary Halifax Explosion memorial service. 
Where: Fort Needham Memorial Park , 3340 Union Street, Halifax
Time: 8:45 a.m.
Reception to follow at St. Joseph's-Alexander McKay Elementary School, 5389 Russell St., Halifax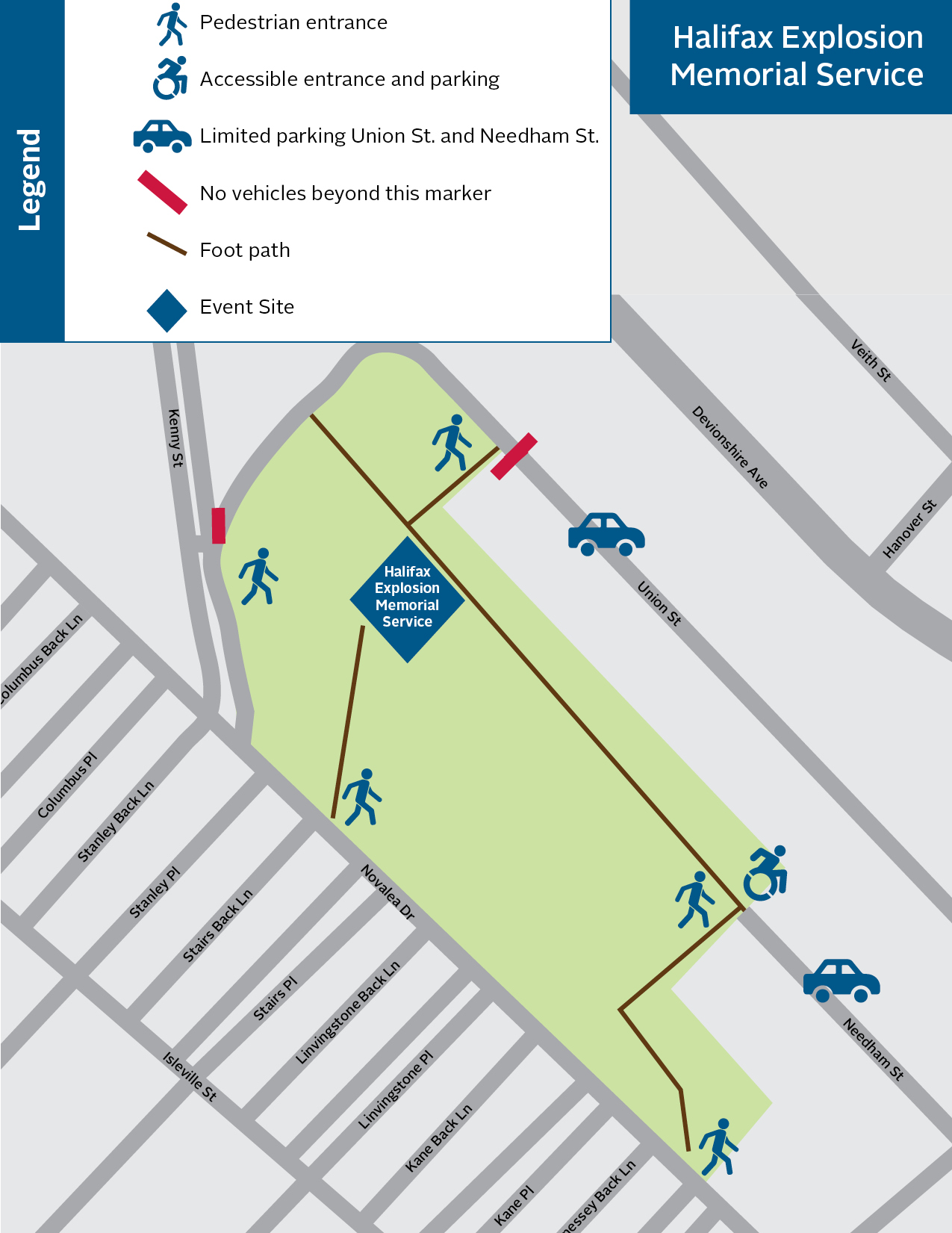 Mayor Mike Savage - Halifax Explosion 100th Anniversary
Memorial Service Timeline
The Memorial Service will start at 8:45 a.m. and run until 9:35 a.m. It will include the following:
Lone Piper (12 Wing Shearwater)
Stadacona Band (Royal Canadian Navy)
Event of Canadian national significance – official unveiling of the plaque by Historic Sites and Monuments Board of Canada
Moment of silence at 9:04 a.m. 
Rebecca Thomas – Poet Laureate, Halifax Regional Municipality
George Elliott Clarke, Parliamentary Poet Laureate
Official remarks on behalf of the federal, provincial, municipal government(s) and Royal Canadian Navy 
The recognition of survivors – Jim Coleman – Vincent Coleman's grandson 
Laying of the official wreaths 
Laying of the community wreaths
Memorial bells
Public reception to follow at St. Joseph A. McKay School gym from 9:45 a.m. until 11 a.m. 
Note: schedule still subject to small change