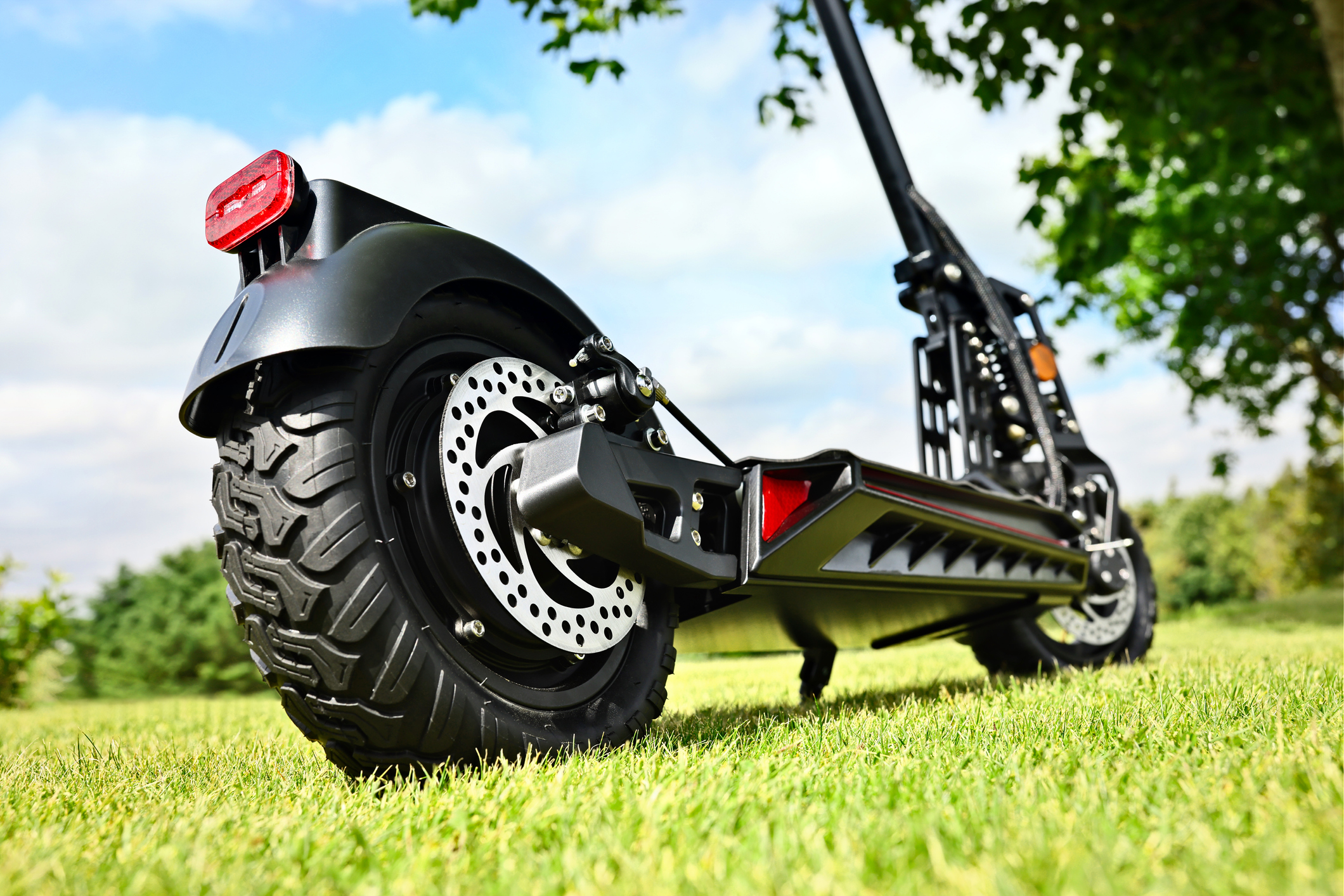 Use of e-scooters in the municipality
In Spring 2022, the Province of Nova Scotia amended the Motor Vehicle Act (MVA) to enable the use of electric kick-scooters (e-scooters) in the province. Read the legislation for more detailed information.
 
The amended MVA defines an e-scooter as:
a vehicle that is operated in a standing position and has

(i) two wheels placed along the same longitudinal axis, a steerable wheel placed at the front of the vehicle and non-steerable wheel at the rear,

(ii) wheels with a diameter of not less than one hundred and eighty-five millimetres and not greater than four hundred and thirty millimetres,

(iii) a platform for standing between the two wheels,

(iv) a steering handlebar that acts directly on the steerable wheel, and

(v) an electric motor not exceeding five hundred watts that provides a maximum speed of thirty-two kilometres per hour;
The MVA identifies bike lanes and the right side of the road as the locations to ride e-scooters.
Riding an e-scooter on sidewalks, multi-use pathways in the street right of way, or pathways in municipal parks (unless otherwise posted) is prohibited.
Users must wear helmets and be at least 14 years old.