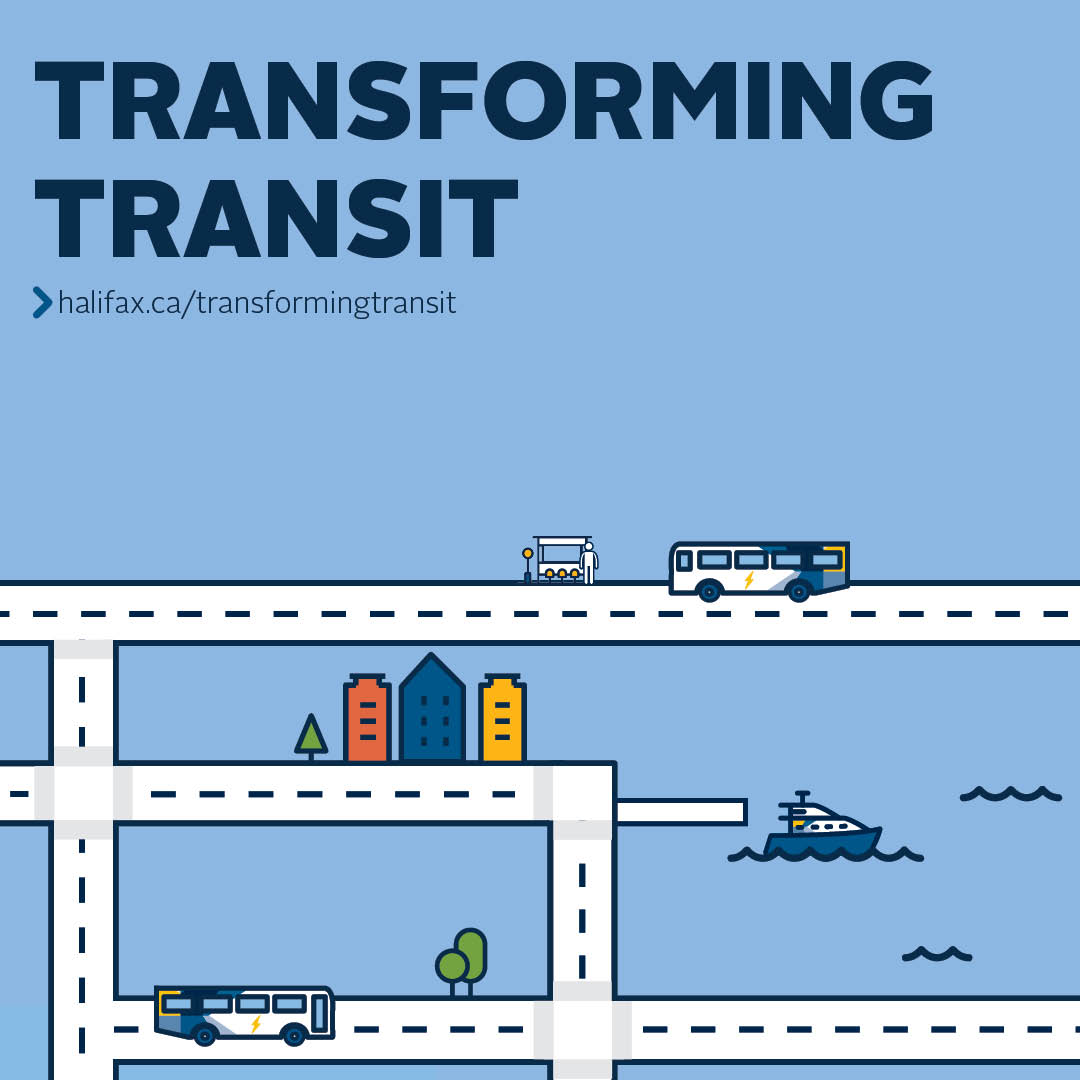 Creating a more convenient, cost-effective and environmentally responsible transit system. 
The municipality is Transforming Transit through two Halifax Transit projects — the Rapid Transit Strategy, which encompasses four Bus Rapid Transit (BRT) lines and three new ferry routes, and the Electric Bus Proposal.
These projects align with the municipality's Integrated Mobility Plan by improving transit services. They also align with provincial and federal climate targets, help achieve the goals and actions as outlined in HalifACT, and reflect Regional Council's recognition to address climate change as a serious and urgent threat to our community - per the January 29, 2019, declaration of a climate emergency. 
The municipality is now seeking provincial and federal funding to make these projects a reality. 
Learn More: