A faster, better-connected, more frequent and easier-to-use transit service. 
The Rapid Transit Strategy includes a network of four Bus Rapid Transit (BRT) lines and three new ferry routes, which will promote the creation of more compact and walkable communities and increase mobility options alternative to private vehicles.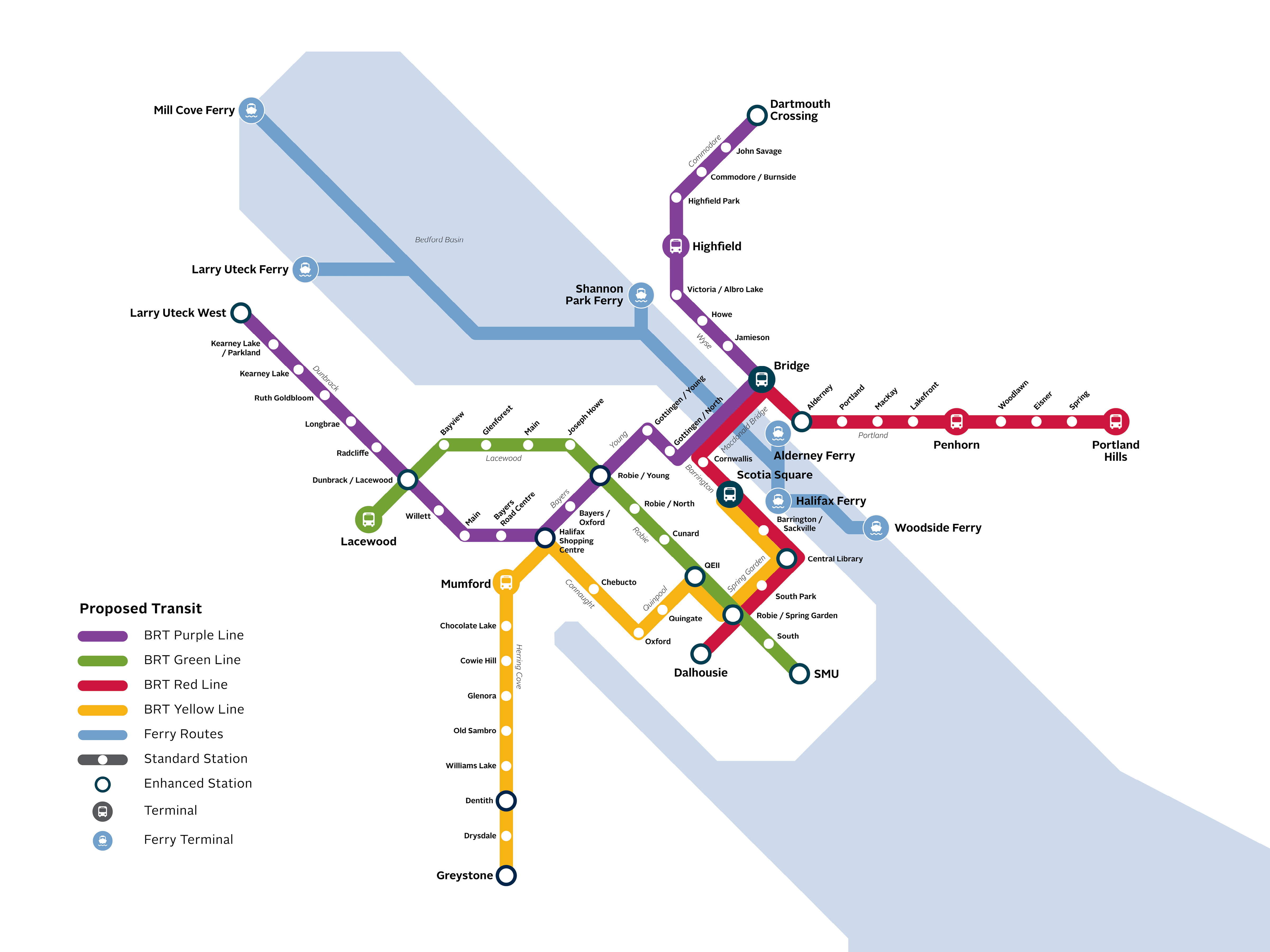 Four Bus Rapid Transit (BRT) lines
The BRT lines will operate every ten minutes and will be within walking distance of approximately 120,000 residents, helping in the creation of complete communities by orienting land use towards transit and reducing the need to invest in road expansions. In turn, complete communities contribute to improved public health from higher rates of walking, rolling, and cycling in conjunction with transit use.
Investment
Amount
Timeline
Investment
Amount
Timeline
Procurement of buses (33)
$36M to $64M
2-6 Years
Design and construction of BRT stations (130)
$62M
2-6 Years
Transit priority lanes and intersection improvements
$86M
2-8 Years
Additional studies, functional plans and project overhead
$5M
1-8 Years
Total
$189M to $217M
7-8 Years
Three new ferry routes
The three new proposed ferry routes will provide direct connections between downtown Halifax and new terminals at Mill Cove, Larry Uteck and Shannon Park. These routes would provide reliable service with travel times to downtown Halifax likely faster than travel by private vehicle or bus. The routes are anticipated to use multi-hull catamaran vessels with a 150-passenger capacity and a single deck, capable of operating at higher speeds while minimizing wake effects.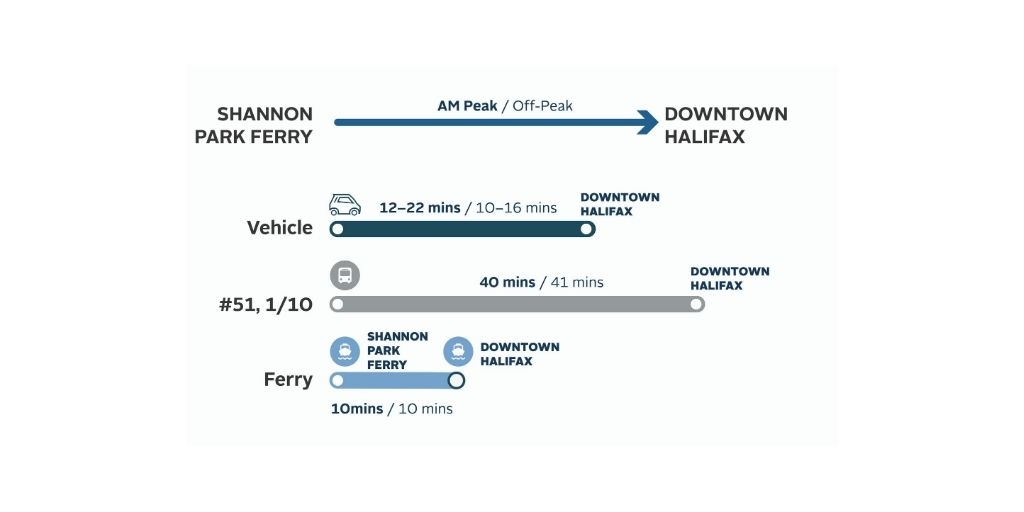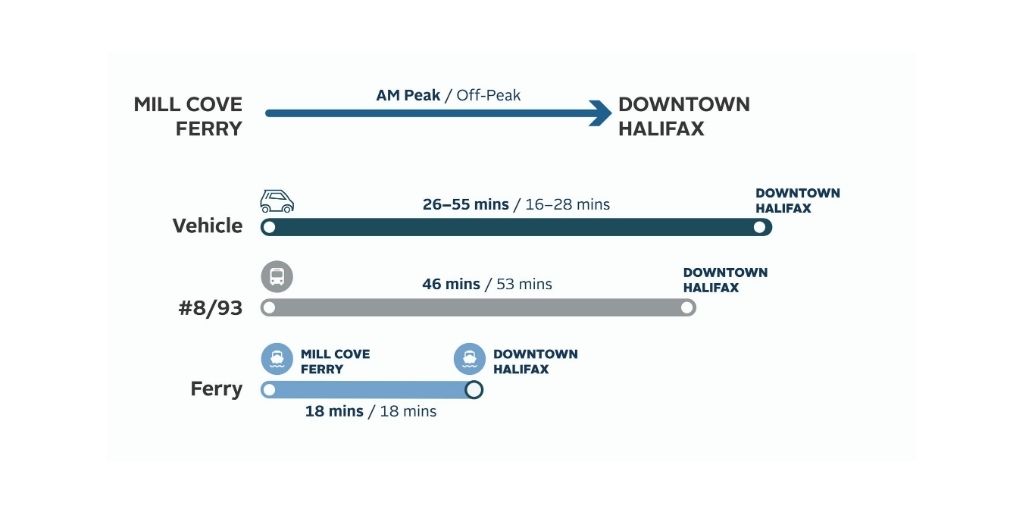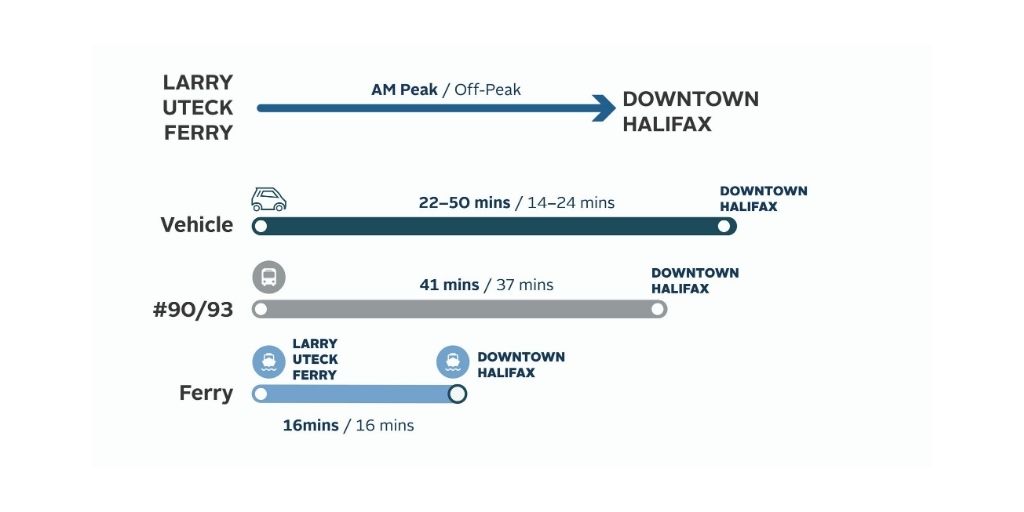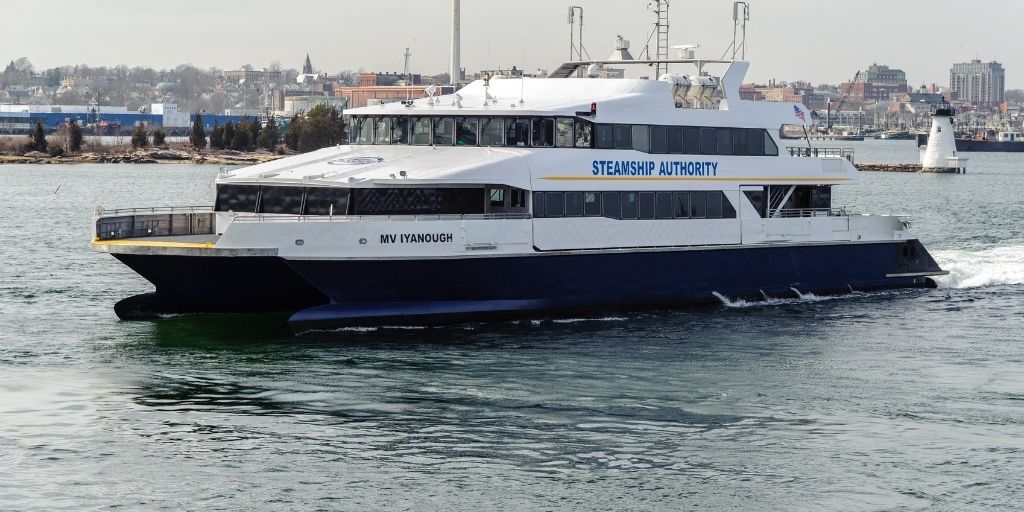 Investment
Amount
Timeline
Investment
Amount
Timeline
Procurement of vessels (10)
$71M
1-4 Years
Halifax Ferry Terminal upgrade
$17M
1-3 Years
Mill Cove Terminl
$6M to $18M
1-3 Years
Larry Uteck Terminal
$6M to $7M
1-4 Years
Shannon Park Terminal
$4M to $8M
Aligned with development
Additional studies, functional plans and project overhead
$4M
1 Year onward
Total
$108M to $125M
4+ Years
What Happens Next?
Phase One - Mill Cove Ferry Service 
The province and federal government are partnering with the municipality to undertake the first phase of the Mill Cove Ferry Service. This route is one of the key components of the Rapid Transit Strategy, unanimously approved by Regional Council in May, 2020. Staff are endeavoring to secure funding for the proposed Bus Rapid Transit system.
Phase One includes a vessel technology study, concept design work at Halifax Ferry Terminal, site access, site design and terminal concept design at Mill Cove, service calibration studies, and climate assessments.