Moving Forward Together Plan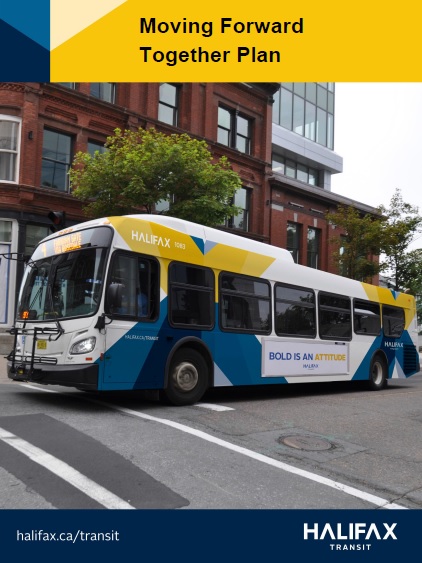 The Moving Forward Together Plan is intended to initiate the restructuring of the transit network and guide the implementation of service improvements. It proposes new service types, service guidelines, and performance measures, along with a network redesign.
Changes outlined in this plan will recognize the strengths in the existing network by increasing frequency of service, extending the service day, and enhancing reliability of service in key high transit ridership corridors. It will also build on the success of the existing limited stop service for commuters during peak periods.
These changes are intended to improve the overall attractiveness of the Halifax Transit network, improve the experience for existing users and make transit more competitive with private vehicles.
Click here for more information.
Access-A-Bus Continuous Service Plan
The Halifax Transit Access-A-Bus Continuous Improvement Service Plan has been developed to set the strategic framework and define the specific activities to be undertaken by Halifax Transit in order to ensure ongoing improvements to Access-A-Bus service.
Halifax Transit - Access-A-Bus Continuous Service Plan [PDF]