Annual Service Plan
This plan outlines service adjustments planned for 2023/24 and reviews adjustments from 2022/23. It also provides a summary of some of the significant projects underway.
Moving Forward Together Plan
The Moving Forward Together Plan (MFTP) is Halifax Transit's strategic route network redesign. Service changes based on the MFTP will improve our transit system to better meet the needs of residents of the Halifax region, now and in the future.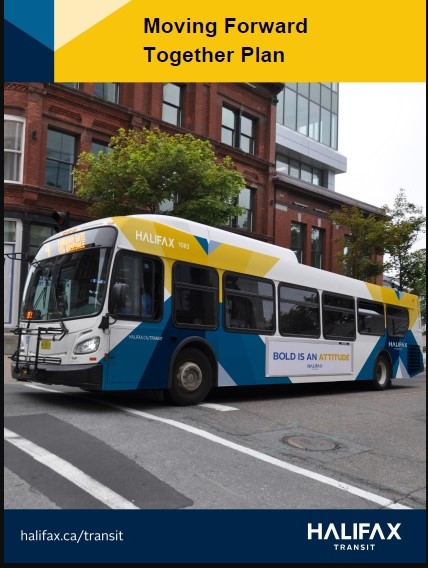 The Moving Forward Together Plan is intended to initiate the restructuring of the transit network and guide the implementation of service improvements. It proposes new service types, service guidelines, and performance measures, along with a network redesign.
Changes outlined in this plan will recognize the strengths in the existing network by increasing frequency of service, extending the service day, and enhancing reliability of service in key high transit ridership corridors. It will also build on the success of the existing limited stop service for commuters during peak periods.
These changes are intended to improve the overall attractiveness of the Halifax Transit network, improve the experience for existing users and make transit more competitive with private vehicles.
Click here for more information.
Rapid Transit Strategy
The Rapid Transit Strategy is Halifax Regional Municipality's (HRM) plan to build a Rapid Transit system by 2030.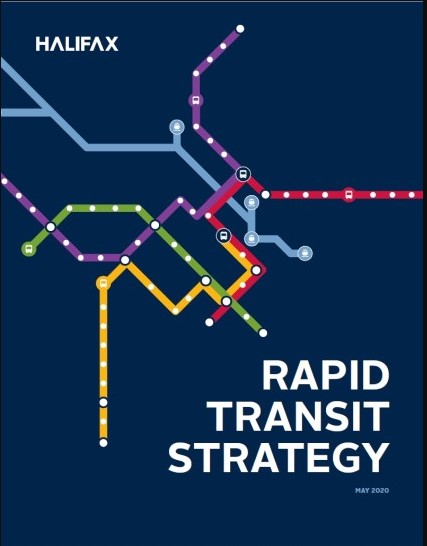 The Strategy builds on the vision of the Integrated Mobility Plan, aiming to improve sustainable transportation options and better support population growth. It invests in high-quality transit service and infrastructure, a key to improving residents' mobility and building more sustainable, affordable, and equitable communities.
Rapid Transit is fast and reliable transit service that typically operates in a dedicated right of way and can shape land use patterns by attracting development near stations and terminals. It gets you where you want to go, when you want to go, faster and more frequently—seven days a week.
The Strategy establishes Bus Rapid Transit (BRT) Network, proposes new ferry service, and sets a direction for land use policy to align with Rapid Transit.
Learn more about our Rapid Transit Strategy.
Rapid Transit Strategy [PDF]
Access-A-Bus Continuous Service Plan
Halifax Transit's plan for ongoing improvements to Access-A-Bus service.
The Halifax Transit Access-A-Bus Continuous Improvement Service Plan has been developed to set the strategic framework and define the specific activities to be undertaken by Halifax Transit in order to ensure ongoing improvements to Access-A-Bus service.
Halifax Transit - Access-A-Bus Continuous Service Plan [PDF]