School zones can be unpredictable places. Children are often distracted and may forget to watch for cars. By reducing your speed you are better able to react, and lower your likelihood of being in a collision with a child. Slower is safer. 
To make school zones safer, reduce your speed to 30 km/h in school zones where the regular speed limit is 50 km/h. In areas where the regular speed limit is above 50 km/h, the school zone speed limit is reduced to 50 km/h. You are required to reduce your speed anytime children are present, on or near the shoulder of the road. The law is enforced 24 hours a day, all year around. Look for the signs and reduce your speed when driving in a school zone. Slower is safer.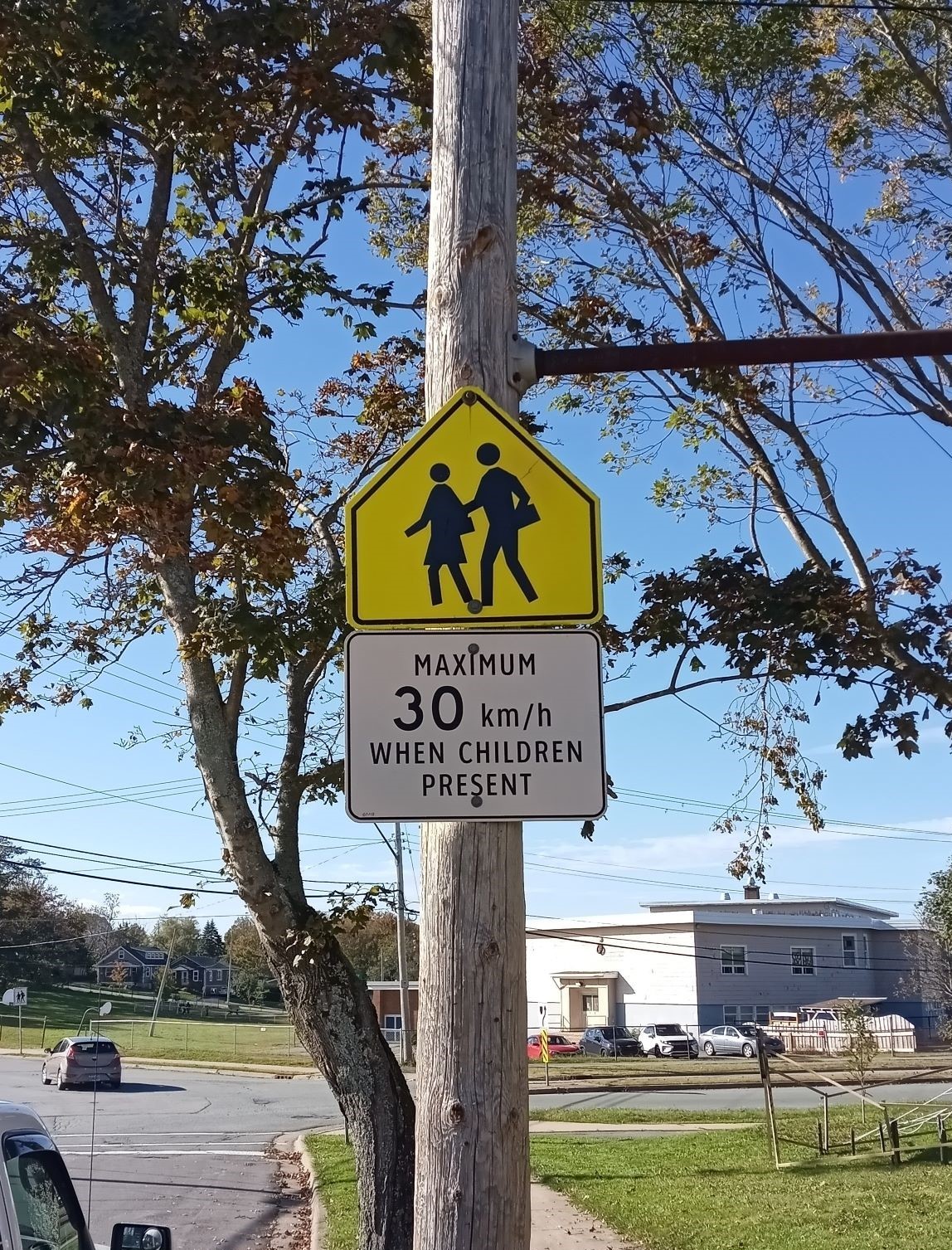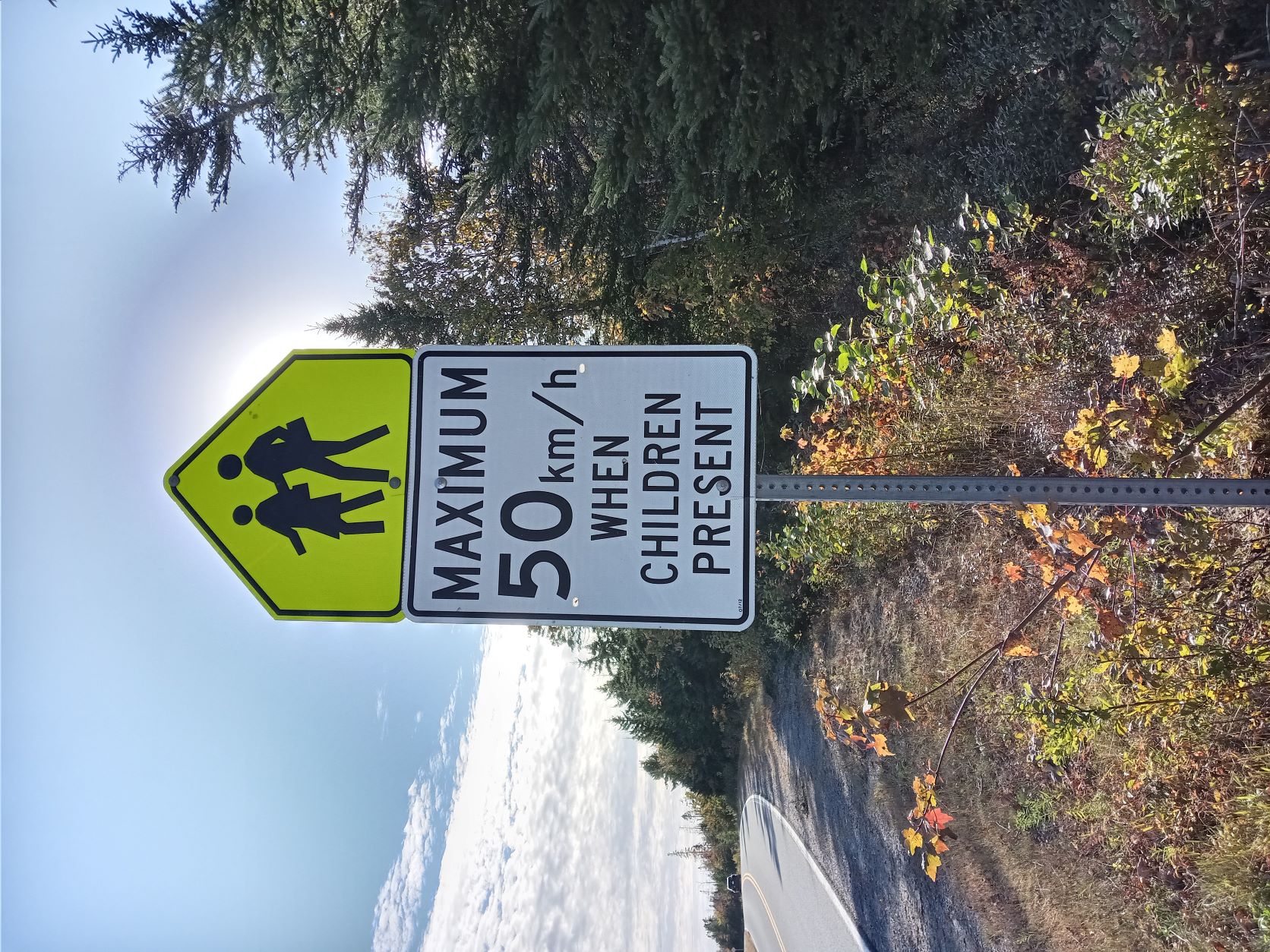 School Zone Tips for Drivers:
Follow school zone speed limits whenever children are present. This applies 24/7, 365 days of the year, not just during school hours.
Be prepared to stop for a school bus at any time. 
Remember to stop whenever you approach a stopped school bus with its red lights flashing, regardless of the direction of travel or which lane the bus is in. 
Give yourself extra time during your  commute.
Always watch for pedestrians. There are more kids walking, riding, and getting dropped off in school zones. 
Always obey crossing guards.
Avoid distractions while driving.
Tips for Student Drop Off & Pick Up:
When planning your school commute consider walking, rolling, scootering, cycling, or taking Halifax Transit. 
Be cautious in areas where you are stopping to drop off or pick up children.
Understand and follow all parking and stopping signage:

No Parking – The "No Parking" symbol is less restrictive. You may stop in a "No Parking" zone as long as you are actively loading/unloading. Someone must remain with the vehicle at all times if stopped in a No Parking zone.
No Stopping - The "No Stopping" symbol is the most restrictive parking regulation. Once a vehicle has ceased moving, even if it is occupied, it is deemed stopped. No Stopping zones are all off limits to unauthorized vehicles. If you choose to stop in any of these zones, you can be ticketed and towed.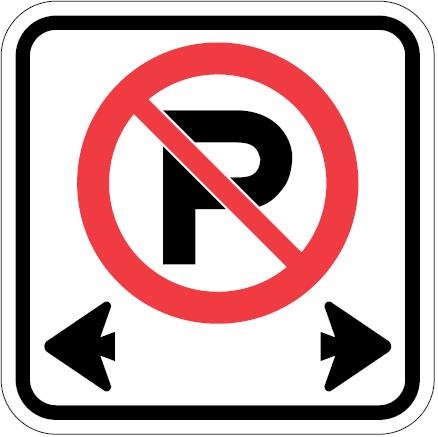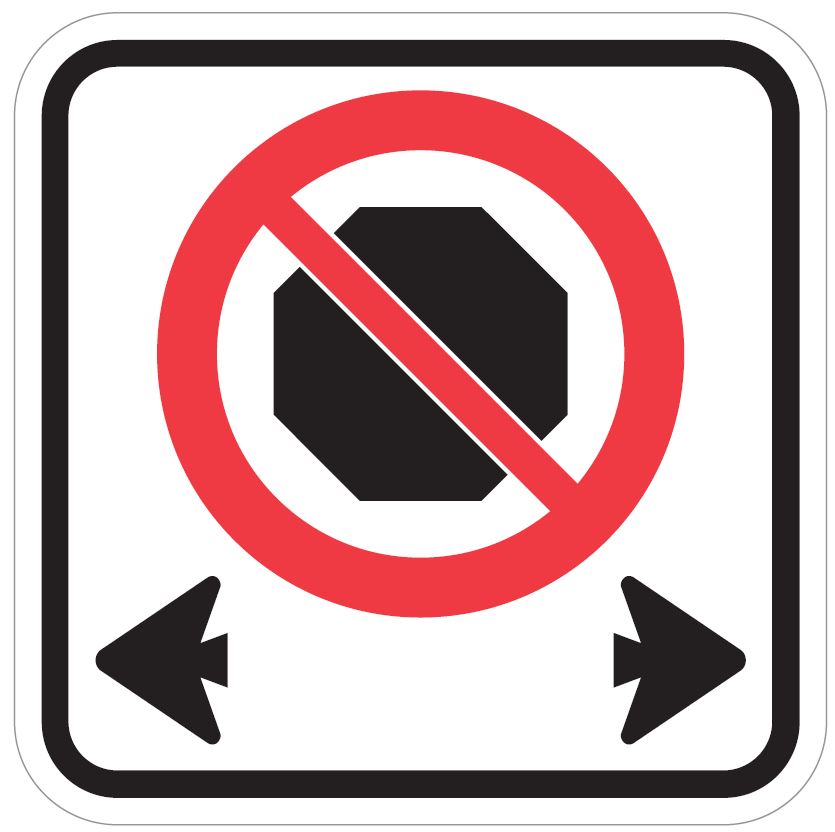 Stay clear of stopping within:

Driveways 
Crosswalks 
Bus stops 
Fire lanes
Every year, Parking Enforcement receives a high volume of calls regarding parking in school zones. Parking illegally and disregarding posted signage can lead to safety hazards and traffic congestion. When picking up or dropping off, watch for No Parking and No Stopping signs and ensure to stay clear of crosswalks, bus stops, fire lanes, and driveways. Parking Enforcement continues to patrol school zones across the municipality, and we ask that motorists do their part by being aware of, and abiding by, all posted signage. We all play a part in being a good neighbour and together, we can ensure our school zones are safe for everyone.
Speed Humps in School Zones
In 2020 HRM started installing speed humps within school zones in residential areas.  The project started with selecting streets from the Traffic Calming Ranked List and has expanded to a review of all school zones within HRM.  We will continue this initiative until all applicable school zones are complete.
Applicable school zone streets are:
Classified as Local or Minor Collector
Have a posted speed limit not greater than 50 km/h
Have grades less than 8%
Owned by HRM
School Zone Pilot Projects
There are several school zones within HRM that do not meet the above criteria and are therefore inappropriate for speed humps.  HRM will be piloting three non-intrusive measures to bring greater awareness to school zones where physical measures can't be used:
Speed Display Signs
Amber Flashing Beacons
On road pavement markings 
The results of the pilot project will inform broader use of these measures in school zones.